No Comments
Conti di San Bonifacio – a luxurious resort among vineyards and olive gardens

A journey through slightly wild, wooded hills of the Maremma region amazes with nature. By a narrow road, along which spread numerous olive groves and grapevines, we reach the hill. Here, among the green emerges Conti di San Bonifacio Wine Resort.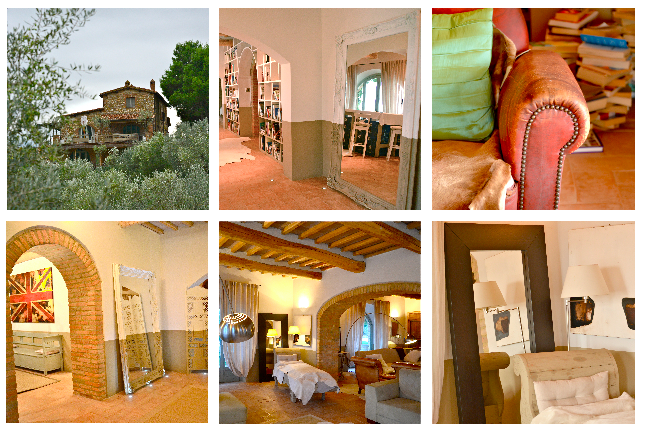 Apart from the magic location, what impresses us in this place is design – the interior was decorated by the owner with an enchanting sense of aesthetics. The owners decided to create a place, where they themselves would like to rest – a luxurious space where every detail is perfectly matched. The interior instead of overwhelming with perfection, allows to relax from the very first moment. Rooms are dominated by white, beige and brown colors – natural materials, wooden ceiling with chestnut beams and brick elements. In addition, some interior-warming accessories have been added – soft couches, pillows and animal skins. Some of them were brought from far-away journeys – the resort mixes Tuscan delights with Asian elements. Shelves groan under books and albums and there are magazines lying on the table.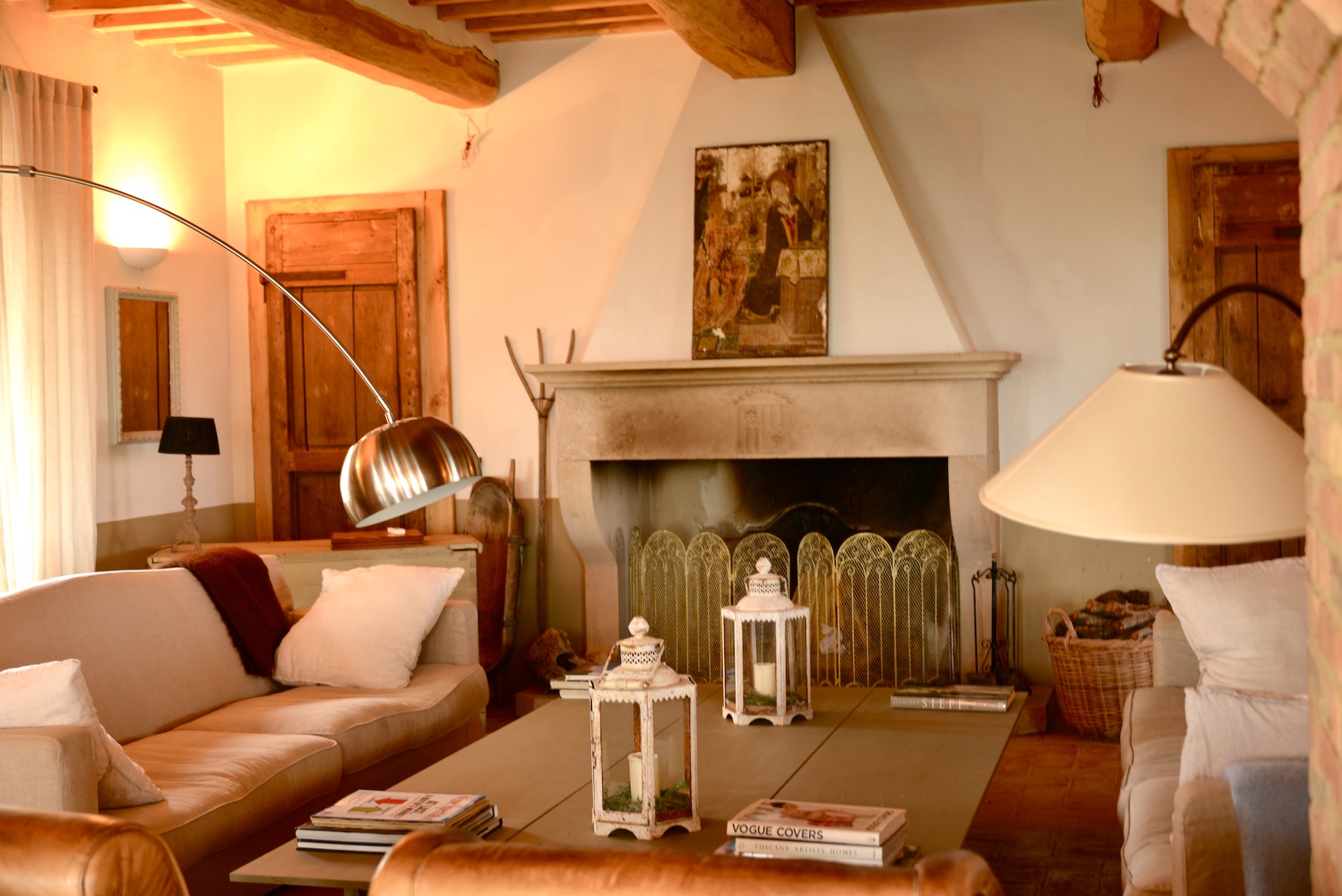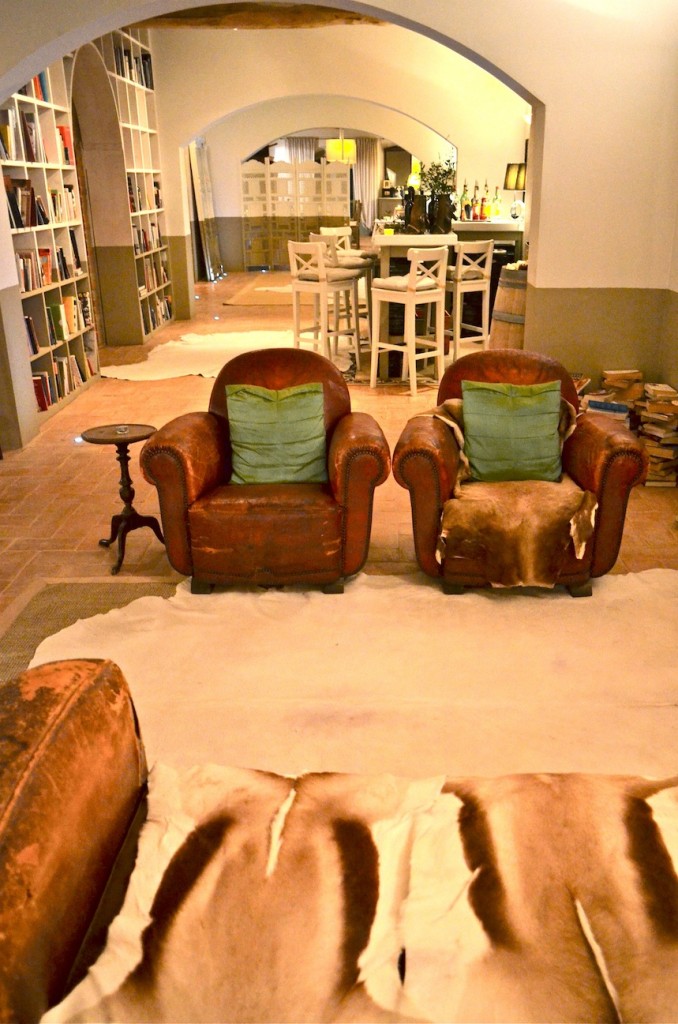 The location of the hotel and the garden are also worth admiring – through a big sliding window we come out to the pool. The relaxation area is being guarded by Buddha. Wooden beds and really beautiful views tempt to spend some time outside. There are lanterns hanging on the olive trees. On the other side of the hotel there is a bar with high chairs – here you can enjoy an aperitif before dinner, looking at the valley overgrown with vines and olive trees.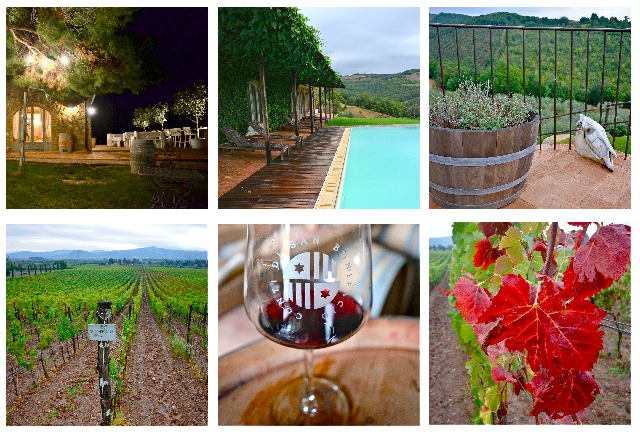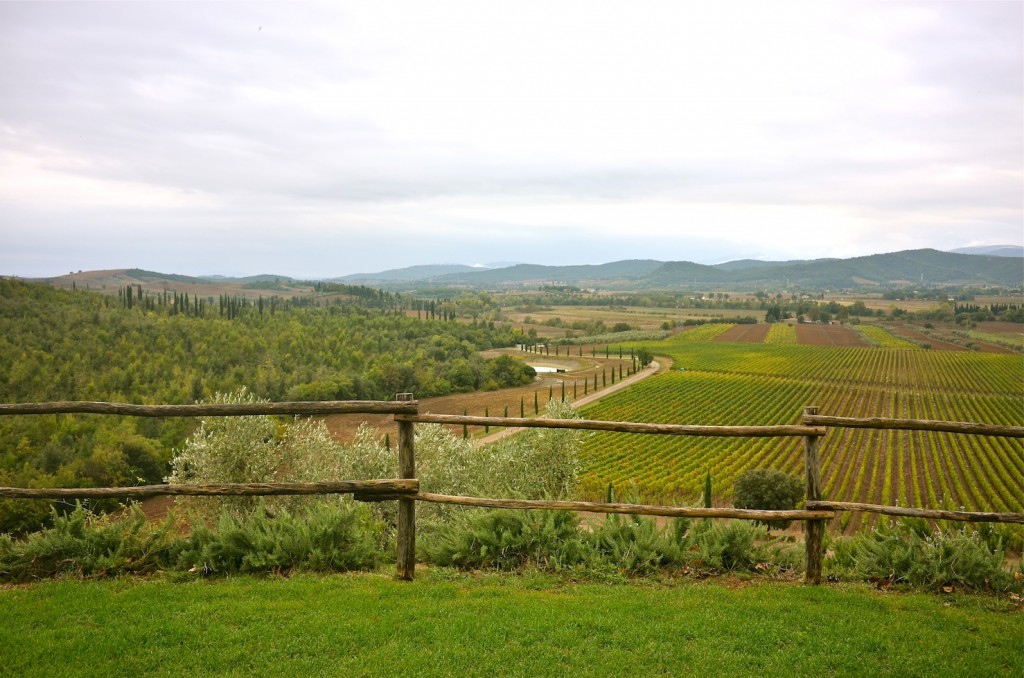 Since we have already mentioned the aperitivo,Conti di San Bonifacio  is also a wine resort – the real experience is wine tasting with the hotel's manager – Laura. Being in love with wines, the American came on a trip to explore Tuscan strains – her knowledge was appreciated and she was offered a job. Today she manages a luxurious hotel in Maremma.
In the hotel restaurant you can try Italian flavors – we came across fish menu – appetizer, primi piatti and the fish as a main course. Additionally there is a wide selection of wines. At the very end, sweet Italian style dessert and an espresso. A place like this is a true feast for all the senses!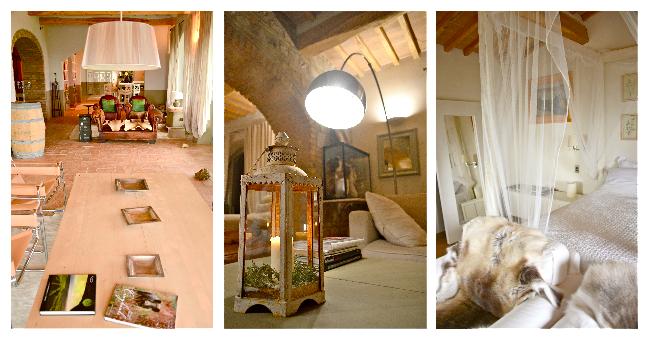 What we like:
– charming Lara and incredible wine tasting experience (separate post on this coming soon!)
– interior design (hard to believe the owner is not a professional decorator)
– attention to detail
– dinner in the garden – with candles and lanterns hanging on trees
– amazing books and album that can be browsed for hours sitting on soft couches
– very spacious room
– great wines

Visit: INTOhotels: Conti di San Bonifacio