2 Comments
72 hours in Puglia

Known for its breathtaking beach and a world-renowned restaurant Polignano a Mare is situated on a cliff. Just a few kilometres away, Monopoli, makes you gasp at a cathedral, an old harbour and fortifications. Welcome in Puglia, one of the most beautiful regions, not only in Italy.


First short holidays, three months after our daughter's birth, we decided to spend in Copenhagen. It's one of the cities that left a big impression on me in the past. However, the closer the trip the more I craved sun, walks in narrow alleys and having meals out in the fresh air. And after "dolce vita" it's best to go straight to the source – Italy.
And so my husband and I bought another pair of tickets, this time to Puglia. We decided to leave our daughter with my parents.
The flight from Katowice to Bari was short and we landed in Italy at 8:30 p.m. We rented a car and drove to the booked Bed&Breakfast which was only 5 kilometers away from the airport.
Le 3 Sorelle is a six-apartment bed&breakfast house belonging to Clara. We started the first day with breakfast in the garden – it was the middle of October and the temperature was nearly 20 degrees Celsius.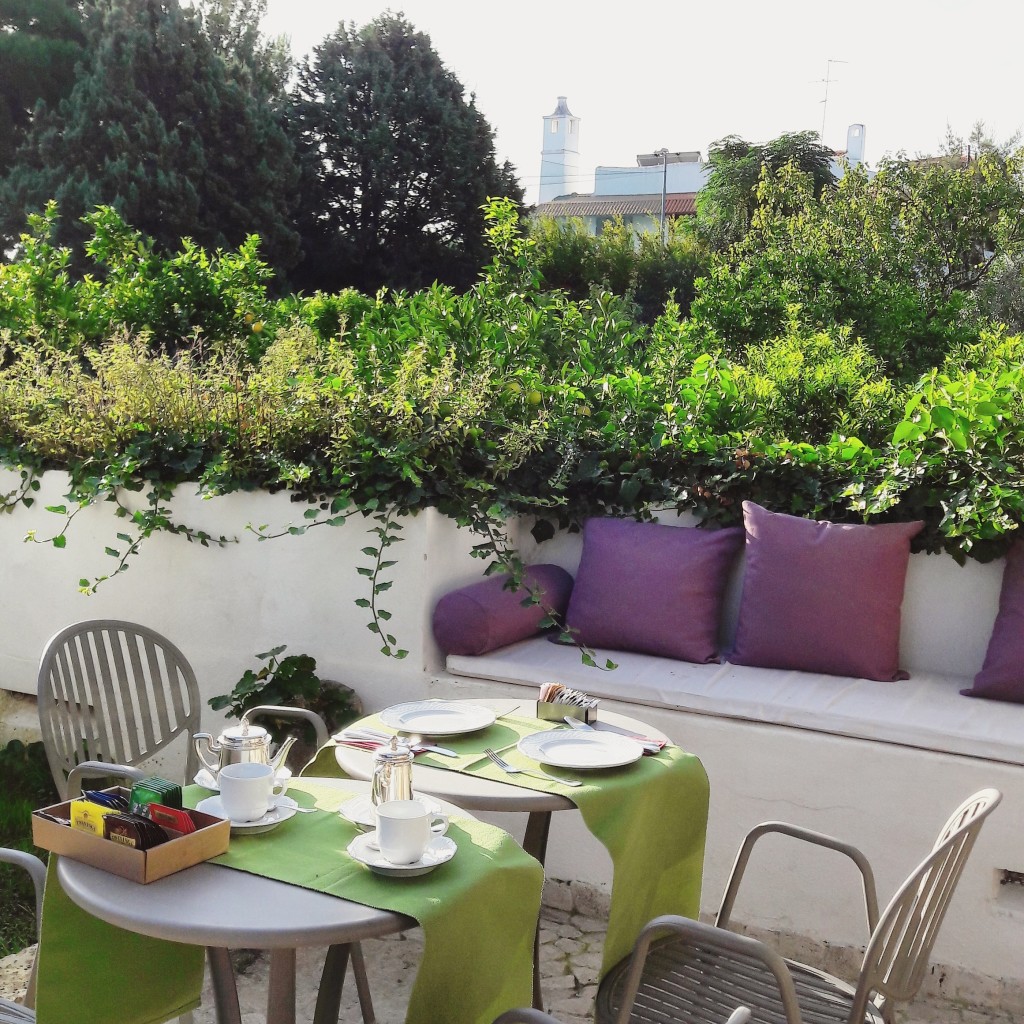 After a hearty meal and a delicious cup of coffee it was time to explore. Our first stop was Polignano a Mare. I didn't expect much from a tourist spot but it stole my heart. Narrow valleys, rocky shores, excellent food and a picturesque beach surrounded by rocks. In this town there also is one of the most beautifully situated restaurants in the world – Grotta Palazzese.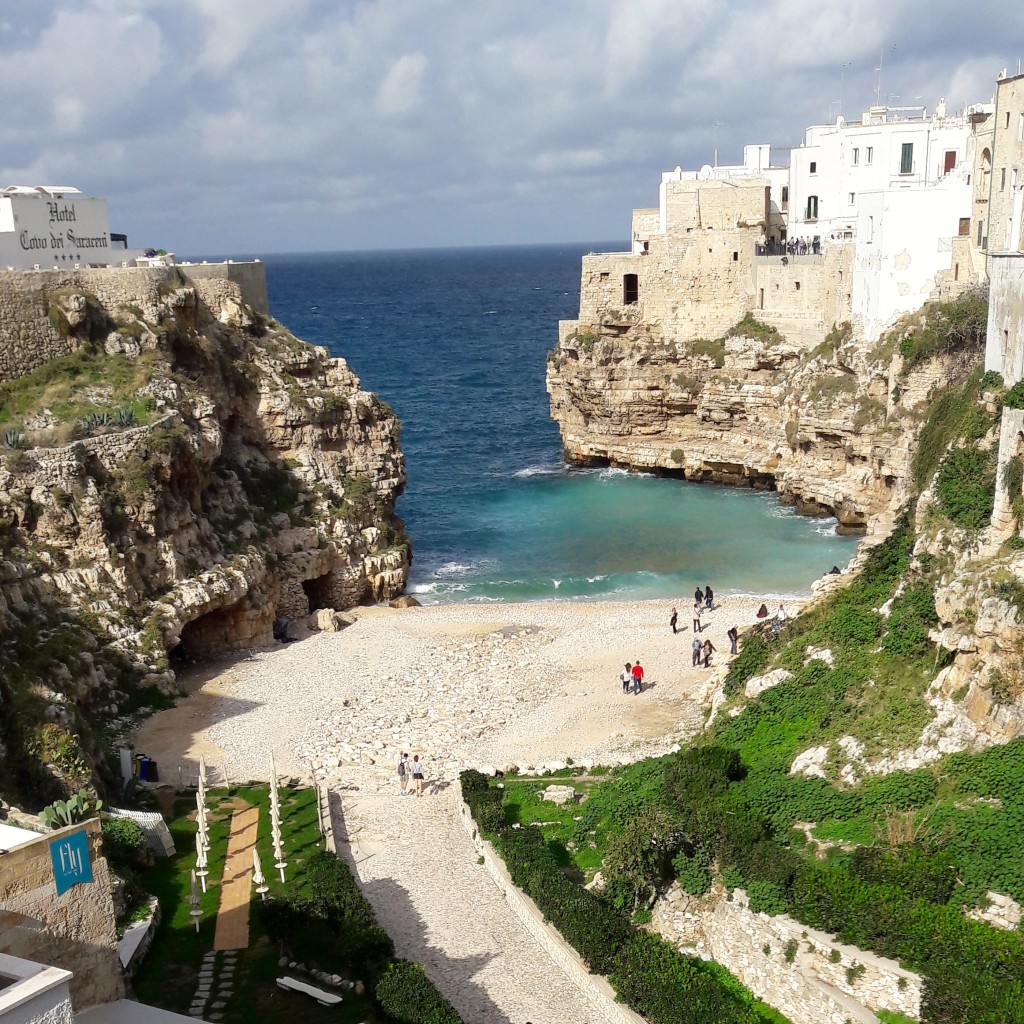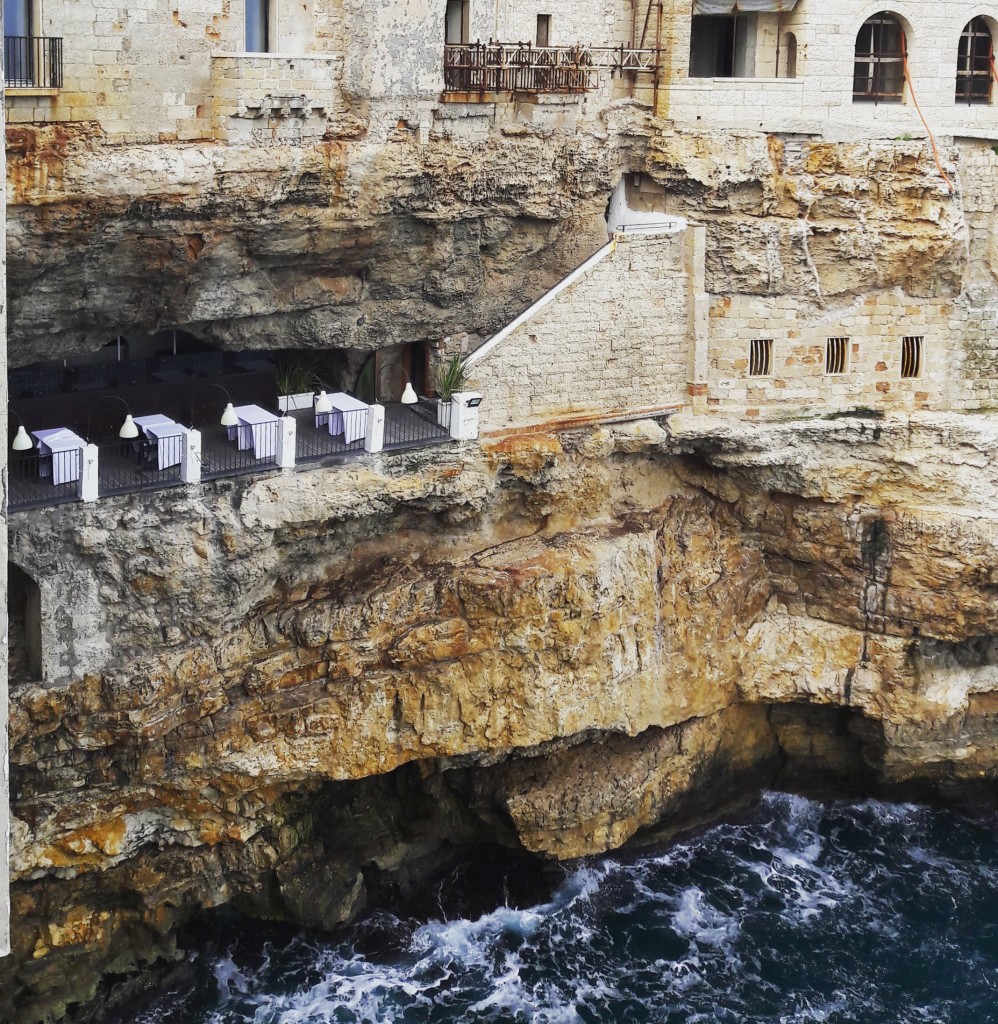 We observed the town residents when wandering around. It was Sunday and the town was packed. Couples strolling down, tourists with their maps and cameras, families with children and in the main square – groups of friends talking with their mouths and with their hands.
Polignano a Mare is called the ice-cream town. After the stroll we went for ice-cream that my husband tasted and although he's a die-hard Magnum Almond fan and no other ice-cream could ever exist for him except that one, he admitted the Poligano a Mare ones were quite good.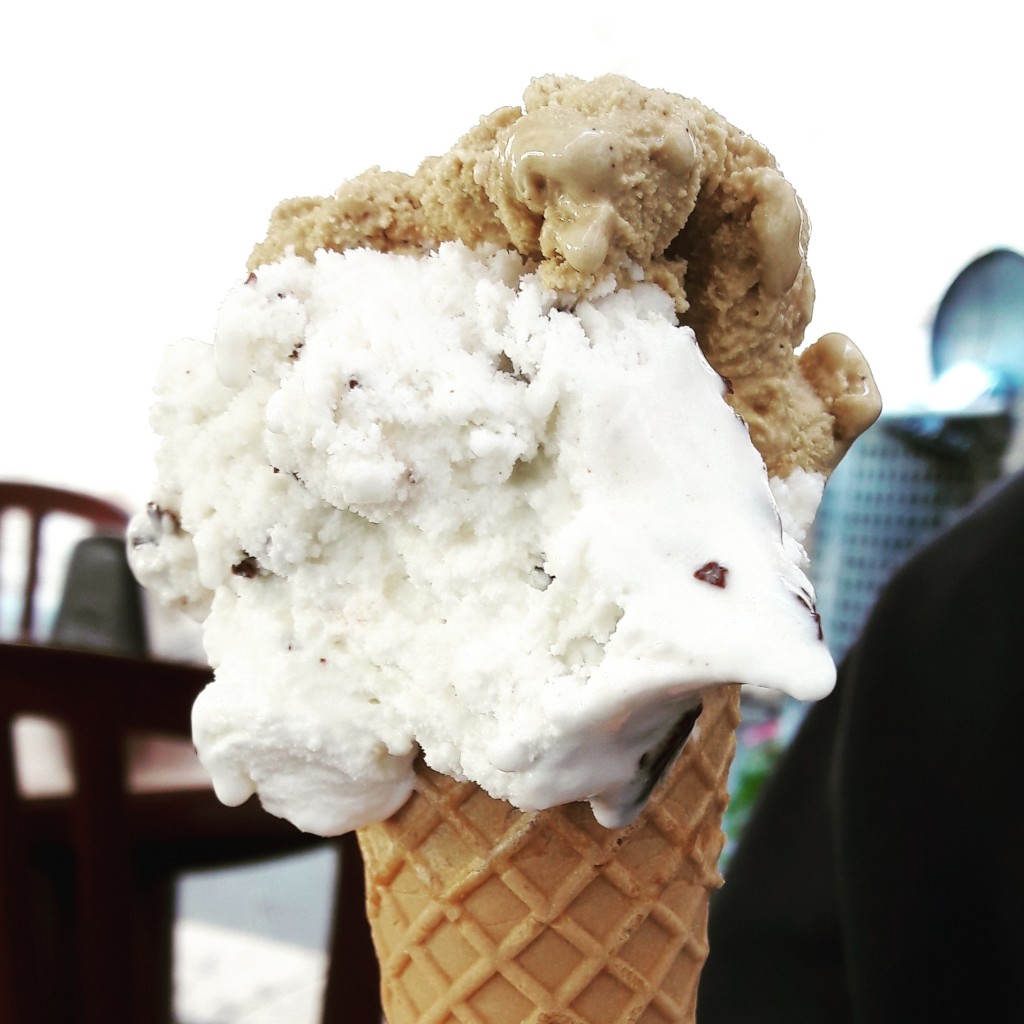 Around 12:30, so the time where most of Italian restaurants open for lunch, we went to a restaurant Pescaria recommended to us by the house owner. The square is very popular – all tables are either taken or booked. The self-service restaurant had a huge line. We read the menu full of "bread rolls" with a wide variety of fish and sea food but decided to find a less trendy trattoria instead. Pescaria is so popular it's been opened in Milan as well.
From the square we decide to go to via Atropo where on the left there was a restaurant Il Pescato and on the right a fish shop from which the chef brings over fresh sea food on a tray. Sadly, all tables were taken and that's how we stumbled across La Locanda Porta Pic where we took the last free table outside. The meal was mouth-watering: for starters we ordered seafood trio: minty octopus, seafood salad and prawns with zucchini sauce. We skipped prime piatti and for secondo we ordered a plate with seafood: a perfectly soft octopus, fresh prawns and delicately flavoured squid paired with delicious wine. The feast cost us €51,50 and after all was paid we headed to our car.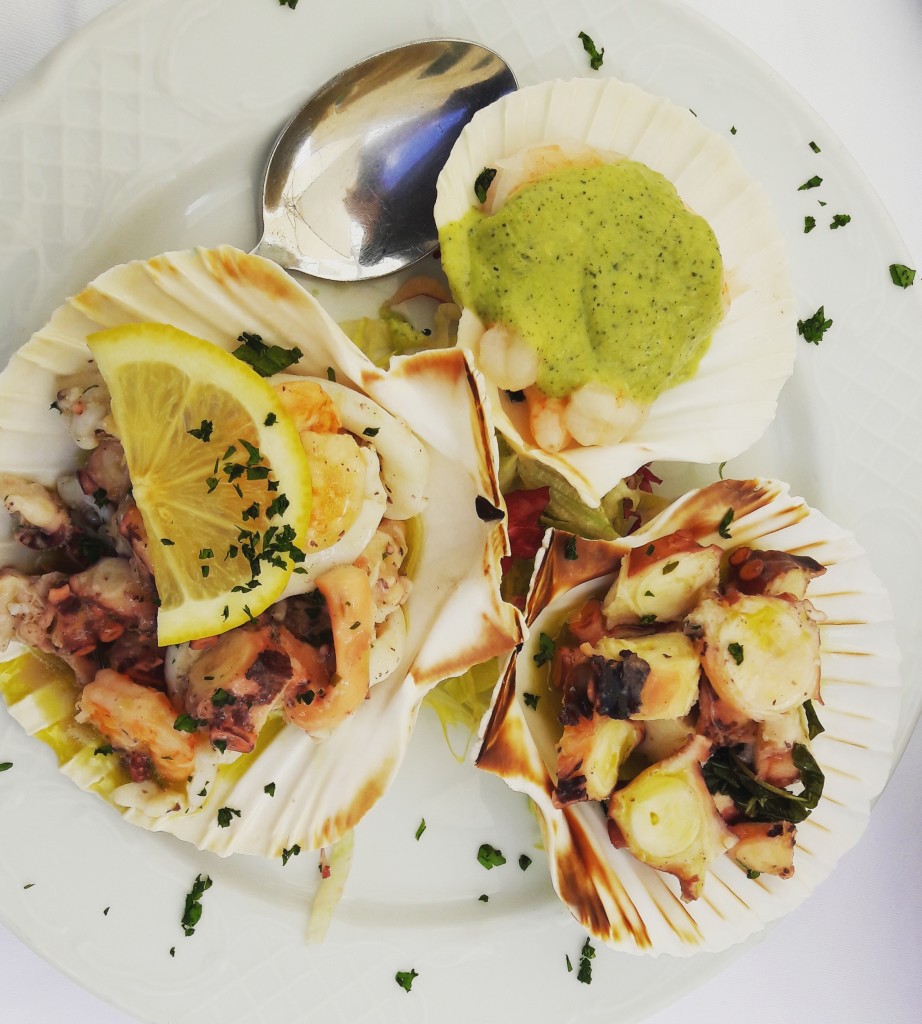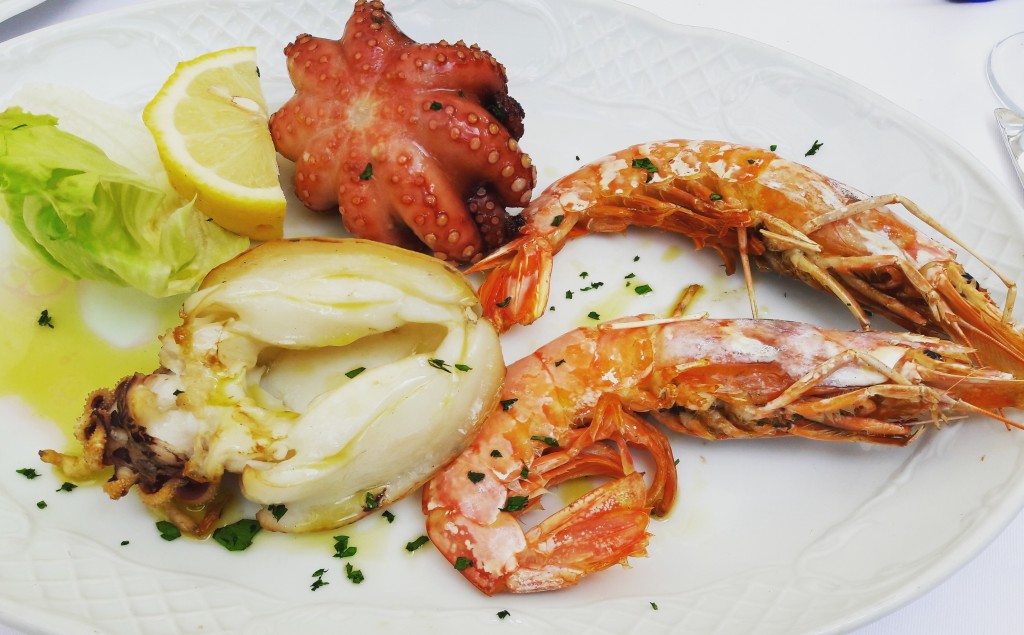 For coffee we decided to go 10 kilometers away to Monopoli. It differs from Polignano but it's just as impressive as the previous one. A stroll in meandering valleys along fortifications was a blast. We stopped for a while and sat on the stairs in front of an exquisite cathedral. Next, we arrived at a tiny beach where, despite the wind and only 20 degrees, people were tanning and a family was swimming on a raft. The town's history is influenced by the close proximity to the sea – the fortifications and the castles are full of secrets. We got to the harbor through the gate where we saw old fishing boats which, in a way, were a forecast of the amazing lunch we had the next day.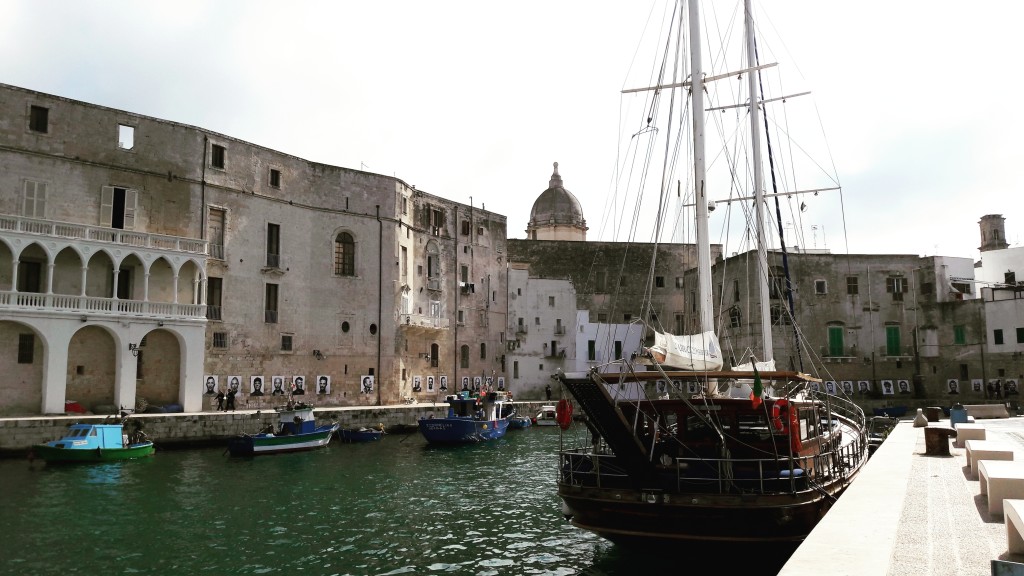 The entire day passed and so we were both tired and happy. We had to give up on eating out for dinner because the restaurant we had chosen in the Old Town in Bari was opening at 9 p.m. Instead, we bought high-quality Italian groceries and had dinner in our apartment.
Flights
We chose a flight from Katowice. It took only an hour and forty minutes which is perfect for a three-day gateway.
Transportation
Picturesque towns and breathtaking views,  both along the shore and deeper in the region, can be explored in Apulia. For that, we decided to rent a car.
Accommodation
Five- and four-starred hotels, farm tourism and bed&breakfast. We decided on a charming apartment in a house from the eighteenth century whose name is Le 3 Sorelle. The place is situated in Bari Palese which is a perfect location for every day discoveries. One of the advantages is that you don't have to fight your way through endless traffic that's in Bari but it's still close enough for you to pop in there for dinner.
Sight-seeing
Apulia is similar to Tuscany in a way that every time I go there I'm certain I will discover other beautiful places I haven't yet seen. Diverse, full of stone fortresses, baroque churches and fishing villages hidden among beaches. It just always seems full of energy.
Read also:
Save
Save
Save