No Comments
Magnetic Copenhagen and the charming Steel House

Copenhagen is a bustling city with unique atmosphere that marks it out from many European capitals. Tourist attractions, amazing architecture or even well known urban solutions can't compete with the specific and extremly magnetic aura of the city. Less momentum, distance, lots of space and highly developed cycling culture constitute main advantages of Copenhagen. Its charm is irresistible.
Lively, busy urban tissue and its movement takes on a new meaning in confrontation with hygge. The main assumptions of philosophy, such as love for comfort and pursuit of an internal balance, are noticeable everywhere. Despite the high popularity and status of capital, Copenhagen is uncrowded and beautiful places such as 10-hectare Botanical Gardens in the center, as well as numerous park complexes around the city allow occupants to relax and rest during the day.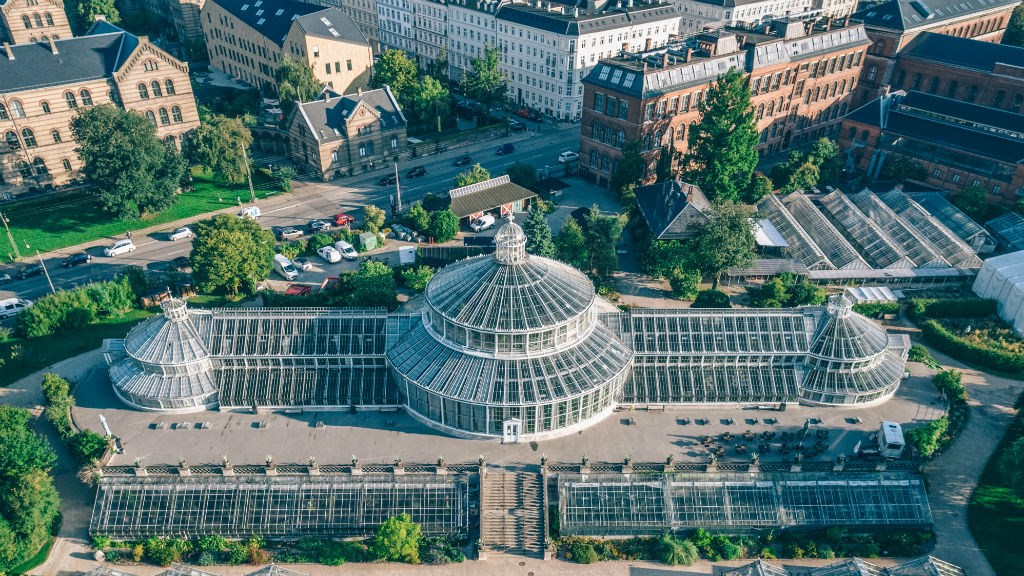 When you're in the center, you should definitely go to see the famous Tivoli Gardens, founded in 1843 with the consent of King Christian VIII. Supposedly, the statement that convinced him to build the park was: "When people are having fun, they don't do politics." Tivoli is the second oldest amusement park in the world. Entrance is paid, so it's very well maintained. You will find there many attractions for children and adults. You can also visit one of its restaurants or enjoy gardens beauty while listening to the live music. What's interesting, in Tivoli still operates the original wooden 'Roller Coaster' from 1914, operated by a park employee who controls it, while standing on it. It's also one of the oldest roller coasters in the world. Being in Tivoli it's also worth seeing the longest aquarium in Northern Europe.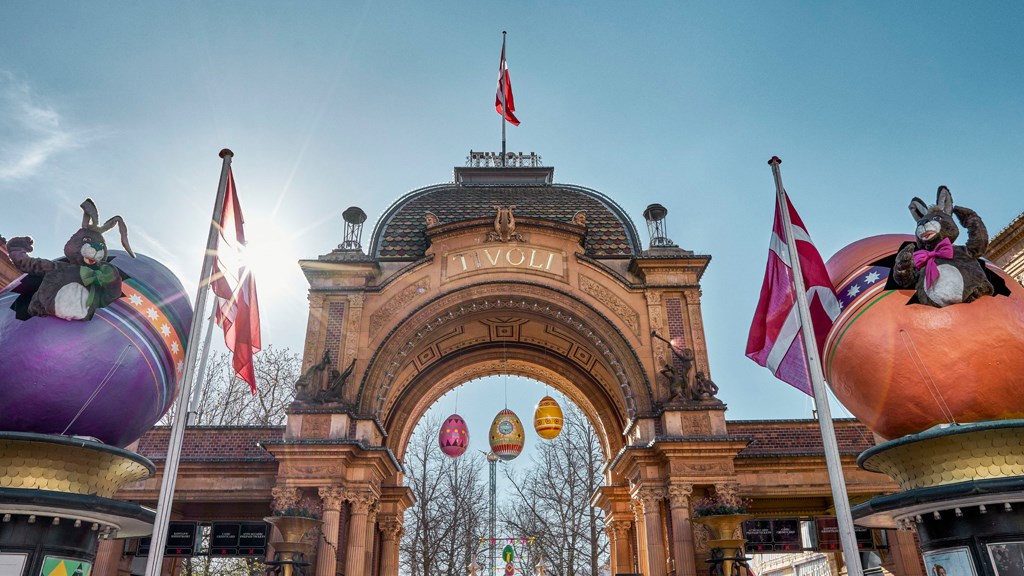 Strolling the downtown I highly recommend having a look at the impressive Tycho Brahe Planetarium, designed by MAA Knud Munk, then going to see the Det Ny Teater and then moving  along Gasvaerksvej street to explore alluring corners of Vesterbro, where you will find many charming restaurants, interesting sights and you'll also reach the Halmtorvet street with a lot of tempting post-industrial style restaurants. In this area you can also find many well-stocked Asian stores with delightfully rich selection of oriental goods. What's interesting, due to the multiculturalism of the community you can make shopping in Asian, Pakistani, African and Polish shops when in Copenhagen.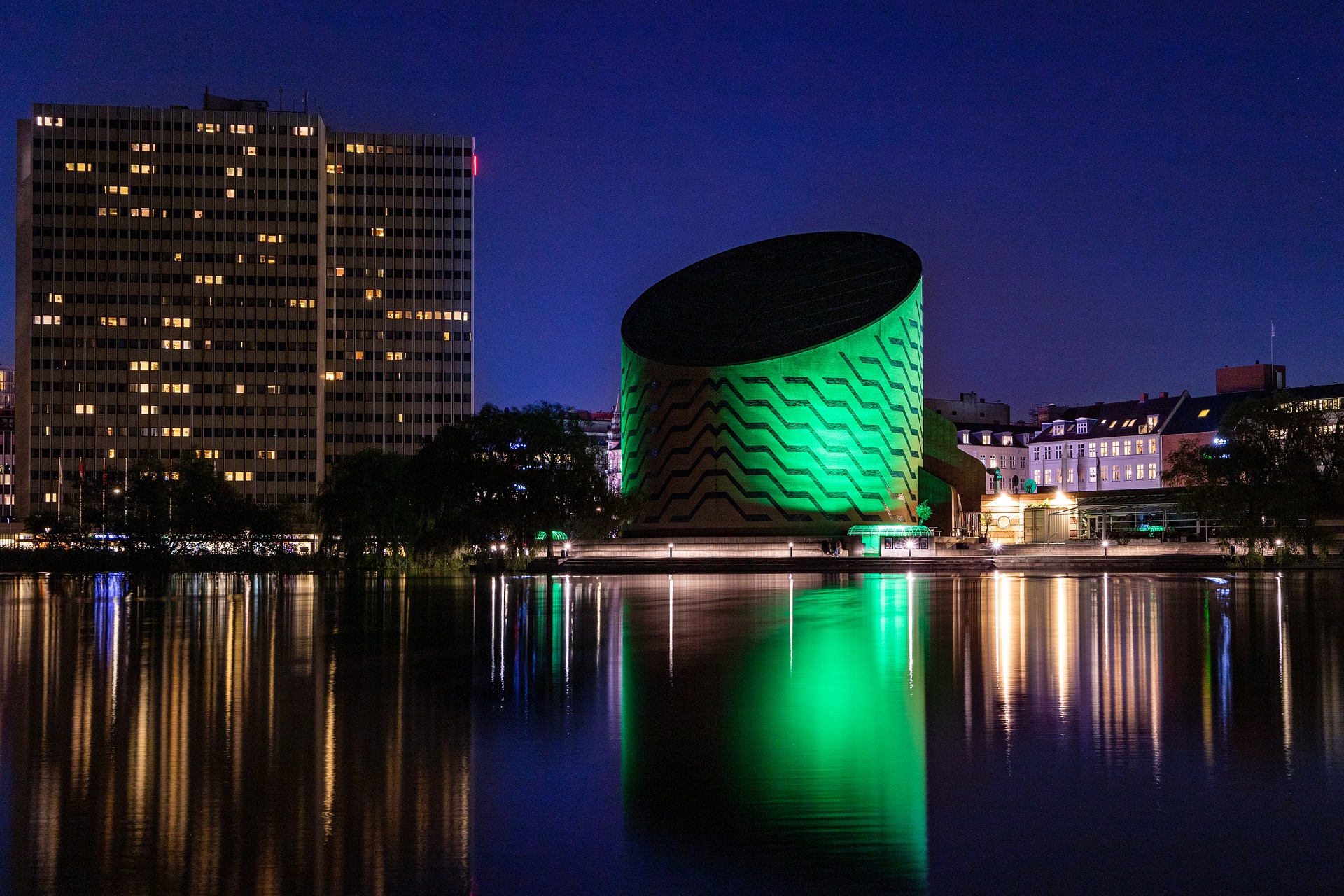 It's also worth to go through the town hall square with building designed in the spirit of national romanticism, inspired by the town hall in Siena, Italy. Then reach to one of the longest promenades in Europe – Stroget. There you can find local shops, restaurants, pubs, mysterious yards with hidden yoga studios and many more. I recommend to go there in the evening, when the area is even more magnetic.
By riding your bicycle towards the Bispebjerg district, you'll be able to reach within half an hour one of the most beloved architectural objects in Copenhagen –  Grundtvig's Church. It's a massive monument of Peder Vilhelm Jensen-Klint created in honor of N.F.S. Grundtvig. Danish philosopher, historian, poet and reformer. The church design is a synthesis of several architectural styles, combined of Gothic influences, Expressionism and traditional Danish styles. Huge building is almost 80 meters long and its facade rises to 22 meters. To balance the proportions, six million yellow bricks from the temple were arranged in accordance to principles of classical Danish minimalism. Yellow symbolizes the ascension. While visiting breathtaking interior of the temple, you can easily lose yourself in purity of forms and meditate on divine secrets without presence of any unnecessary dispersions or clichéd decor.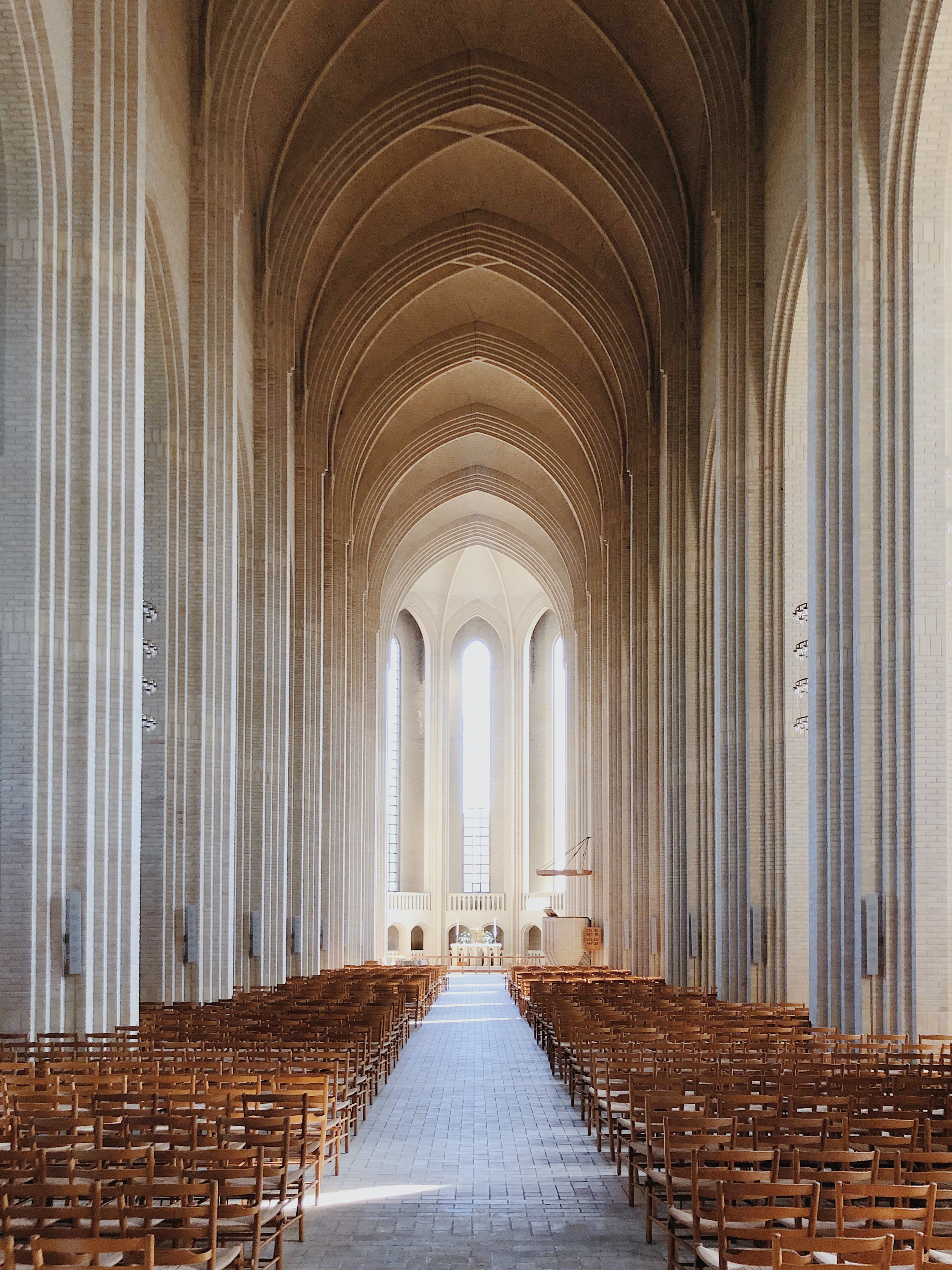 Art lovers will be amazed by The Cisterns – underground modern art gallery, located in the heart of Søndermarken. Formerly forgotten drinking water reservoir, now serves exhibition space, that Forbes magazine recognized in February 2009 as one of the most unusual in the world. The Cisterns is also an integral part of Frederiksberg museums, which unique architecture is the main attraction of objects. It's amazing that in this only drip cave in Denmark, you can see naturally formed stalactites and stalagmites. It's not uncommon in concrete structures, but nowhere else in Denmark you can see them in such sizes and various forms. To explore this mysterious space it's necessary to put on wellingtons, because water present in corridors reaches to 25 cm in some places. Don't worry, you can borrow shoes for free after paying for the entrance. Addition to such a peculiar environment is properly balanced lighting and music accompanying the exhibitions, that creates really spectacular mood.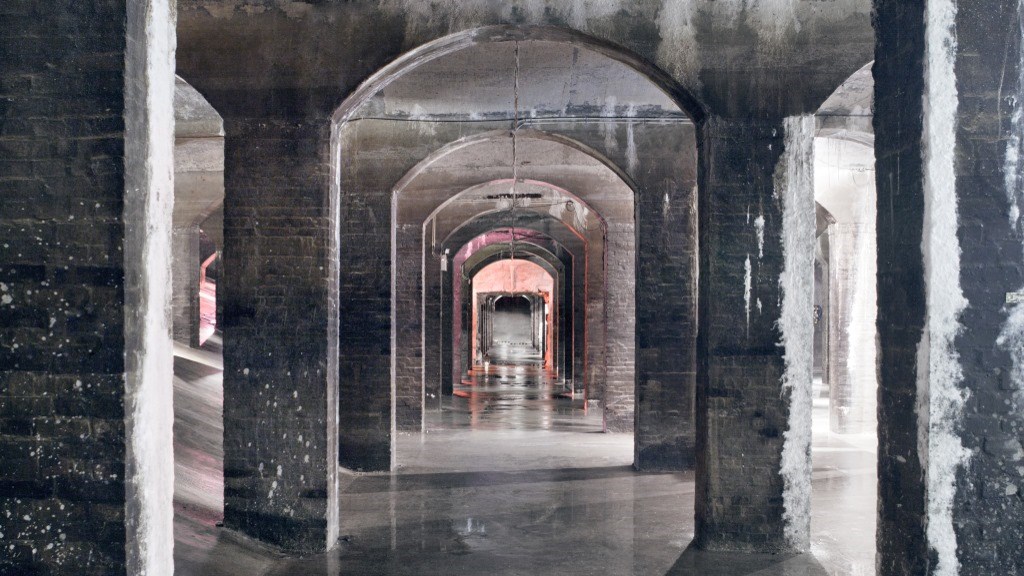 Personally I recommend exploring Copenhagen by bike. You'll be able to feel like locals who use this conveyance throughout the whole year. Copenhagen is considered as the most friendly city for bicycles and cyclists. It's evidenced by numbers of privileges that two-wheelers can join here. Free bicycle transport by train, subway or even a taxi is very common. In addition there are bicycle libraries where you can rent electric bikes, and 10 km from the center you will find bicycle hotels with car parkings, from where you can go to city by bike. At the intersections special supports are mounted and in different areas of the city there are available devices with keys or pumps for the independent service.
I had the opportunity to rent a bike in the courtesy of the Steel House Copenhagen. A luxury hostel located in the very center of Copenhagen surprises at every turn. Former seat of the Danish Trade Union of Metal Workers now captivates with its minimalist design and rustic interior of the original character preserved. Decor inspired by the New York style charms with simplicity and a carefully thought-out design process which enabled to create a space adopted to all needs of its guests. The concept of creation, such a luxurious and modern place in the center, is impressive. The wide range of hostel offers double, single, four-bed and six-bed rooms, which can be also booked by smaller groups.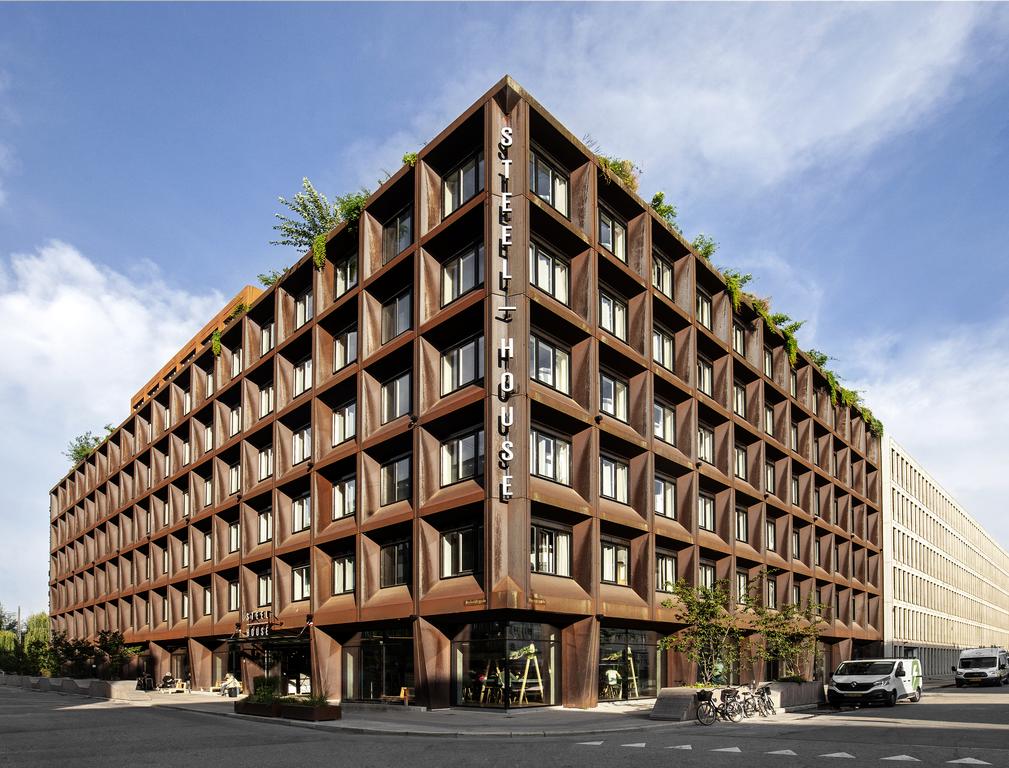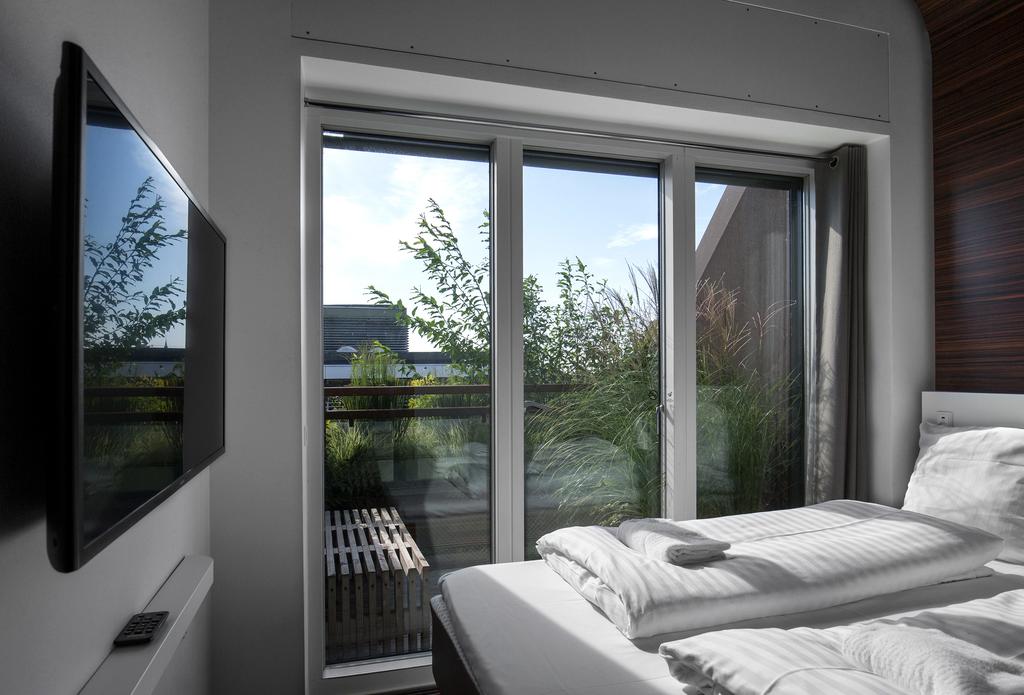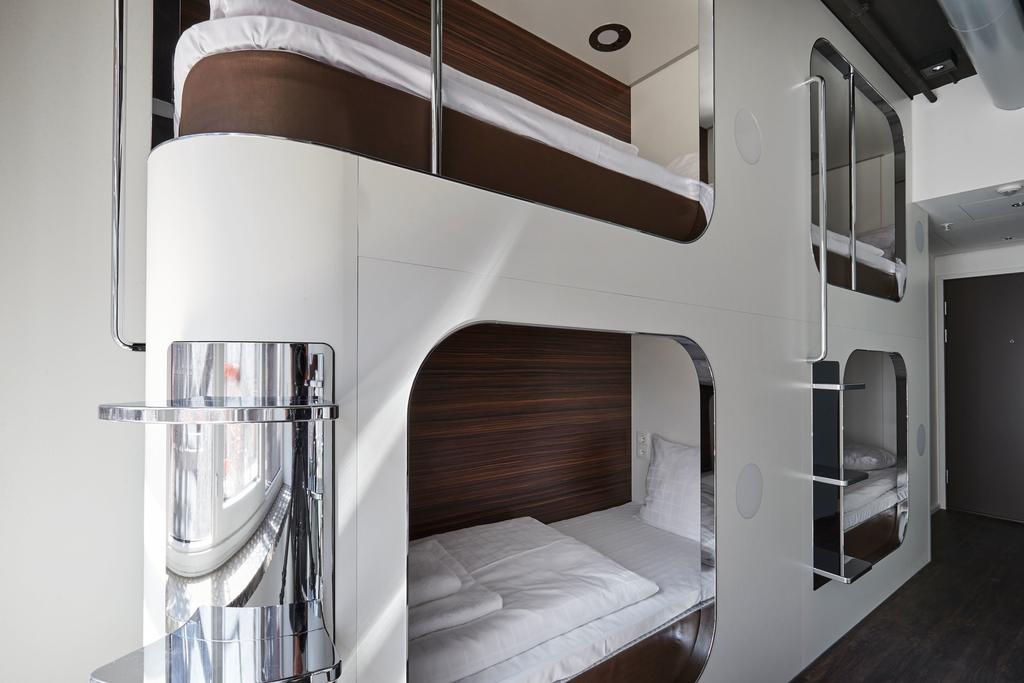 Main idea of the hostel is a cultivation of community and Steel House provides space for relaxation, cooking, sport activities and entertainment. At the entrance you will find a café and bar where you can order breakfast, lunch or dinner and try local specialties. I've tried their breakfast, consisted of cheese sandwich, fruity bar, delicious organic juice and large coffee. Breakfast is packed in eco paper bags, so you can easily take it away on the city trip. Ofcourse you can enjoy your meal with no rush at specially designed tables and when it's warmer in the gardens outside. A moment of calm on comfortable sofas near the fireplace is provided by stylish and cozy lounge zone, created in according to the hygge concept, which provides relaxation in a truly Danish style. Right next to the cafe you will find well organized SoMe Garden, created for influencers, social media lovers and… workaholics. 12 tablets with installed Photoshop and set of components allow guests to update their socials or solve important tasks online. For the use of guests there is also available a modern and well equipped kitchen with a spacious dining room. You can't forget about the laundry on the lower floor, where you can use washing machines and dryers for 20 crowns each.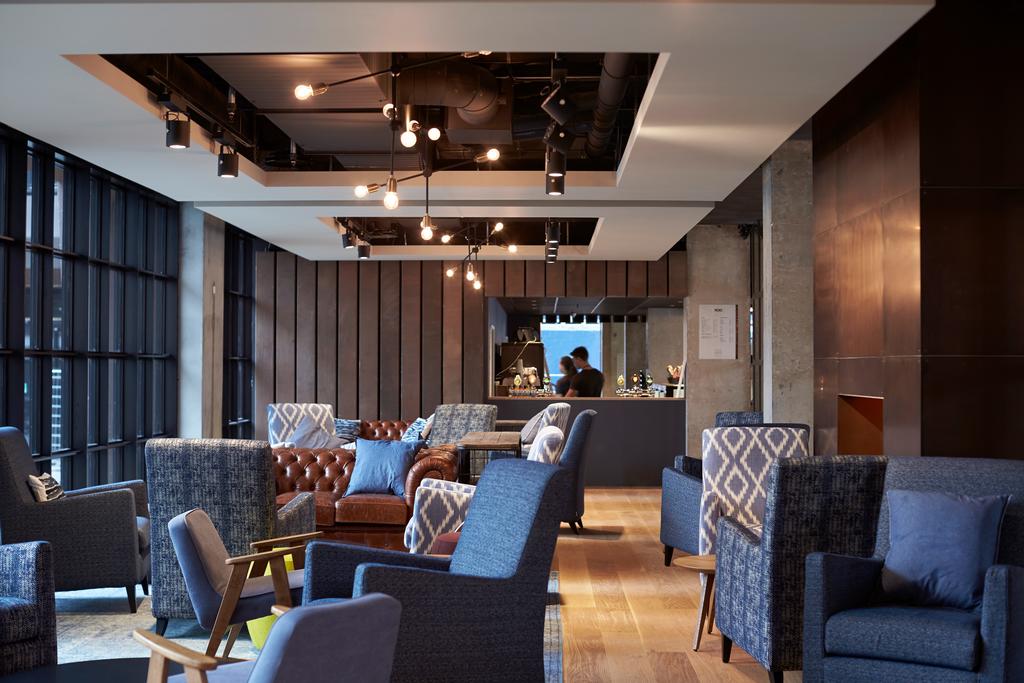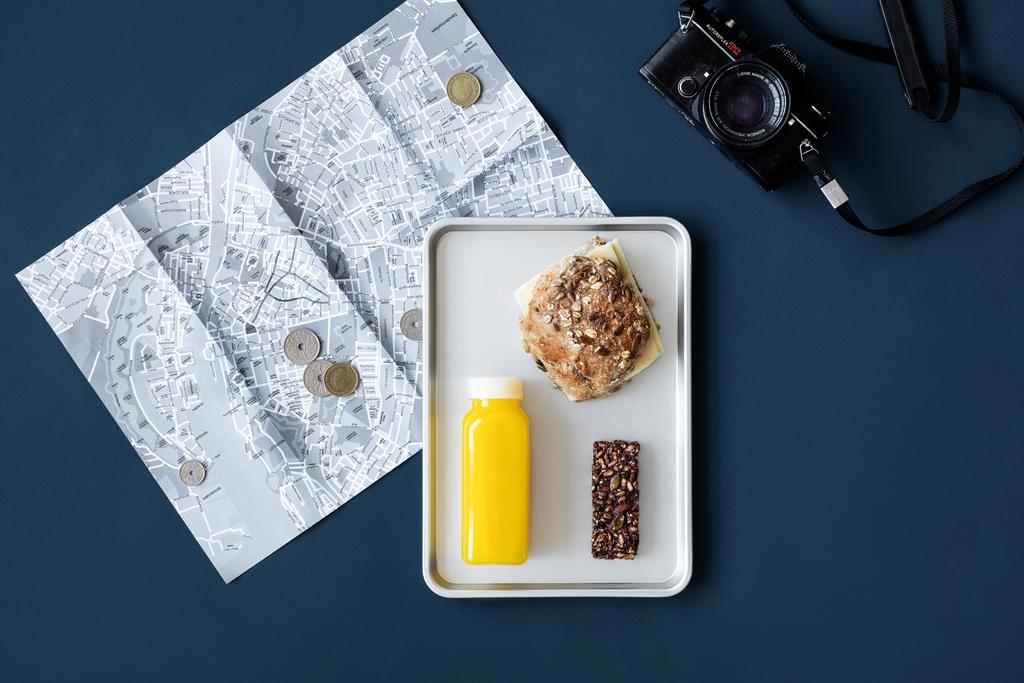 In addition, the hostel has its own games room worth visiting especially in the afternoons or evenings, where you can have fun at the round of table football, billiard or Shuffleboard. For those who need some sport activities, there is a modern gym on the lower floor, equipped with heavy exercise tools as well as cardio, TRX straps and Cross Fit devices. Hostel also organizes fitness and yoga classes on which you can sign up at the reception. Opposite the gym, there is a small but really nice pool. Both gym and swimming pool are available for guests daily from 6:00 to 22:00. For those who love television, there is also a cozy TV room where you can relax while watching a movie, news or current sport events.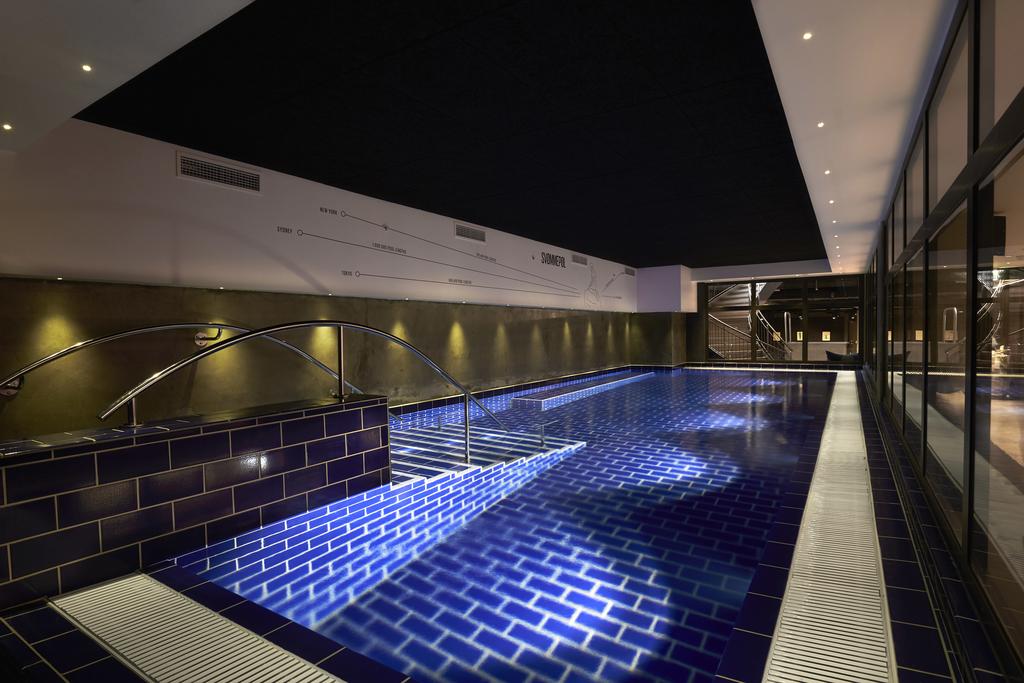 My unquestionable favorite was the cinema room with comfortable sofas, prepared to accommodate 25 people. Large screen, great sound system and soft sofas are perfect to watch movies and series by your choice. Such a blast is also improved by the fact that with a little bit of luck you may have the entire room for yourself. Sometimes hostel also organises presentations and thematic meetings there. What's more, Steel Housel has its own event room with a professional sound system for concerts, stand-ups, dance lessons, karaoke and presentations. This is also a space where fitness and yoga classes take place.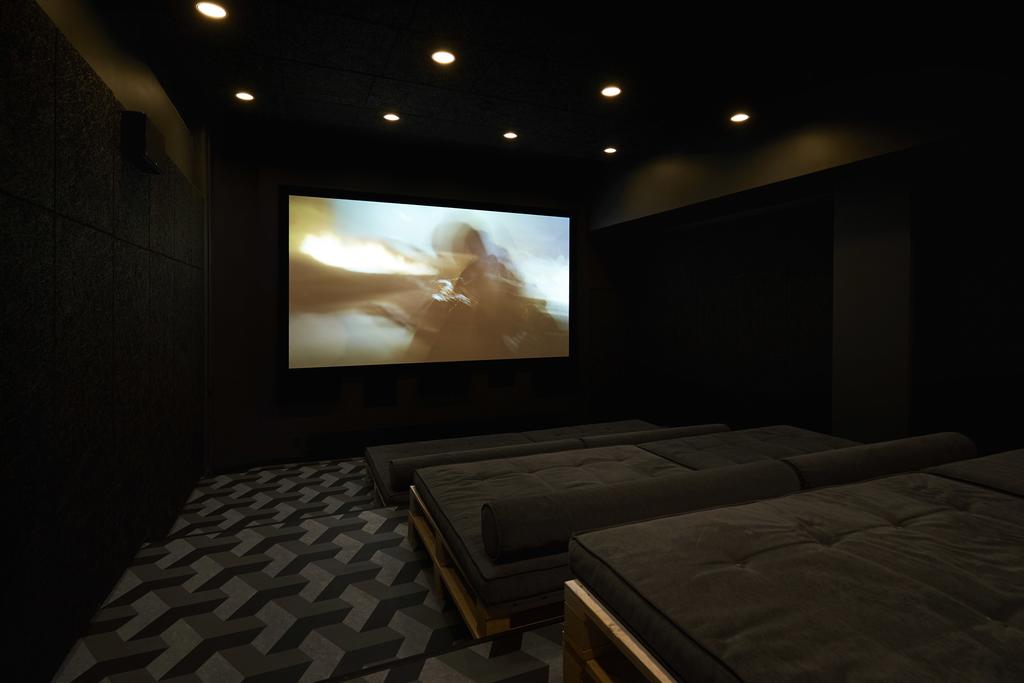 Both Copenhagen and Steel House are unique. Steel House isn't only a spot where you'll sleep in beautiful conditions, but it's also a place where you'll find entertainment, relaxation and sport activity possibilities. Caring for comfort and internal balance are the quintessence of hygge assumptions and goals that Steel House definitely achieved in relation to its guests. Feel hygge and Copenhagen by all of your senses. Literally.