No Comments
MANGO BAY RESORT/PHU QUOC/VIETNAM

A rustic luxury. Celebration of stunning nature, awareness of local benefits – coexisting with community and international flair make Mango Bay Resort an ideal place to celebrate life.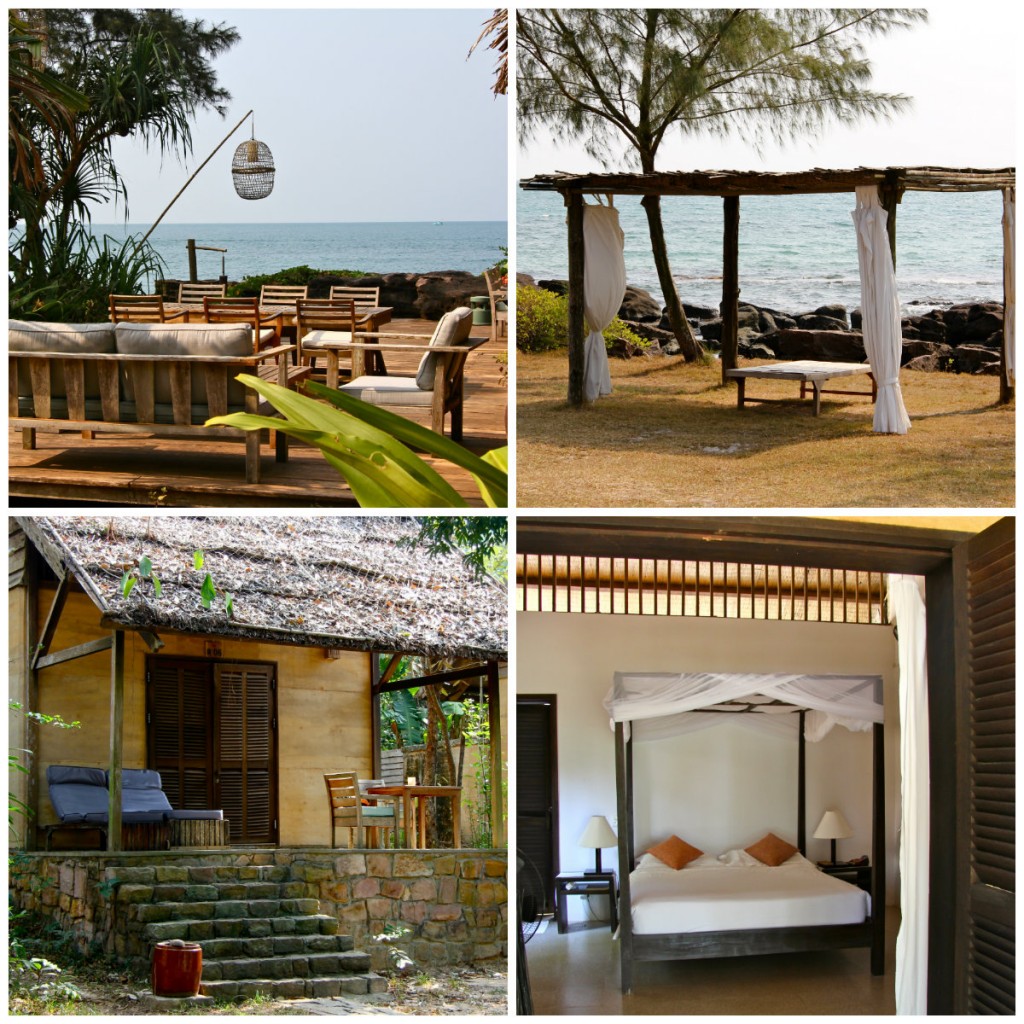 Created in 2010 and inspired by a dream of living on the beach, it welcomes you in the southern sun. Houses of various sizes fit naturally among thick, tropical forest. Perfectly linked to the nature, they have an open bathroom, a slit between the walls of the house and it's roof, thanks to which you can hear birds' singing and porches that face the garden and the bay.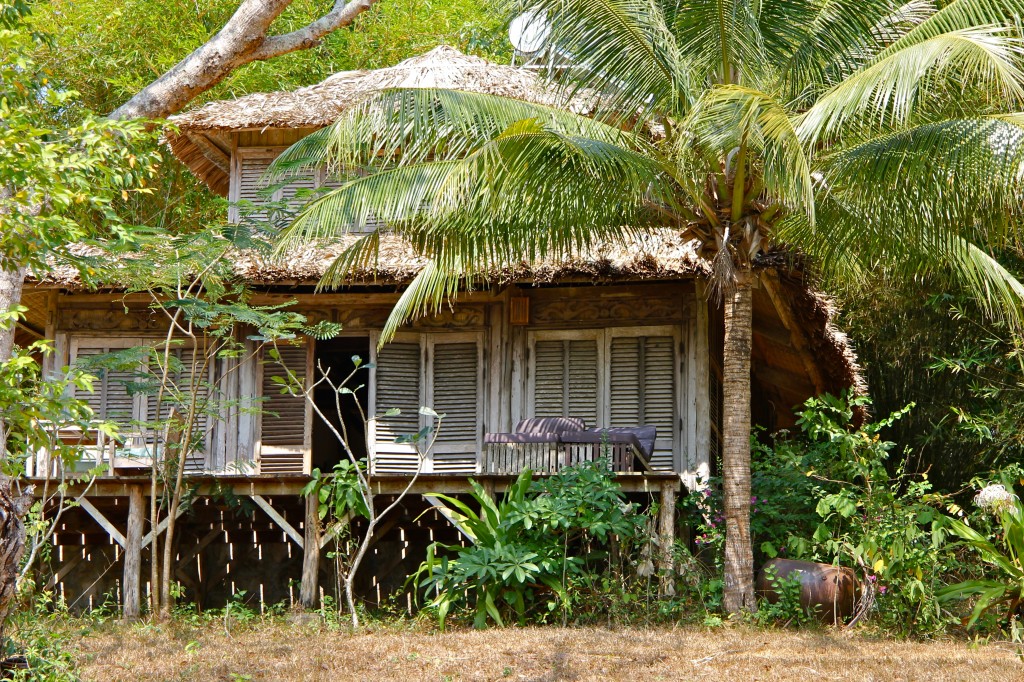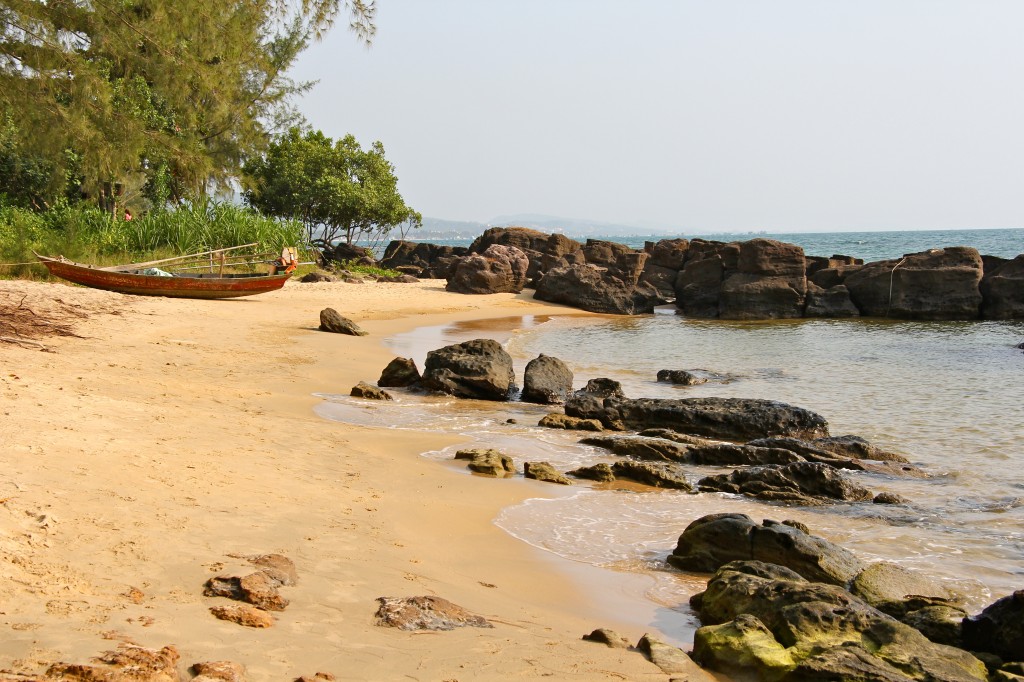 Coconut palms, mango trees, empty, gritty beaches and turquoise sea. You can relax in this scenery. The best plan for the day is to have breakfast, go to the beach, have lunch in the beach bar, walk on the beach or massage, yoga lessons at 4:30p.m. (a lovely Filipino woman conducts activities of ashtanga and hatha yoga, which is to be practiced just before sunset). Then it is time for a rest in the hammock or a drink during happy hour – from this side of the island, you can observe the sun fading away in the water while painting the sky in yellow and red.
Breakfast is a very pleasant part of the day – In the restaurant at the very seashore, sitting among the hum of the seawaves, you can choose one of the sets: continental (with different kind of eggs of your own choice, ham and cheese), "light" with yoghurt and muesli or British with bacon, baked tomato, eggs or beans. There is also an Asian set with the pho soup and chicken. To every set there is attached a basket of fruit, fragrant baked good (including french croissants) and natural jams: from dragon fruit, banana or pineapple.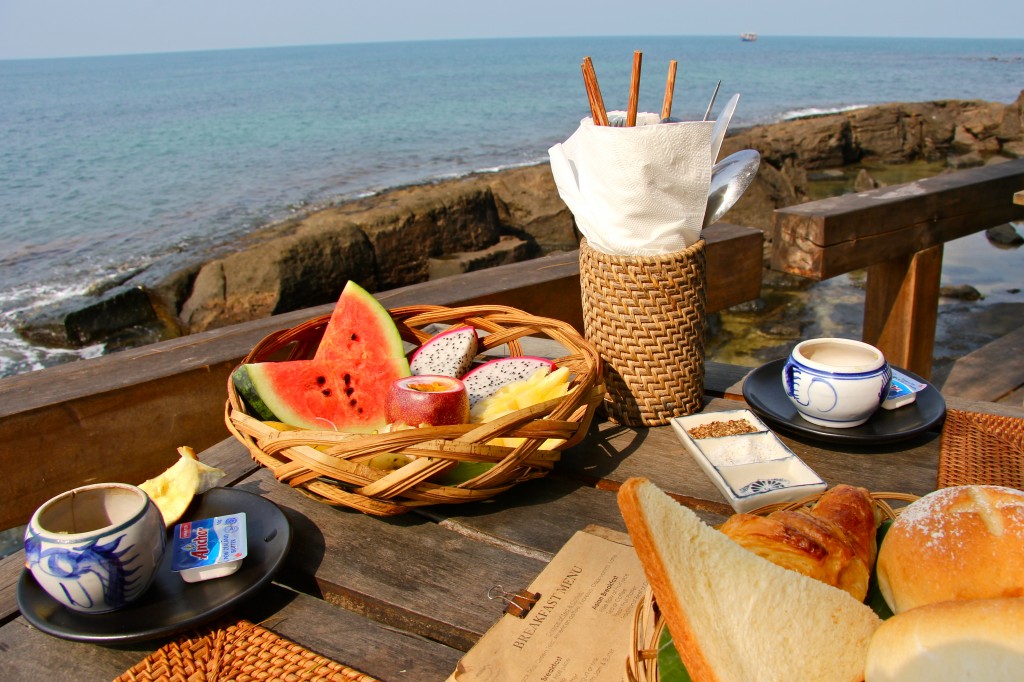 The big advantage of Mango Bay Resort is the restaurant. Soft armchairs, wooden furniture made by local carpenters, lanterns on the trees and terraces by the very seashore. The french chef reigns in the kitchen, whom besides local Vietnamese cuisine celebrates the cookery of France, Spain or Caribbean. You can feel similarity between the Mediterranean and local cuisine at Phu Quoc island easily: seafood, fresh fish and fragrant herbs. He doesn't oppose to introduce to the menu courses of Cambodian, Thai, Korean or Japanese cuisines as well. On the menu, besides "course of the day" offer, you can also find permanent dishes: fish amok, shrimps in red curry, tom yum, Tagliatelle with seafood or a hot pot – a cauldron with seafood – shrimps, squids and fish with various vegetables, which you cook yourself in sweet-sour soup.
5p.m.-7p.m. is a happy hour time: gin frizz with natural pineapple juice and lime or sweet mango daiquiri – a snack comes along with every cocktail – Vietnamese potato crisps with dip or fresh, fried spring rolls with nutty sauce.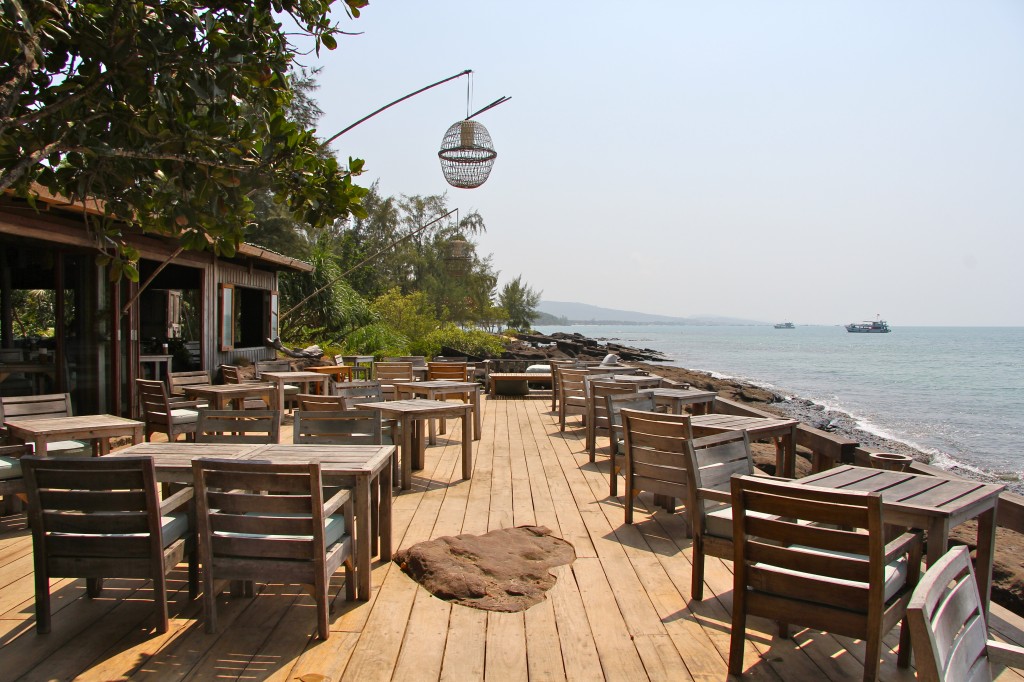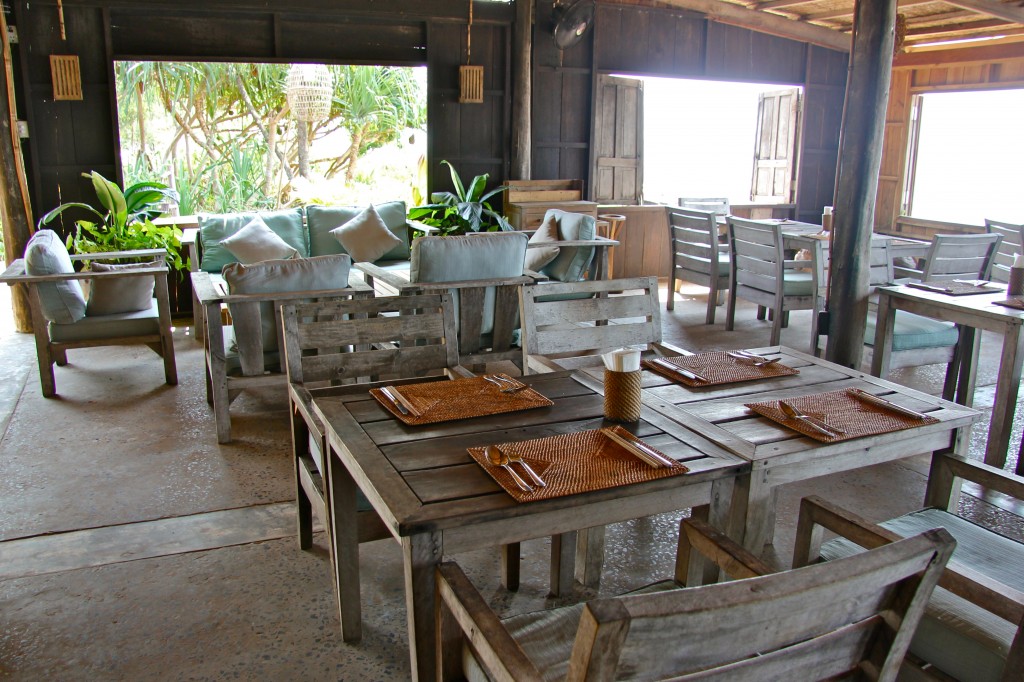 Relaxation and Asia perfectly fit with the spa treatment – on a bed with a view on the sea or in a kind house you can confide your body (and your soul on the fly) into the hands of professional massage therapist. Addition to the spa are yoga classes mentioned above – conducted on elementary level they will drive you to make an effort and on the other hand, show you in into the world of a perfect relaxation. Besides the relaxing massages, aromatherapy or a Thai massage we recommend Mango Bay Signature Massage – this massage helps you to enhance your flexibility, get rid of chronic pains and remove blockades of the energy flow in your body.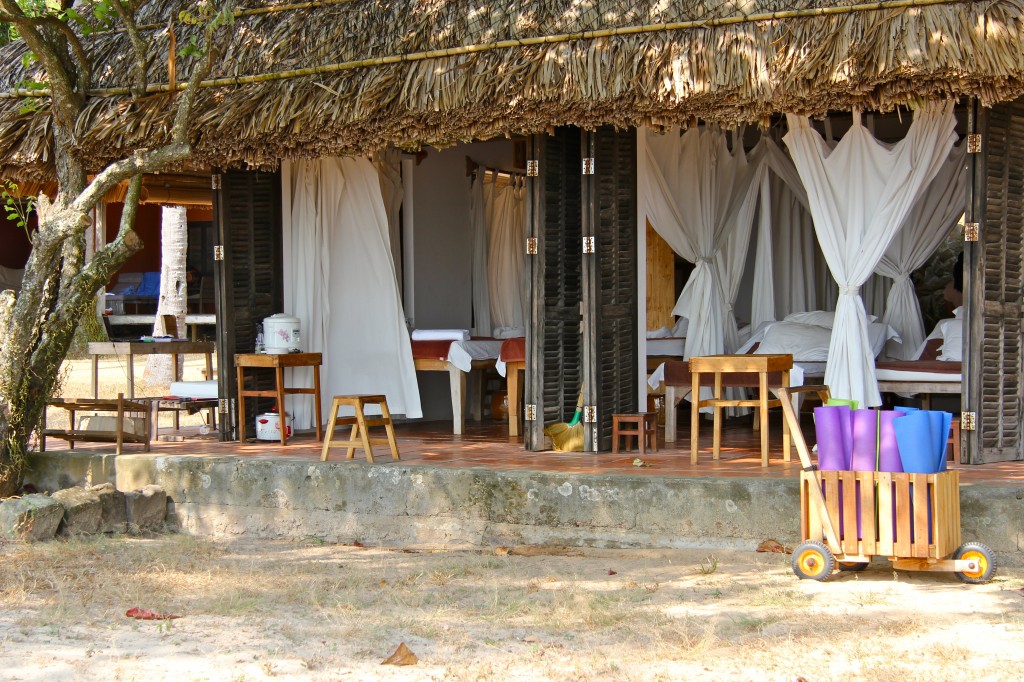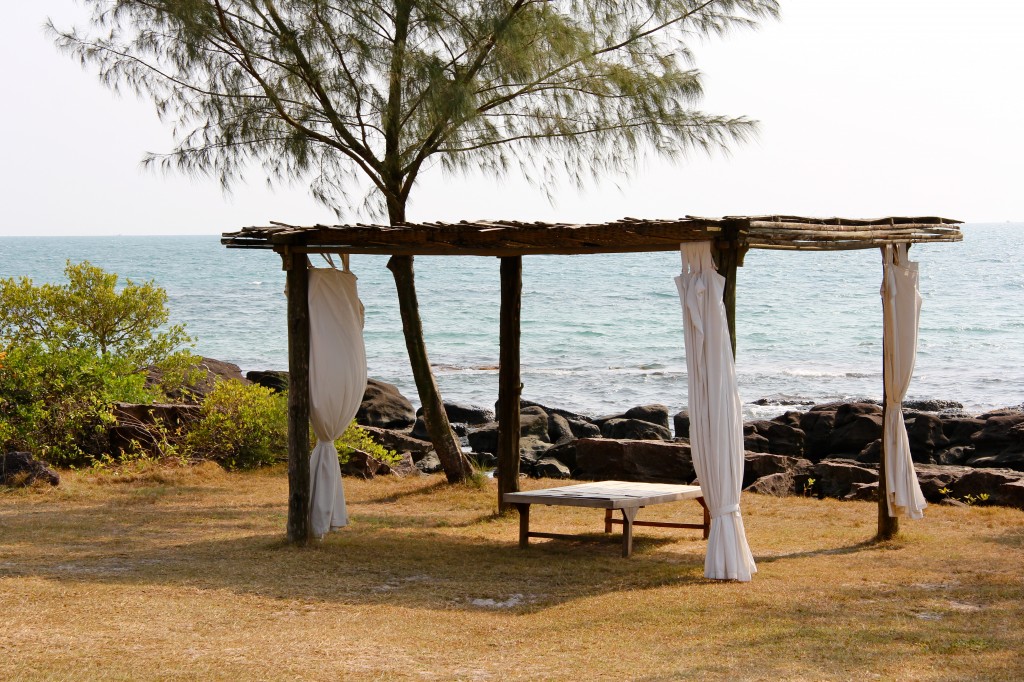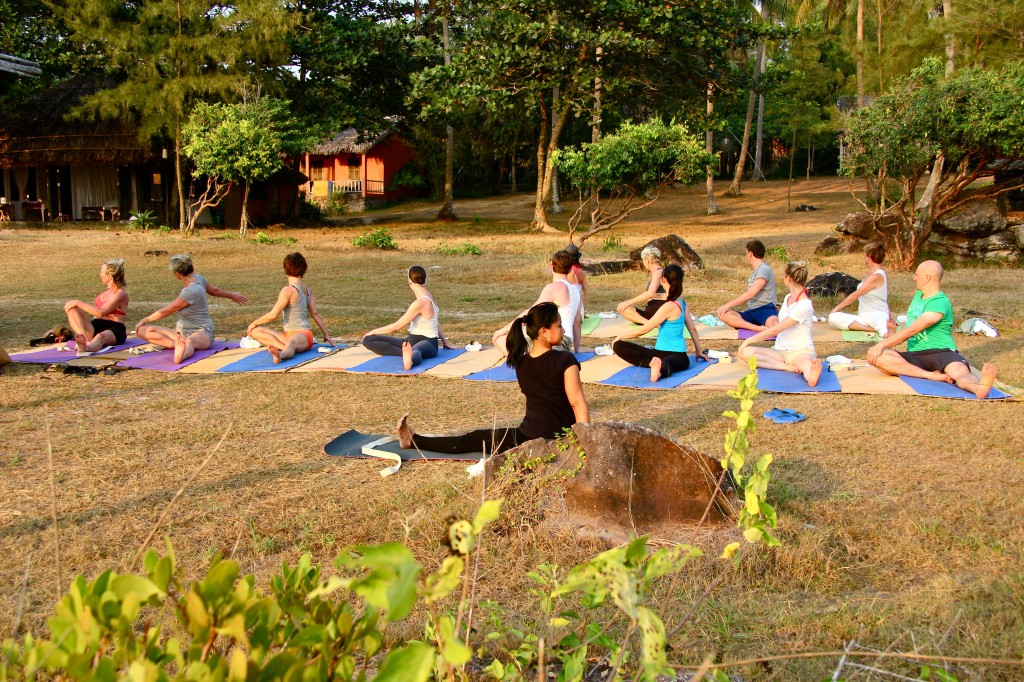 What we liked:
– romantic mood; lanterns on the trees, terrace by the very seashore
– variety of Asian courses on the menu: pad thai, fish amok, spring rolls
– fitting the resort into the beautiful, tropical forest – the best contact with nature
– open bathroom – shower under the stars with birds' singing
– little beaches inside the bays, which was very cosy
– large variety of natural juices and jams for breakfast
– bed with canopy and mosquito net
Translation: Karolina Krajewska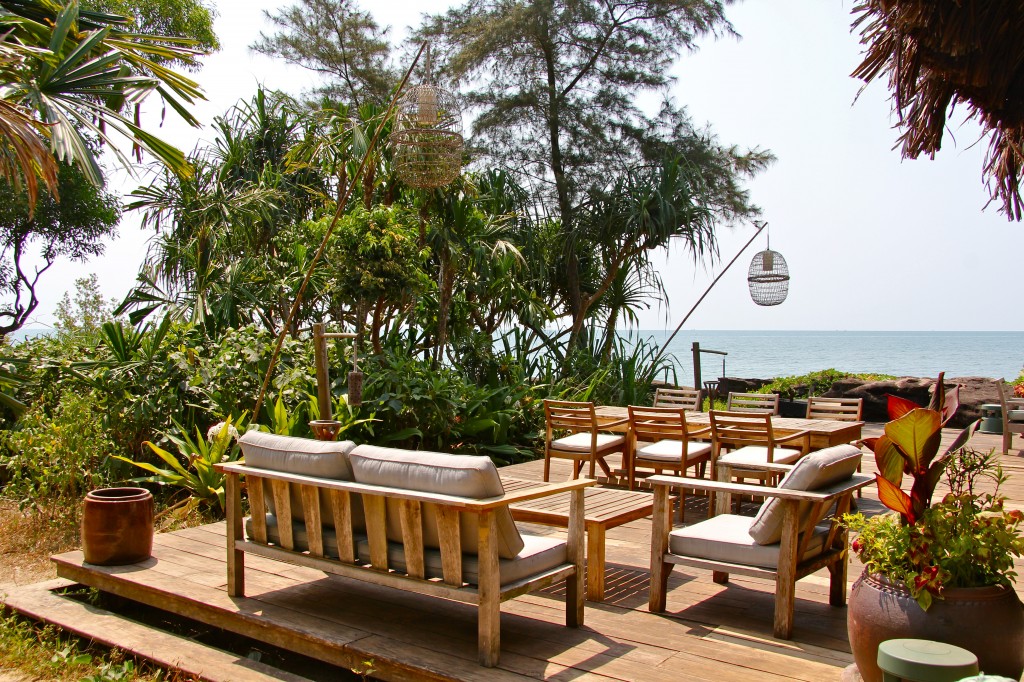 Save
Save
Save