One Comment
My best experiences from Thailand

Waterways and street food are the icons of Bangkok. Ok, for you there are pink taxis, traffic and shopping malls. For many Thailand is a beach paradise with turquoise water, swinging palm trees, wooden local boats and hammocks on the beach.
You pay almost nothing for island hopping, almost only backpackers, most look like under 18. STOP. But is Thailand not about luxury, design hotels and villas in the secret bays where you just get with the private transfer to? But wait … Thailand is not only Bangkok and beaches … Have you ever seen the Ayutthaya temples? Have you tried the giant river shrimps, have you seen the tribes living in the Golden Triangle or have you gone for a bike ride in the jungle? There is all and much more what waits for You in one of my favourite countries on the planet.
MOUNTED MONKS CHIANG RAI
We start our journey before the sunrise from Chiang Rai Valley Resort. Our day begins with a local market, where we have breakfast and observe the life of the locals of this north region of Thailand: veggies, fruits, ready-made food and even lottery tickets – Thai markets are full of wonders.
The most important part of the day is however the pray, so we go to the mountains. The road is scenic, the landscape full of plants but also a bit monotonous. Finally we leave the car and walk into the temple. The air is fresh and cold and we keep on waiting.
10, 15, 30 minutes goes by. One hour. We walk around the temple to keep ourselves warm. It's getting more and more crowded and there are only a few tourists in the temple. Locals come with gifts or buy presents for monks in one of many stands. Finally we notice some movement – orange-robed monks are coming on their horses from the mountains. Smiling, kind are talking to the crowd – I don't understand a word, but the crowd is talking back and people seem to be happy. Time to come back – we are ready for another great experience – Wang Rog Khun Temple. The richness of ornaments and decorations and the white colour remind me of the Palace of the Snow Queen. It is a bit overwhelming but despite so many beautiful temples in Thailand, you cannot forget this one.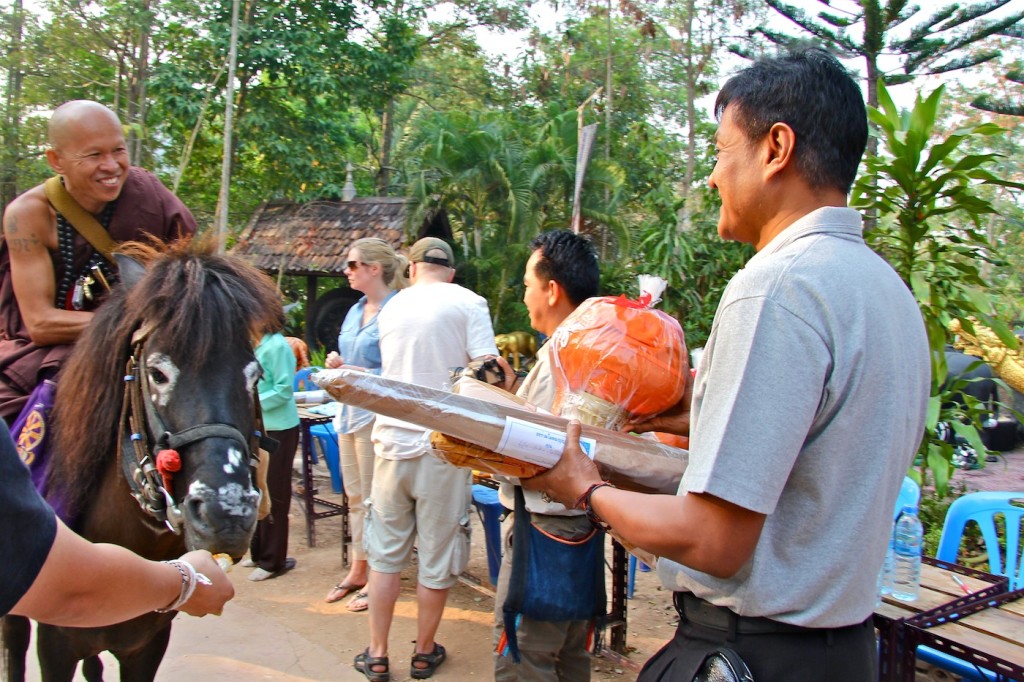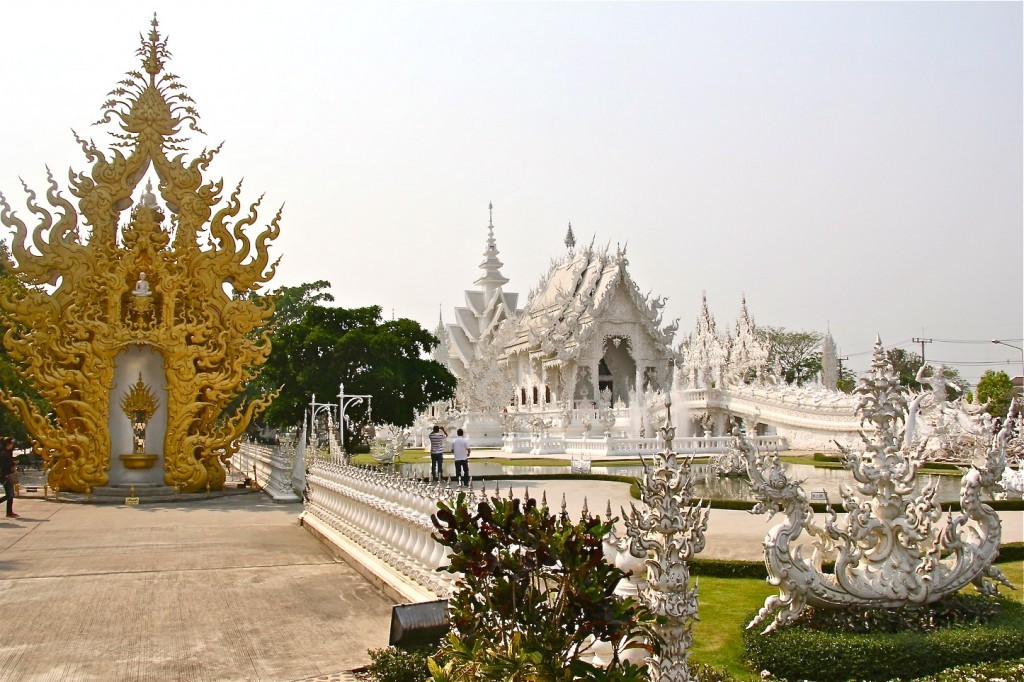 See photos:
STREETFOOD IN BANGKOK
Bangkok is often considered as world's street food capital, what attracts the food lovers from all the planet. Satay, noodle soups, coconut cookies, curry. Food in Bangkok is literally everywhere and the rule is simple – the more people (like BTS stations), the bigger choice of dishes. Perfect example can be a Victory Monument, where you can find both: street food stalls with food and fruits as well as local restaurants. Are you looking for the best street food in Bangkok? Go to Chinatown (known by locals as Yaowarat), which is home to the Chinese community and amazing street food experiences. There are no bad options here, so just follow your instinct, turn any narrow street and enjoy the feast: shrimps, fishes, steamed mussels and much more is waiting for you. Chinatown is also a great choice for those, who look for some more original dishes like bird's nest soup. Close to Chinatown there is also a paradise for Indian food lovers – you just need to go to Phahurat Market in Little India. If you have ever visited Bangkok, then you know Sukhumvit – crowded main road with many lanes and BTS stations and tons, tons of street food. In some areas of Sukhumvit you can find a really good choice of street food: one of the most popular places among tourists and expats is Sukhumvit 38 – you can eat sticky rice with chicken, stir fried beef with Thai basil or papaya salad.
See my video:
RIVER PRAWNS FROM AYUTTHAYA
I guess you know the Ancient capital of Thailand – Ayutthaya from great temples, Ayutthaya Historical Parc, Head of Buddha in Ayutthaya Wat Maha That, which you can find on many photos in google. But there is one more reason to leave Bangkok even for a day (it's not far you can either take a train or Uber): giant river shrimps (thank you Mark Wiens). They are served in many restaurants by the river – we recommend you one we visited outside the town, which was on the old wooden boat (see on Youtube).
Read:
Watch my video:
PEOPLE OF THE GOLDEN TRIANGLE
Golden Triangle is one of the most fascinating regions of the world – it is the area where the borders of Thailand, Laos, and Myanmar meet at the confluence of the Ruak and Mekong Rivers. In the Thai part you can find a few different tribes, like Akha, Karen or Hmong. Every tribe has its own beliefs, characteristic customs and unique lifestyle. Fly to Chiang Rai and then drive further to Burma and Laos boarder to discover the rituals, everyday practices and manual talents, which we can admire in colourful clothes, jewellery, arts and crafts. It's worth to go to the local market to buy some souvenirs.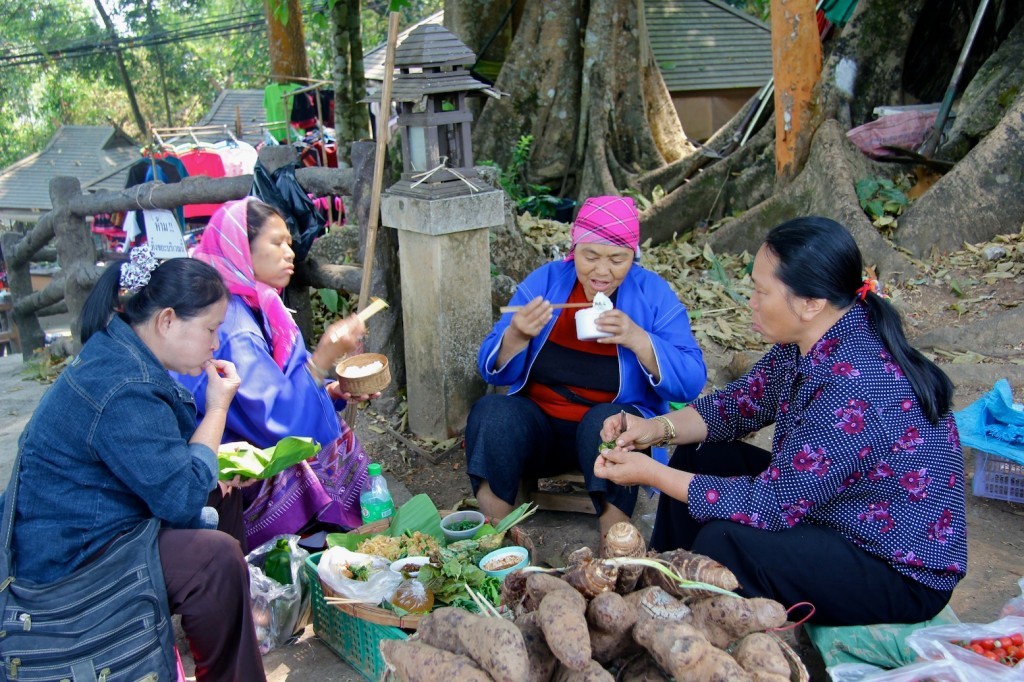 See more photos:
ECO RESORTS – conscious tourism
The best way to discover the natural and unspoilt beauty of the country is to stay in eco resorts. Here you can admire the power of the mother nature – eco hotels are usually located far from the tourists attractions and cities, they try to do everything not to harm the beauty of the environment. Treehouse Resorts, no bottled water, projects supporting the marinelife or local communities – they are only some of activities of the hotels, who think not only about profits, but also about the world around. You can find eco-friendly accommodation in all parts of Thailand, from the jungle, through National Parks and islands like Koh Kood, where I stayed in wonderful Away Koh Food.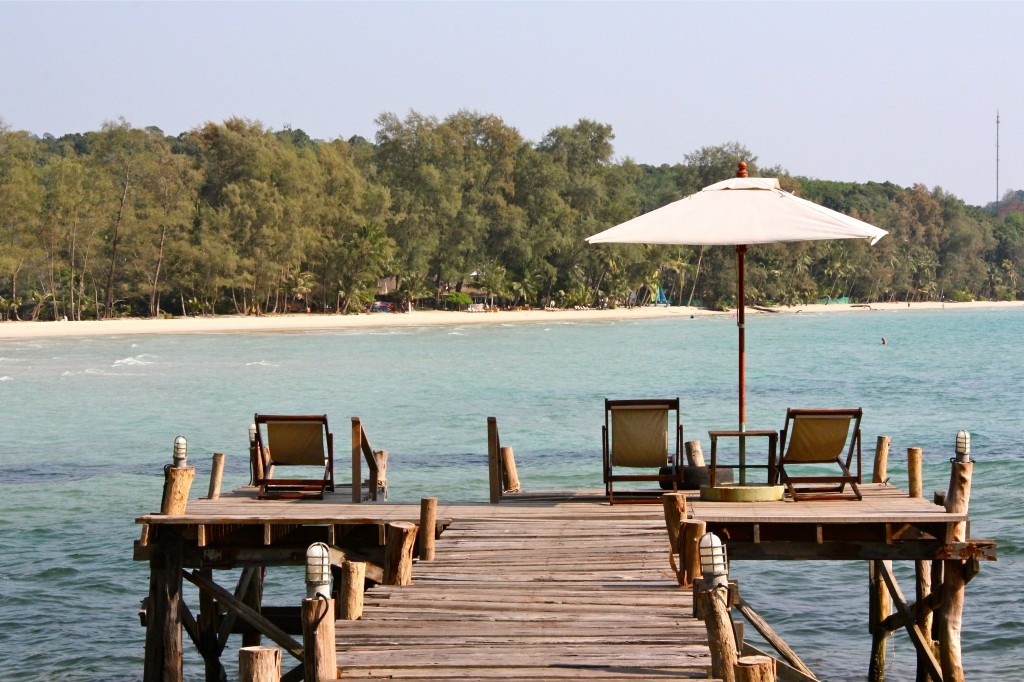 Read about Away Koh Kood:
AMAZING RAILAY BEACH
Railay West – beach hidden between the cliffs and the jungle is considered to be one of the most beautiful in Thailand. It's crowded, yes, but Paris is also crowded, because all known beautiful places attract many people. You can only access the beach with the long-tail boat what in my opinion only increases its attractiveness. Spectacular cliffs, perfectly clear water, intensively green palm trees and plants and white sand attract tourists so as I said – you will not be alone in this paradise. You can get to the beach in 10 minutes from very popular tourist destination AoNang (with also great beach, where on both ends you can find the cliffs, and you can see the long-tail boats swinging on the water). A good idea for your stay can be the only beach front Krabi Resort or super stylish AoNang Cliff Beach Resort with best infinity pool and stunning views over the limestone cliffs.
See my videos:
CHIANG MAI BIKE TOUR
There are over 300 temples in Chiang Mai, which by many are considered as most beautiful in the country. Some of the "wats" can be found within the walls of Old City, so the best idea to discover them is to ride a bike. We can admire not only a beautiful architecture, ornaments and decorations, but also to get to less known and crowded places. Don't forget to go around the temple – you can see the school life and temple behind the scene (next to the temples there are the schools for monks). One of the most sacred temples is Wat Phra That Doi Suthep, located on the hill offers a maginicient view over Chiang Mai. You can walk up 306 steps and fell in love with the Lanna architecture of the temple from 14th century.
Read and see photos: