No Comments
STYLISHrestaurant: TeM RESTO in Torri e Merli

POLISH 28-year-old chef Dimitris Kalogiannis is of Greek-French origin. For the kitchen it means the world of elements that perfectly interconnect between themselves. French culinary techniques, fresh ingredients from the Torri e Merli garden, fragrant thyme and oregano – in TeM RESTO restaurant that is situated in an olive grove of the boutique hotel Torri e Merli on Paxos waiting for us creative interpretation of Greek cuisine.
TeM RESTO is a feast for all the senses-crazy flavours, smells and visual experiences. Discretion, tranquillity and sophistication – are the characteristics of the most interesting restaurant on the island of Paxos, which is governed by a young French graduate of the school for chefs, Le Monde, and postgraduate Ecole Gregoire Ferrandi. The chef serves pumpkin soup of silken consistency with the addition of orange and garlic oil, shrimps with basil and peach jam, Cretan traditional pasta with chicken liver finished with Muscat wine , or salmon in honey sauce with asparagus and fennel salad. His dream is to become an ambassador of the Mediterranean cuisine outside of Greece.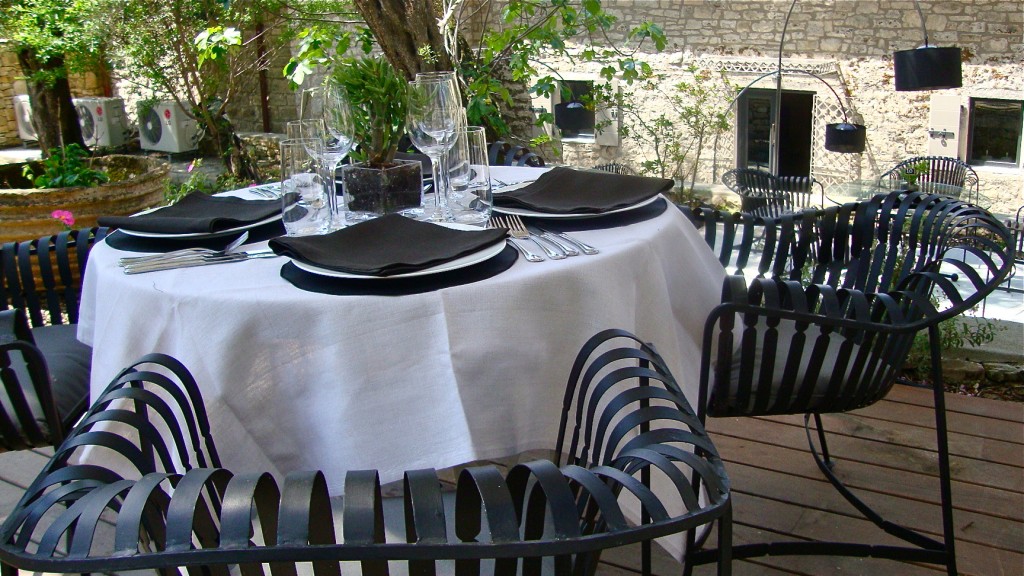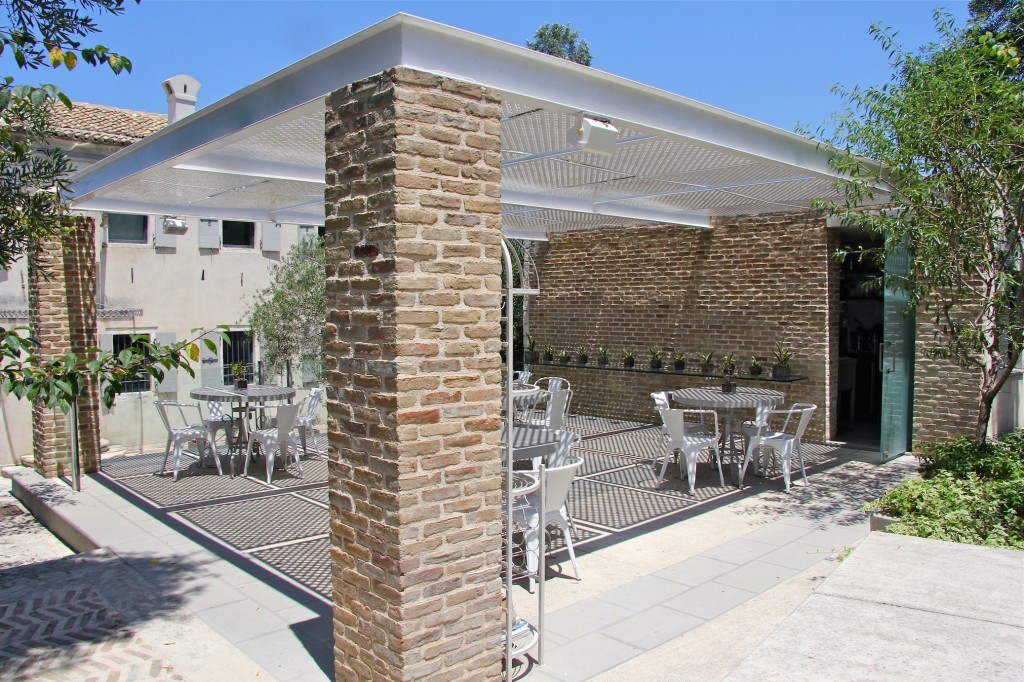 3 questions to the manager of Torri e Merli Hotel:  

1. What brought you to a decision to open such a stylish restaurant on Paxos with such a young and extremely talented chef?
The stylish 5-star boutique hotel as Torri e Merli required the creation of a restaurant with class. Besides, the whole island needs such stylish restaurant that is on the top level, and fragrant gardens altogether with swimming pool has proved to be the perfect background.
2. Do many guests who are not staying at the hotel go to the restaurant and discover its tastes?
Our guests really appreciate the creative Greek cuisine in our restaurant but we also have many visitors , non-residents, who visit us to experience the TeM Resto stylish atmosphere and sophisticated flavours of dishes of an inspired high quality A la carte menu.
3. What inspired you to create a restaurant and its menu?
To offer a high quality and stylish dining experience in perfect harmony with Paxos island nature. Creating a place where beauty, tranquillity and hospitality are the golden rules of the restaurant. Such a restaurant could only offer menu starting from breakfast to dinner and snacks, which provokes the senses to enjoy a palette of fresh and authentic dishes, especially when they are prepared and inspired by our chef who just came to us from Paris.
3 questions to the chef: 
1. Where did you gain your experience?
Mainly in Paris, France, which was a unique path that enabled a faster development of my career. I wanted to work in important hotels and restaurants and the chance happened to me after I graduated in Paris. The result was my collaboration with the famous French chef Alain du Tournier in one of his restaurants where I became familiar with special techniques of French cuisine, which I consider as the best for a refined creative cuisine.
2. Who are the chefs that inspire you?
I have been taught by many important chefs, but wonderful Greek nature inspired me the most. Depending on the region and its products I invent images and ideas to compose dishes.
3. What ingredients are the most important to you when preparing meals?
Fragrant herbs that can perfect any simple dish. The most important ingredients are those of the highest quality, freshness and properties … fresh thyme and oregano are the best herbs in Greece and I use them mostly.
4. What is the dish out of the menu that in your opinion is impossible not to try?
Fresh Salmon Tartar with fresh herbs accompanied with warm courgette veloute.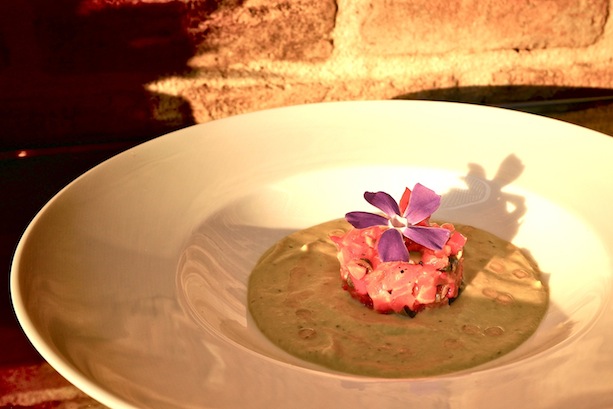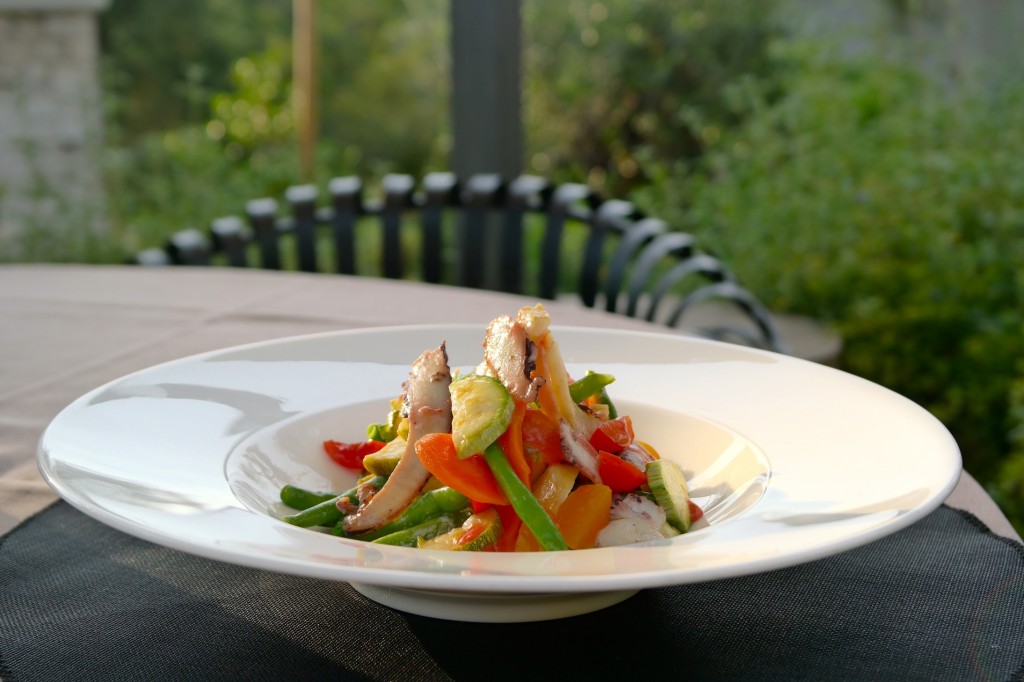 READ ALSO:
STYLISHhotel: Torri e Merli/Paxos
Perfect day in Paxos – Greek holidays
INTOpaxos – Good Morning Greece