No Comments
Hotel SPA Dr Irena Eris Krynica Zdrój

The greenery of Beskid Sądecki, a swimming pool and the outdoor spa with the view on Jaworzyna Krynicka, as well as surprising tastes from the perfectly composed menu. "Polish gem" is an oasis of peace and relaxation, even during a family holiday.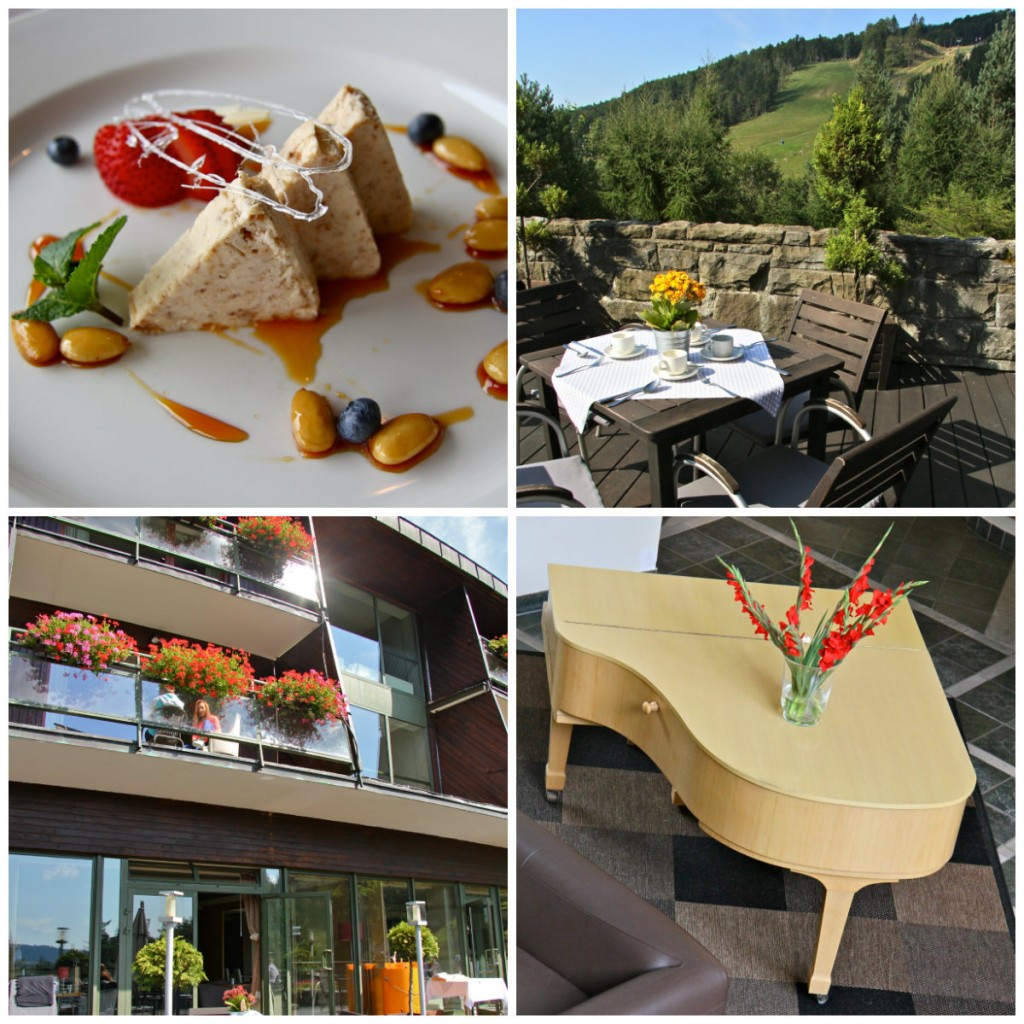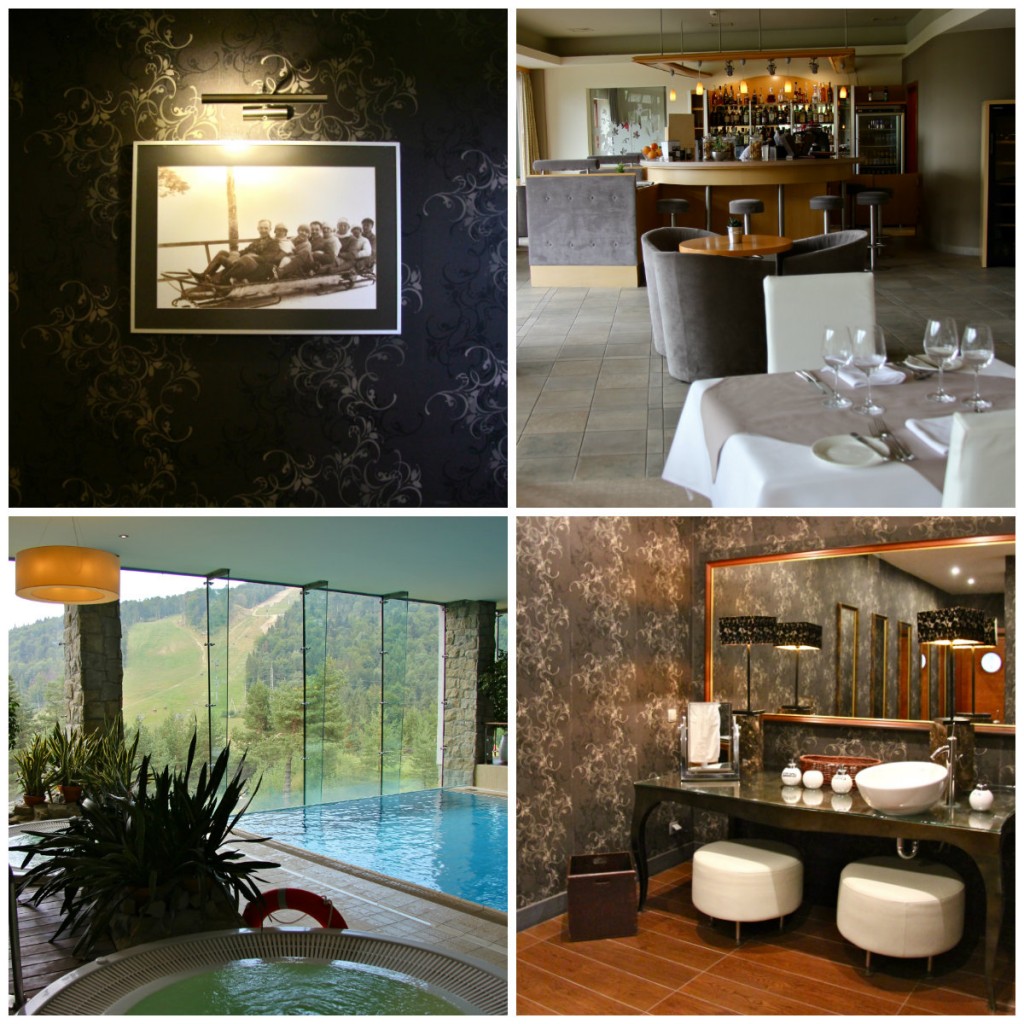 The arduous road becomes more pleasant: beautiful nature of Małopolska feasts our eyes. We arrive to Krynica Zdrój and head towards Jaworzyna Krynicka. It is already dark, and the road winds peacefully upwards – then a turn and one last steep fragment before we reach the hotel.
Dr Irena Eris Hotel Spa Krynica Zdrój is situated on the hill – we appreciate this location the following morning when we can enjoy the beautiful view of the mountains (not disrupted by other hotels or the roller coaster building) from our balcony or the restaurant's patio. The hotel is immersed in nature: surrounded by hills, it fits well into the landscape, while the greenery adds to lightness and creates the impression of calm. A true relaxation for body and soul.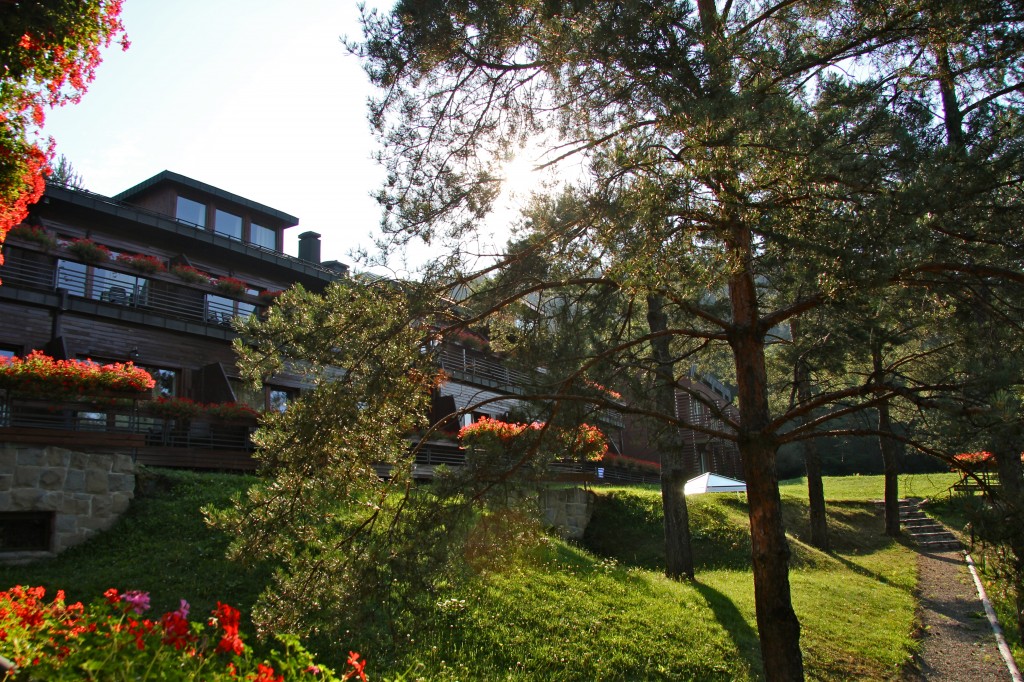 Pretty couches, a fireplace and a piano emphasize the elegance and style of the place. In the reception room there is a very warm welcome waiting for us – a smiling gentleman serves us a glass of excellent cavy, quickly checks us in and explains the following day's schedule.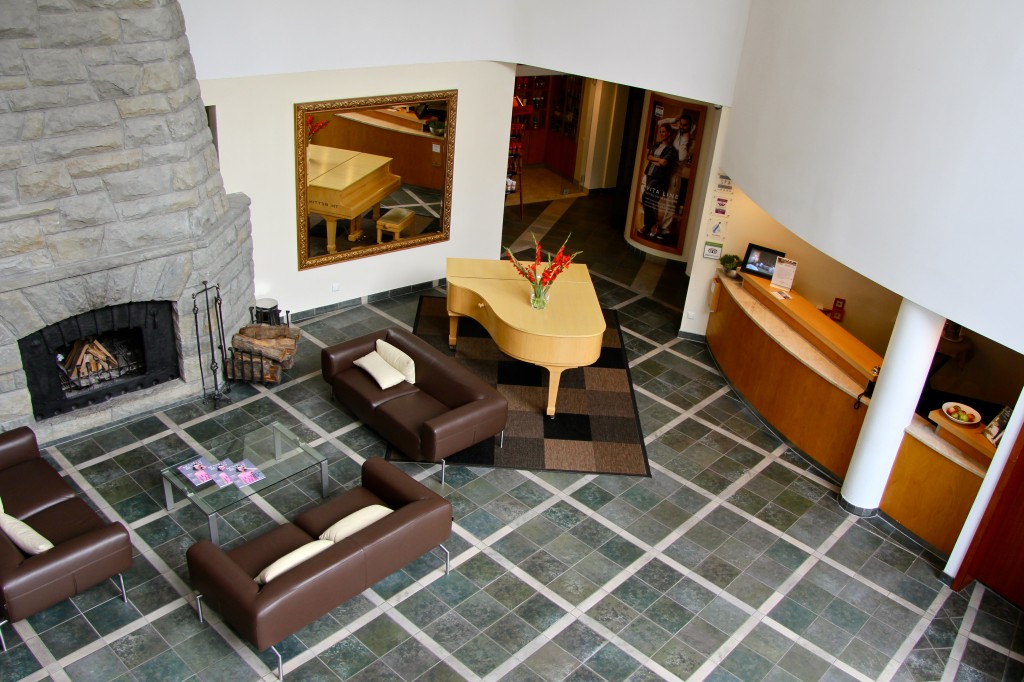 We go to our room – more precisely to a beautiful two-room apartment number 111. Spacious living room with a folded sofa, dining set and TV – what else can we need on a weekend mountain trip? Such a solution is optimal when we come for a longer period of time, especially in winter season, when after snowboarding or skiing we need a room where we can relax and spend some good time in a family atmosphere.
Things that delighted us most were the bed with a super comfortable Hästens mattress, as well as the spacious bathroom with a bathtub and a shower. With the first rays of the sun we could also appreciate the view on Jaworzyna Krynicka spreading from the patio, where we can enjoy the sunlight while lying on a couch or sitting on a comfortable chair.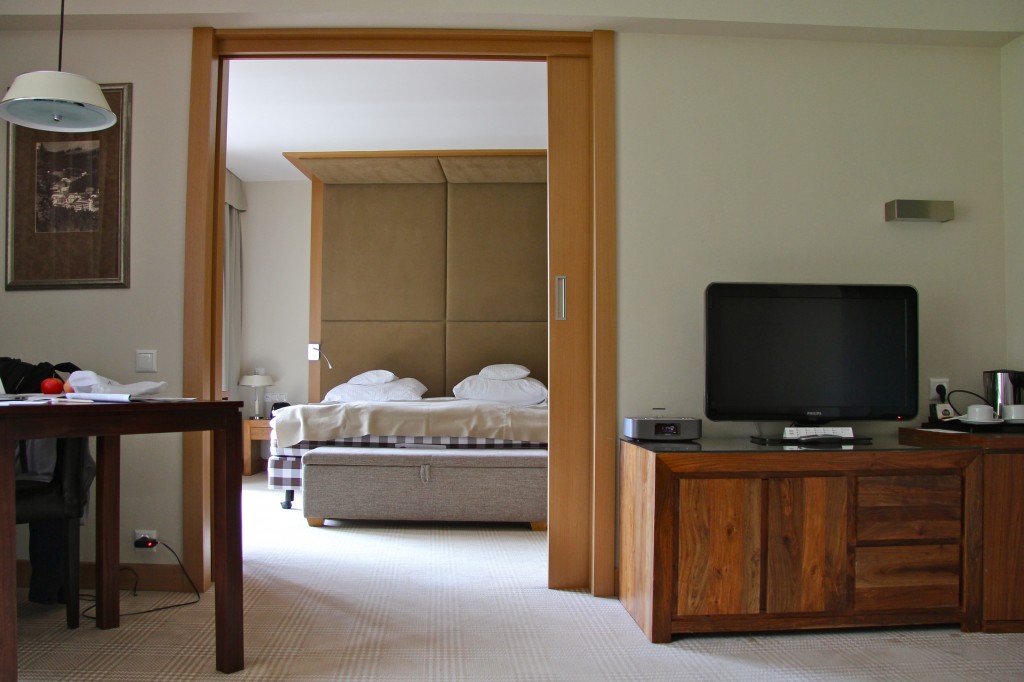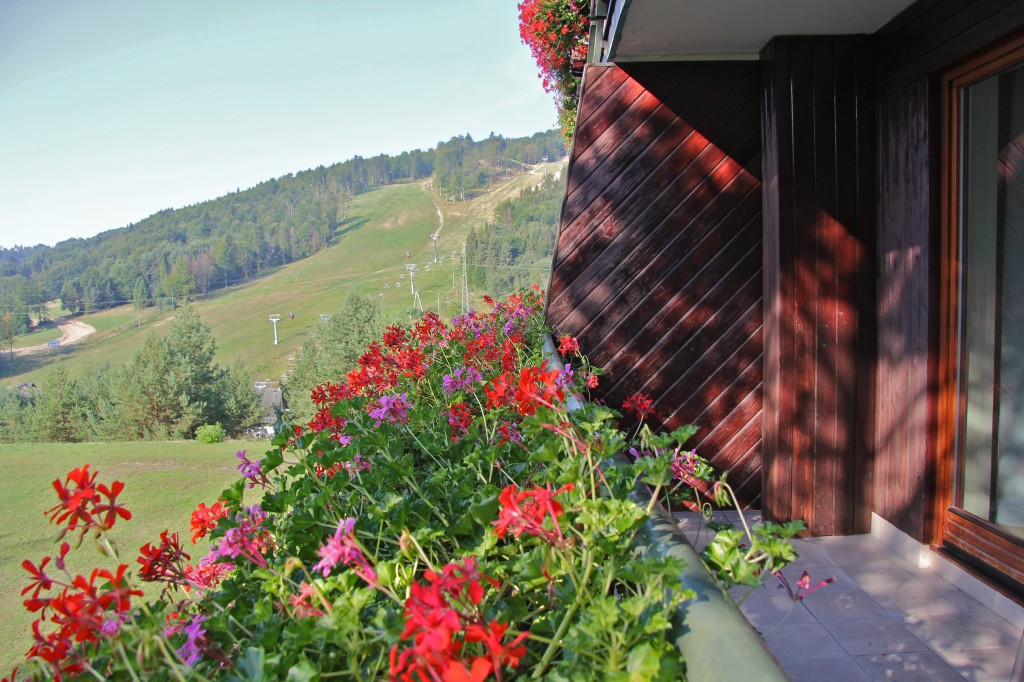 Tired after travelling, we decide to go to the Thai Time restaurant for our first dinner, as we are fans of Thai cuisine. The choice was perfect. I have heard about the highest culinary level of served dishes from my parents, who visited Dr Irena Eris Hotel Spa Krynica Zdrój some time ago, but everything needs to be checked in person.
In Thai Time we found out that we can order a fixed set or choose dishes from the menu within a certain financial limit (we had lunch and dinner in the package) Eventually, on our table there landed aromatic seafood salad in sweet-sour sauce, Tom Kha soup with delicate coconut flavor, pad thai – delicious as usual, and sliced soft duck with litchi and pineapple in sweet coconut sauce. And there was also gilt-head beam, also delicately sweet, served with fresh Thai herbs and vegetables – aromatic and delicious. Not to mention the desserts – applause for the chef, Mr. Janusz Myjak! It is worth mentioning that the restaurant is open only at dinnertime on Fridays and Saturdays – don't miss such a feast! Even though the restaurant is Thai, it also serves sushi.
The following day, when Maciek is already at the swimming pool, I contemplate the location of the hotel – beautiful greenery, singing birds, calm and harmony. Breakfast eaten together shows how many families with children choose this hotel for a holiday destination . There is a special program of activities for kids, such as spending time with an auper in the playroom or a humorous version of Olympics (thanks to that the parents can have a moment for themselves), as well as a special menu for children.
Polish breakfasts are in a league of their own, but the cooks brought out the best in them: hams baked at a low temperature, preserve and jams. The sweetest, peeled raspberry tomatoes and cheese made by the local producers. Baked, aromatic pâtés and cakes. Fans of healthy and light food shouldn't complain as well: they can order brown or gluten-free bread, granola, yoghurts, fresh fruit, or roasted turkey. If the weather is good, we can have our breakfast on the patio and relax to the sound of singing birds.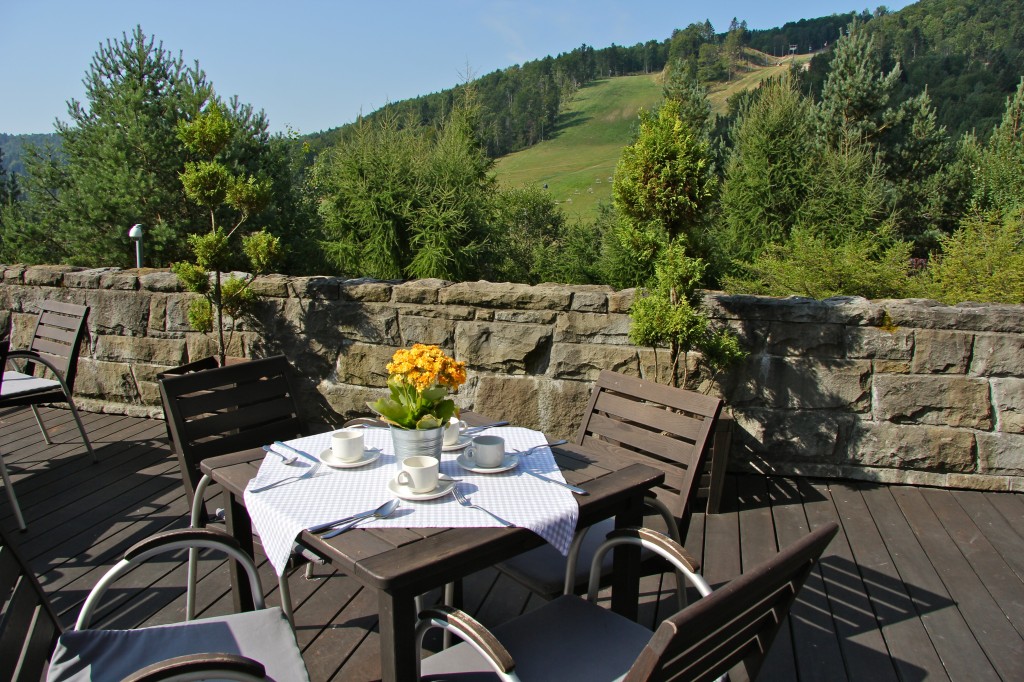 There is a swimming pool with a beautiful mountain view waiting for the guests. For those who would like to have a swim, it is advisable to do so in the morning, before breakfast. For kids, in turn, a special time schedule is arranged, together with the possibility of taking swimming lessons.
The SPA Center offers Finnish, steam and brine saunas. The indoor and outdoor Jacuzzis (the view spreading from the latter is really worth seeing) is an amazing relaxation after working the hole week, mountain climbing in summer or skiing in winter.
In the schedule of activities (which is changed every day) we can also find pilates and yoga classes, as well as stretching or exercises for a flat stomach.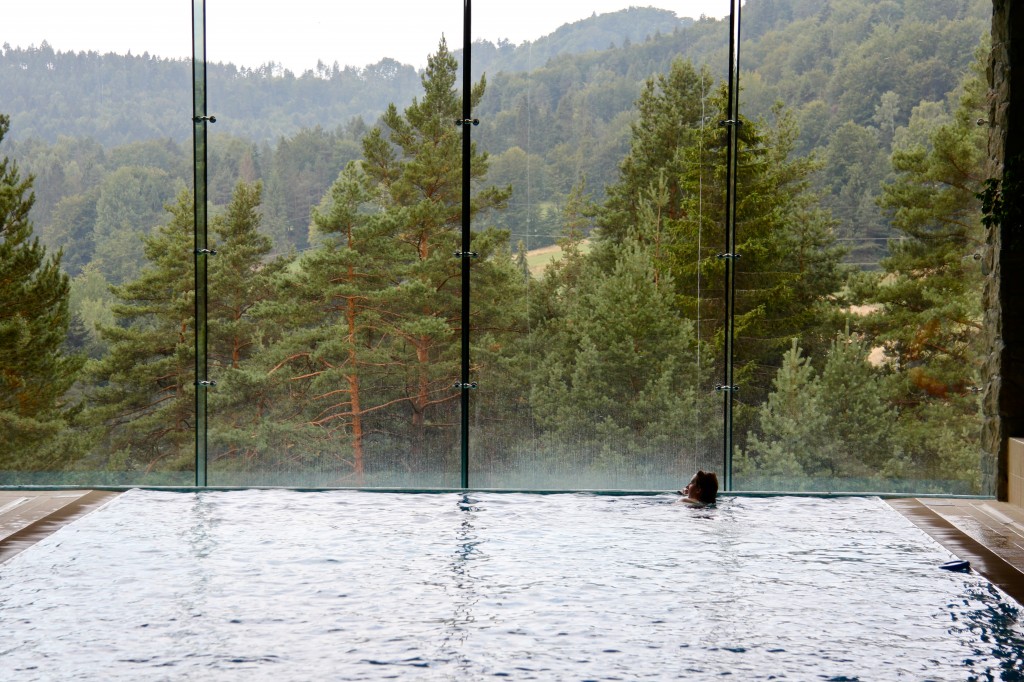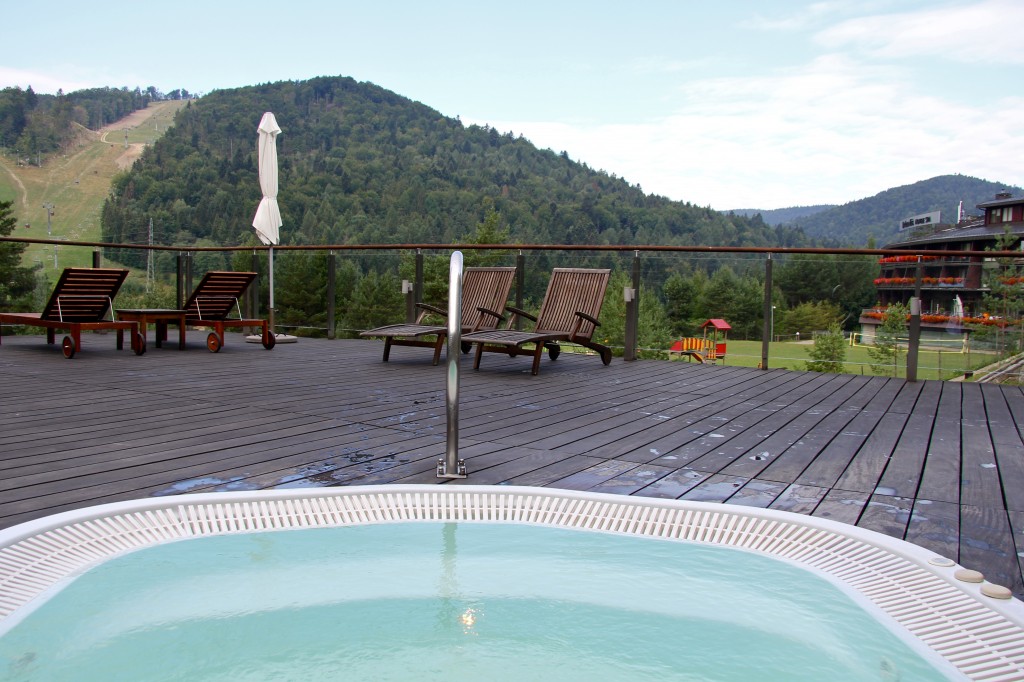 The Cosmetic Institute is a perfect place both for people who want to blissfully relax in the hands of professionals, and for those in need of skincare, rejuvenation or improving their figure.
What can we do between visiting the swimming pool and indulging in the treatment? We can enjoy the peacefulness in Jacuzzi or take the trail to Jaworzyna Krynicka like we did. 45 minutes and we are in a hostel, where mulled wine and the smells of true Polish barbecue await us.
We didn't eat anything, as lunch is served between 1 and 5 pm. in the hotel, and after our previous experiences we couldn't wait to discover another restaurant. We ate lunch and dinner in the Szósty Zmysł restaurant – the menus were different, and people who decided on the food package could choose the dishes from the menu plus one of the two main courses. The menu is the chef's masterpiece – variety of fish, local Polish products, interesting combinations of ingredients. The traditional cuisine of Małopolska, where the chef seeks inspiration, is combined with modern culinary trends.
When it comes to starters, we delighted in a salad with smoked trout and scallops, tuna tartar served on avocado and a salad with roasted salmon, shrimps and mango in yoghurt-coriander sauce. Fish and a high quality beef steak with pepper sauce and delicate mushroom cream worked best as main courses. We were also tempted by lamb shanks on spinach with boletuses or boneless trout from the local fish farm, fried with chanterelles and served with cauliflower puree.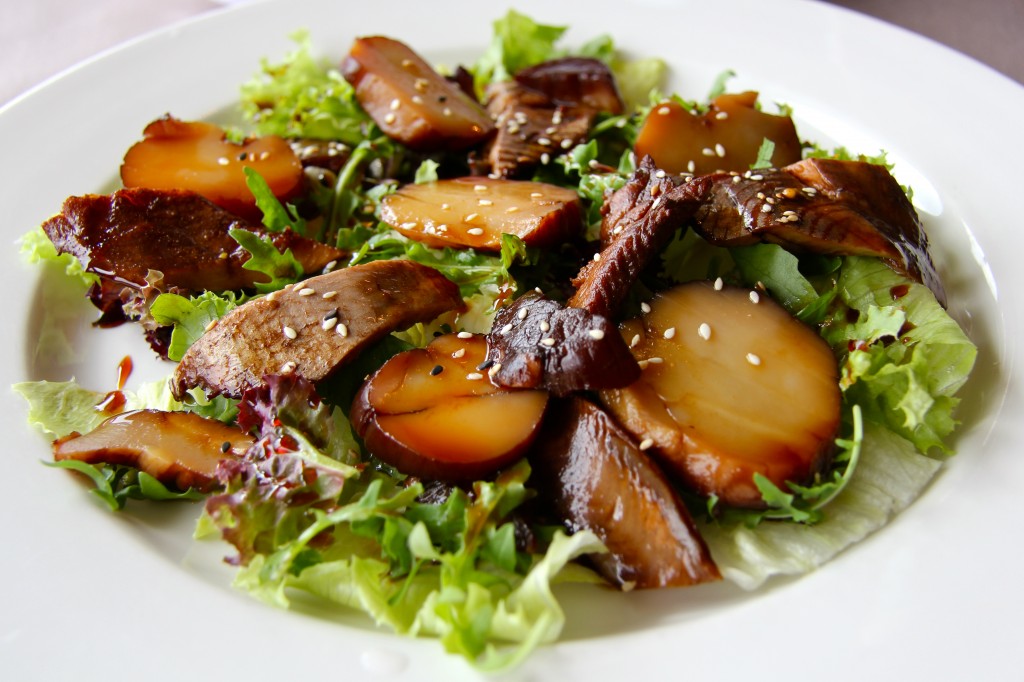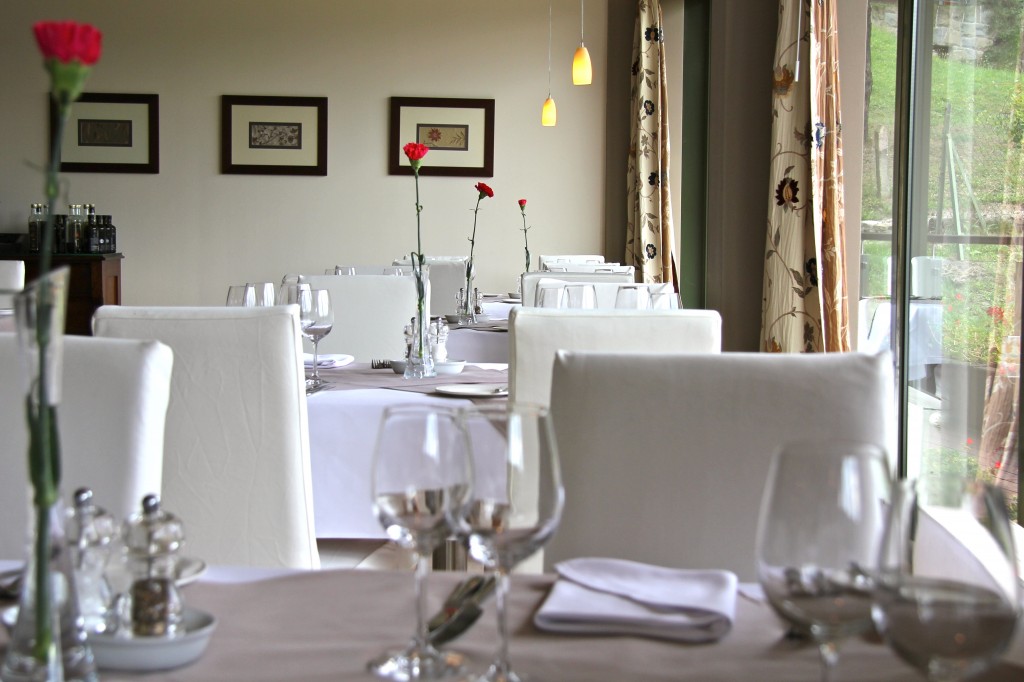 In no time we need to say goodbye – the professional and ever-smiling staff presents us with cookies wrapped in pretty paper with Dr Irena Eris' logo on it. Off we go. We had a marvelous time. On the way back we wonder why wasn't this hotel awarded 5 stars – it would be an appropriate reward for the great team (especially for the chef), but also a bow to the idea of luxury among nature.
What we liked:
– super comfortable bed which, together with the surrounding silence and beautiful nature, guarantees a perfect sleep
– numerous activities for children (English language course and swimming lessons) and adults (pilates, physical exercises, acoustic concert)
– swimming pool with a beautiful view
– numerous attractions for children which ensure the moment of rest for the parents – a babysitter will take care of everything
– the restaurant's patio with tables and deckchairs
– Dr Irena Eris cosmetics in the bathroom
Text and photos: Paulina Grabara
Translation corrected by: Karol Piotrowski