No Comments
Intercontinental Bali Resort/Bali

Balinese architecture, excellent quality of services and freedom of choice; 500 meters access to a splendid sandy beach and 14 hectares of tropical gardens. Intimacy in a variety of sensations.

The first thing that attracts our attention are water channels before entering, and lovely colorful flowers. An opened lobby to the garden delights us architecturally. The focal point is a magnificent sculpture, next to the number of seats. Balinese design notes; however, we did not spend much time here.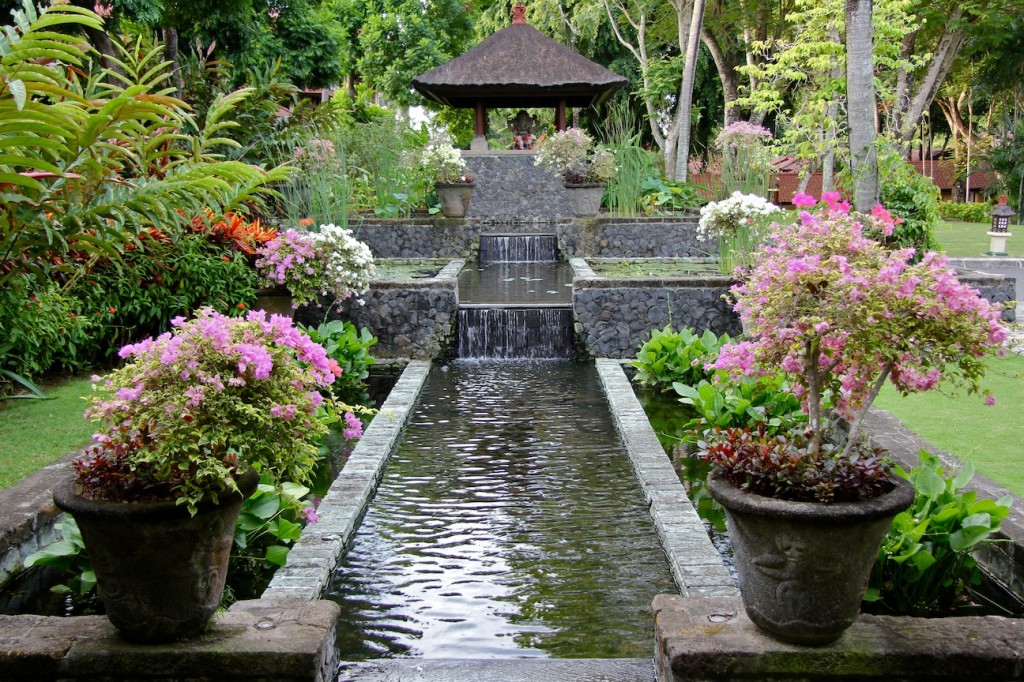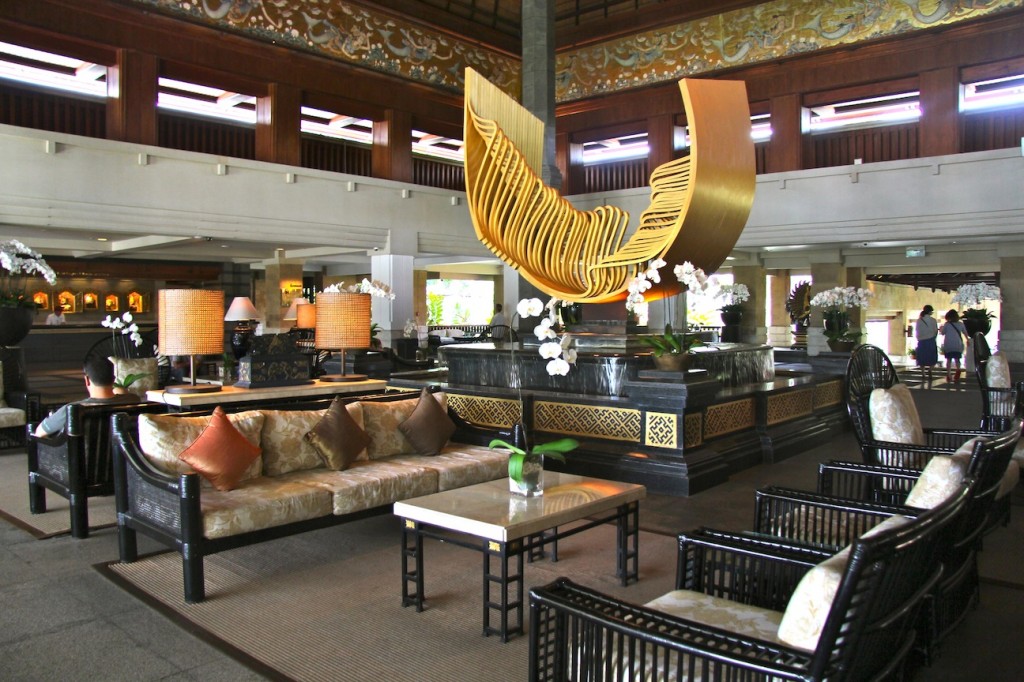 Intercontinental Bali is 14 hectares of land on which the buildings are located in the hotel, 3 restaurants, Sunset Bar, Intercontinental Club room, tennis courts, and spa villas.
To our room reaches a long one side opened corridor. A view on the beautiful garden, water channels, and splendidly designed green areas tell that the details are well-kept, here. The room is large with a balcony overlooking the pool and the sea.
Intercontinental Bali Resort offers variety of accommodation – standard rooms, rooms in the Singaraya wing, and rooms in Intercontinental Club. The last two uses special guarantee privacy: in Singaraya there is a special lounge; in the Club, one may take an advantage of a private pool, reserved beds in the garden, and a separate check in. Although, these are obviously not all benefits.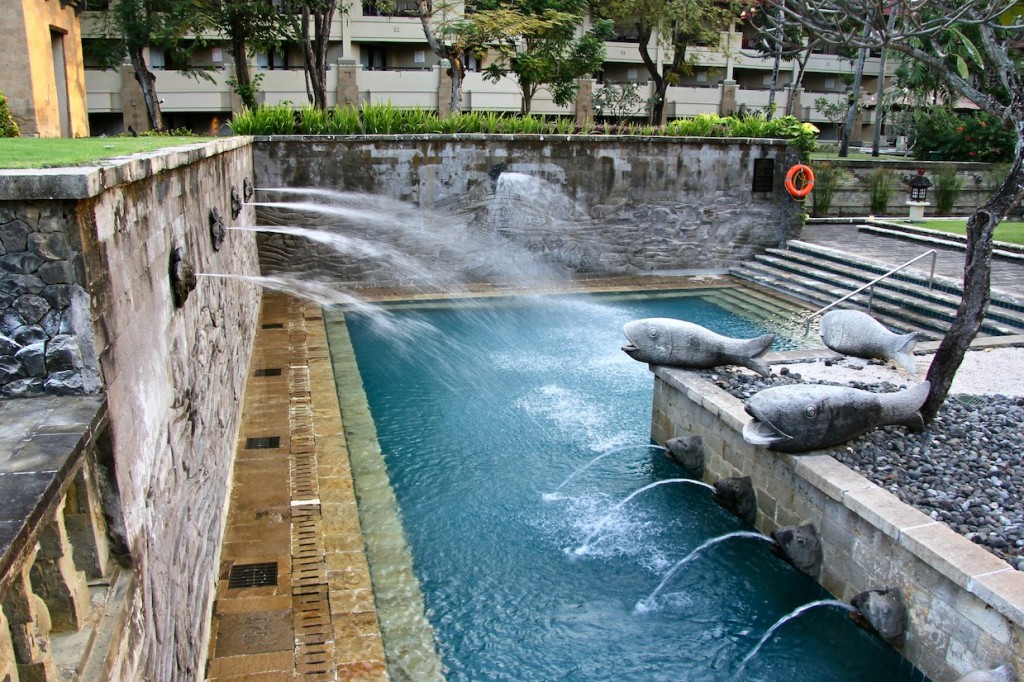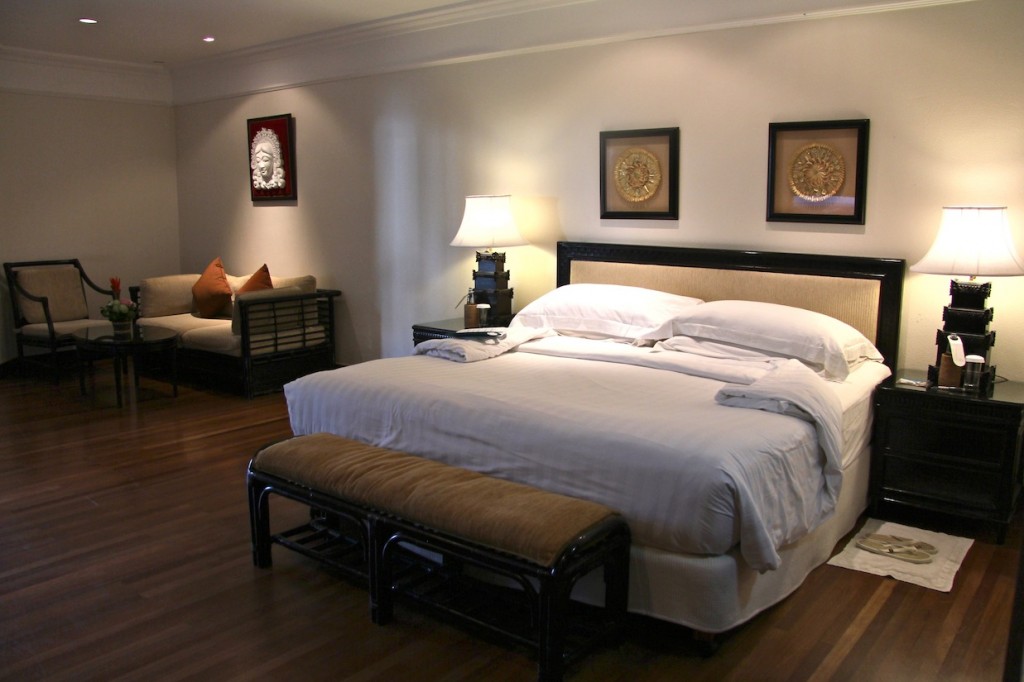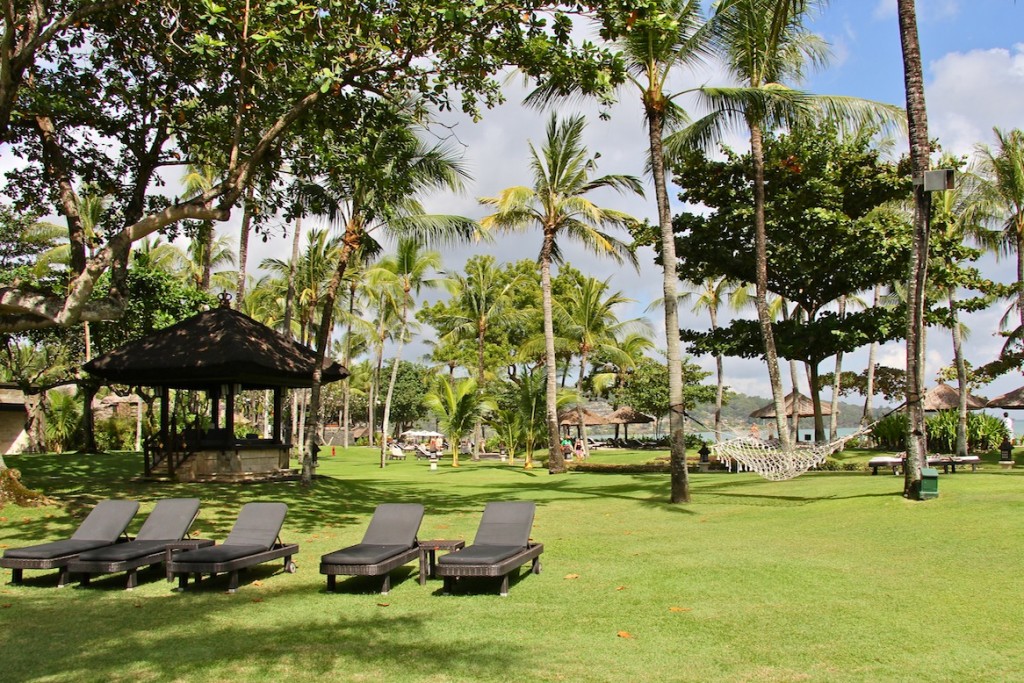 The first day we decide to begin royally – we are going to a Japanese restaurant KO for teppanyiaki.
Our selection turns out to be perfect – we play well, I try one of the best- made pieces of beef I've ever eaten, and guests who are sitting next to us at the bar table (who instead of teppanyiaki decided to sushi) will surely regret their choice.
Teppanyiaki is 4 set menus to choose from, as well as individual dishes that are prepared especially for us by the chef. Culinary Master offers not only culinary delights but also proves to be a master of slicing, shredding – in short, this is a showman that rivets our attention and provides us with a great time.
I decide to Uluwatu Set (maybe because I have a weakness for a remarkable temple located near the beach in Jimbaran).
As a starter I get sashimi tuna from the fish market, a visit the next day. Freshness and quality of tuna will be just sensed in the sashimi – a piece of raw fish of which delicacy and taste are simply excellent. Another dish is chopped vegetables, cooked in butter and olive oil.
The first hunger has been sated, but before us another dish – I get delicate,
melting in one's mouth lobster ..but this is not the lobster that is undeniably the best dish of the evening – an absolute victory falls delicate beef I order a bloody and such (only fried slightly both sides) in brilliant marinade of olive oil and garlic lands on my plate.
A dessert for the closure – for me it is enough, but Maciek does not give up sweets. For me the most charming ending to our culinary feast – THANK YOU that appear on the grill plate.
These are we who thank you for the wonderful experience!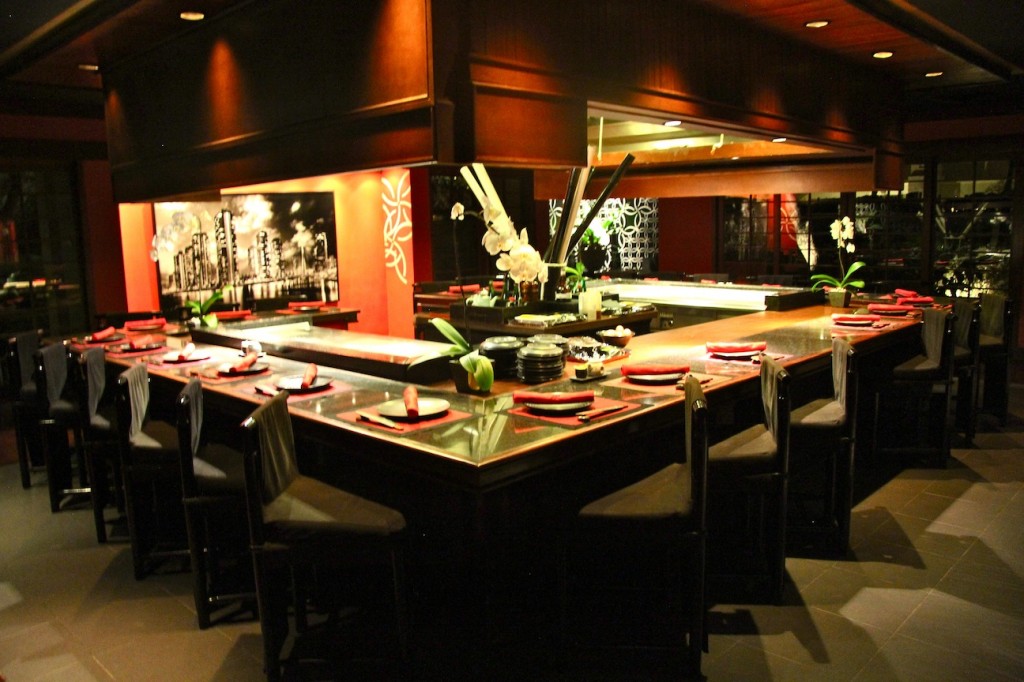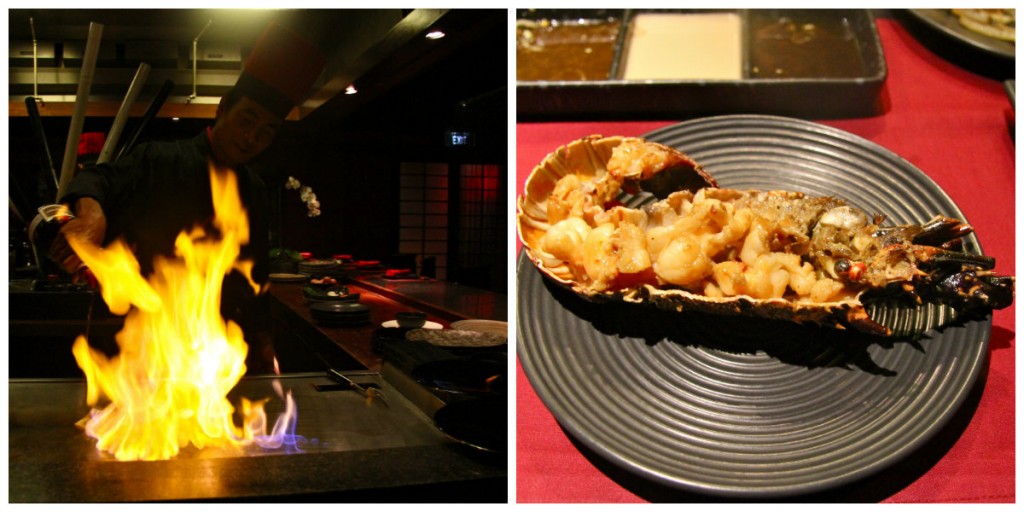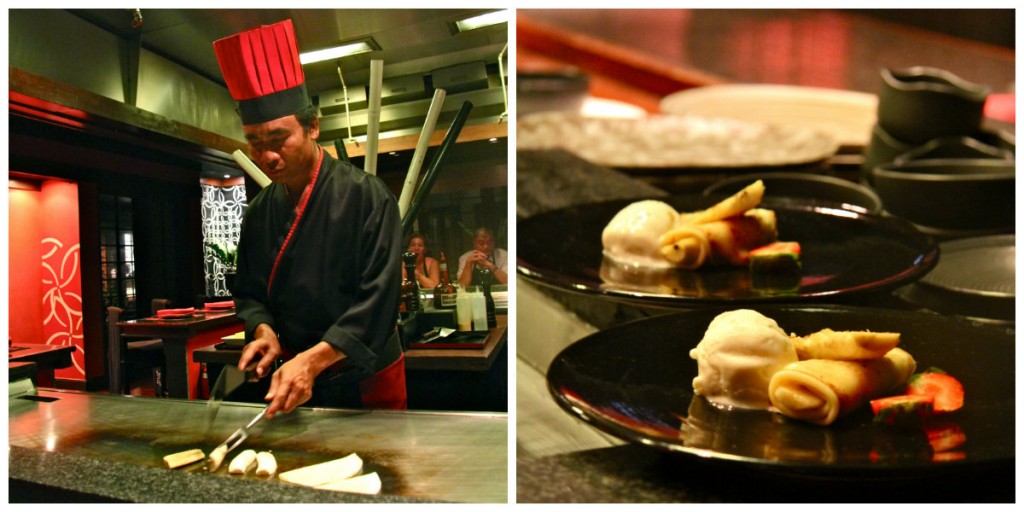 From meal to meal. It's another day, so we are to taste a breakfast that is served in two restaurants – the very first day we decide to visit Taman Gita Terrace. The air- conditioned breakfast restaurant enjoys the richness of choice – smile from the entrance, whenever I see gluten-free bread.
There is also sushi, pancake with maple syrup, and smoked butterfish. We then sit outside and admire the water lake covered with lotus flowers. The breakfast is accompanied with tones of a sort of cymbals, played by gentlemen.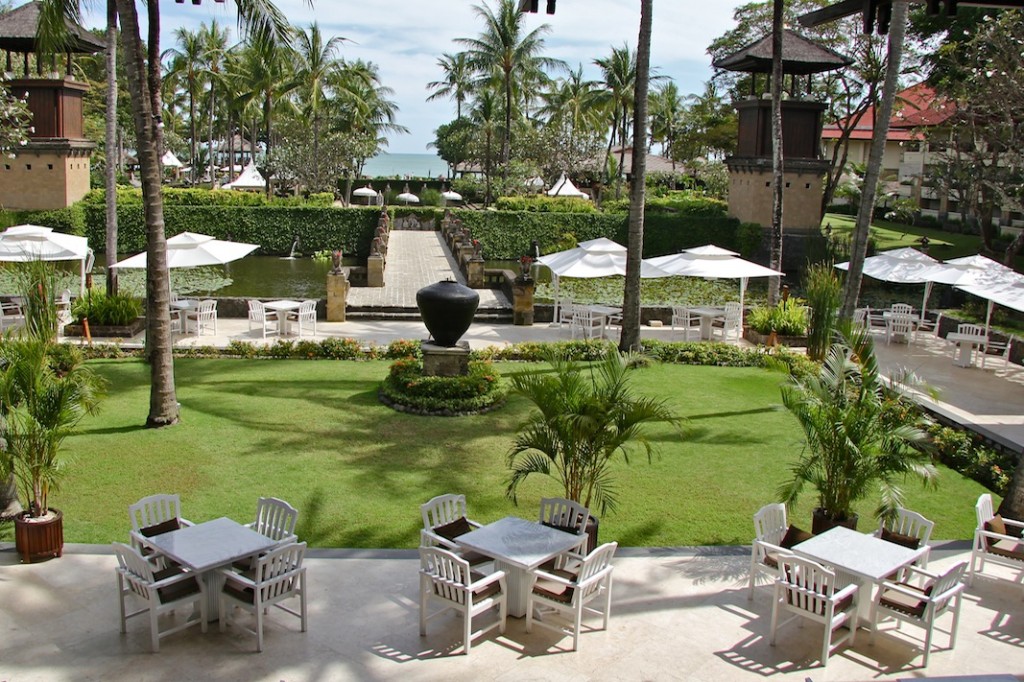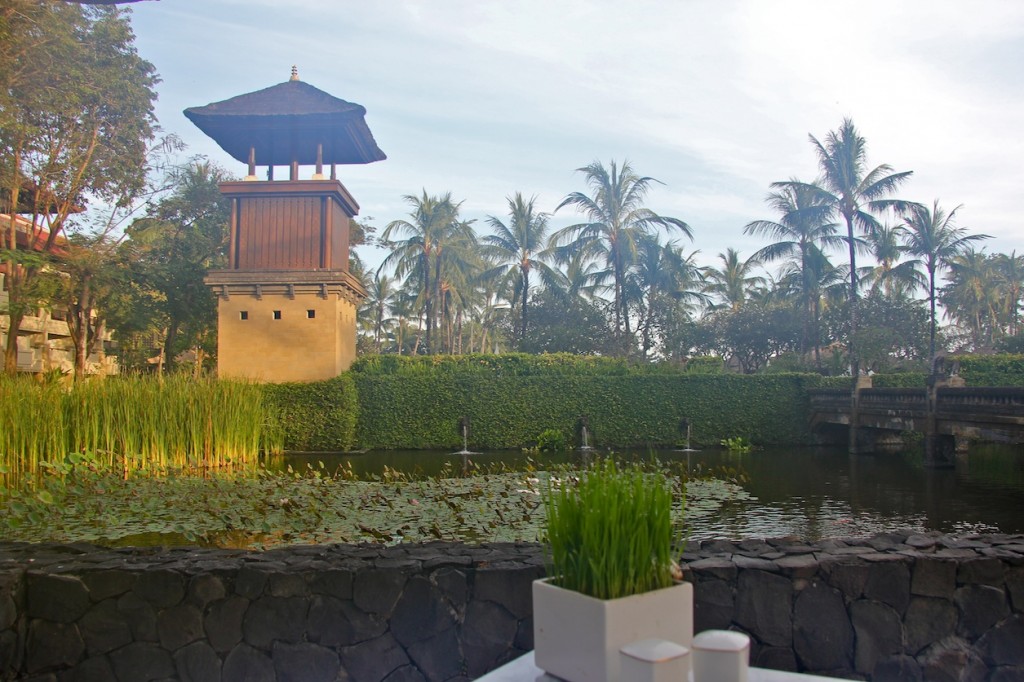 Immediately I mention the other restaurant which serves breakfast – Jimbaran Gardens (restaurant by the pool overlooking the sea). As I eat with eyes a little bit, I want to emphasize a gorgeous exposition of products, as well as a station with freshly squeezed juice.
Noteworthy is also a children's corner where a babysitter takes care, and where breakfast is available especially for them. This ensures occupation for kids and easy for parents. Jimbaran Gardens is also a great choice for lunch – the restaurant serves seafood, light salads and Indonesian appetizers.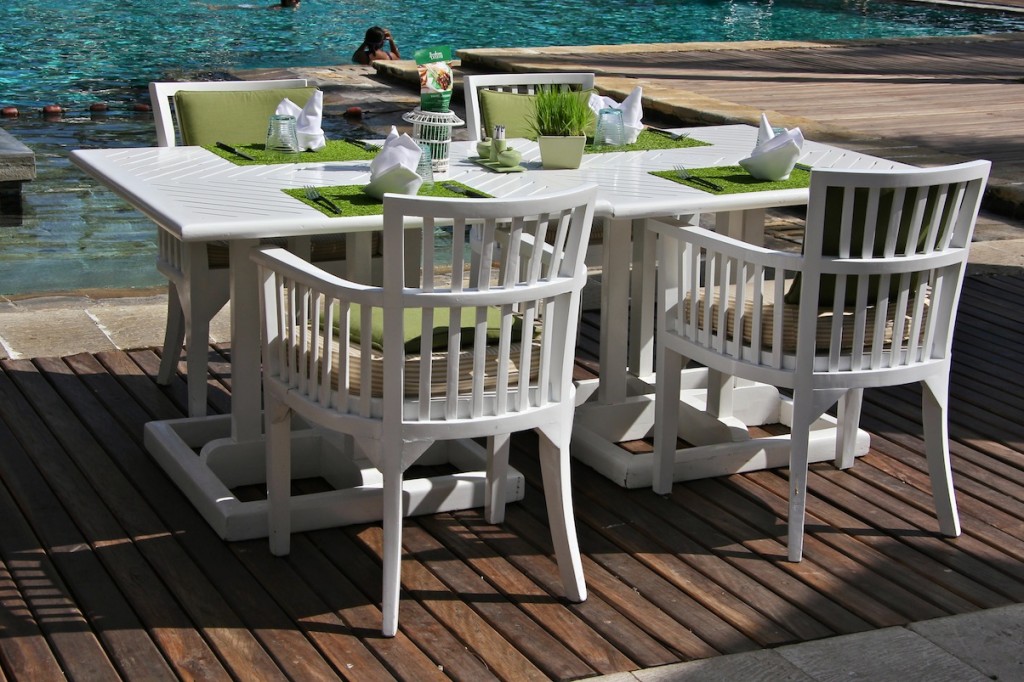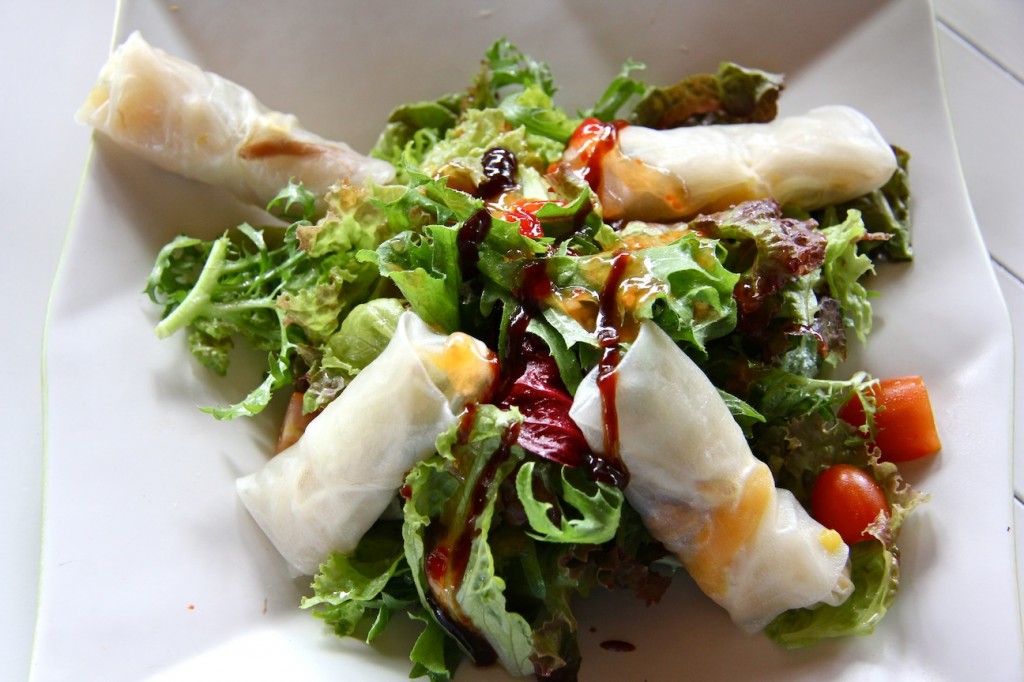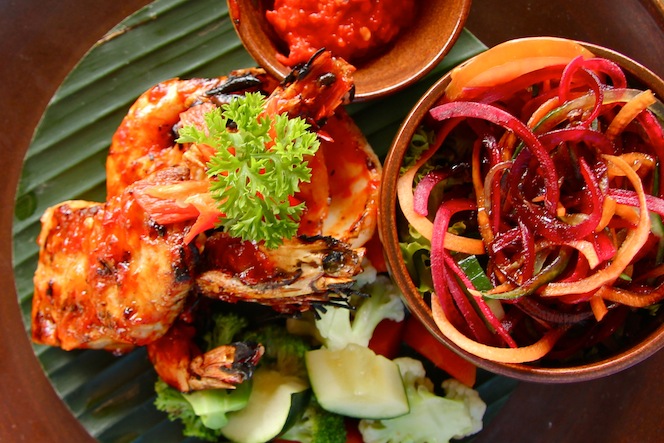 Intercontinental takes care of not only the youngest – promoting relation with the local community and Balinese culture has created a program IN THE KNOW.
Part of the activity is a response to the Resort to the needs of guests – this resulted in yoga classes or cooking classes (classes introduction to yoga are free, other classes and cooking workshops are paid). I am tempted to organized bike tour – two hours during which you can see the local market, a temple, a meeting place for the local community, and in my opinion the most interesting point – the fish market, where supply the best Balinese restaurants of Jimbaran area.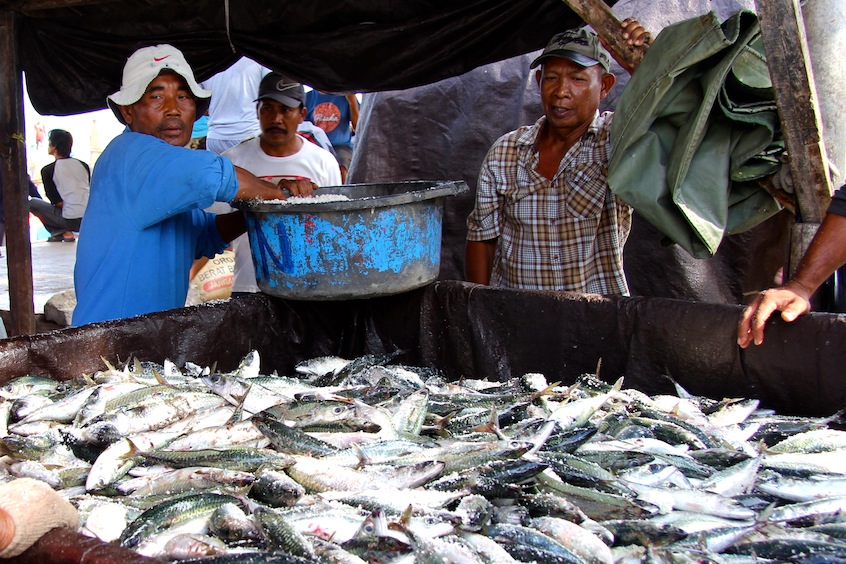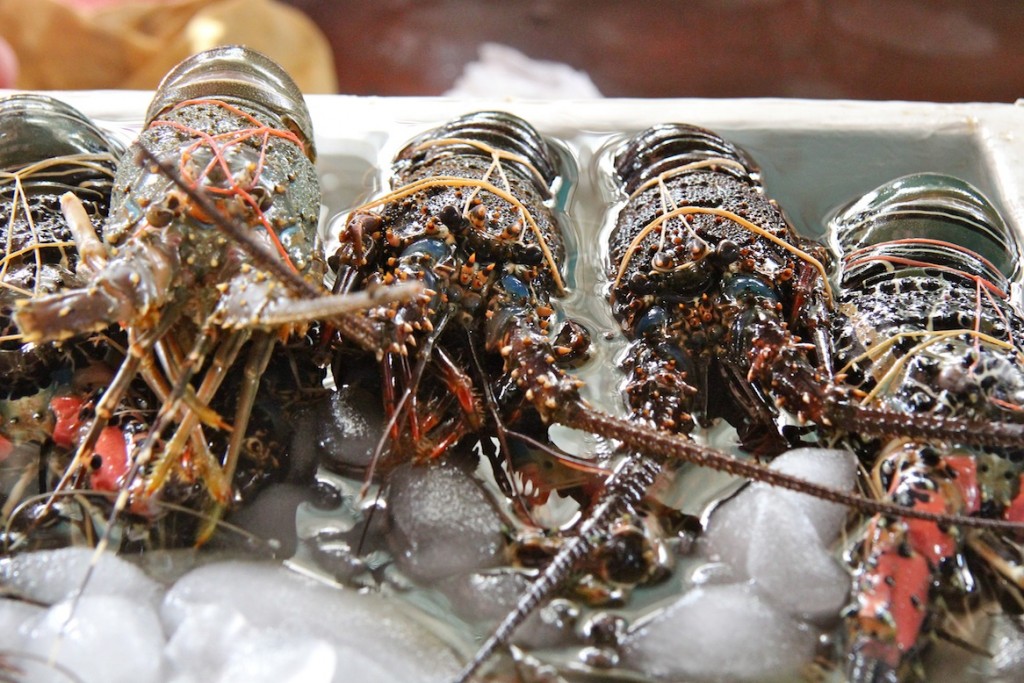 Spending time in the hotel? Active guests can play tennis or take advantage of the offer of aquatic center, managed by Ripcurl – waves seemed perfect to bring the first steps on surfing. Long Beach also promotes jogging.
But Jimbaran and Bali is primarily a sunbath: in total, the hotel has 6 swimming pools, the largest of which is ideal for swimming as well as spending time with family. Rough sea, local surfers, magnificent long beach is both an ideal place for walks and blissful laziness: along the hotel area there are plenty of loungers, as well as cabins with mattresses to lie down and massage beds.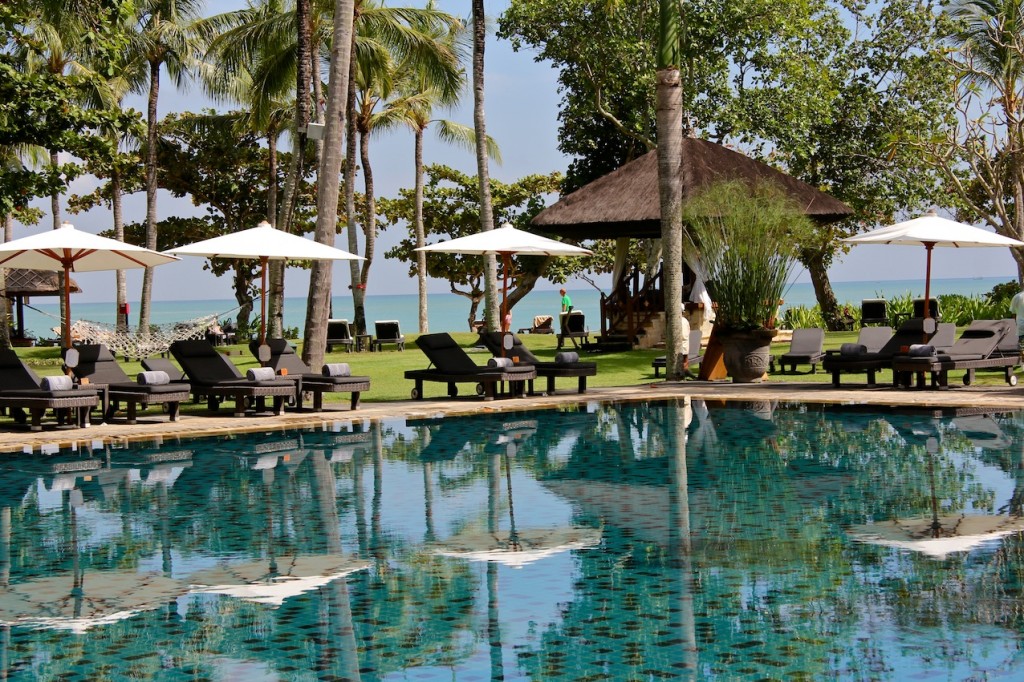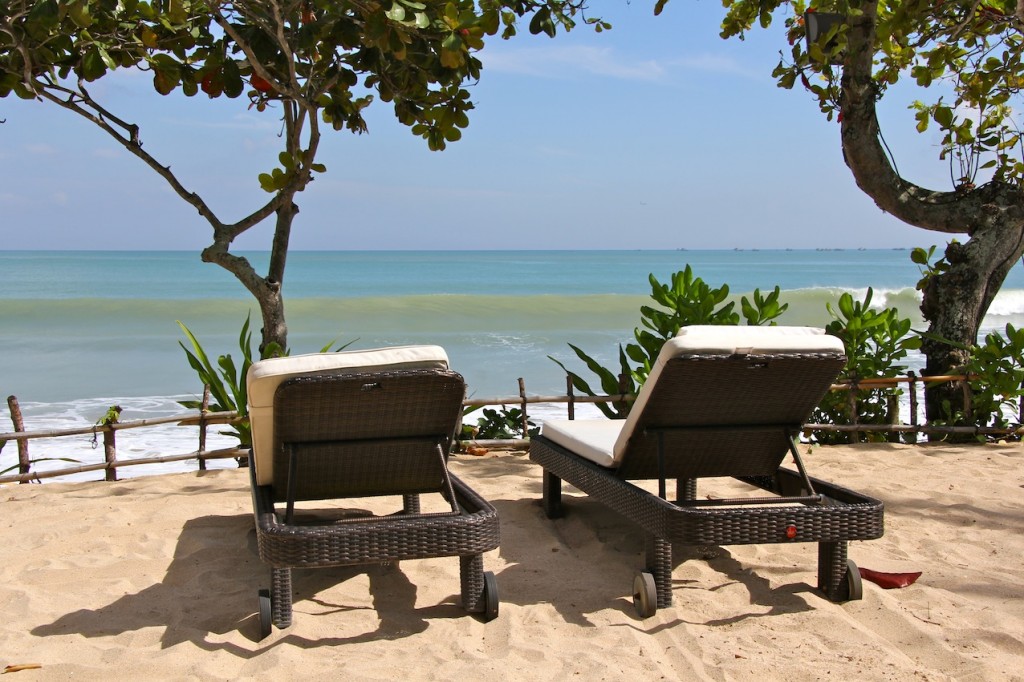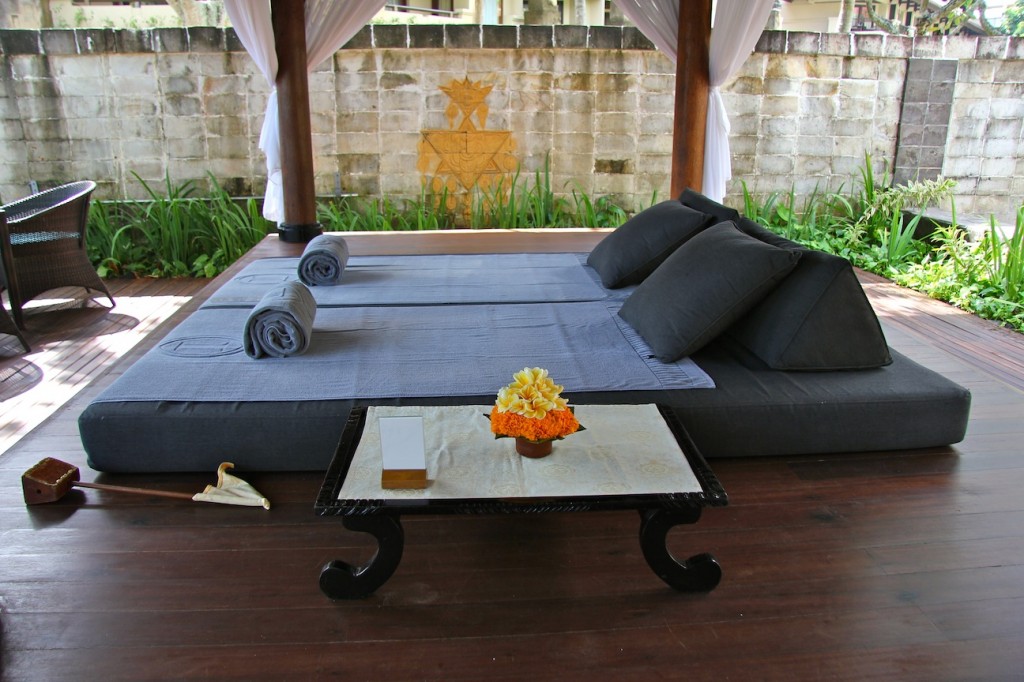 In the afternoon we get to Spa Uluwatu – at the reception I am told that my massage (opting for Balinese) will take place in Villa Retreat Spa, where I am lifted up with buggy. It's actually a pretty convenient way to get around, especially considering the high temperatures and harsh sunlight.
In the villa, there is waiting for me a smiling lady and a form to fill out. Several rooms are situated around the swimming pool, in a small private villa.
Treatment start with washing and foot massage, then I lie down on the bed and start the adventure. My masseuse seems to be able to find any, even the most hidden pain throughout the body. Full body massage includes massage of the head. Afterwards, I feel much more lively – drink ginger tea and come back to the hotel. Time for another pleasure – sunset. Bech Sunset Bar and Grill is a beautifully designed bar on the beach – comfortable seats, highlighted in purple palm trees, chill out music. Tasty cocktail and what is most important – an extraordinary view of the sun and sky, which sparkle with shades of red, orange and purple. Jimbaran Beach is famous for its view, hiding behind the horizon of the sun – against this background you can also see going as low landing airplanes.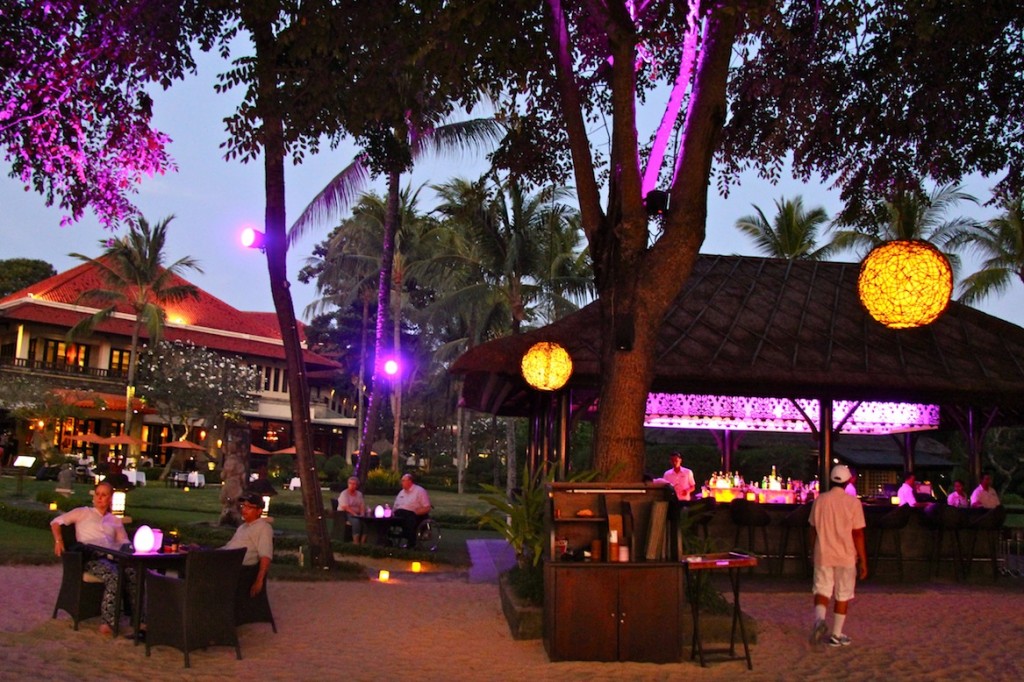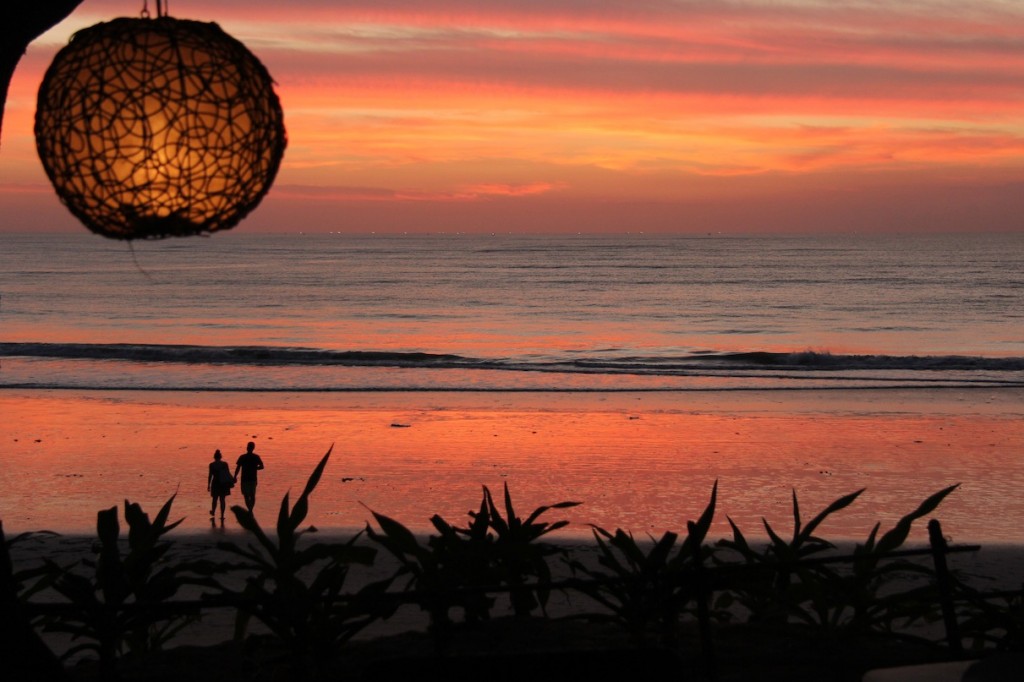 What did we like the most:
perfectly working Internet that on Bali and Gili appeared to be a challenge
beautiful grounds and planning of green: a lot of water; water channels, water cascades and ponds, bridges and waterfalls
great selection and great quality food – from rich breakfast proposal , the lunches, tapas and gourmet Italian and Japanese restaurant
private spaces depending on the needs and the type of accommodation for you to choose
long private beach with sun beds separated from the public beach of Jimbaran
planet trekkers so the world of youngest – the space under the guidance of tutors, we can leave our chit in a mini resort
plenty solutions overthought; for example, the couches on the tables were flag
temple near the old tree, where sacrifices
Translation: Anna Zuzanna Witek/ WitekArt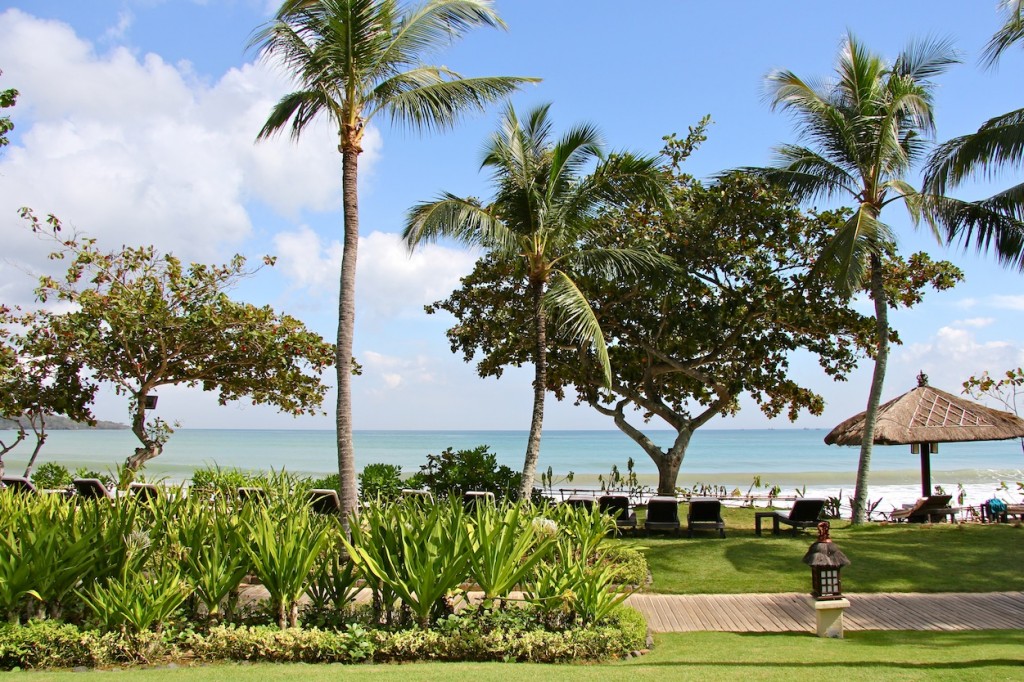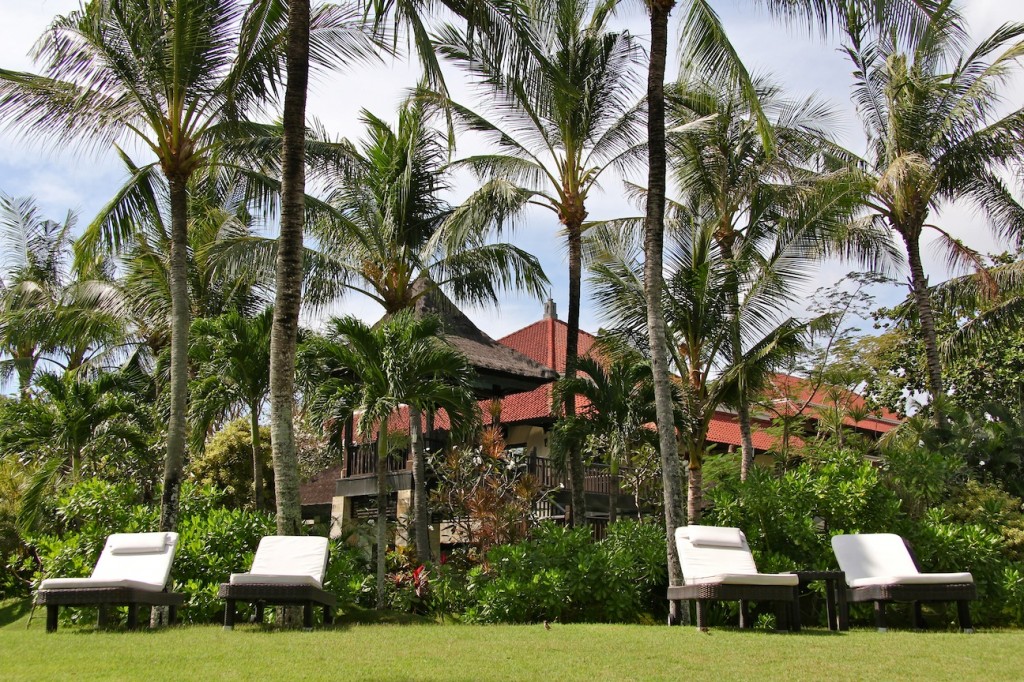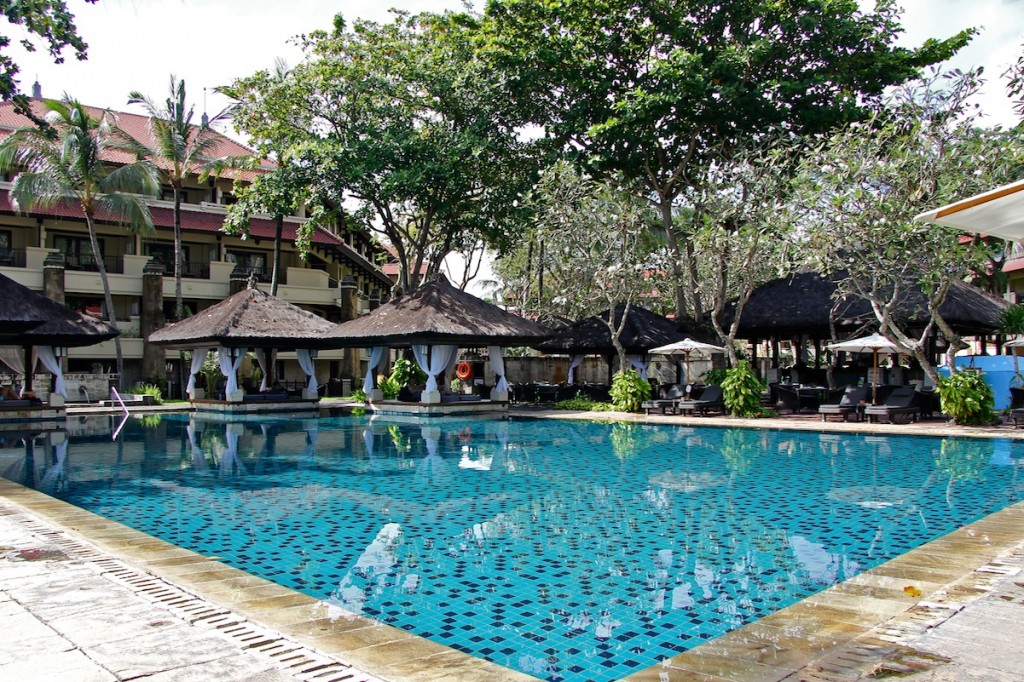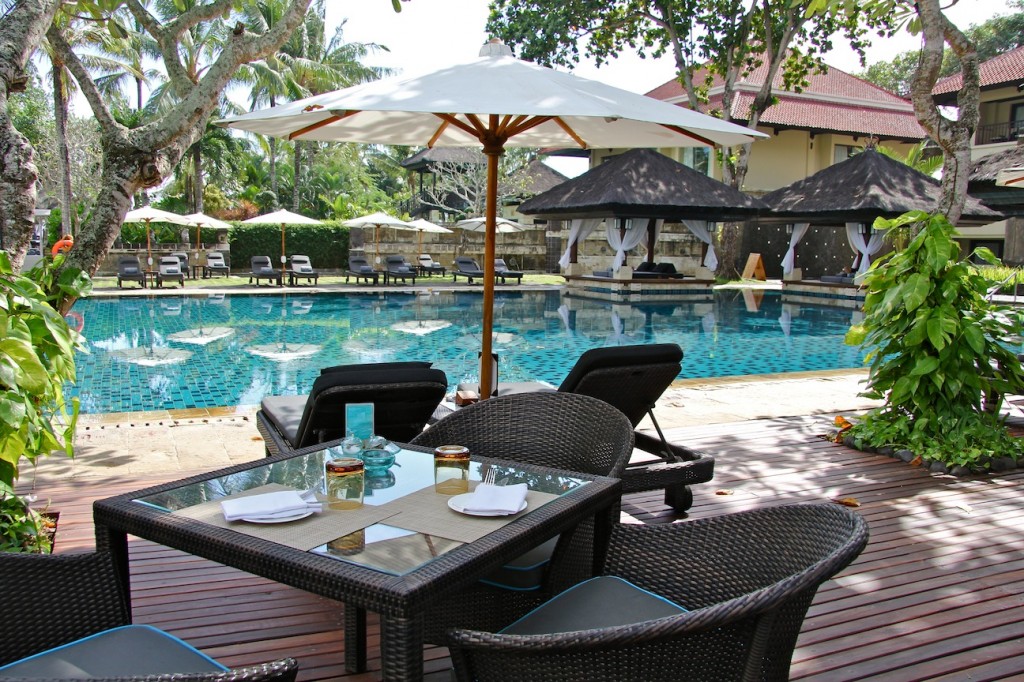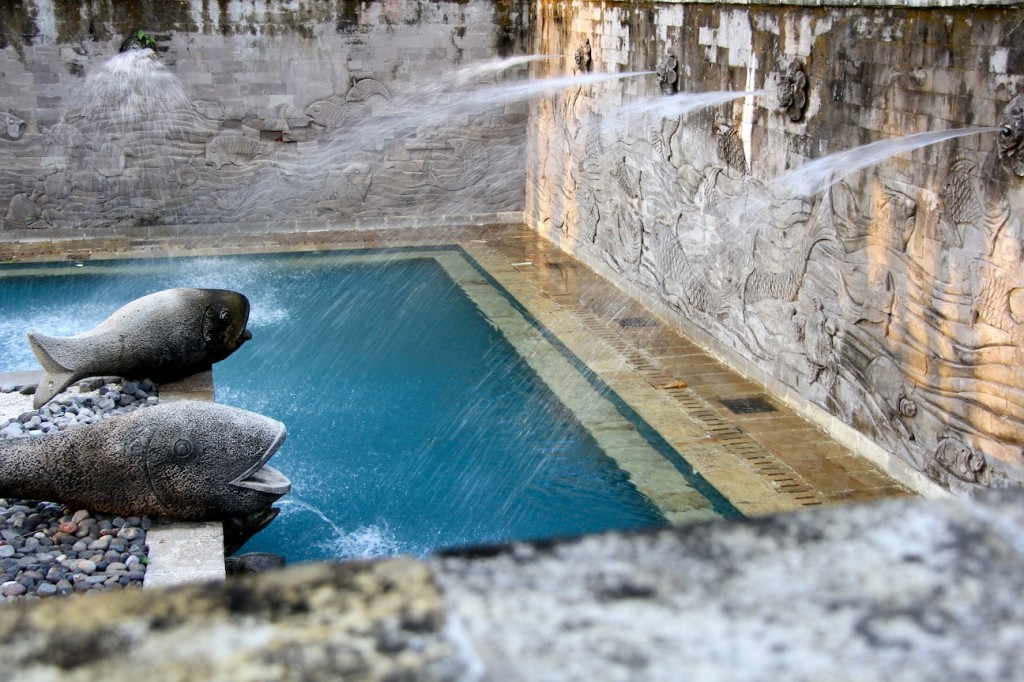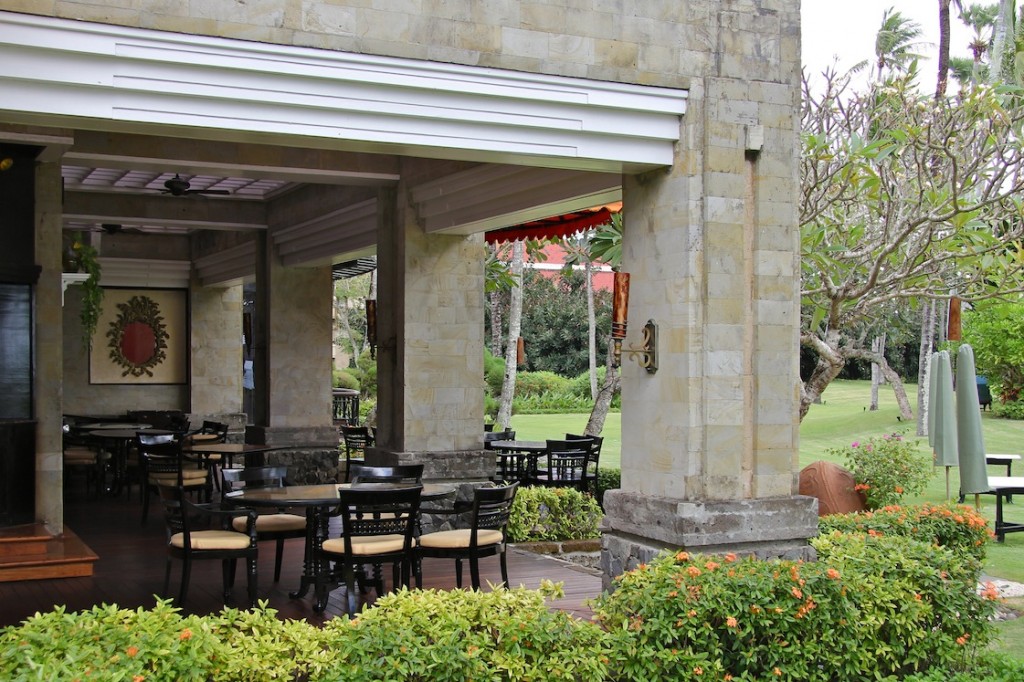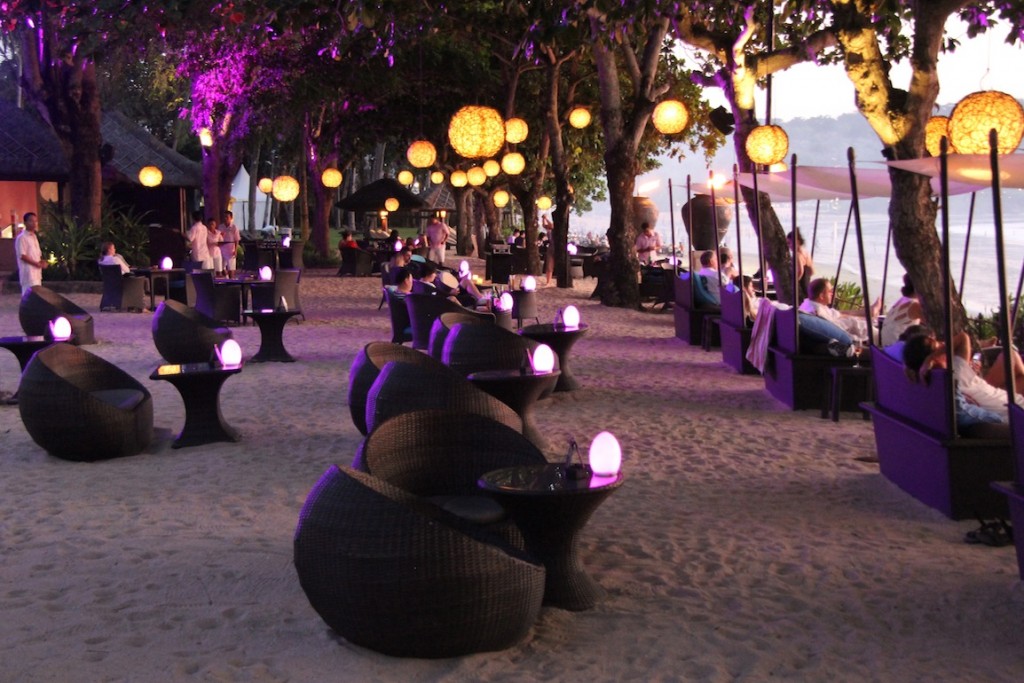 Save