No Comments
INTOcities: Skiathos Town/SKIATHOS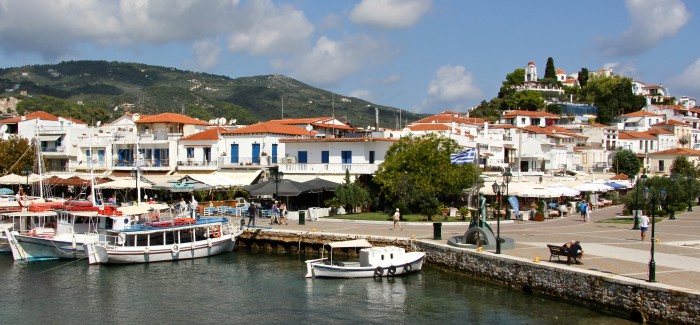 Skiathos Town is the quintessence of holidays in Greece. White houses with red rooftops and blue shutters, a church upon a hill… and there you are, sipping your drink in the evening while yachts float on the sea.
We first reach the little island of Bourtzi. We can see a small church and a lovely café, which is a great place to go if you want to have a coffee, lunch or late drink. The town's port makes a striking impression with its little boats, broad promenade among charming Greek houses, exquisite family restaurants and main street filled with various shops and cafés.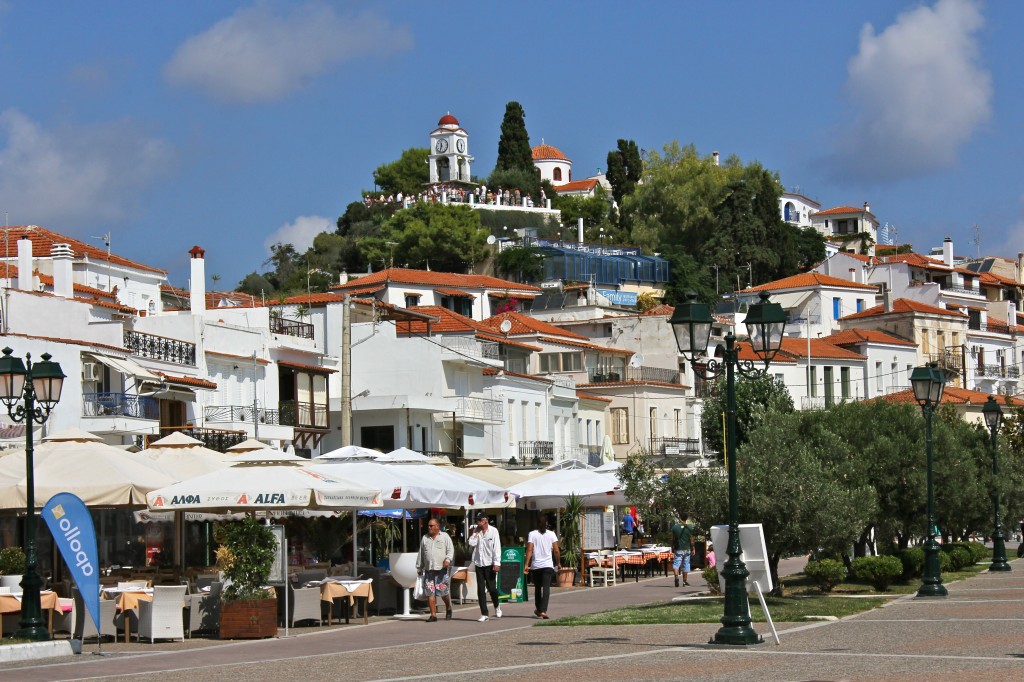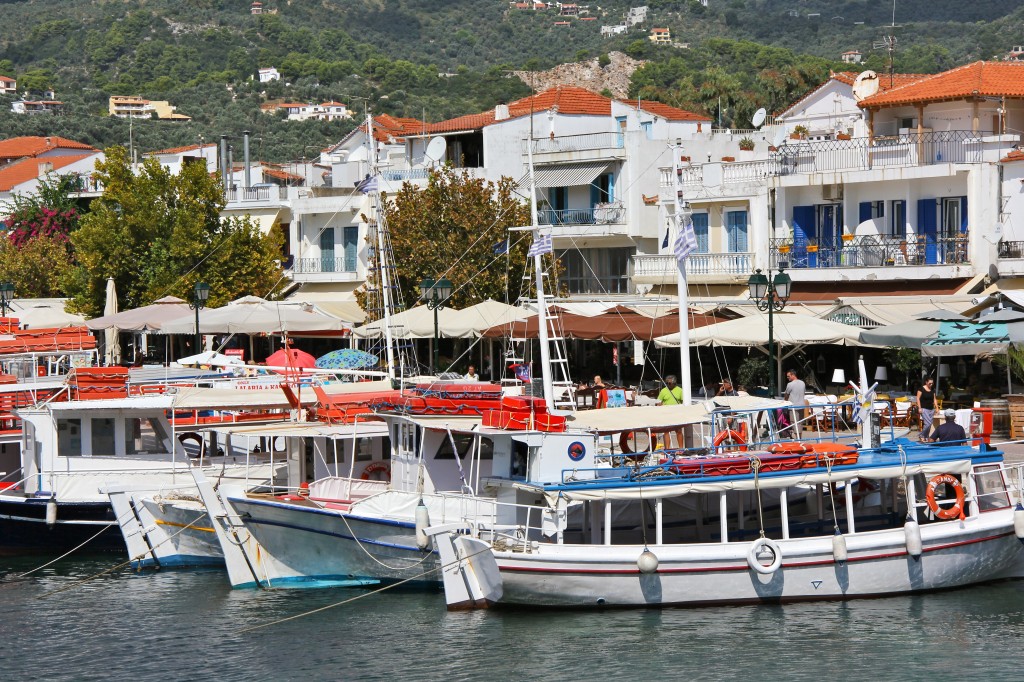 WHAT TO SEE:
Bourtzi
The island is the town's showcase. It has an outdoor theatre where numerous plays are performed. Bourtzi is also a perfect place for strolling – the picturesque port and lovely houses of Skhiatos Town make a mind blowing impression. At the edge of the island there is a café overlooking turquoise (sapphire at times) sea and yachts drifting on the water.
Papadiamanti Str.
This popular street excluded from public traffic is ripe with shops (some of them selling real works of art, i.e. painted porcelain plates), restaurants (with pizza, hummus, as well as traditional Greek food) and bars.
Old Port
Little boats moor alongside grand yachts. Here is where the one-day boat trips start (we recommend sailing to Skiathos' neighbour – Skopelos). Along the promenade there stretch countless cafés and restaurants.
New Port
It's the usual mooring place for luxurious yachts. The New Port vicinity is famous for its plentiful taverns and clubs.
WHERE TO HAVE…
… coffee, prosecco, lunch and late drink
The café on Bourtzi is located upon a hill, so the view can really take your breath away. The tables are surrounded by conifers, glass lanterns and comfortable sofas. The staff is friendly and helpful, and the music pleasant.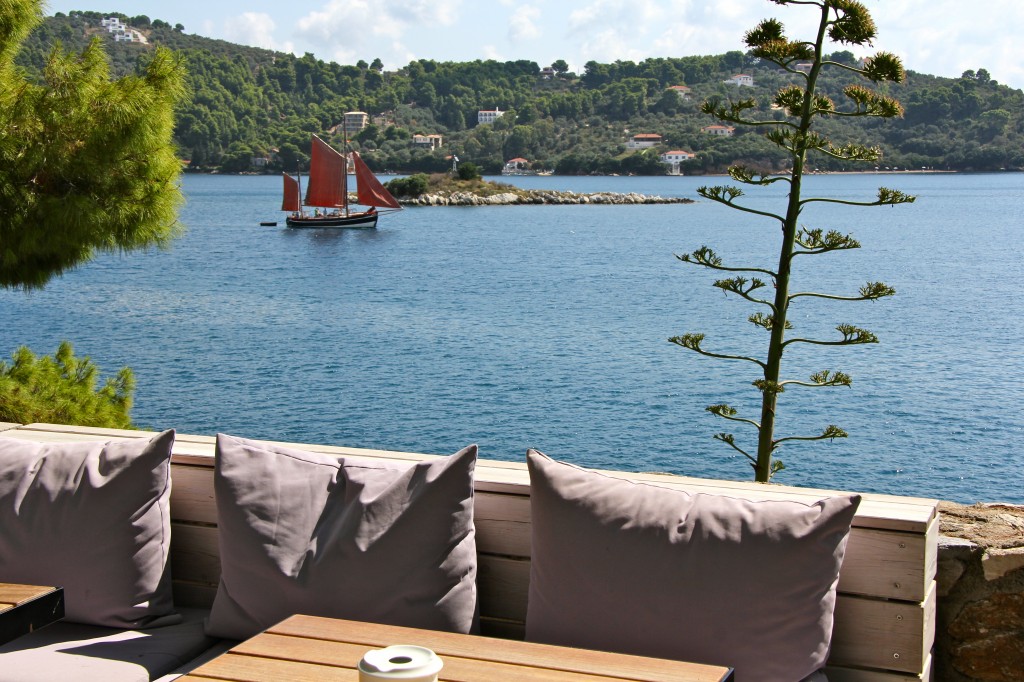 … coffee and sweets
We can find Ariston café in the Old Port. It's a perfect place to observe boats or people while enjoying iced coffee with milk and ice cream or sweets baked on the spot. The place also offers
a choice of lunches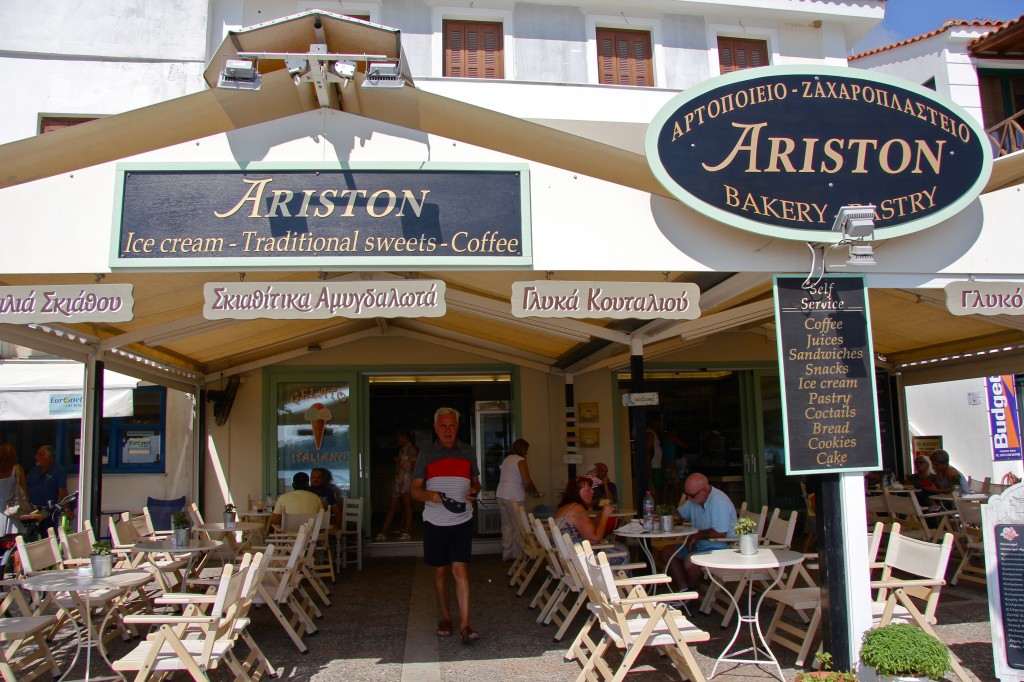 … best Greek food
The family-run Amfiliki Tavern is situated on a hill overlooking vast sandy beaches, blue sea and boat sails. More importantly, however, the food here is excellent: octopus carpaccio, fresh fish, home-grown vegetables. First we ate lunch, and the next day we came back for supper. It's crucial to remember that getting a table at the terrace would be difficult without previous reservation.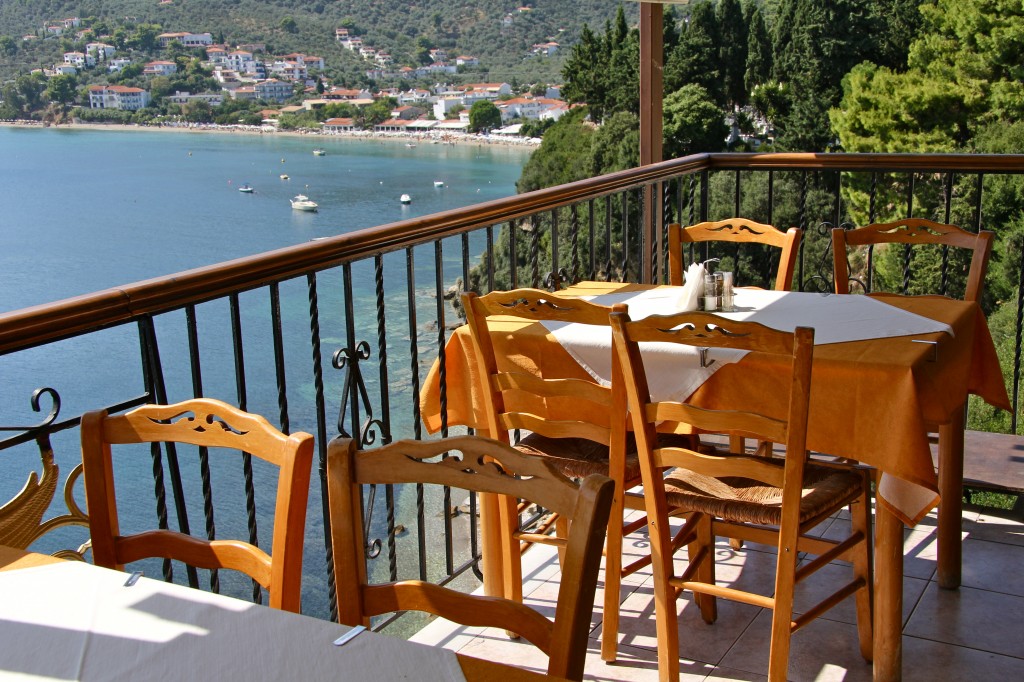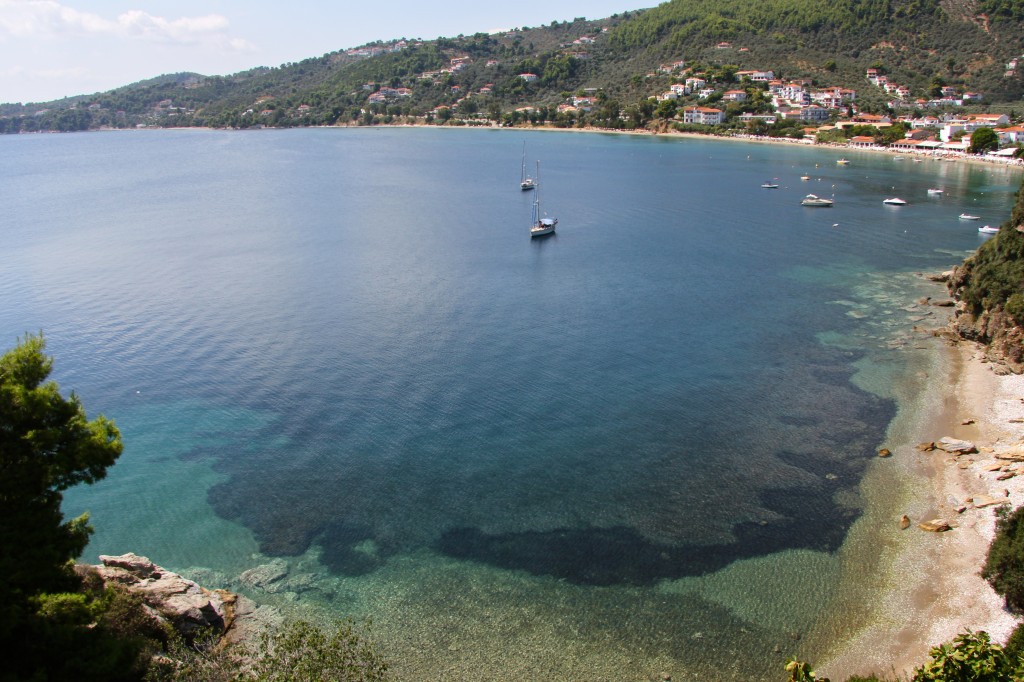 What we liked:
– picturesque, crowd-free little streets perfect for a romantic stroll
– café Bourtzi with its unearthly view on the town and the sea
– unbelievable food at Amfiliki Tavern – a real feast in reasonable prices!
– evening stroll along Papadiamanti street: the crowds are acceptable, while the well-lit, busy street is the essence of joyful Greek life
See also:
INTOplaces: Koukounaries beach/Skiathos
Text and photos: Paulina Grabara
Translation: Karol Piotrowski