March 17, 2018 | Paulina Grabara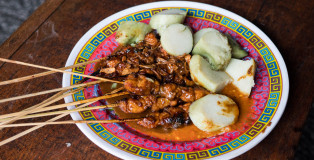 His videos about street food in Dubai, Bangkok or Indonesia have been watched by a few milion people each, more than 1,7 milion subscribers with his biggest youtube channel Migrationology. Mark agreed to tell us about this vlog strategy, favourite food and travelling the world with his family.
January 19, 2016 | Paulina Grabara
When in December 2014 we approached the Funzi Keys we knew it would be the experience of a lifetime.  It was a real piece of heaven. We are more than happy to introduce you our Stylish Hotel 2015 and the amazing family who stands behind the project.