No Comments
MARK WIENS – street food youtube guru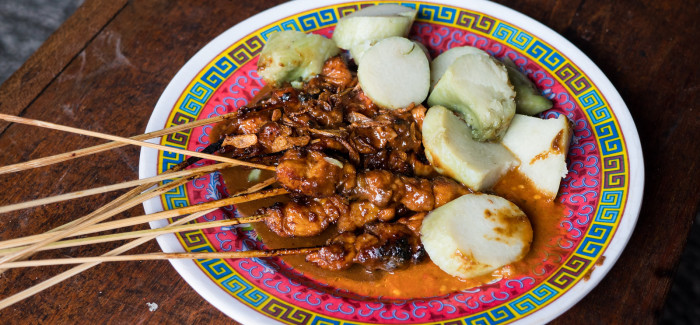 His videos about street food in Dubai, Bangkok or Indonesia have been watched by a few milion people each, more than 1,7 milion subscribers with his biggest youtube channel Migrationology. Mark agreed to tell us about this vlog strategy, favourite food and travelling the world with his family.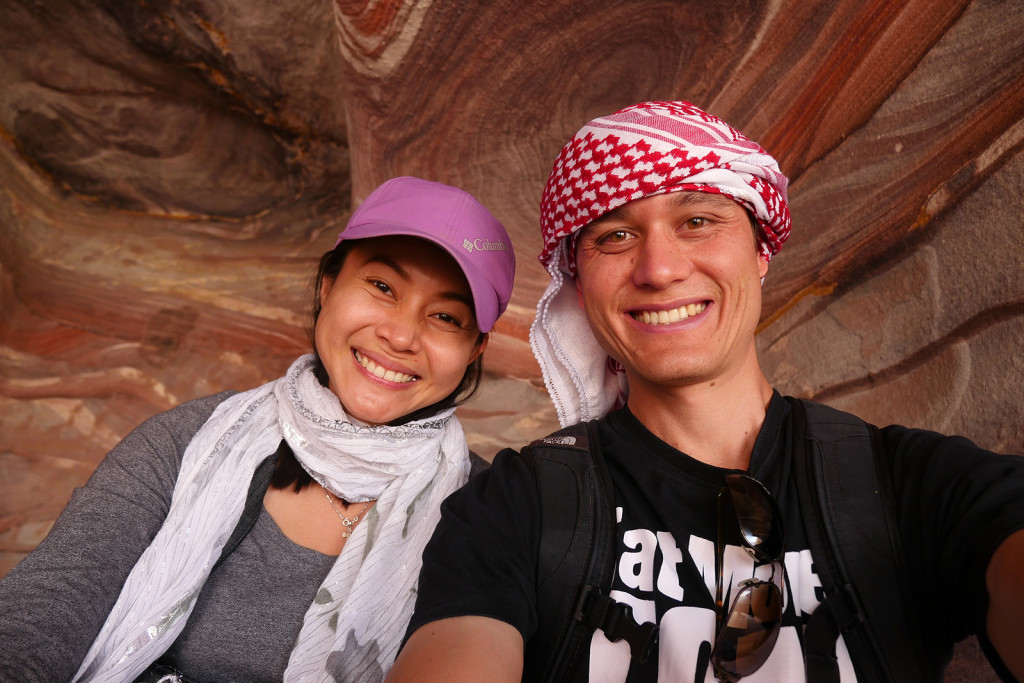 Born in 1986 roku in US, he lives in Bangkok together with his wife and son. Half Chinese, he was raised in France, Kongo and Kenya. His mother comes from Hawai (where he made cool videos lately). He studied in US and did the exchange student program in Ecuador. After his studies he decided to travel for food, starting in South America.
Migrationology.com was born as a blog in the beginning of 2009 roku. In the same year Mark also bought one way ticket to Bangkok to travel around South East Asia for the next 6 months.
He doesn't like to stay in one place too long, travel is a part of his work but also a lifestyle. His biggest youtube channel Migrationology with Mark Wiens has more than 1,7 mln subscriptions, and his video are watched by several hundred thousand people a day. He produces, writes, cooperates with country and city tourism and promotion offices (one of his most viewed videos is The Ultimate DUBAI FOOD TOUR – Street Food and Emirati Cuisine in Dubai, UAE!, which was made after Mark received the invitation from the City of Dubai (more than 6 million views in 5 months).
In times, when we come back to our roots, when simplicity and passion are appreciated, street food can be a main reason of our travel wherever we go around the world. Street food stalls has been also recognised by the Michelin Guide – food vendors from Singapore and later Bangkok become first to win Michelin star.
Mark is street food expert. I came across his videos thanks to my husband. Before our 3 weeks family holidays in Thailand we watched a lot of youtube videos (mostly about food). When I started to watch Mark I couldn't stop but it was not a problem – Mark has more than 800 videos. Thanks to him we decided to go on our first food trip to Ayutthaya – the amazing city close to Bangkok I visited a few years ago. Now the plan was to eat giant river shrimps – which according to Mark might be among the best tasting single ingredient things to eat in the world.
I find Mark's blog and Bangkok guide (migrationology.com/travel-guides/), i sign up for his newsletter, and I get the automated personalized email "Hey paulina grabara król, It's Mark Wiens here, thank you for signing up! … if you have any questions about Thai food, just click reply to this message. I'm look forward to hearing from you". In the same time I have some concerns Thai food for our 16 months old daughter, so I write to Mark. I am surprised because I get the answer a few days later. In the next email we discuss the interview with Mark in the spring issue of  STYLISH PAPER.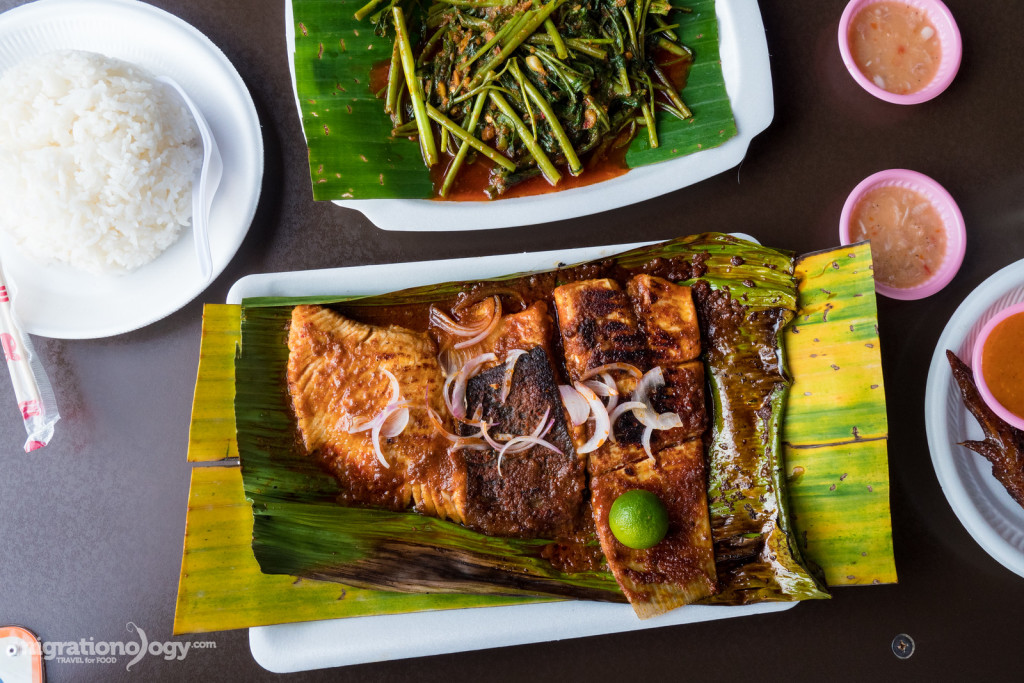 Street food with a kid in Bangkok
I guess we can consider Thai street food as best in the world, but I don't have a feeling it wins awards within healthy food scene.
Mark believes it's alright for a small child as long as it's freshly cooked hot food – or something like soup noodles served hot. But probably it is better to stay away from colder food, salads, or things like that. It is important to remember that street food "chefs" add so much msg, sugar, and potential chemicals into the food they are preparing. When Mark goes out with his family to eat at the street food stalls, his wife normally makes some rice and meat and vegetables for Micah (1 year at that time). But I'll let him taste a couple bites at a meal, or if there's more of a pure street food I'll order that for him.
Street food capitals
I ask Mark for the street food capitals to taste the best local food. No surprise he starts with Bangkok, but next comes let say difficult for many tourists capital of Indonesia Jakarta and Indian Kolkata. I would say Jakarta is an interesting answer, as many people say "run away from Jakarta just after you landed". I also don't have great memories from the city, so next time I will come, I know that this crowded and chaotic city has a great secret – delicious and cheap street food.
Next place is a great choice – Mexico City – which is getting more and more pupular with its street food on the international food scene. Mark adds one more place to the list: Tokio. It is not a kingdom of street food but restaurants.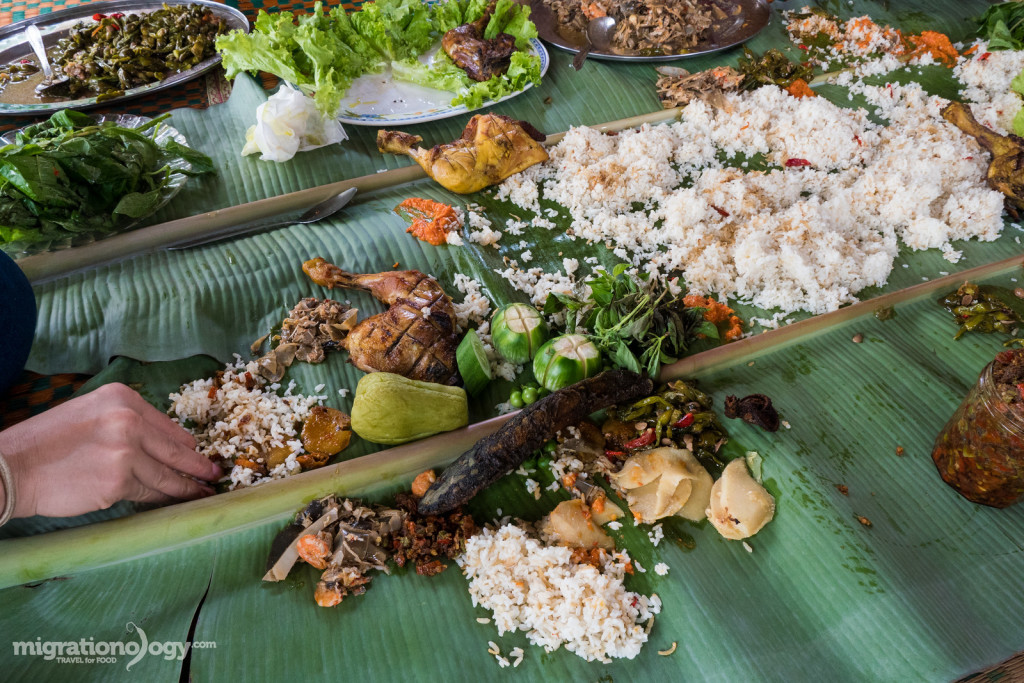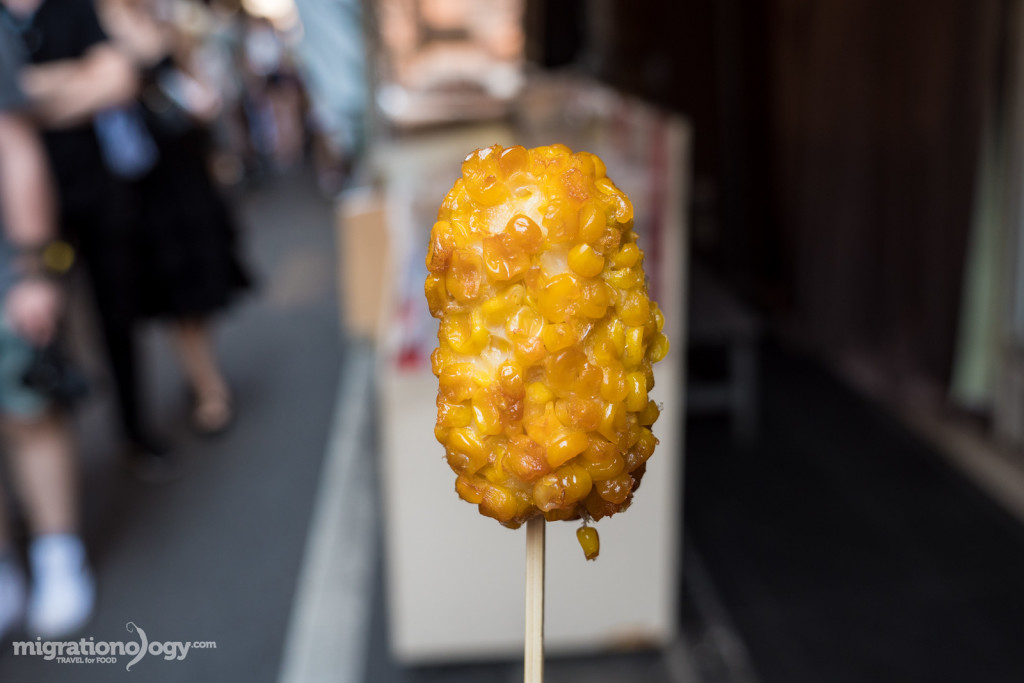 Best Thai dish
"A lot of dishes cooked by my mother in law are my favorite… but one of the ultimate dishes she makes is called pad ped, a name for a dish that can have many variations, but typically is very spicy, full of herbs, and packed with immense flavor. One version she makes is called pad ped nok bet nam, minced duck stir fried with curry paste, green pepper corns, chilies, garlic, galangal, and tree basil. You can find the recipe on Mark website eatingthaifood.com/thai-chili-stir-fry-recipe.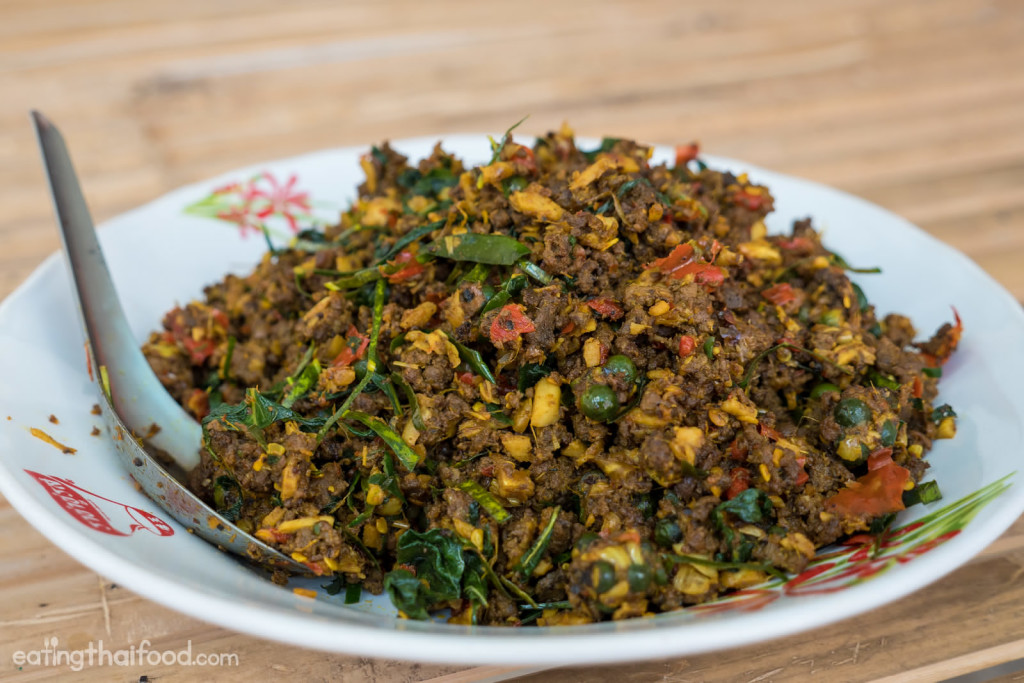 Vlog strategy
When I ask Mark about the strategy of his vlog and videos, he says he wants to produce honest content that is not only entertaining, but also gives accurate information about how you as a viewer can have that same experience.
There are a few new videos every week, and besides youtube he earns writing books, guides, selling caps and t-shirts in his store, as well as on affiliate links, for example to Amazon.com. Mark, in most of the vloggers I know (or better video producers) don't try to sell us products during his videos. That is another reason why I like him.
Micah is born
What difference in his world make Micah? I don't mean emotional but simply in the way he works as Mark travels with his family. "A lot changed both in the way I travel and also in the way I manage my time. For travel, we've had to take things at a slower pace and be more flexible with the plans. I also do a lot more travel research now… before having a son, I would just show up in a city, maybe without any accommodation or anything booked, and just figure it out. Now, I tend to pre-book accommodation and have a few things arranged before arriving. For time, I've had to learn (and still learning) how to balance family time with work and making the most of my time".
Family business
Mark used to travel with his wife and now for more than a year with his son Micah. Can we call it a family business? "Yes and no… I travel with my family, but specific "family lifestyle travel" is not exactly what I cover, as I don't want my family to feel obligated to be involved. My aim is to focus on food and culture, and sometimes when the time is right, include family".
If you like what we are doing, support us – I know it's in Polish but if I also know if you want you can handle it or send me an email. More information: http://www.patronite.pl/intopassion.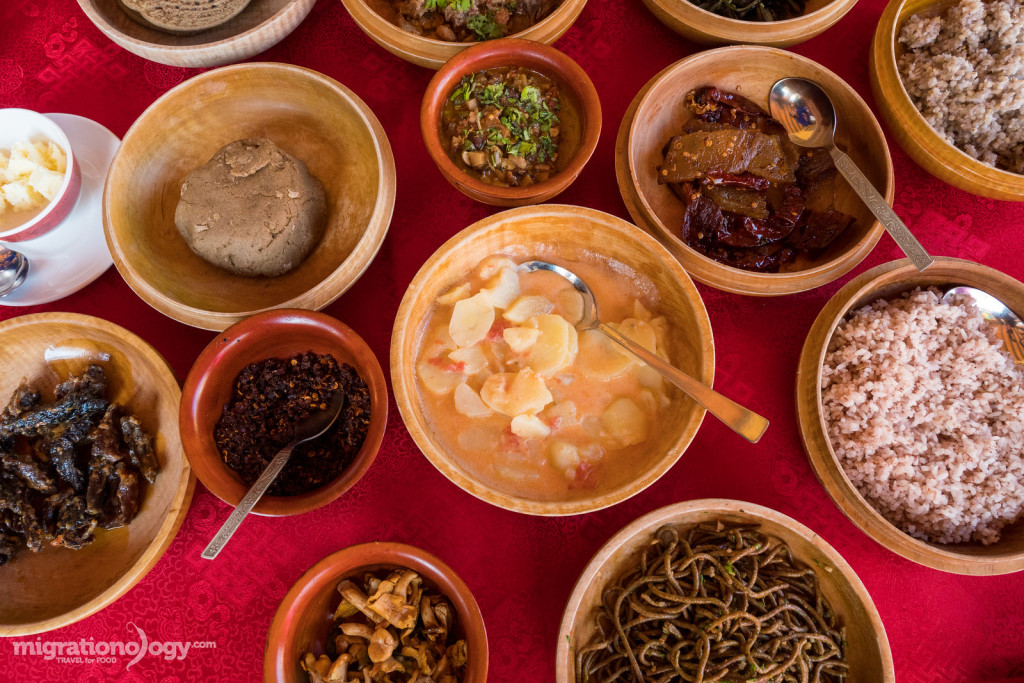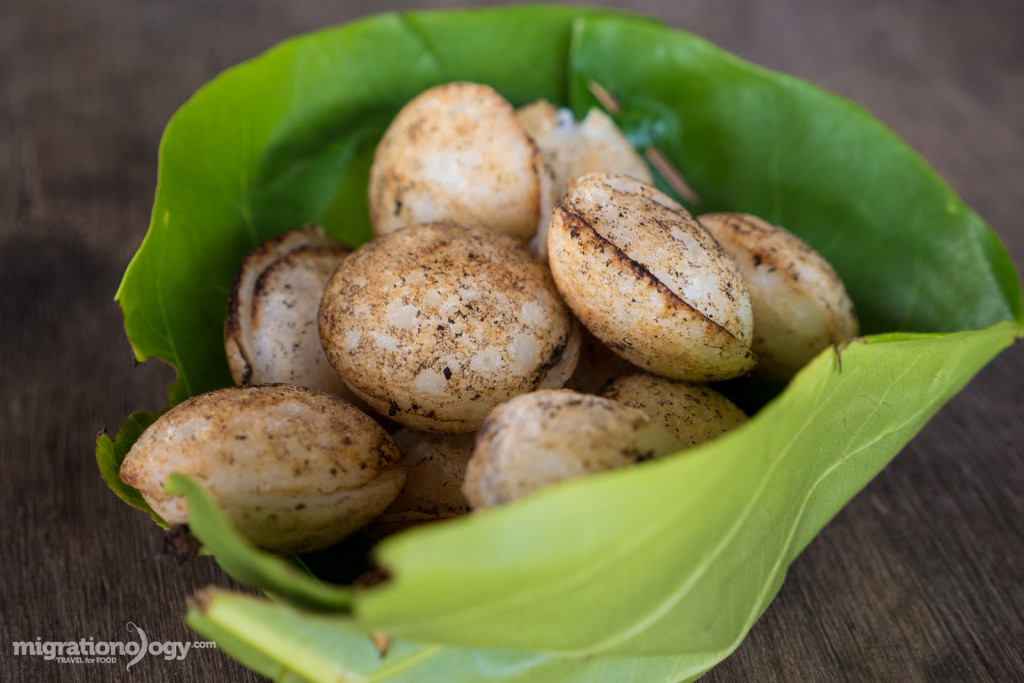 Watch our video about food in Bangkok and Ayutthaya: