No Comments
5 places worth visiting in Cosmopolitan Tower in Warsaw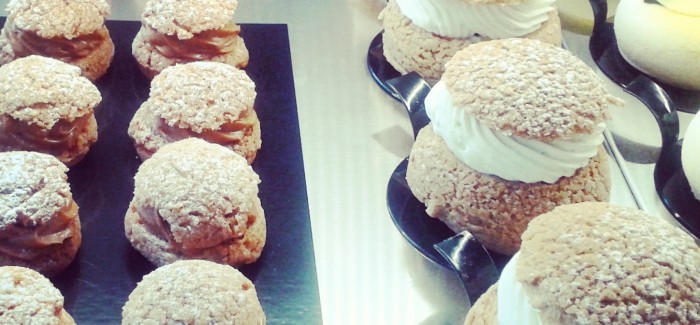 Tuna ceviche, 4 teppanayaki tables and bread from popular in Warsaw SAM bakery. Today, the Cosmopolitan apartment complex officially opened and, to our delight, it has a variety of interesting restaurants.
5 places worth visiting in Cosmopolitan
BENIHANA
The international chain of Japanese restaurants opened for the first time in Poland. Except from sushi, which is very popular in our country, it offers less popular but more spectacular teppanyaki.
Why visit?
– 8 teppanyaki tables – the way of preparing the dishes (tuna, salmon and rib eye steak) on the iron plates is very artistic, involving lots of fire and circus-like performances
– rocky power lunch – Undo noodles, salads, bento box (miso soup and sushi), as well as rabatayaki (perch marinated in soy with ginger and lemon grass, tiger prawns, or New Zealand lamb)
– sake bar
CITY SAM
After Powiśle, the second SAM restaurant was opened in Śródmieście (the city center). Wide choice of breakfasts, fresh juices and coctails, as well as the dish of the day, including a lunch set.
Why visit?
– bread baked without additives
– wide choice of breakfasts, from healthy millet groats and buckwheat granola to porridge and a variety of egg dishes
– ready take-away meals (from fresh juices, salads and sandwiches to munchies such as dried bananas and raw bites)
ODETTE tearoom
An exotic wallpaper with a rhododendron leaf pattern, aromatic tees ( I've tasted green tea with fig and it was perfect!) and cookies, which are little pieces of art. It's the second restaurant in Warsaw, after the cake shop on Górska Street.
Why visit?
– because tea tastes as it should taste (my choice is a green tea with fig)
– macaroons taste like the best ones in Paris
– cookies have fancy and delightful shapes but, above all, their taste is otherworldly
CEVICHE BAR
Martin Gimenez Castro, the chef known from Salto Argentyńczyk restaurant, is responsible for the bar. Ceviche – a Peruvian dish – is popular in South America, as well as in exclusive restaurants all over the world.
Why visit?
– wide choice of ceviche: salmon (with salmon, avocado, leche de tigre, sycamore), robalo (sea bass, chili, red onion, cilantro, sesame), or atun (tuna, chili, burned cilantro and lime)
– perfectly warming, traditional Argentinian soup with peas, corn and meat
– Ceviche Signature cocktails – we haven't tried them yet, but we will certainly go back for Maradonna Martini (with pisco, kahlua, coffee, cilantro seeds syrup and red pepper)
LA FROMAGERIE
It is the second restaurant, after Burakowska, which caters for the needs of cheese enthusiasts. One can eat on site (boards of cheese, sandwiches, snacks, melted cheese) or make use of the high-quality catering service.
Why visit?
– about 100 types of cheese (Italian, Swiss)
– snacks prepared on site
– boards of cheese, which are a perfect addition to wine