No Comments
STYLISHrestaurant: Aston Sunset Beach Resort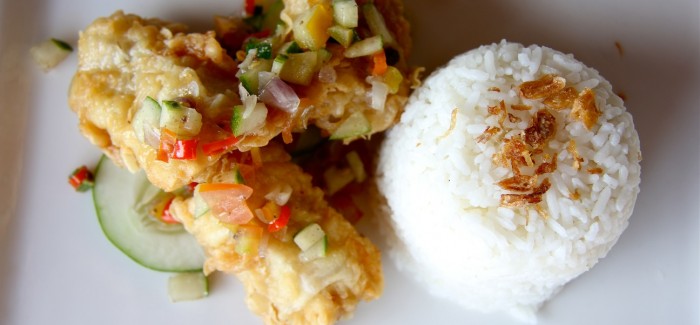 Mahi Mahi, Dabu Dabu, Gado Gado. These funny-sounding names reveal exquisite Indonesian cuisine, accentuated by aromatic spices such as garlic, coriander or red chilli.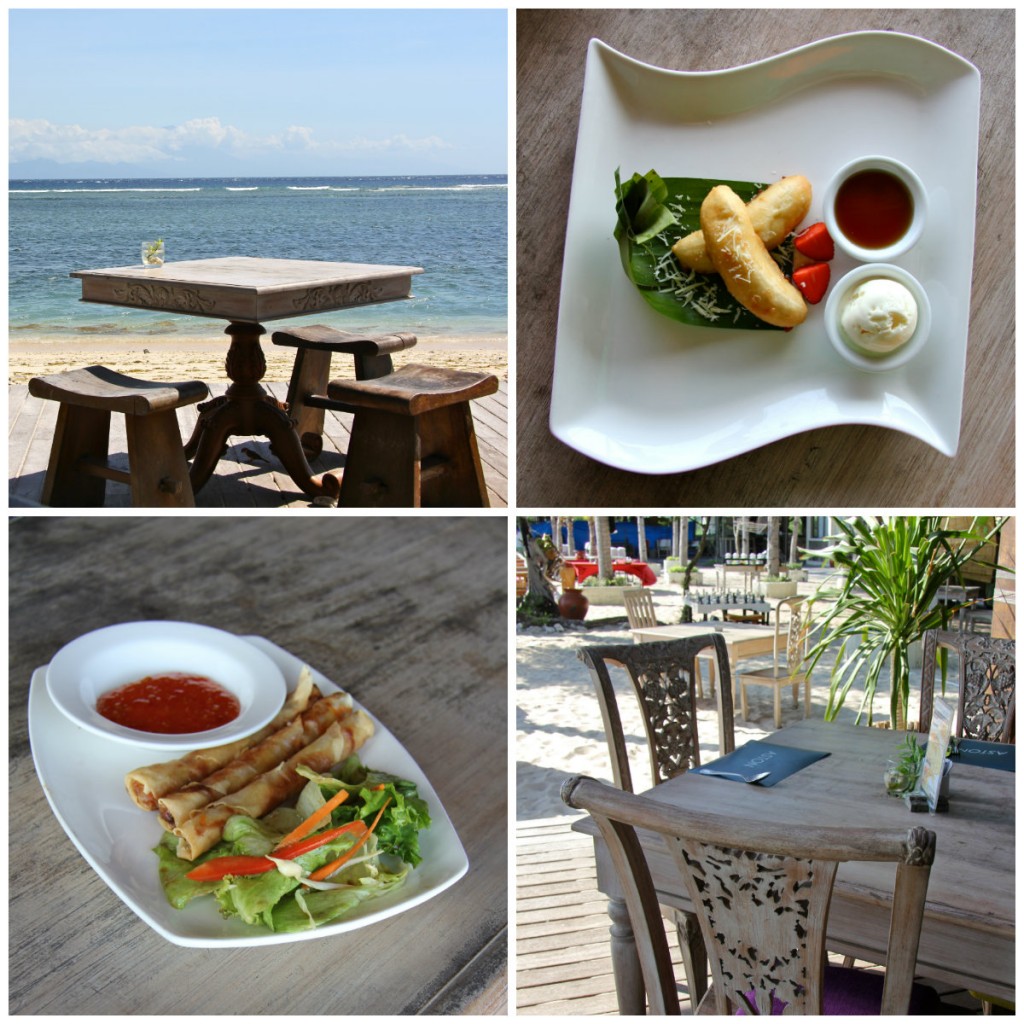 Our culinary journey on Gili Trawangan began in Aston Sunset Beach Resort, which is the hotel restaurant on the western side of the island. Located on the beach, it overlooks turquoise water and white sand. In the distance, several dozen kilometres away, Bali and its gigantic shape of Mount Agung loom on the horizon. Carved wooden chairs and plain tables stand right next to a chillout zone, where the guests can give themselves over to relaxation. Beautiful surroundings are a mere prelude to a genuine feast for the palate. The menu is ripe with local and Indonesian meals as well as with western cuisine.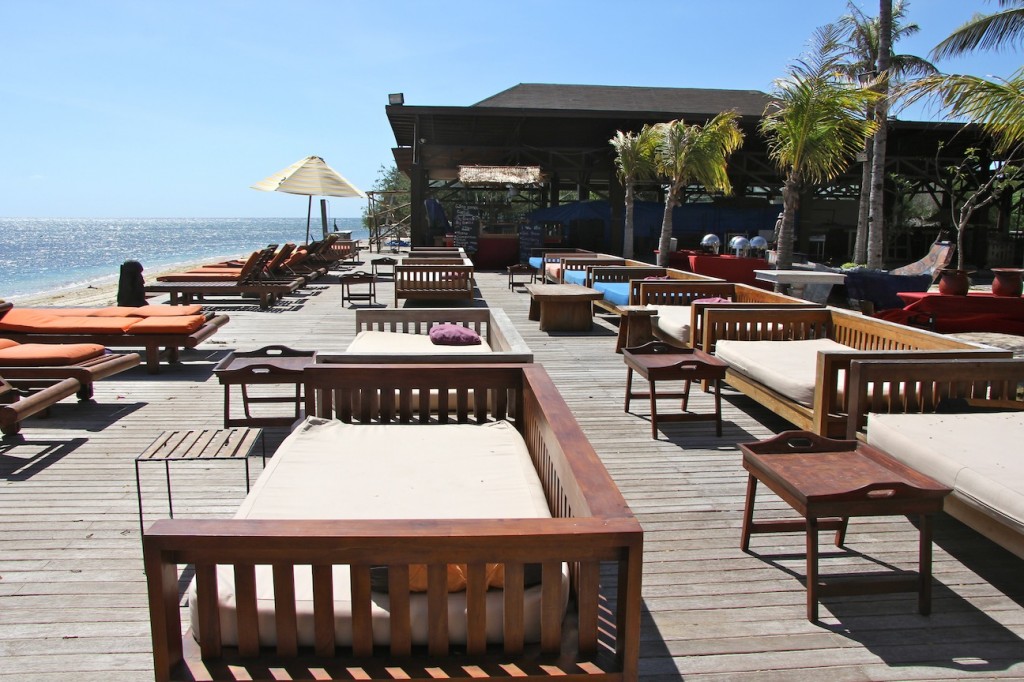 Chicken dominates the menu: grilled, in fried spring rolls or in a European Caesar salad. Chicken soup with vegetables, resembling our "rosół", is widespread all over Indonesia. BBQ Spring Chicken in BBQ sauce, served with sweet corn, mozzarella and oregano-sprinkled onion-tomato sauce, represents a mix of local and western cuisine.
It would be a sin to forget about the Asian classic – chicken satay is served with sweet peanut sauce, as usual. Maciek, having a sweet tooth, was delighted with chicken in teriyaki sauce (based on soy sauce, sweet sake and sugar or honey).
Manuk Tanuk Chicken is a traditional dish from Lombok, which the Chef Hesssy Roos Gianto regards as one of his favourite.
What else does he like? Mixed Grill Seafood, for instance. I had to try it at once: a piece of fresh fish, grilled squid and a prawn. Before grilling, all the ingredients are dipped in a marinade based on red chillies, shallots, garlic, prawn paste and tomatoes. All this is served with sambal matah 321 sauce (3 stands for 3 shallots, 2 for 2 chillies and 1 for 1 lemon grass).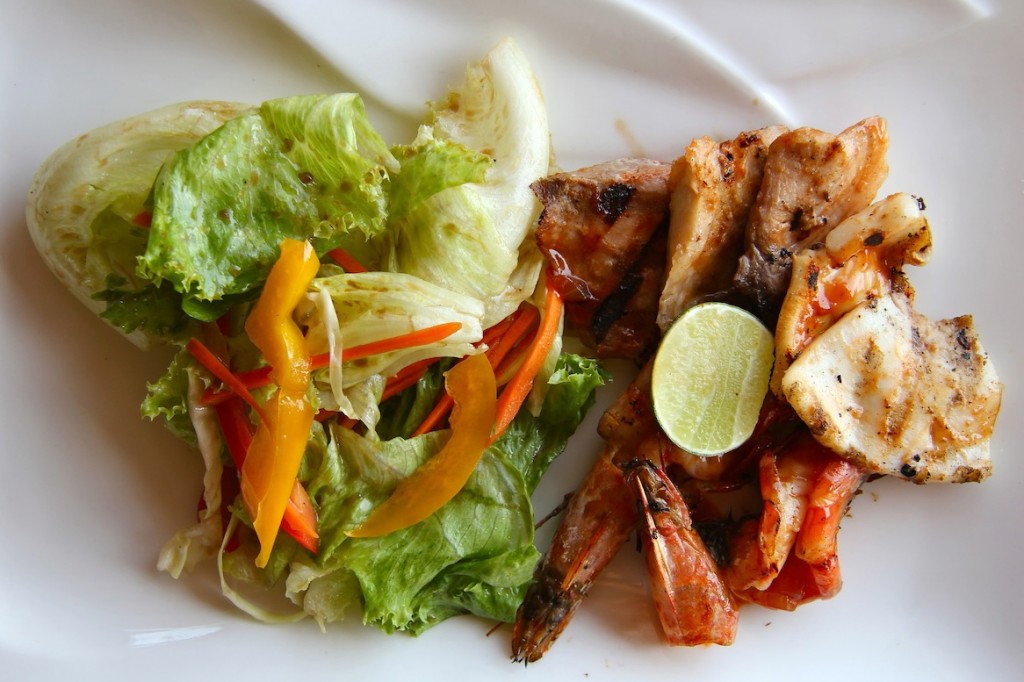 We inquired a little bit about the cook's secrets. He said he loved adding garlic and shallots to his meals, but the real trick consists in his 10,10&10 strategy (10 cloves of garlic, 10 shallots and 10 red chillies). Moreover, high heat, quality oil and neat workplace are a must.
What did we learn about local cuisine?
– As far as starters or side-dishes are concerned, nothing beats rice flour chips served with chilli and sweet soy sauce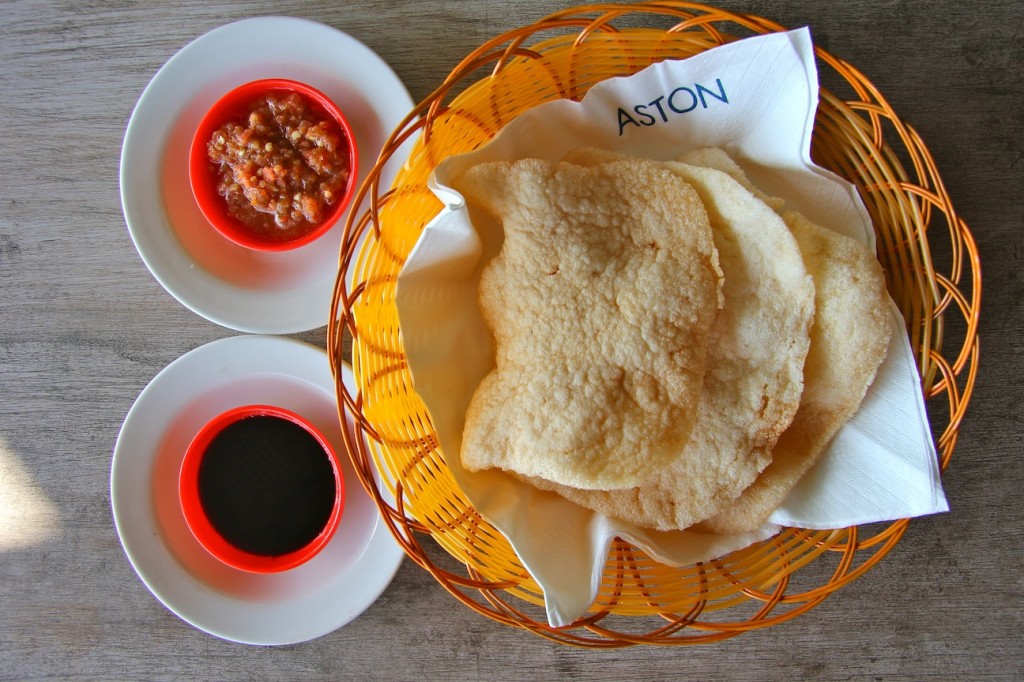 – Rice is the pillar of local cuisine. It is served as a side-dish (here: with baked shallot) or as a base (fried rice with vegetables or chicken)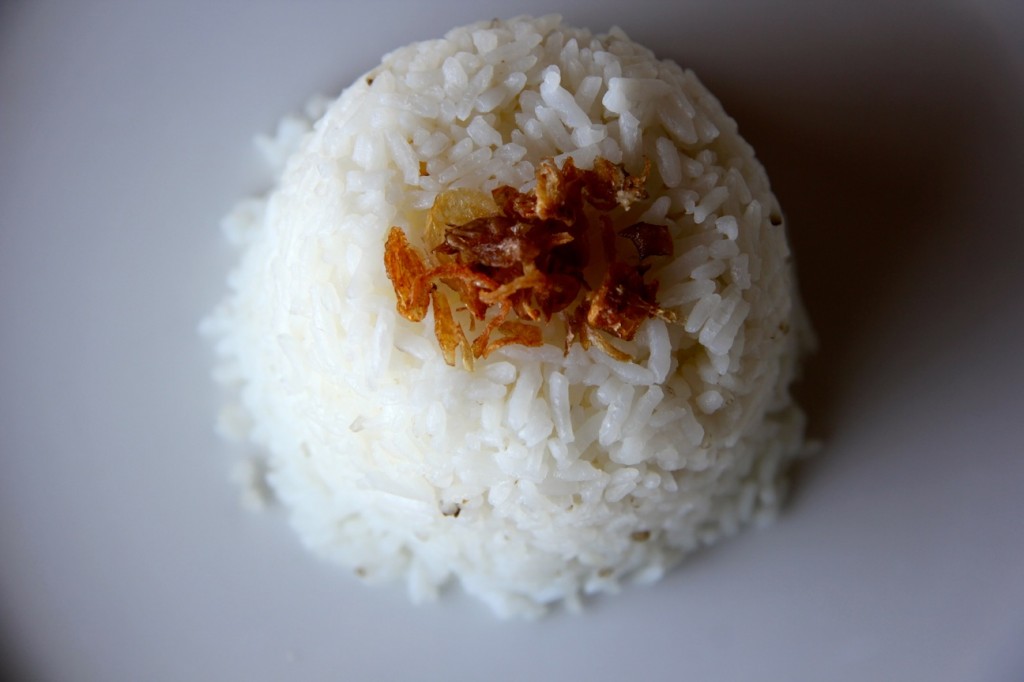 – Spring rolls are the undisputable leaders in Asia when it comes to starters: we recommend those with a minced prawn, chicken, shallot, and chopped carrot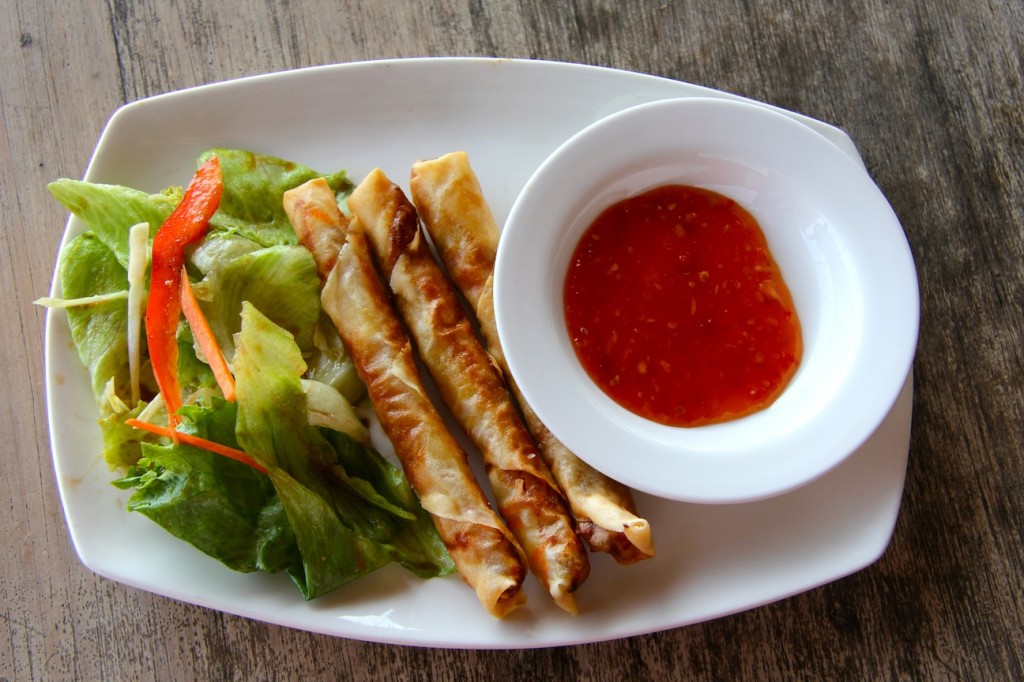 – Mahi Mahi is the most popular local fish. Depending on a meal or a restaurant, it's either a whole fish or a fillet, either grilled or coated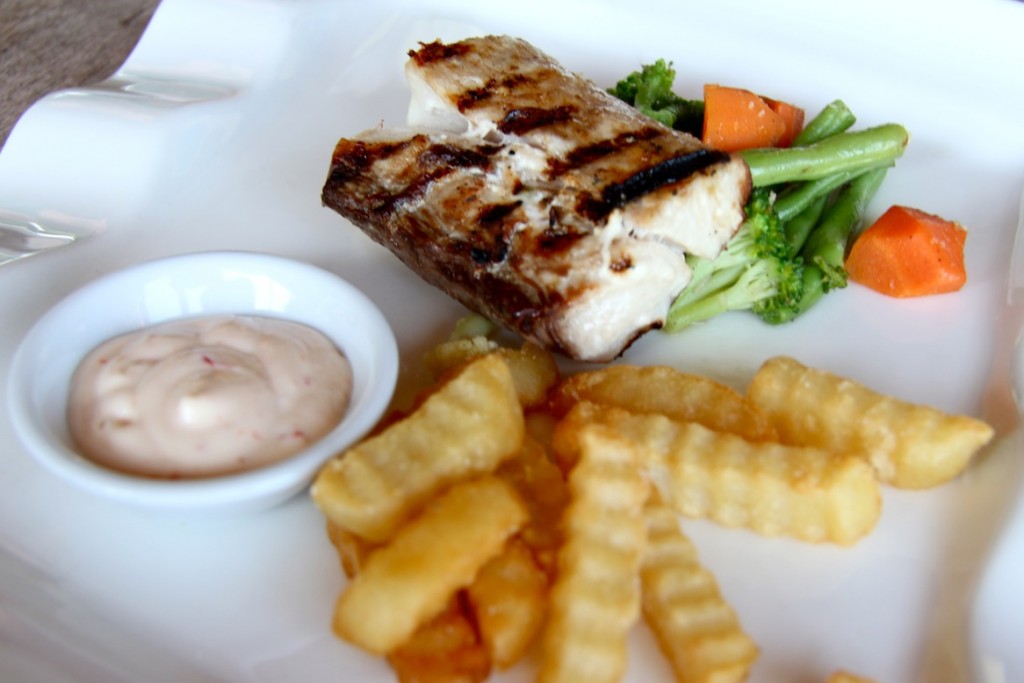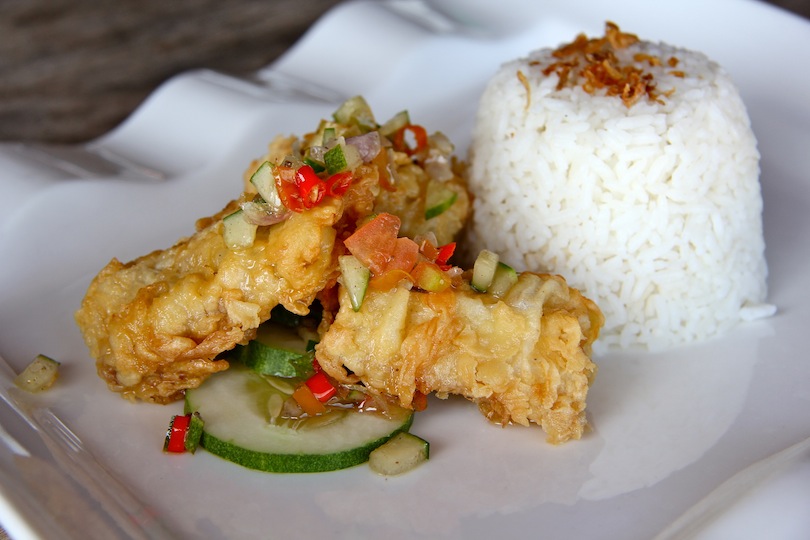 – Sweet taste dominates many dishes, such as teriyaki chicken and sweet-and-sour prawns. It is so because of the sauces, which often come together with sugar or honey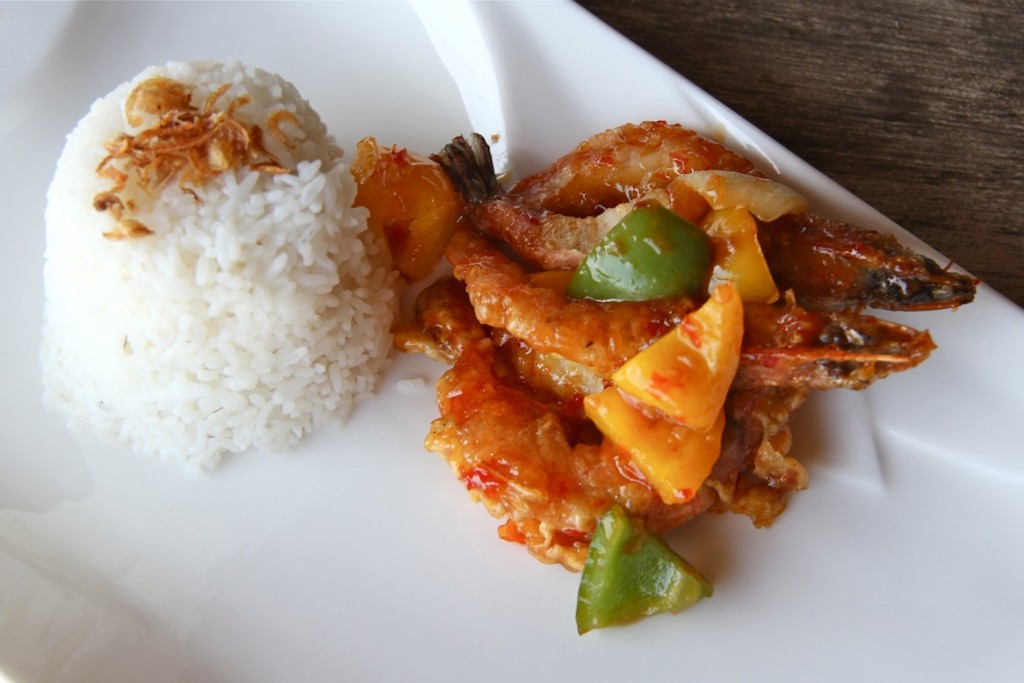 – The local menu is also a paradise for vegetarians: many dishes rely on a wide range of vegetables, starting from paprika, through broccoli or tomatoes, ending with potatoes and courgette. My personal best was Cap Cay – a stew resembling a vegetable soup, spiced with aromatic herbs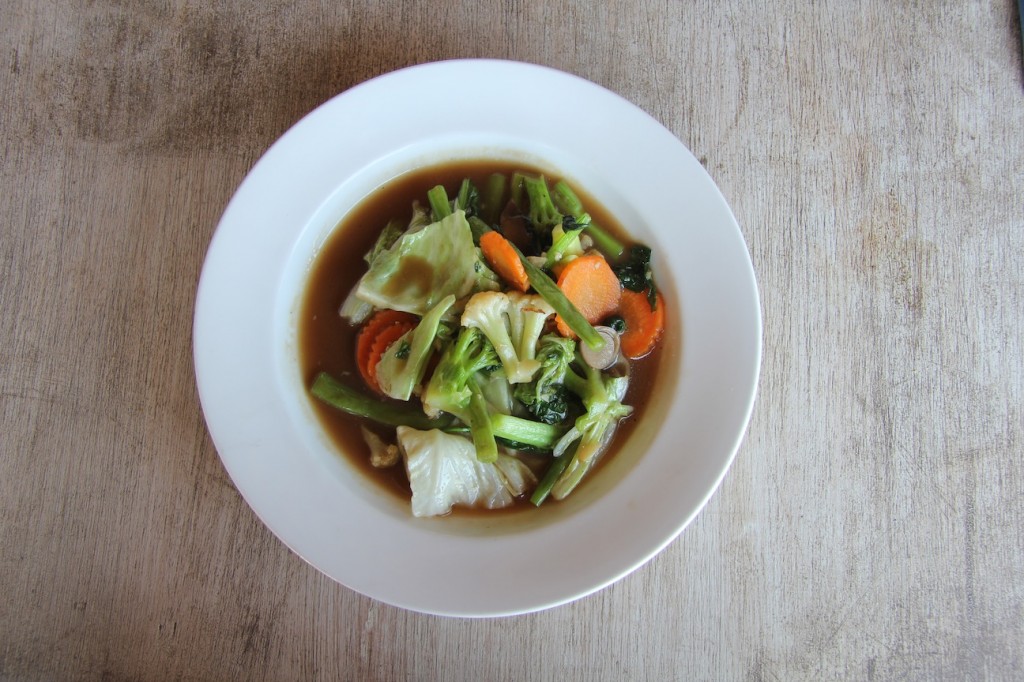 – Baked banana with ice cream and honey is the number one among desserts. I thought it looked beautiful, while Maciek, the enthusiast of sweets, confirmed its spectacular taste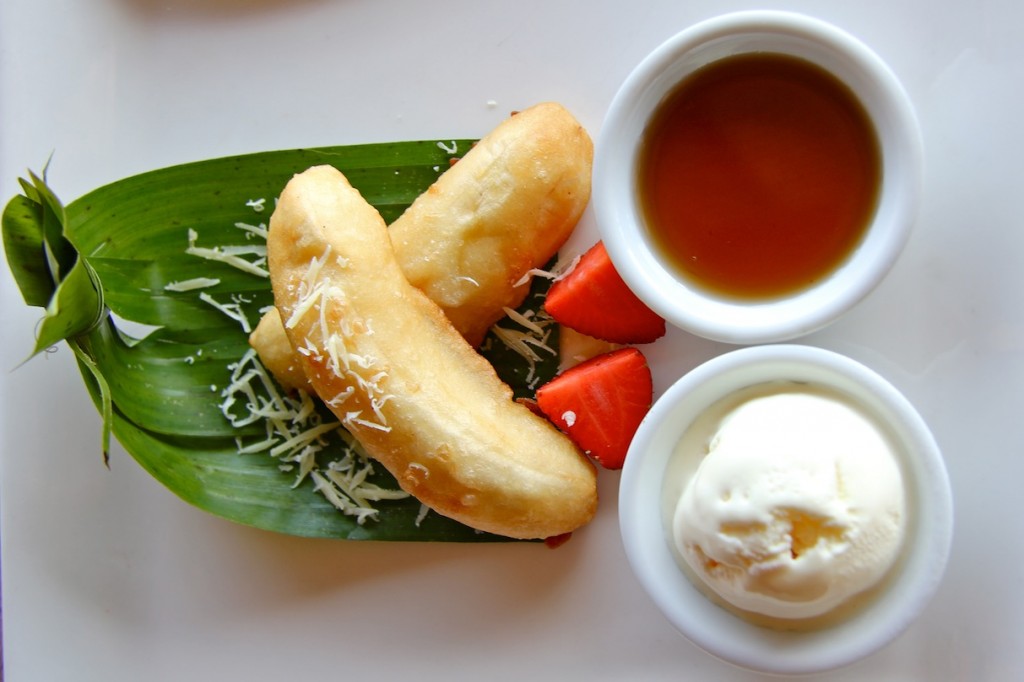 Local wines won my heart as well. There are several Bali-manufactured wines of Plaga brand from Plaga Village Abian Semal : Plaga Chardonnay, Plaga Sauvignon Blanc and the red wine Plaga Cabernet Sauvignon.
To end with, the menu is also rich with the so called Asian Favorites. Maciek, being a fan of pad thai, couldn't resist the Gili Trawangan variation. Roasted peanuts, sprouts, lightly fried prawns and tofu – the Thai classic proved its worth yet again!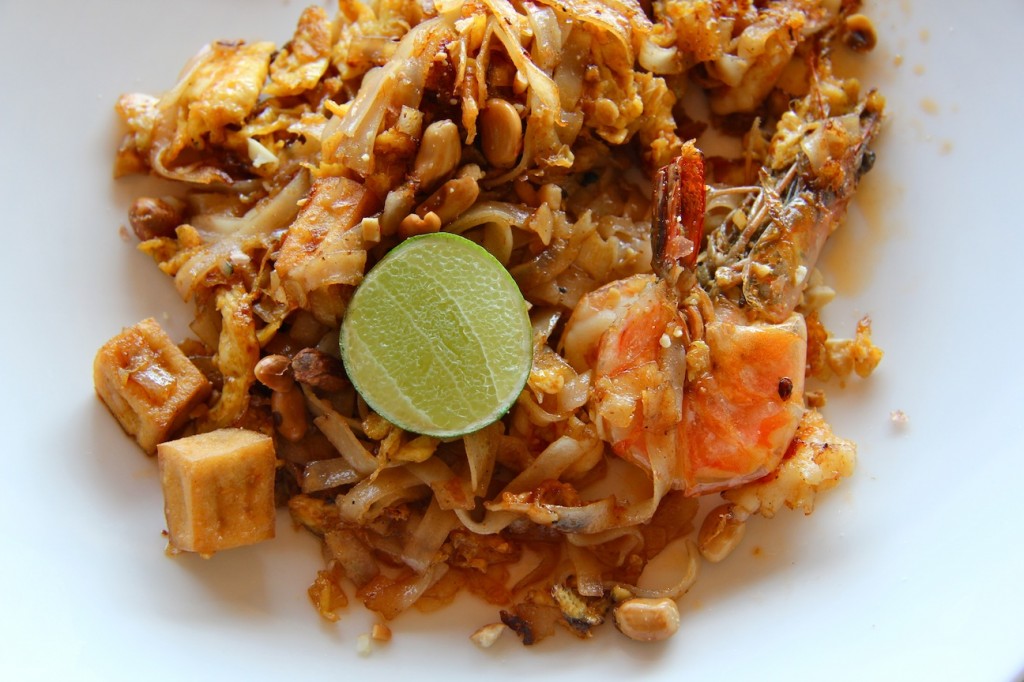 Text: Paulina Grabara
Photos: Paulina Grabara, Maciej Król
Translation: Karol Piotrowski