No Comments
CasaCau/Rome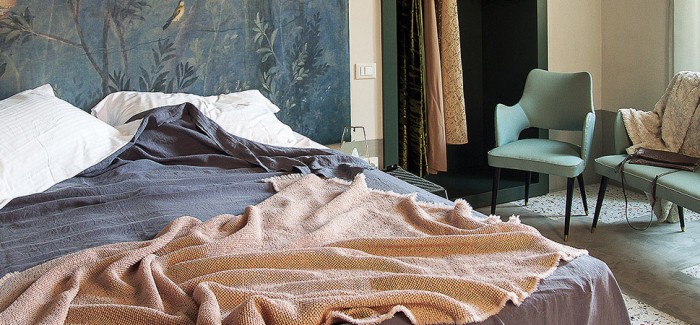 You draw back the curtains in your Casa Cau apartment. You smell the flowers sold on Via in Arcione, olives, herbs, ripe fruit and fresh espresso – these are the smells of the city as old as art and culture themselves. You know that going back to bed is not an option. You are in Rome.
FB: intopassion, IG: into_passion, wesprzyj nas na patronite.pl/intopassion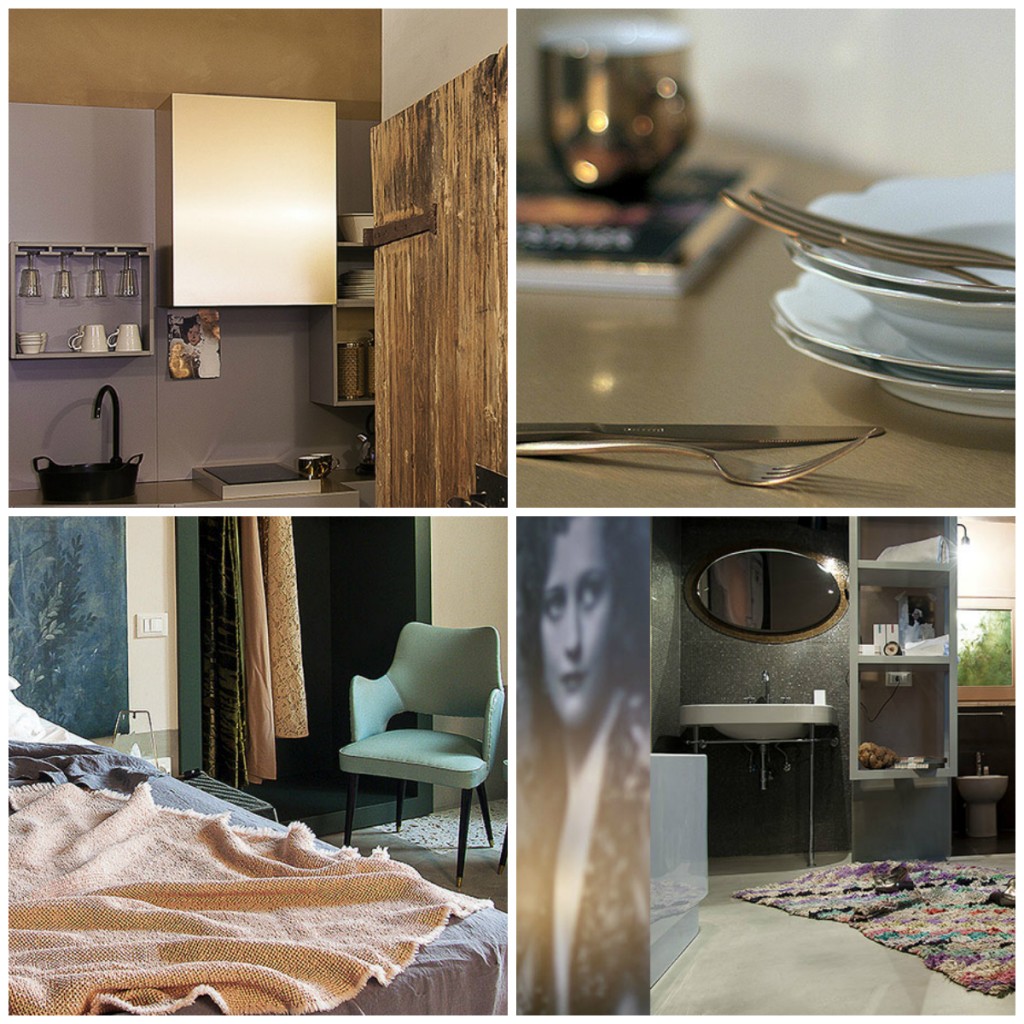 If you book the Casacau through booking.com and this LINK, your price remain the same and we get a small amount of it to develop our blog.
Casa Cau apartments are located in the very centre of Italy's capital and represent a completely innovative approach to hotel industry. The guest can really feel like they're visiting a top-notch luxury apartment, especially with the Trevi fountain just around the corner. Kevin greets us when we arrive at the door of an old tenement, and after a quick check-in we are handed the keys to our second-floor apartment No. 4.
Even before our arrival in Rome we get an email inquiring about our preferences – whether the morning croissants should be with or without chocolate, if we are allergic to something or if we have any particular wishes. Kevin promises to bring us fruit and eggs, and to leave a bag of fresh bread on a door handle the next morning.
Our apartment seems to be perfect for mini-vacation. I'm amazed at the decoration – the grey and mat gold of the cabinets, or the mirrors, built into doors and wardrobes, made to look old-style. First, we have a dining room with a small kitchen. There is a beautiful dinnerware set on a concrete table. We can prepare tasty pasta with vegetables from the stall near the entrance. Then, we enter a wonderfully designed bedroom with a bed in the centre (which is an installation), a little table and two comfortable armchairs. What caught my attention were also golden metal lamps and dirty-pink bedspread. A picture of a woman from the 20's hangs on a wall. What we witness is simplicity combined with sophisticated solutions and coherence in colours, which revolve mainly around grey, beige, powder pink and mat or glossy gold. The bathroom is no less impressive – a large space with a bathtub, a separate shower cabin with sauna, and a toilet. It is a true pleasure to come back to such an apartment for dinner, breakfast, or simply a moment of rest after extensive sightseeing.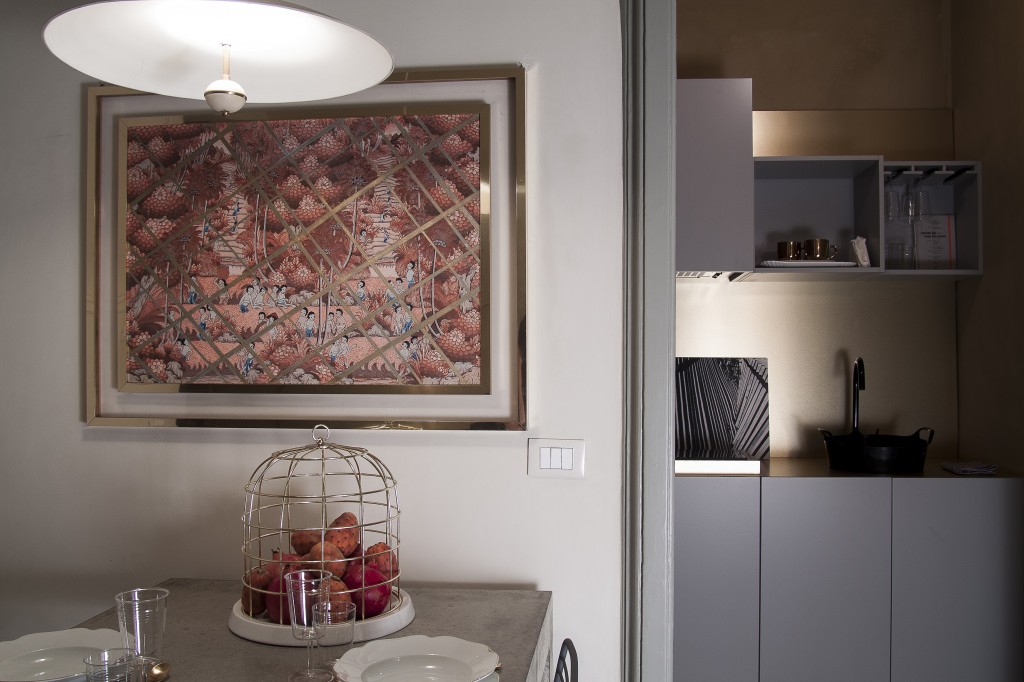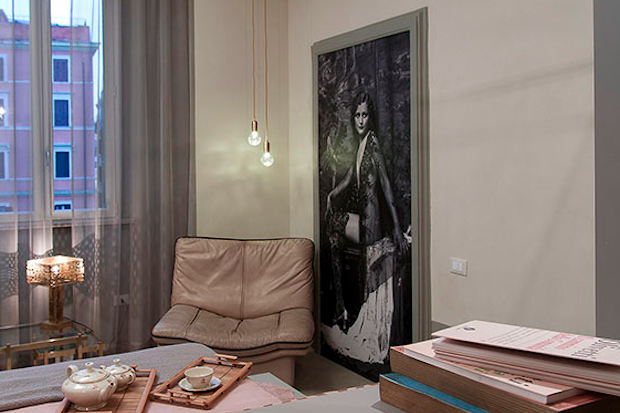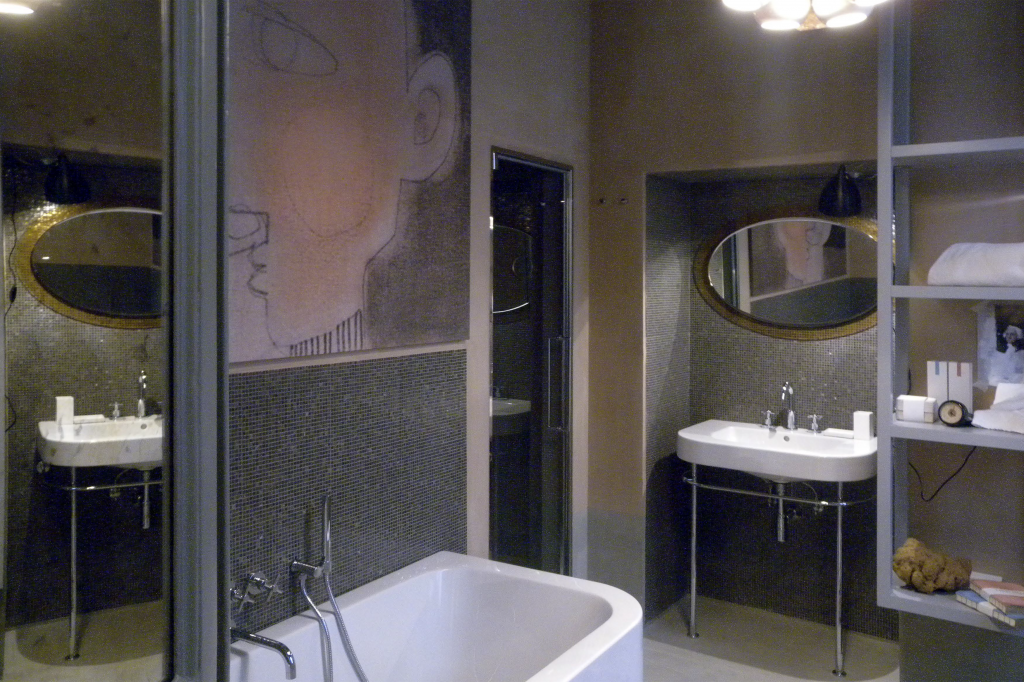 Casa Cau is a 17th century residential building made into 5 exclusive apartments. What makes this place exceptional is original combination of history and modernity which can be seen in the awe-inspiring, atmospheric design. Each apartment has its own unique charm, or even "personality", and was designed with a different concept in mind, inspired by various fields of Italian art. We come across beautiful photographs, pictures, sketches, fashion-oriented graphics, book covers and artistic installations – all of them made by Italians only. The aim is to let the visitors immerse into the magical world of Roman walls and get familiar with all its secrets – in short, to experience the city in its entirety.
Each apartment is different in order to cater for the guest's varying needs. Therefore, we can choose between accommodation of the following sizes: 45-meters in the 70's style for three people, 25-meters perfect for a couple, 57 meters for four enthusiasts of the 50's, or even 52 meters with double bed for the most demanding. Depending on the apartment, the visitors may relax in a hammam or a sauna. Every guest, however, has access to a fully equipped open kitchen and a balcony overlooking the city centre.
Casa Cau is a must for those who want not only to sightsee, but experience Rome in all its glory. The hotel proves that art is an inseparable part of the city and you need to acquaint yourself with the former in order to know the latter.
What we liked:
– astonishing website, especially "we love" section, in which the authors describe what they adore in the city
– location; 5 minutes to the Trevi fountain, less than 10 minutes to Spanish Steps; living in the centre of such a bustling city allows you to feel its rhythm, hear its sounds and smell its scents
– amazing interior design; elements fit together when it comes to colours, textures and styles
– contact with the guests – both before and after arrival – concerning various preferences and additional services, such as renting a vespa, getting transport from the airport or having the cook prepare a meal
– Casa Cau helps the guests learn the secrets of Italian cuisine by making local products available to their own use (they can draw inspiration from recipes printed in the hotel's exclusive culinary magazine)
– possibility to order food straight from the nearby "Stazione di Posta" restaurant
Tłumaczenie: Karol Piotrowski