No Comments
INTOcities: BARCELONA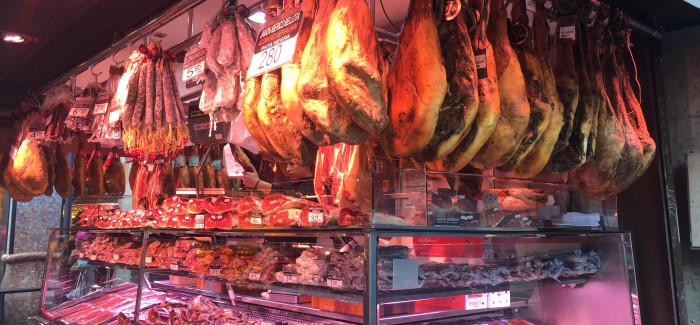 Barcelona is a city which conquers tourists' hearts right away. It has everything: beautiful architecture, delicious food, an unusual mixture of cultures.

To see all of its exceptional places, to look over exhibitions, to eat incredible amounts of food treats, we need at least a week. However, what to do, if we have less time than a week?
I ensure you that even 48 hours could be enough to feel the atmosphere of the city and to see a lot of unforgettable attractions. It's time to buy plane tickets, put your comfortable shoes on and head off to express trip to the capital of Catalonia.
Day One
10:00 Breakfast at La Boqueria market
There's no better way to start an adventure with Barcelona than to go to one of the most known markets in the world. It was mentioned for the first time in 1217! Scrumptious scents in the air, the buzz and thousands of food products to choose from. A fresh fruit cocktail, tasty sweet bread and we are ready for the next part of sightseeing.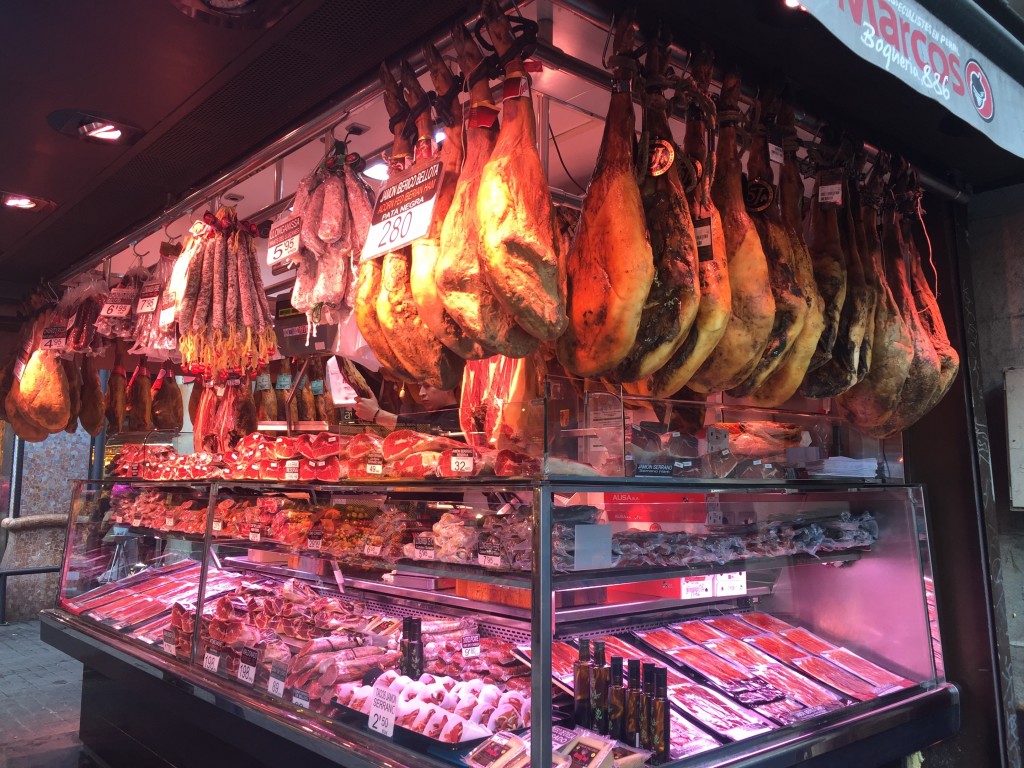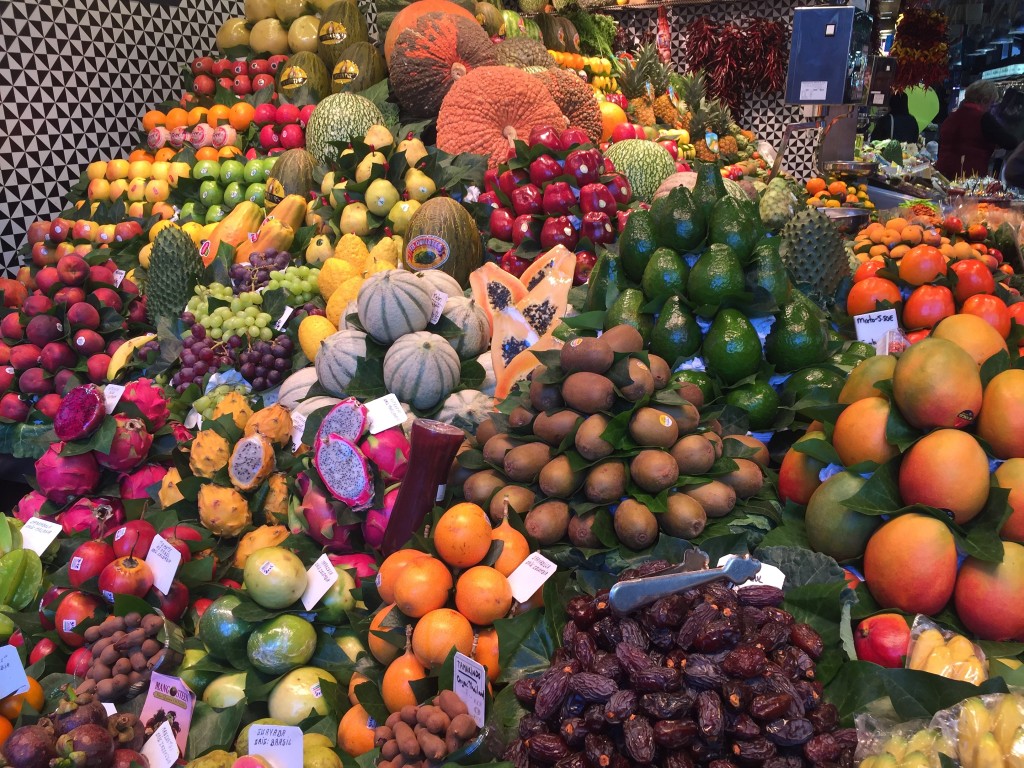 11:00 Art in the Picasso Museum
When you have only two days in Barcelona, it's quite hard to see all of the exhibitions. If we are determined to spend a few hours with art, the Picasso Museum is a perfect choice. The enormous collection of his works shows the whole profile of the artist's output.
It's good to remember to buy a ticket online. On some days they could be sold out and buying in advance prevents us from an unpleasant surprise
(http://www.museupicasso.bcn.cat/en/).
13:00 Lunch at "Teresa Carles", Carrer Jovellanos, 2
The best vegetarian food I've ever eaten. So has my friend, for who lunch with no meat doesn't count as lunch. Scrumptious soups, zucchini lasagne, which I absolutely fell in love with and tofu cheesecake for a dessert. I could be back there every day. During lunch time the place is cramped, therefore it's better to make a reservation (phone number: +34 93 317 18 29).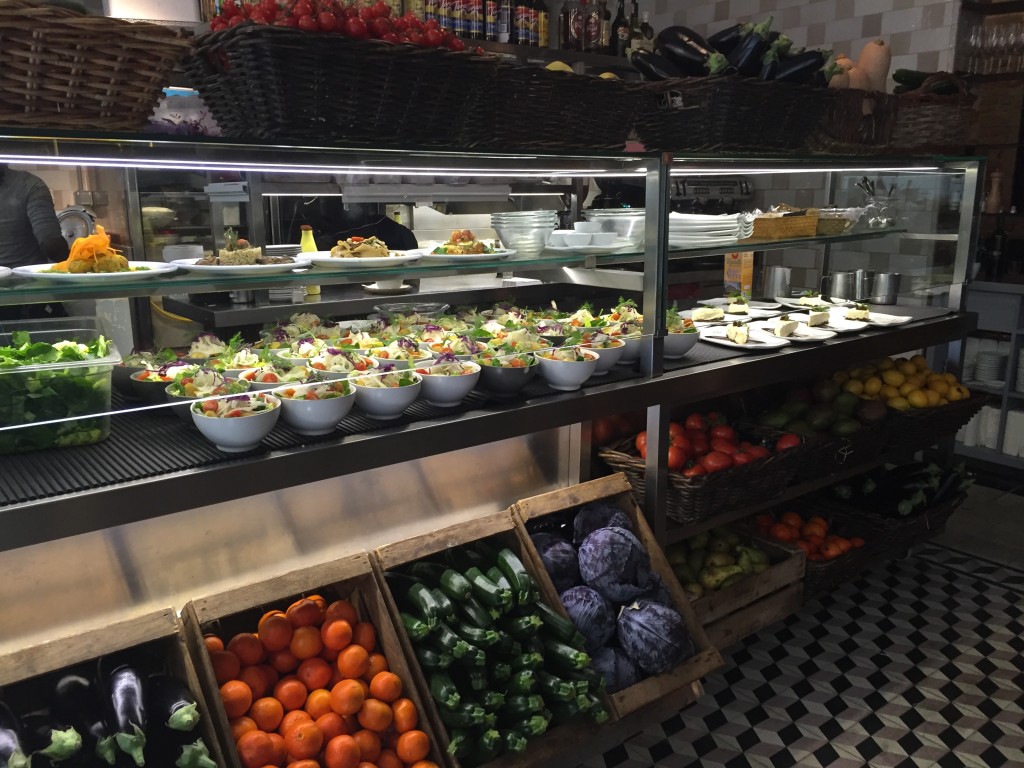 15:00 A walk in Gothico
Gothico means the Old Town, and it's a maze of narrow streets, small squares and trees growing out of not big space between the sidewalks. The best thing to do is to tuck a map away, turn off GPS system in the mobile and let your own legs take you wherever you want. The Cathedral (Pla de la Seu) is a must-see attraction. Gothic interiors and yard remain remembered for a long time.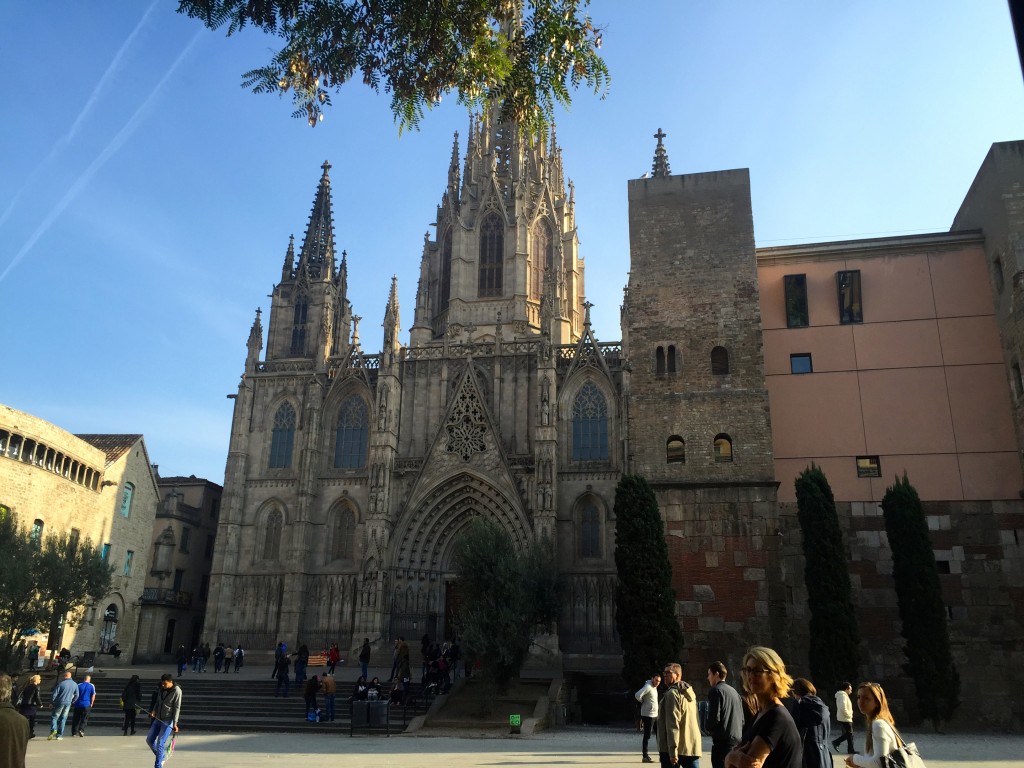 17:00 Sunset at Bunker del carmel
First of all: a pair of comfortable shoes. It's a key thing to get to the top without any problems. It's one of the vantage points which hasn't been yet discovered by crowds of tourists. Indeed, we'll meet a few people but they are young people living there in most cases who come there to relax. The climbing may be hard sometimes but it's worth it as the view takes a breath away. I mean it!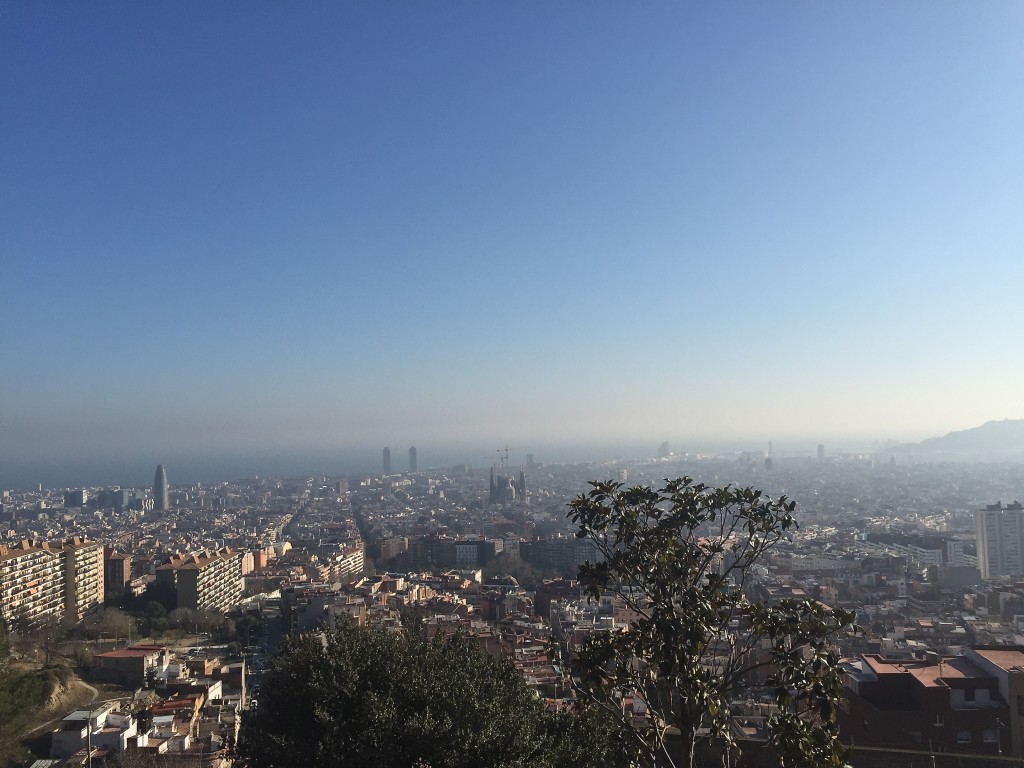 21:00 Dinner at "Bormuth", Plaça Comercial, 1
You think Spain, you eat tapas. The snacks' card is very long. We can choose from roasted squids, spicy peppers and meatballs. You must take patatas bravas which are grilled potatoes. We have also a wide range of different types of beer and Spanish wine. Portions are big so it's quite easy to overdo with amounts of food being brought to a table one thing at time.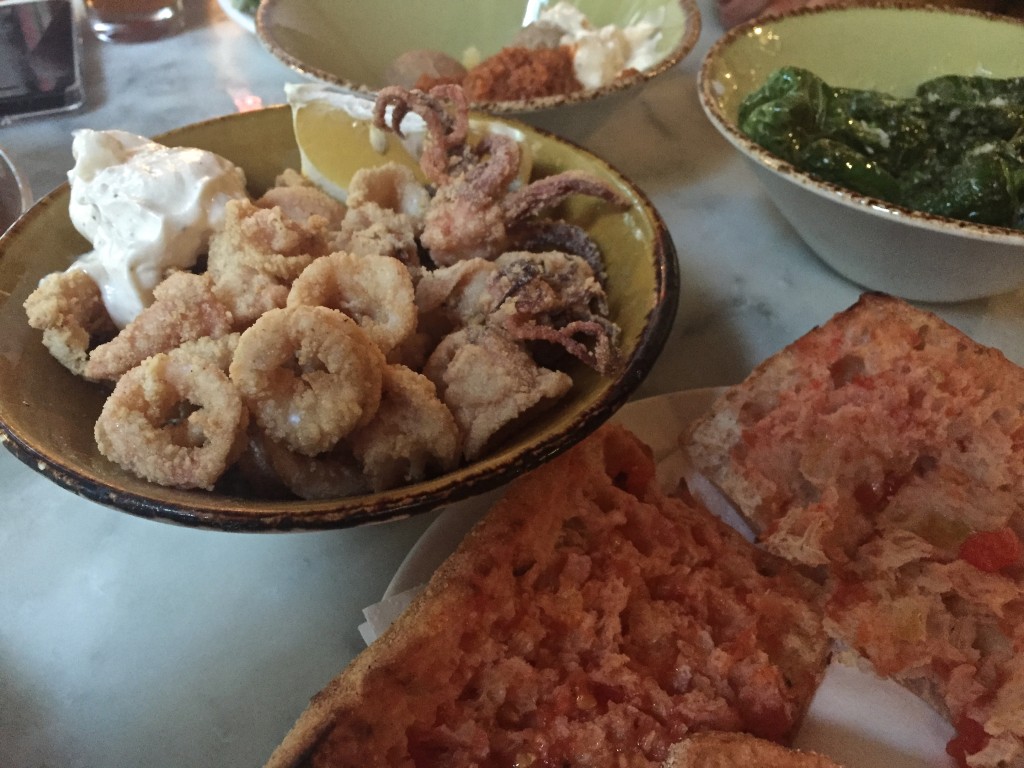 23:00 Drinks at La Champagneria (Can Paixano), Carrer de la Reina Cristina, 7
A bread roll and fizz. No matter how weird it sounds, you can't miss this place. This is the place where we'll find crowds of people living in the capital city of Catalonia in the evenings drinking litres of cavy and eating a warm bread roll with meat. Thousands of empty wine bottles, ham drying out at the ceiling and a glass of cavy for 1 euro. The bar one of its kind!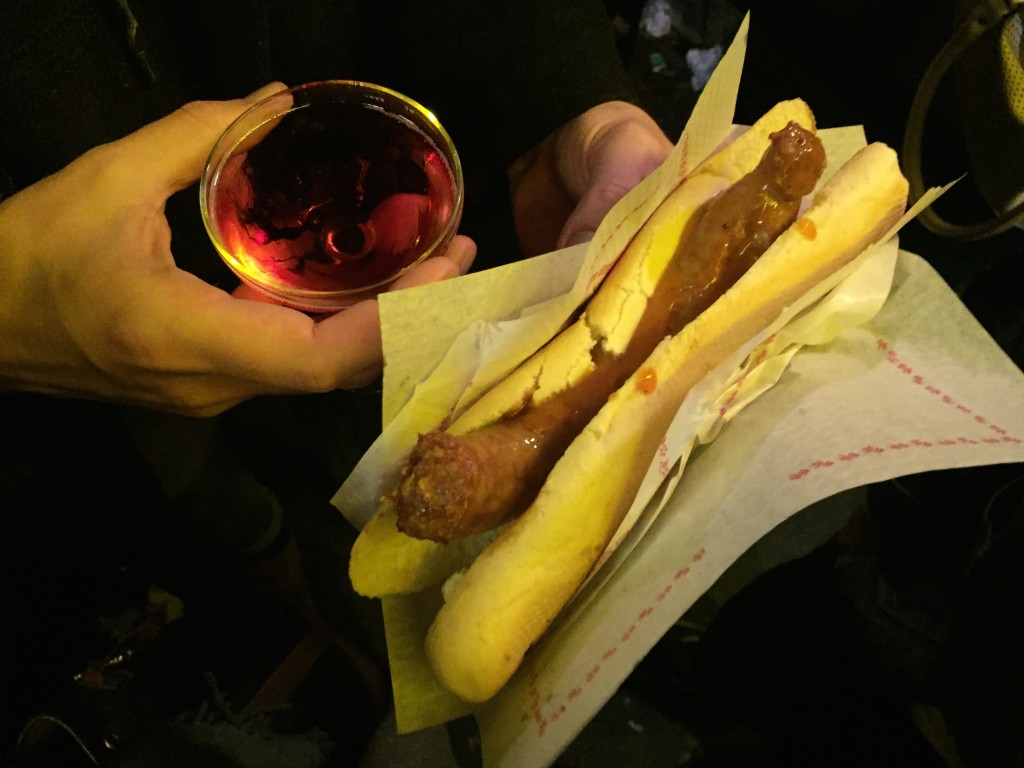 Day Two
10:00 Breakfast at La Esquina, Carrer de Bergara, 2
If you crave for Benedictine eggs and toasts with avocado and salmon, pop up for a morning meal at La Esquina. Very nice service, pretty interiors and delicious food will give you energy for the rest of the day. The place is located in the city centre but hidden in this way so that you can drink your first coffee in peace.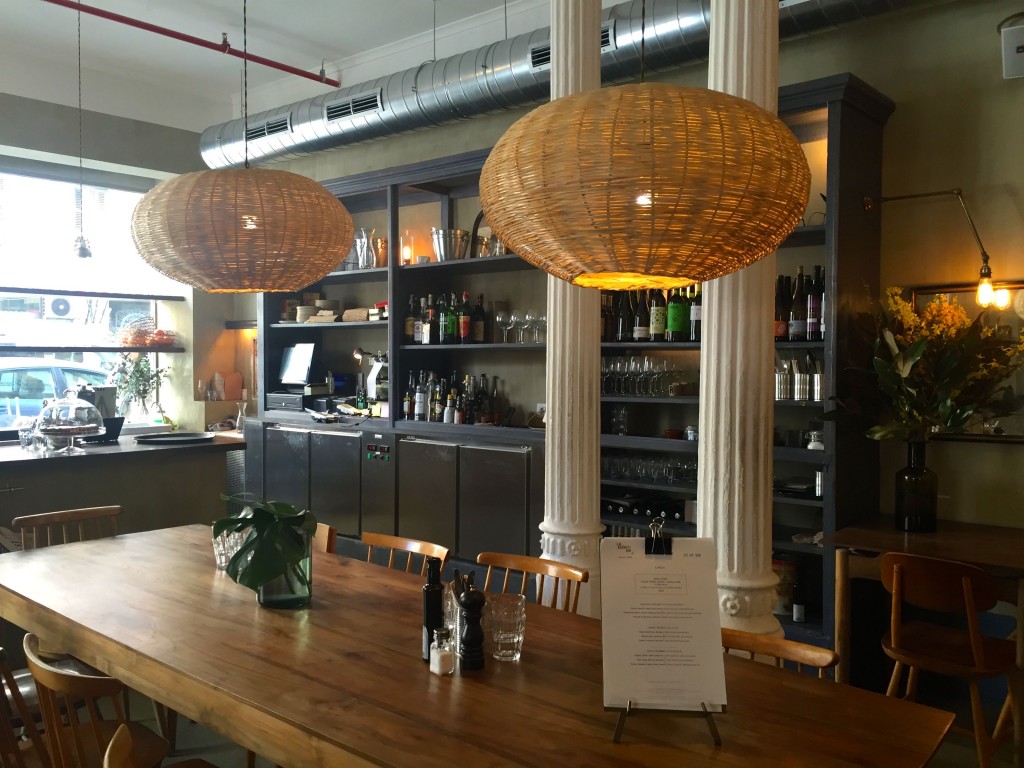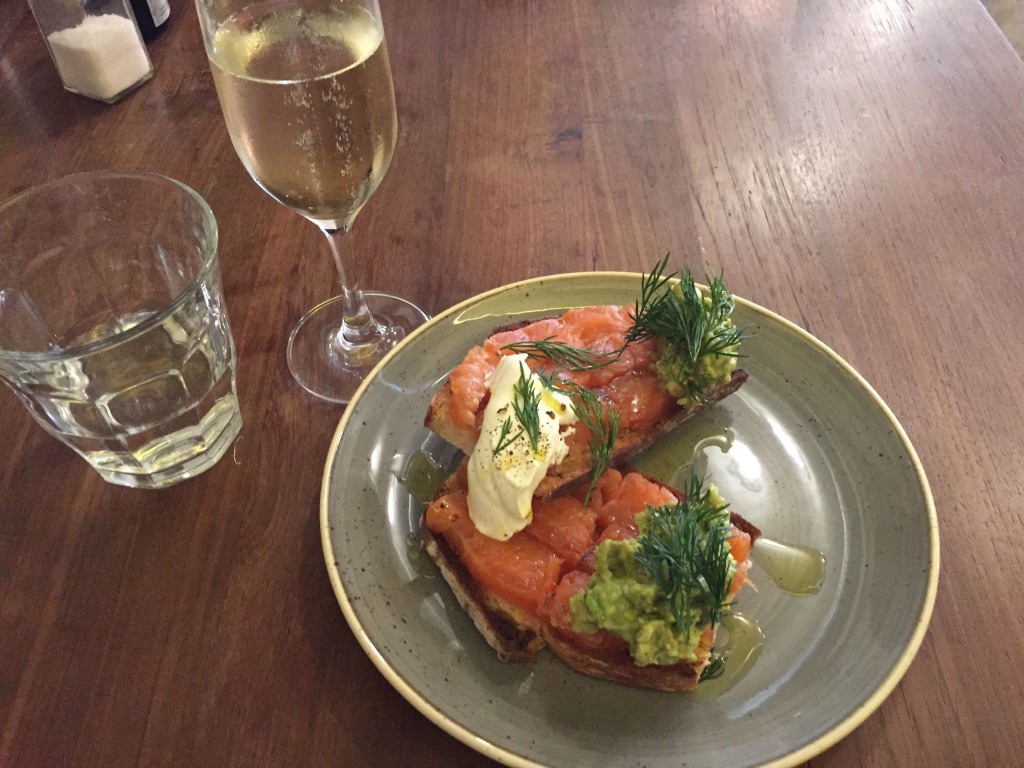 11:00 Walk across Passeig de Gracia
It's one of the main streets in Barcelona and with no doubt the most luxurious one. But boutiques are not what we came for, but beautiful buildings designed by Gaudi – Casa Batlló (Passeig de Gràcia, 43) and Casa Milà (Provença, 261-265). As soon as we see facades, we get quite impressed. If we have more time, it's worth seeing the building inside. Especially the roof of Casa Milà, where you can find many sculptures by Gaudi. From the roof we can also see a breathtaking city view.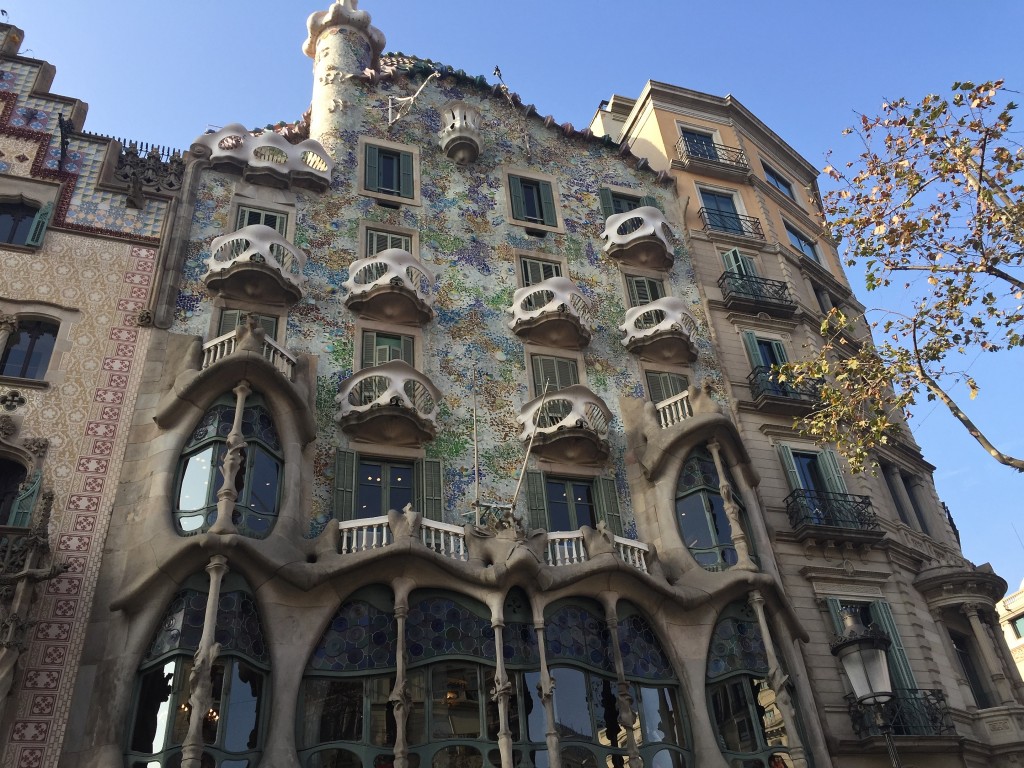 13:00 Visiting La Sagrada Familia
The showcase of the city, still under construction. The date of the building end is moved every year. But it's impossible to miss it. Monumental, a bit scary even, towers over the whole city. Standing at La Sagrada Familia, it's hard to understand how Gaudi hit upon such an idea. The exceptional work.
15:00 Coffee at "Federal Café", Carrer del Parlament, 39
It's time for a short break and relax. Simple interiors, pleasant music oozing from the speakers and a piece of delicious cheesecake. After all, an hour of siesta never harmed anybody.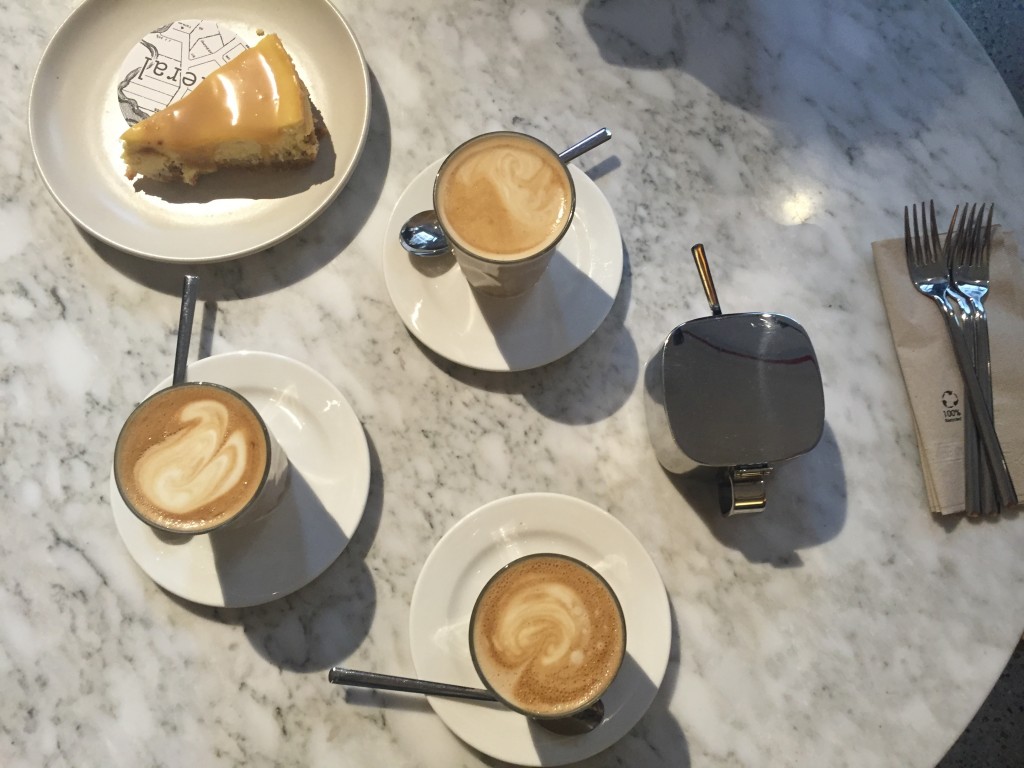 16:00 Walk along the beach and Park de la Ciutadella
The trip to Barcelona wouldn't be complete without a walk along the city beach. You can start from a short visit in the habour full of peacefully swaying on water yachts worth millions. If we get hungry, we can buy a snack in one of many restaurants or shops located along the beach. Not very far from the beach there is also Park de la Ciutadella. Everyone will find something for themselves – colourful parrots flying over the heads, boats for rent to swim at the small lake or just relax among the green and palms.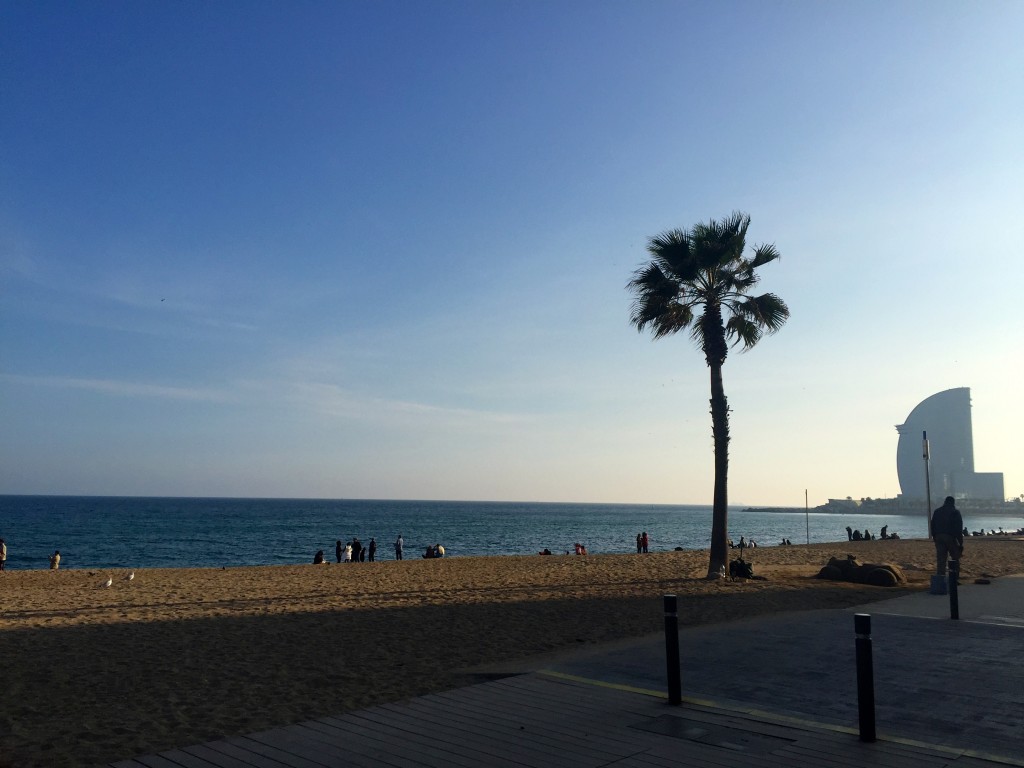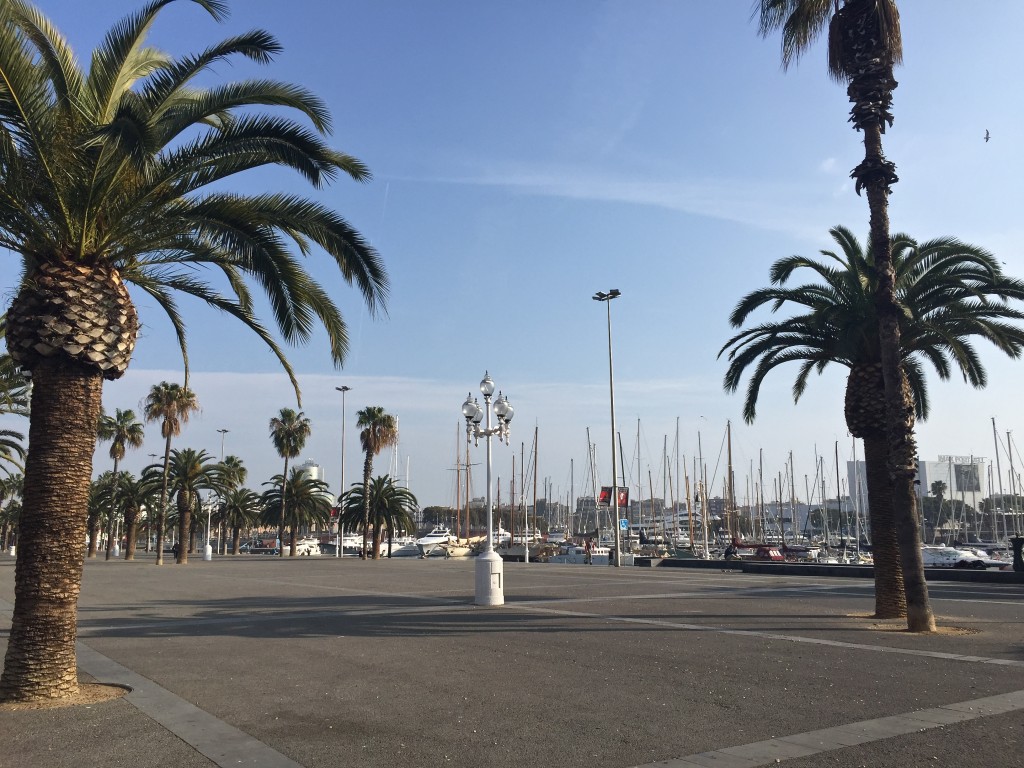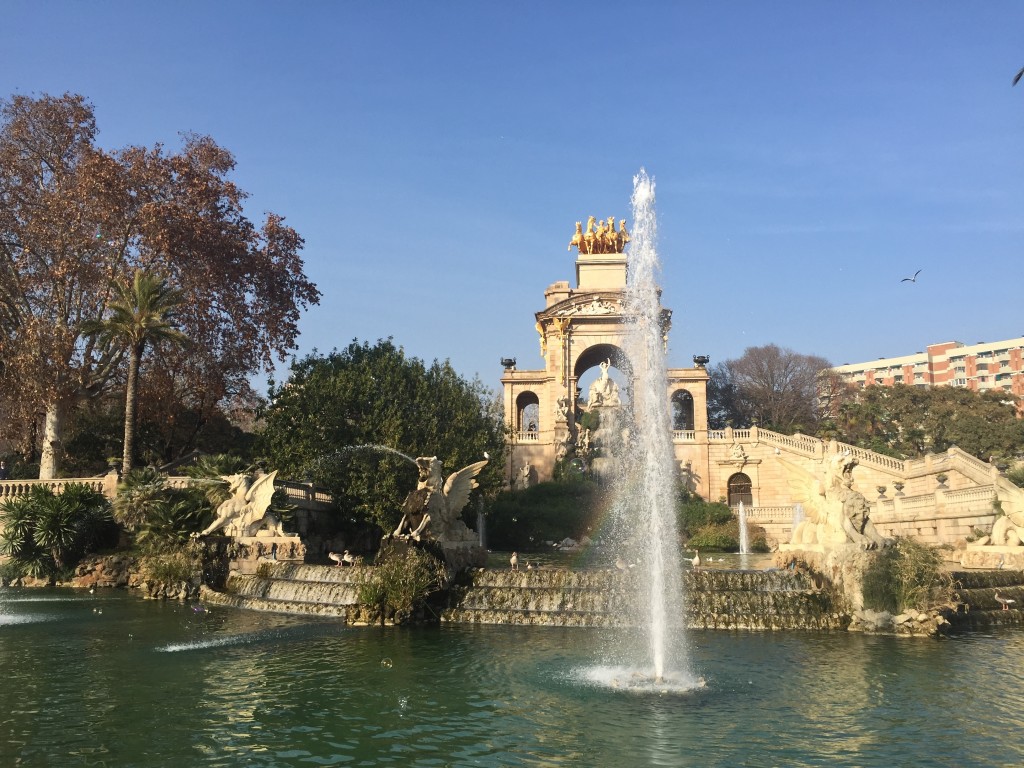 20:00 Dinner at "7 portes", Passeig Isabel II, 14
At the end of our trip to Barcelona you must try some paella. 7 portes is one of the most known restaurants in Barcelona serving this meal. It's specially prepared rice with either seafood or pieces of Spanish sausage. Every choice is good. Evening buzz, Spanish music, food and wine. You can already start planning next visit in this exceptional city that in every corner has something special to offer.
Translation: Kinga Mizera
Read and see also:
La Boqueria – targ w Barcelonie – PHOTO STORY