No Comments
Tuscany on a big screen

If you are going to Tuscany you have this feeling that you were here before. All these sunflowers fields, cypress alleys and green hills look familiar. This happens because of the many movies that were filmed in Tuscany. Take a look where all screenwriters and actors arrived to film beautiful movies scenes.

1. Siena
This is one the most well known cities in Tuscany. Here the famous Palio takes place and scenes from these races were shown in the "Quantum of solace" movie.
James Bond is running through streets of Siena, its undergrounds and rooftops of stone houses. In the background you see beautiful Siena. If you visit Siena you have to go to the main square – Piazza del Campo. The main building situated there is Palazzo Pubblico with its huge tower Torre del Mangia (88 meters). Above the square you see Duomo. This is a real "pearl of architecture". The Duomo's interiors are made of white marble with green stripes that are so many they can cause hallucinations. You should also visit Piccolomini Library which is situated in other part of Duomo. The ceiling in the library is a work of art.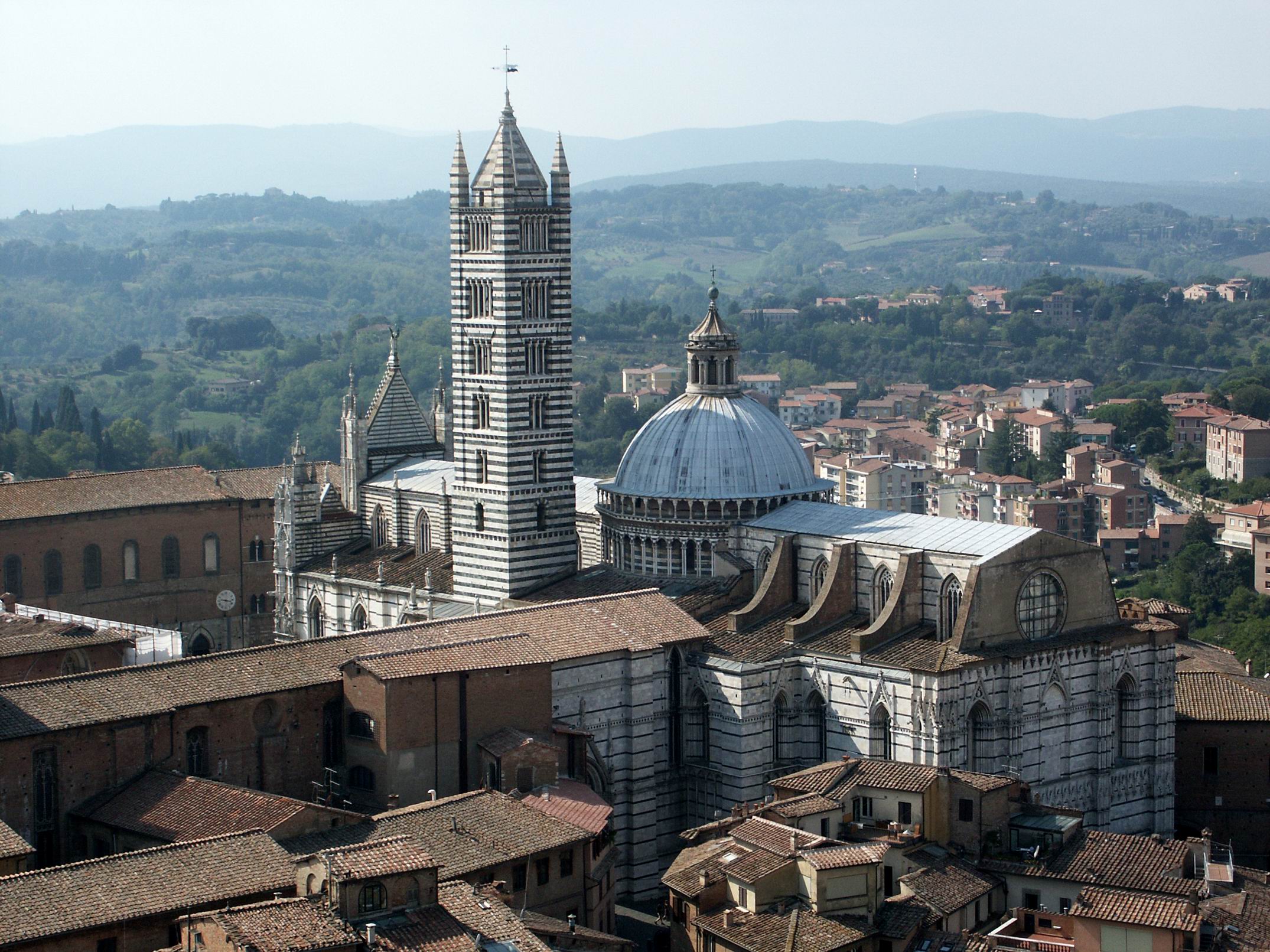 2. Arezzo
Roberto Benigni fell in love at first sight with this city. You can see this in his movie "Life is beautiful" where the lead actor is strolling around the streets of Arezzo.
Arezzo is another medieval city situated on the hill. The big part of Arezzo was destroyed during World War II. Some of the buildings survived and they are now the magnet for thousands of tourists. The most famous is the Church of San Francesco. People started to build it in 1290. You can find there incredible fresco cycle painted by Piero della Francesca. It shows the Legend of the True Cross. History lovers should visit Archeological Museum where you can find a lot of treasures from Etruscan times.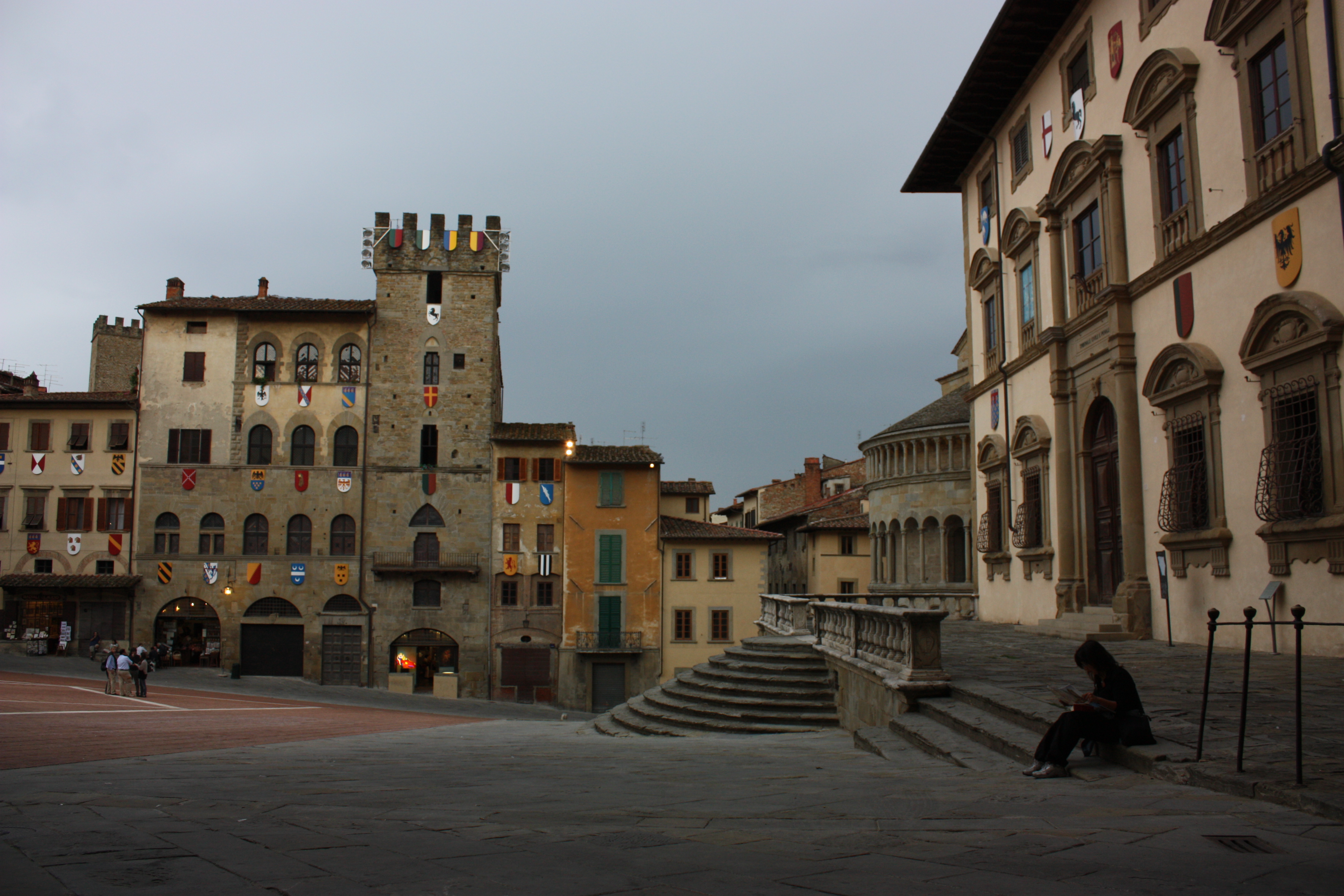 3. Montalcino
This charming small town is situated in Val d'Orcia. It became famous because of the wine which is made there – Brunello. The area was also a background in many scenes in "Letters to Juliet". It starts in Verona but some parts of the movie were filmed in Montalcino.
The historic center is mainly a big fortress which was built in 1361. You can admire an amazing view over valleys and hills from there.
The best way to explore Montalcino is to do it without a map. Just walk ahead and between stone houses. The city is so small that you can visit all main sites within an hour.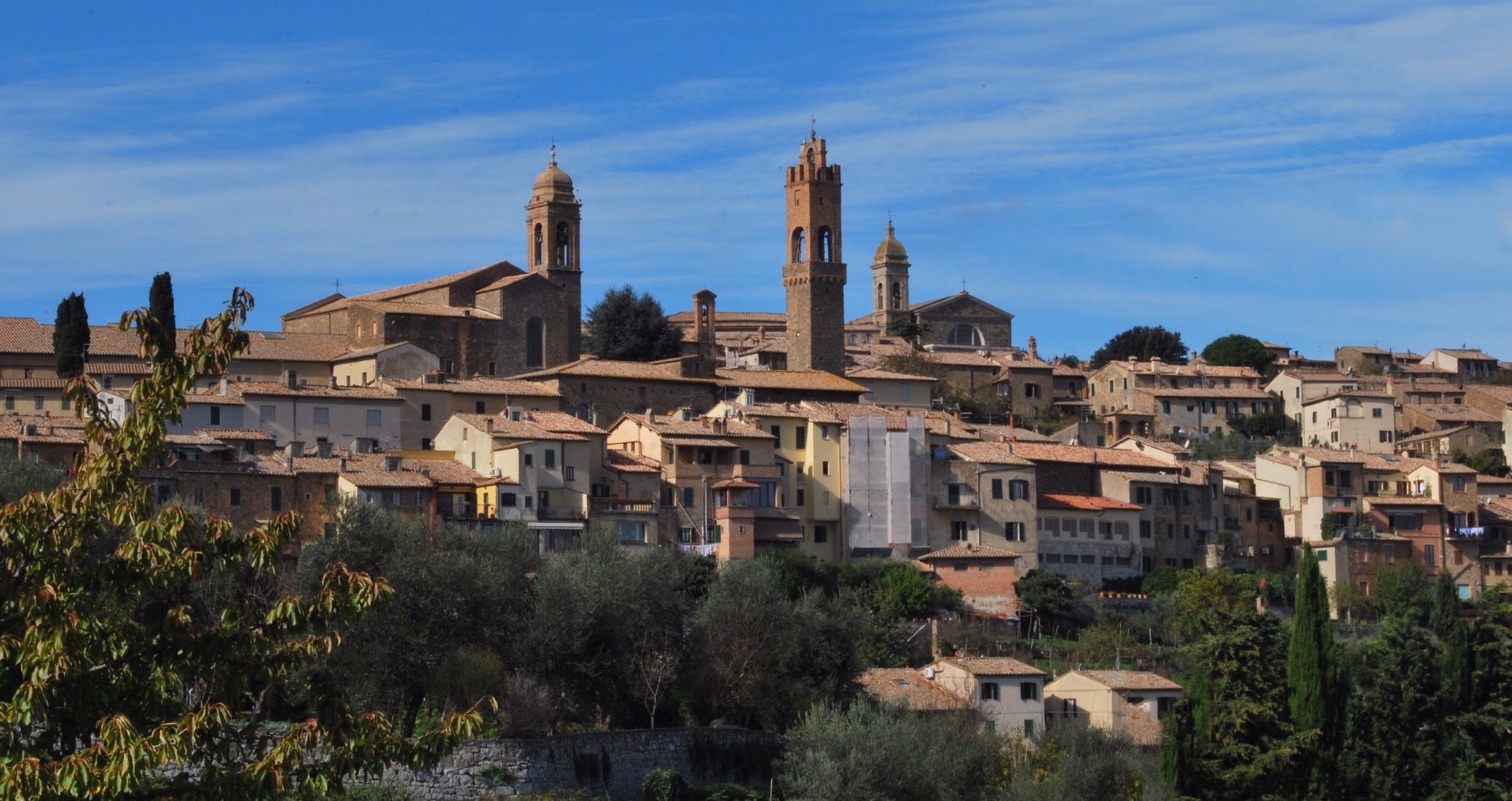 Save
Save
Save
Save