No Comments
Gajapuri Resort & Spa/Koh Chang/Tajlandia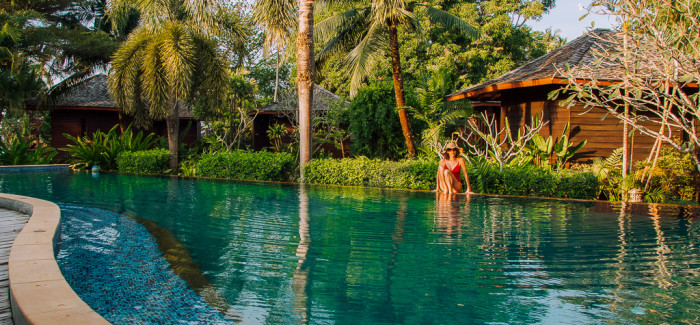 Stylish bungalows and villas with swimming pools are hidden in the rainforest. Here you can feel the tropical climate and exclusivity in accordance with nature. 
The boutique hotel Gajapuri Resort & Spa, in both design and atmosphere, perfectly matches the magical, pristine surrounding. 
If you book the hotel through booking.com, we get a little money from them, and thanks to that we can travel and develop our travel projects. So please BOOK clicking CLICK.
FOLLOW US: FB intopassion, IG into_passion
Be part of STYLISH PAPER and intopassion – our travel projects and support us: patronite.pl/intopassion.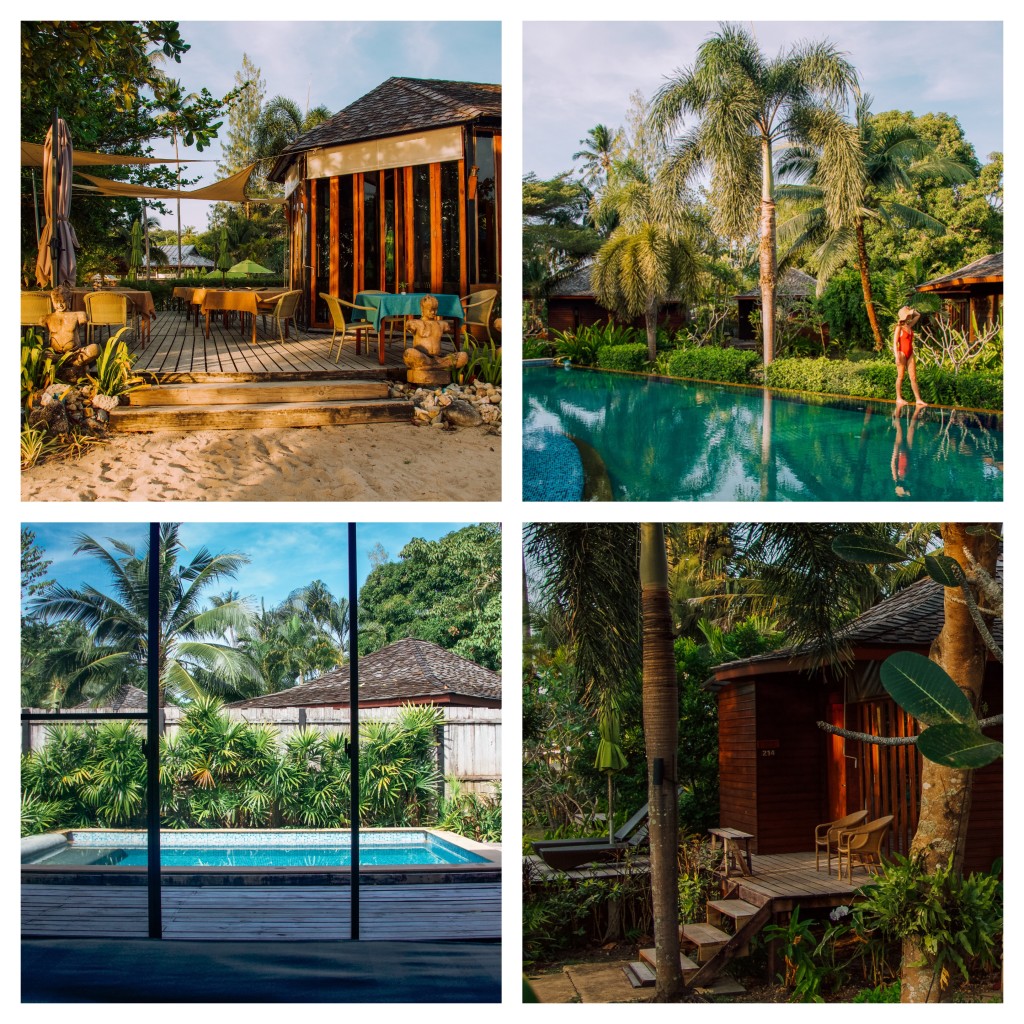 Architecture and design of the hotel
The first words that came to my mind when I saw Gaja Puri Resort & Spa were wood and jungle. Starting from the paths that allow you to move between various corners of the resort, through the bungalows and villas, ending with stylish furniture placed in their interiors, everything is made of wood. And around just a lush jungle that comes as close as possible to keep the resort on the level of luxury. As for the architecture of the resort, I was very pleased that there is no hotel building here, all are accommodated in bungalows and villas – smaller or larger, but separate units that are separated by wooden paths and greenery. And greenery, as I mentioned, surrounds us here from all sides. The combination of wood and tropical plants has always delighted me, it is something very natural and at the same time extremely beautiful.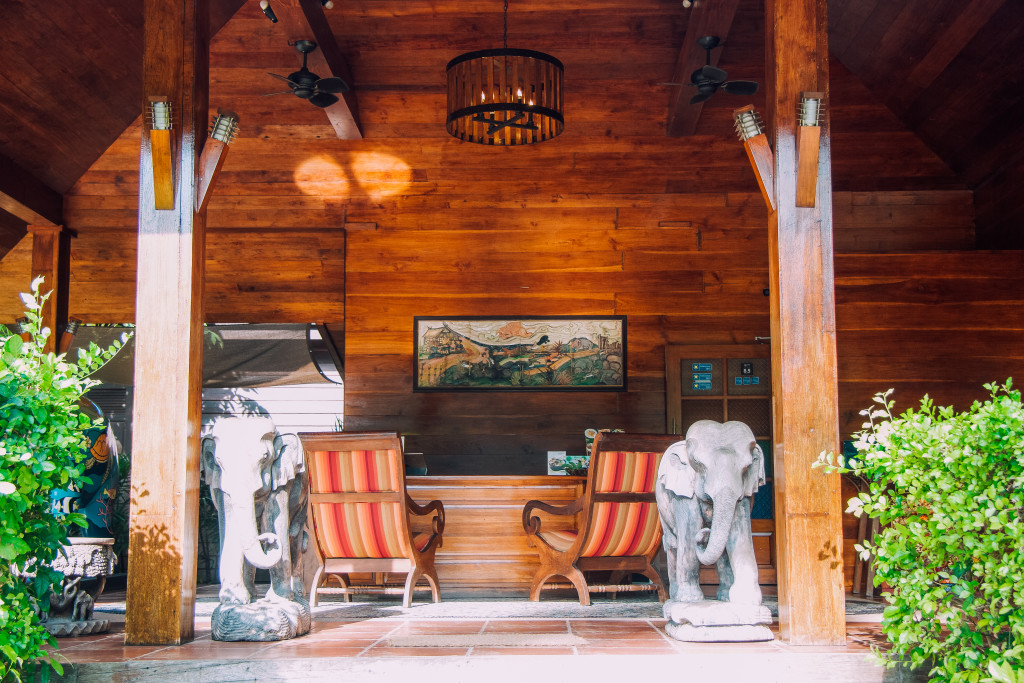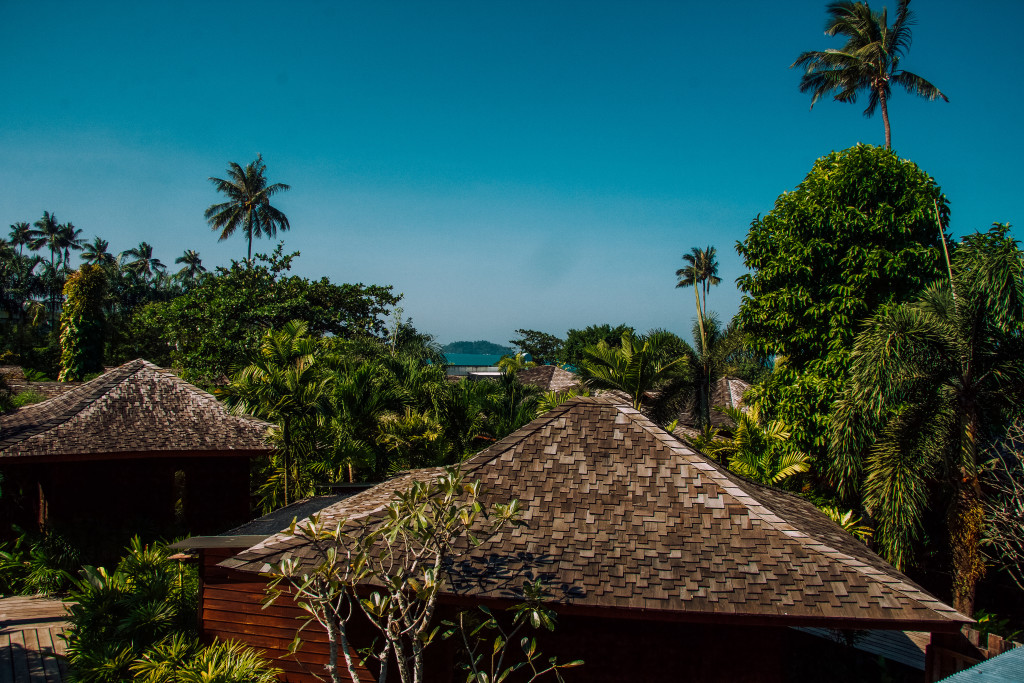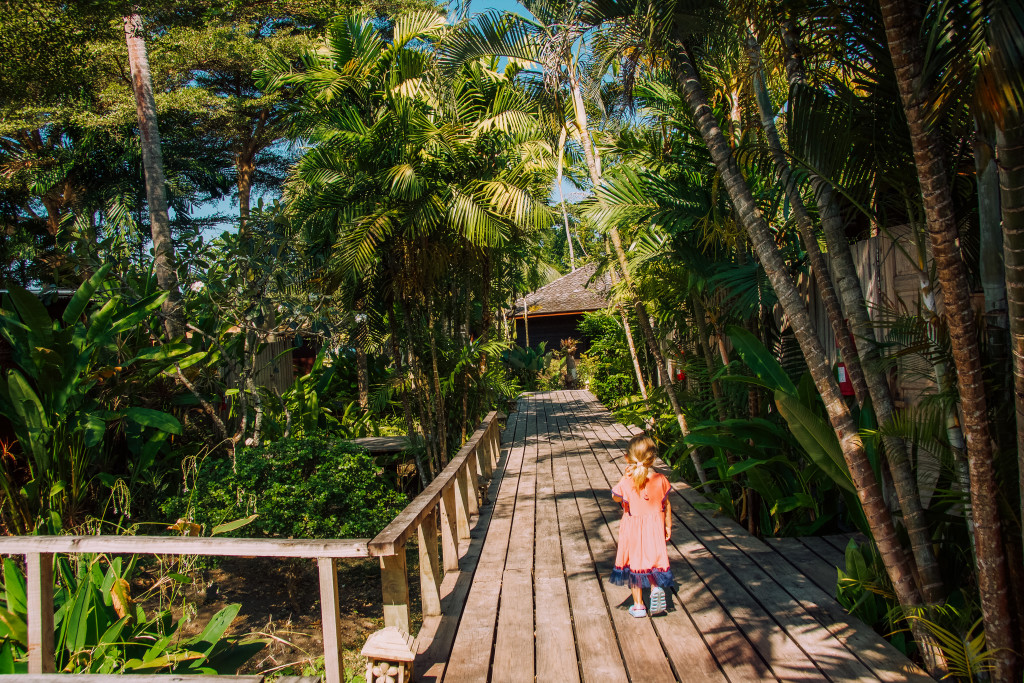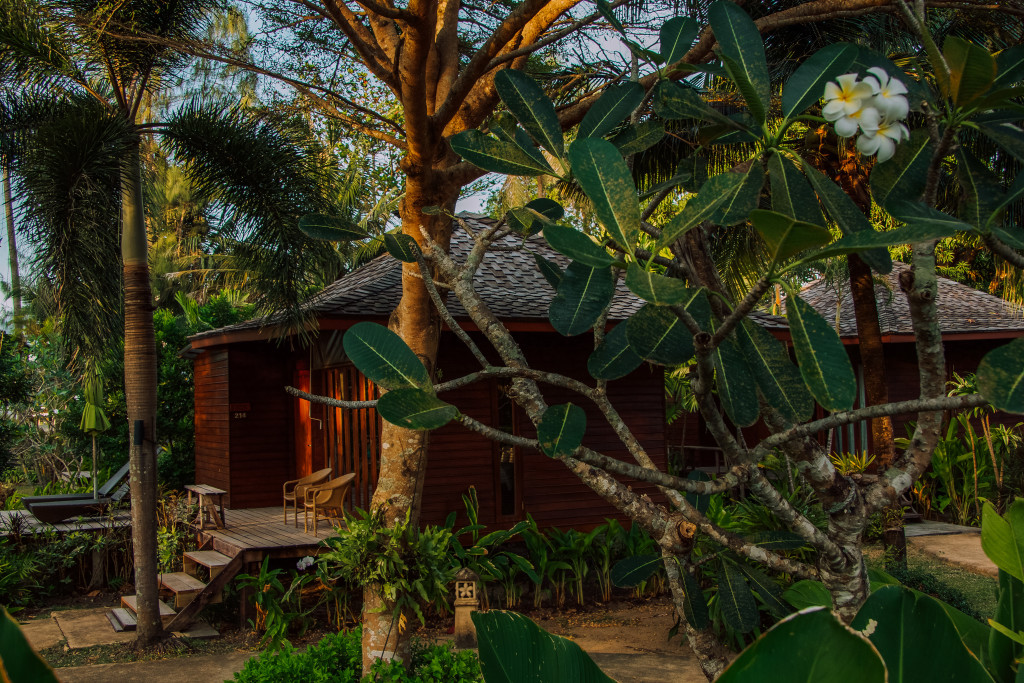 Bungalows and villas
Gaja Puri Resort offers a wide range of options when it comes to choosing accommodation. Depending on the number of guests, as well as their personal preferences (and how much you have on your credit card), everyone can find the perfect option for themselves.
A huge villa with an area of ​​192 m2 with private pool and jacuzzi? This option sounds perfect  for a group of friends or family who want to experience peace, privacy and luxury.
Bungalows with ocean or mountain views? Cottages with a private jacuzzi? There are nine unique accommodation options to choose from, some in the adults-only section. There will be something for families with children, friends, as well as couples going to Thailand for a romantic vacation. All rooms are air-conditioned and provide access to free Wi-Fi. They differ in surface and design details. Each has a minibar, coffee maker and DVD player. We spent the first night in a standard superior bungalow – it was nice to sit on the bench in the evening in front of the cottage and listen to the sounds of the world around – from splashing fish in the stream to the singing birds. On the second day we moved to a villa with a private pool and what can I say – here was great. The fenced area guaranteed total privacy, the table in front of the house allowed lunch or fruit, and the private pool is a luxury for me.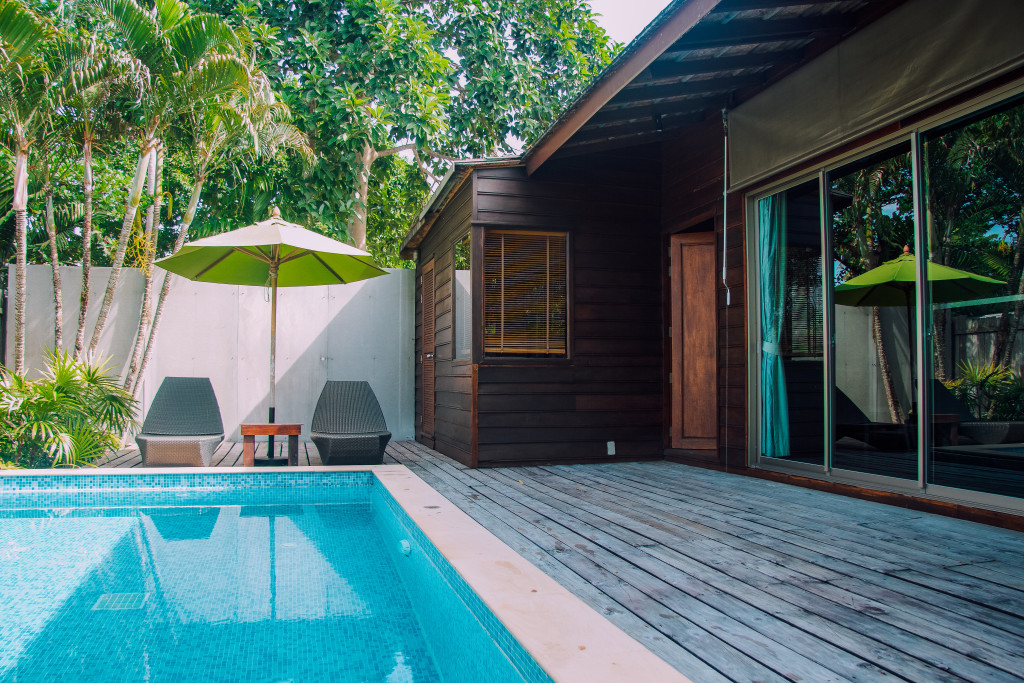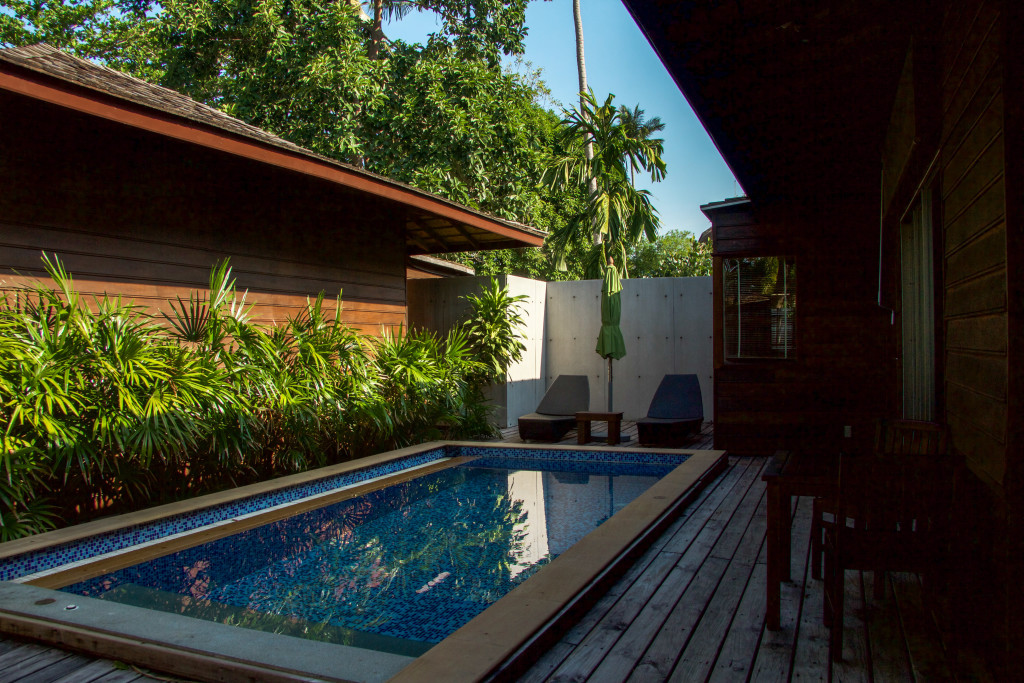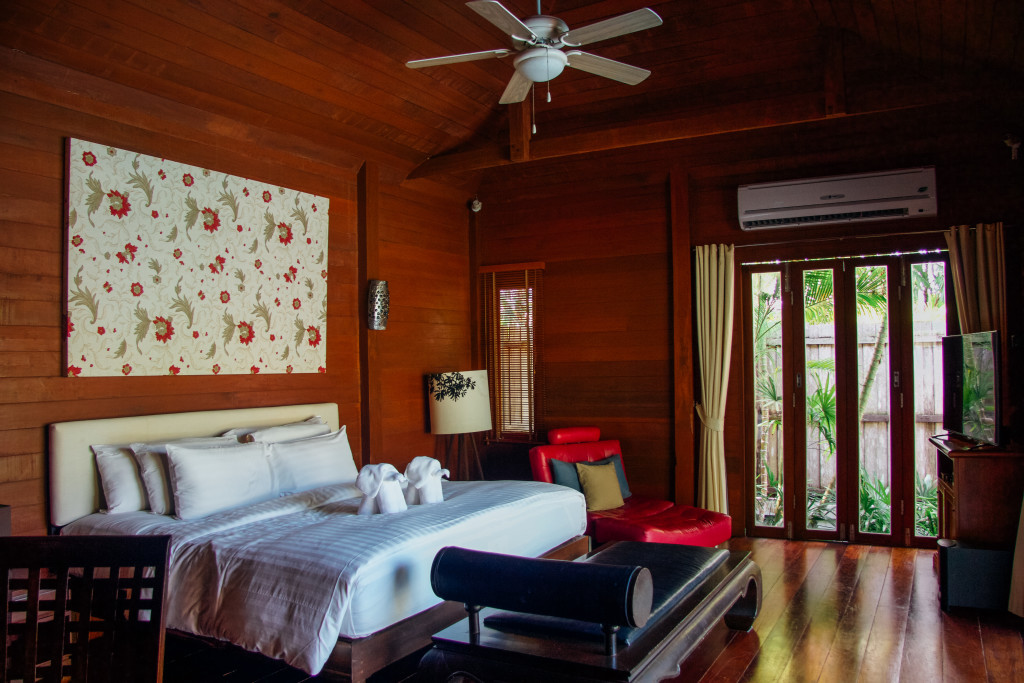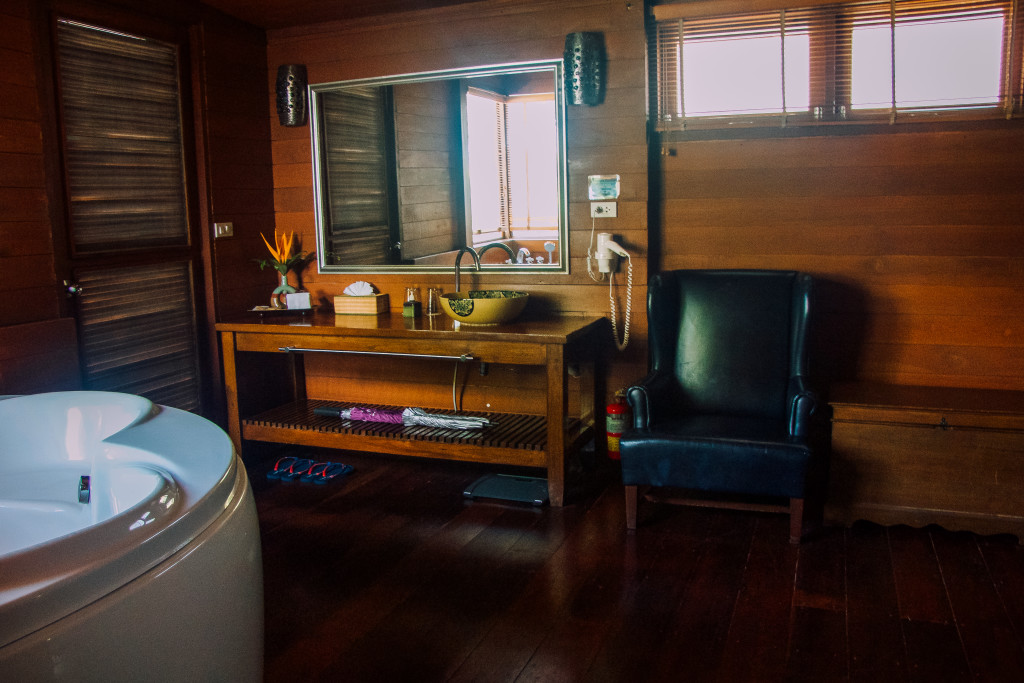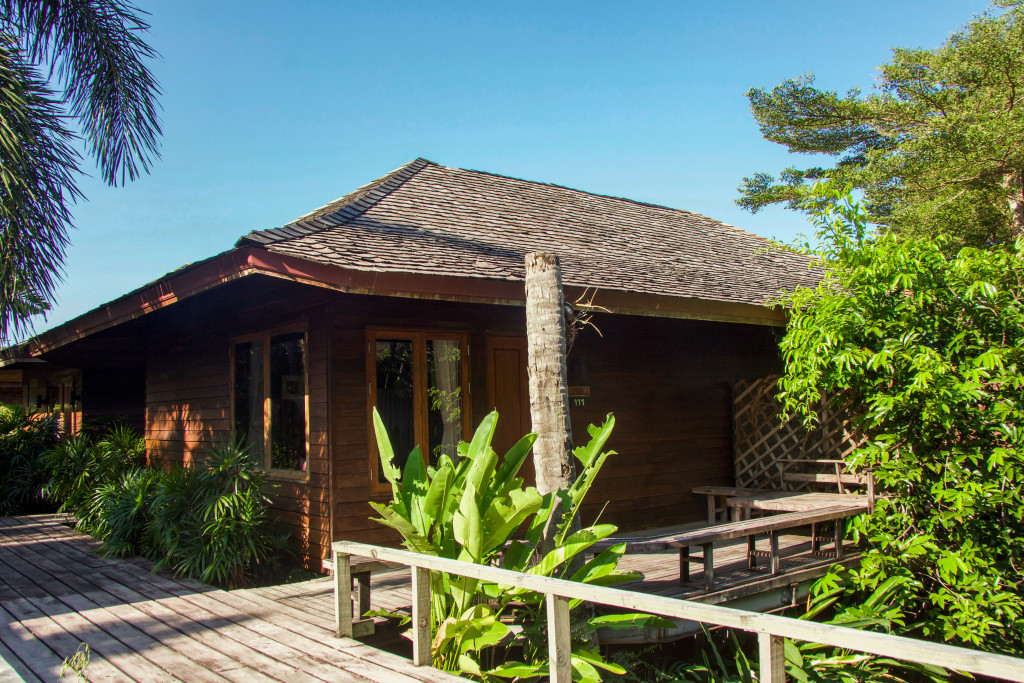 Food
We climb the stairs to sit in an open air restaurant, which has a very nice vibe and beautiful view over the treetops. A wonderful breakfast awaits us here – Asian hot dishes, as well as various types of eggs (from Benedictine to omelets) can be ordered from the menu that can be found on our table. However, in a special, air-conditioned room you will find high-quality products such as Italian hams, granola or homemade jams. This is the kind of breakfast that makes my morning.
During the day, guests can enjoy a variety of drinks and light snacks at the poolside bar. Traditional Thai and Western dishes are served at Matang and Chaan Gaja restaurants – you can enjoy steaks as well as seafood dishes and Thai curries. Unfortunately, I will not recommend any dishes as we didn't try anything. The beachfront restaurant is also a wonderful place to have a drink and watch the sunset.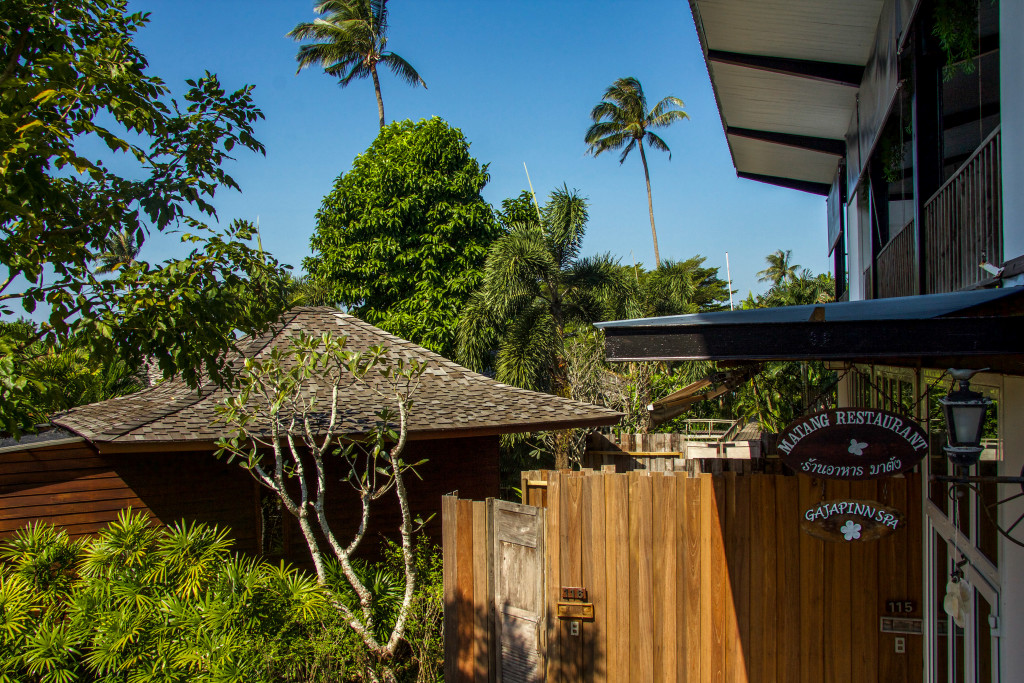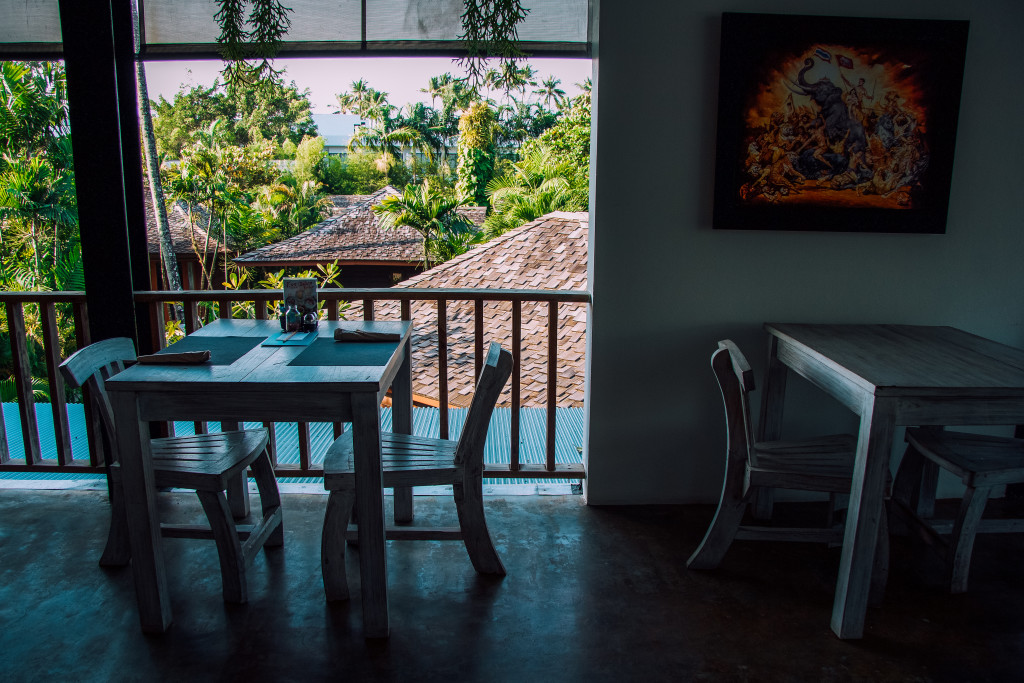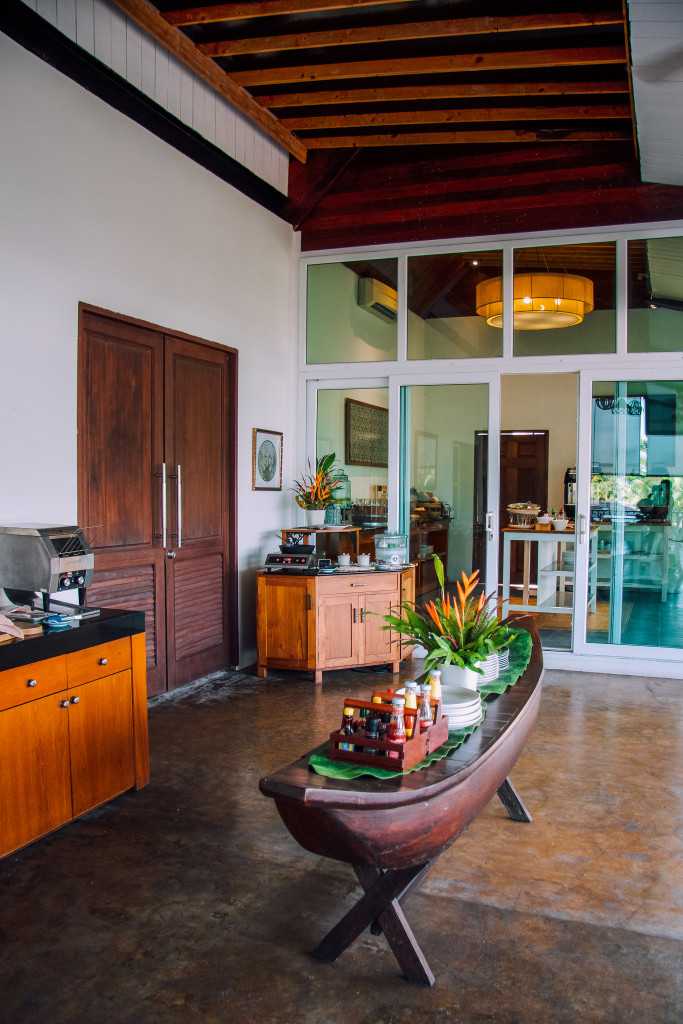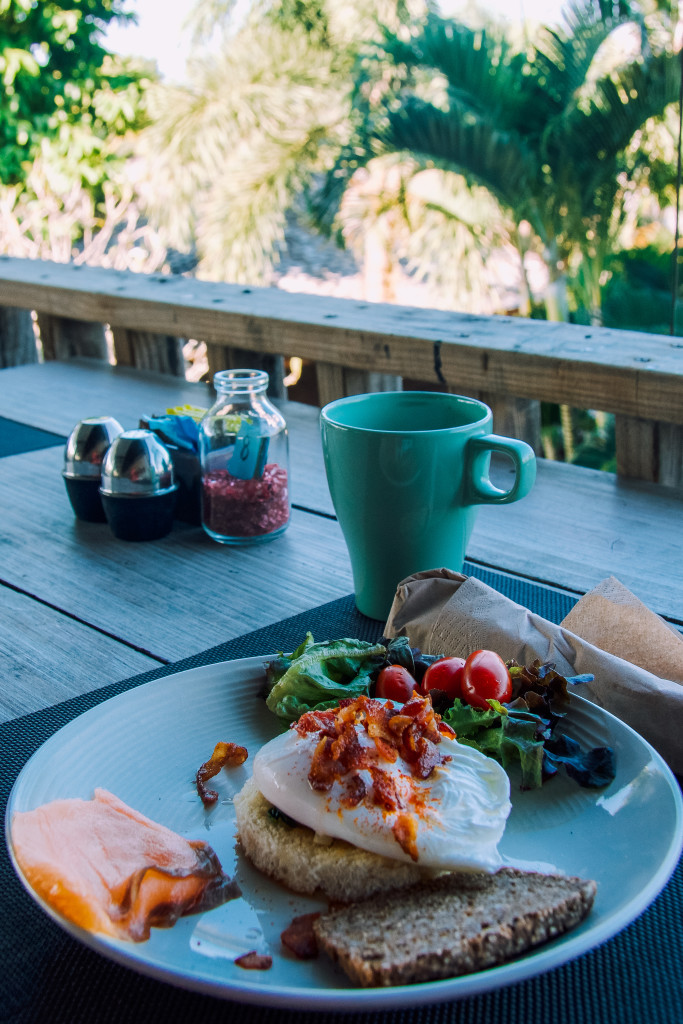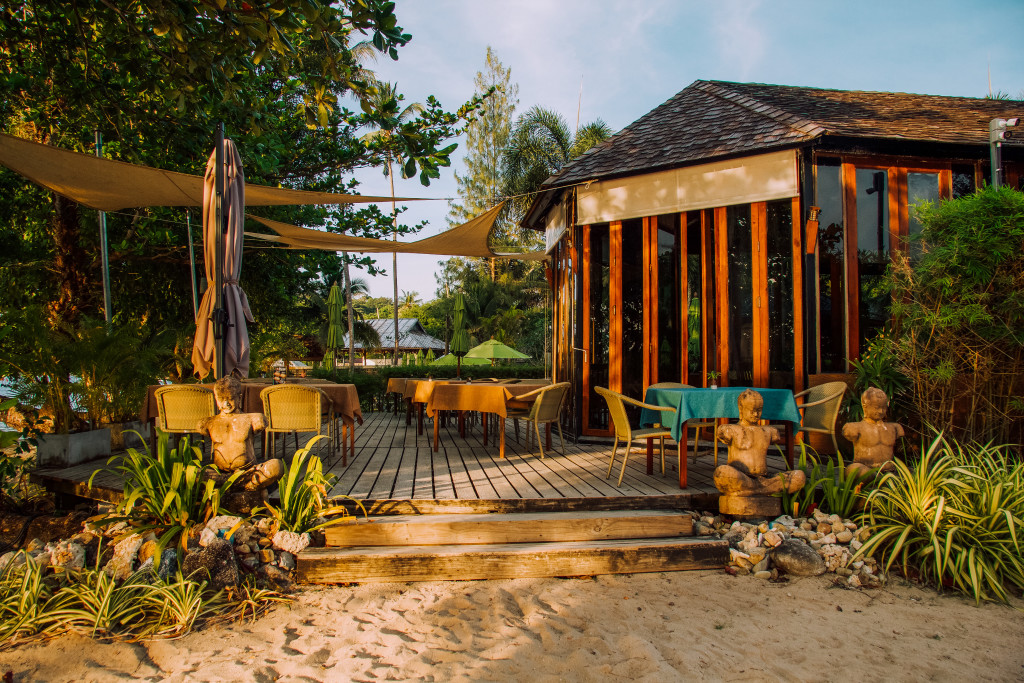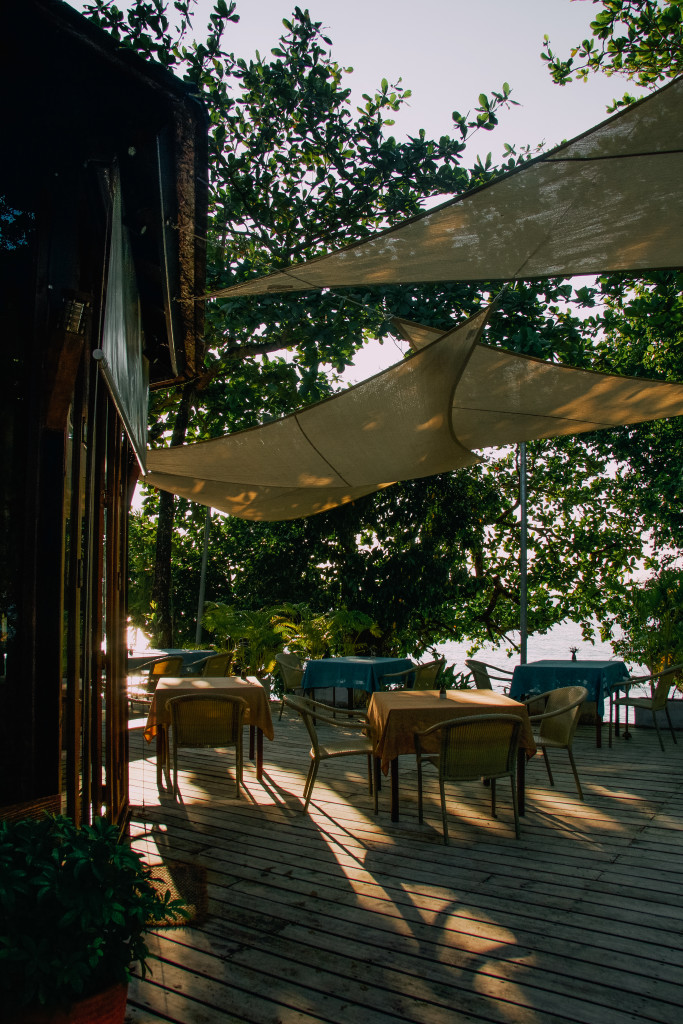 Relax and attractions
If the bungalow you have chosen does not have access to a private pool and jaccuzi, you can use the public swimming pool – one is for all guests and the other is only for adults (over 16 years). A nice place to stay will be also a beach area.
A wellness center, sauna, hot tubs and swimming pools are not all the attractions available. In addition to them, you can also use a wide range of traditional, famous all over the world and valued Thai massages.
There is also a library within the resort, which offers a wide range of books and films. Water sports fans can take advantage of the available kayaks and take some physical effort without additional charge. At the reception you can also get help with booking trips or a private boat.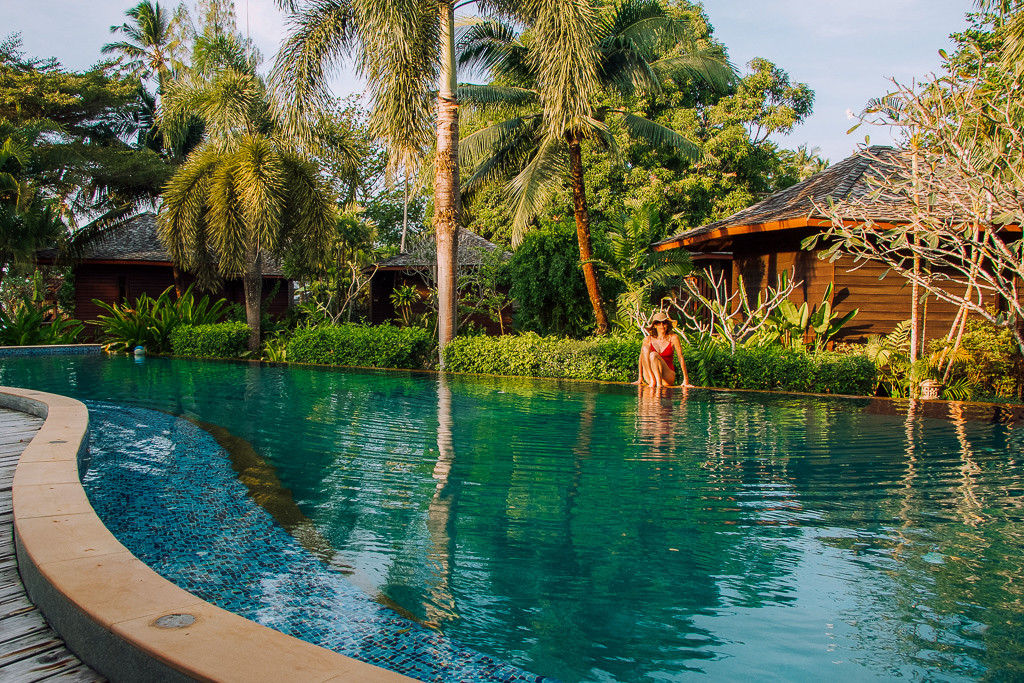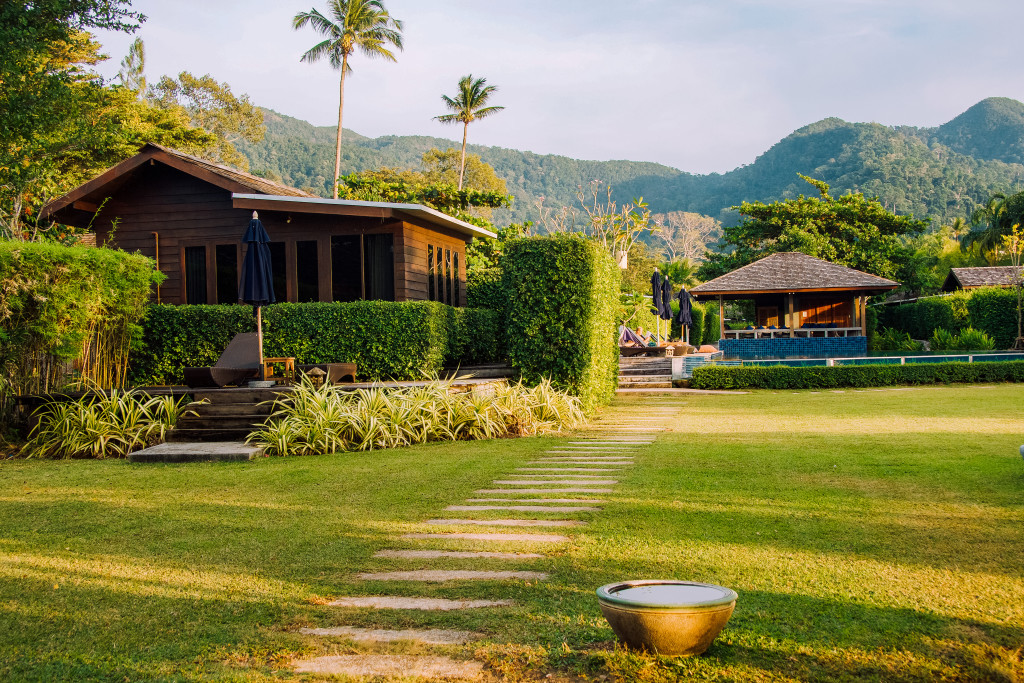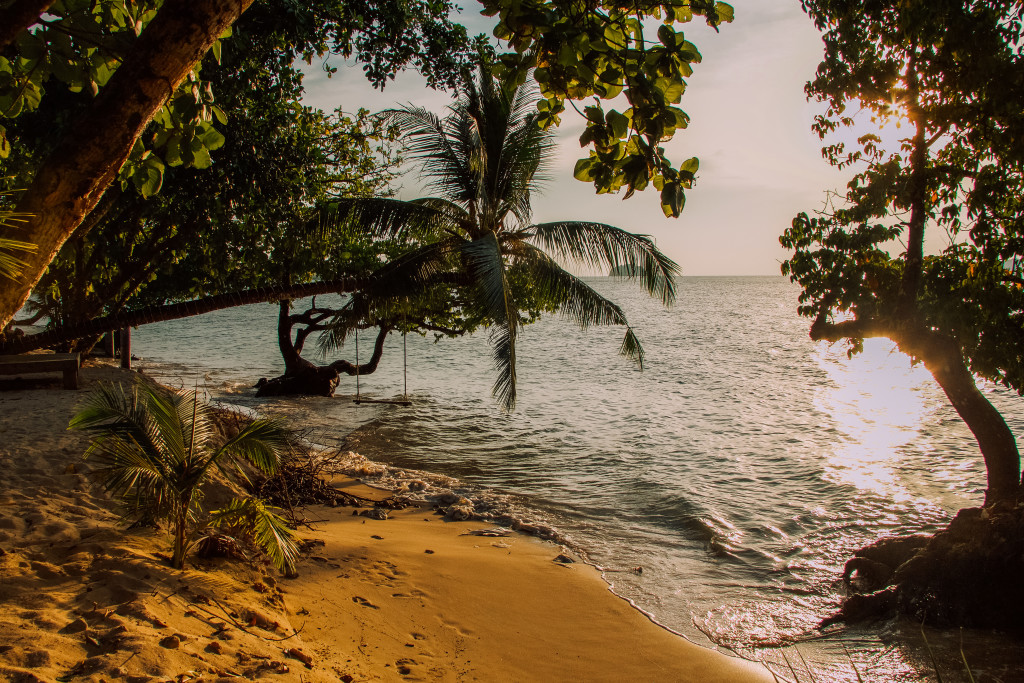 Holidays with a child
Let's agree that a villa with a pool is the most convenient thing when you have a child, however we also often used the charmingly located large pool. Me and my husband were swimming, and Natalka was snorkeling in her mask. Right next to the big swimming pool, was a small children's pool, or maybe something between the children's pool and jacuzzi – in any case, the fun was excellent – the daughter either tried to swim from one edge to the other without her swimming armbands, or played happily among the bubbles. As for the beach, swings were the attraction – we both had fun on them. As for entertainment dedicated to children, there was a library with children's books in the restaurant where we ate breakfast, while fun games were found in the beach restaurant. Natalka also liked the fish in the stream that flowed along the path.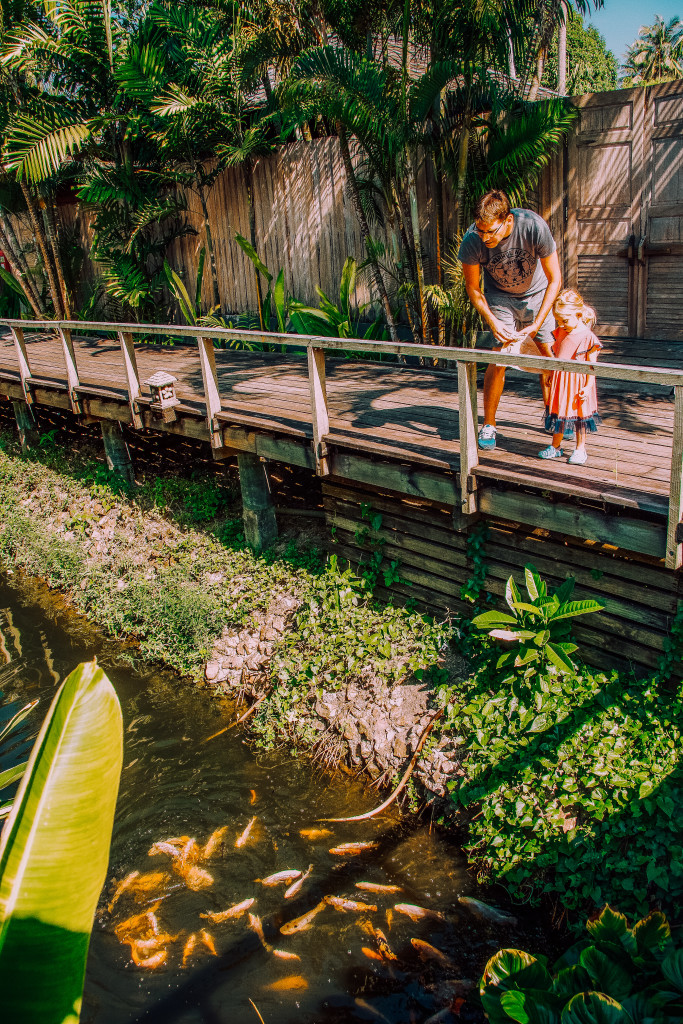 What we liked:
– location, absolutely natural incorporation of the resort into stunning nature
– breakfasts that emphasize the exclusivity of the resort 
– part of the resort where you cannot stay with children, so that people who come to relax can indulge in blissful relaxation
– location of the resort in a super cool town that gives us access to both shops and 7Eleven as well as to the street food, fruit stands, street spas and international restaurants