No Comments
Hidden gem in Italy: Burano in Veneto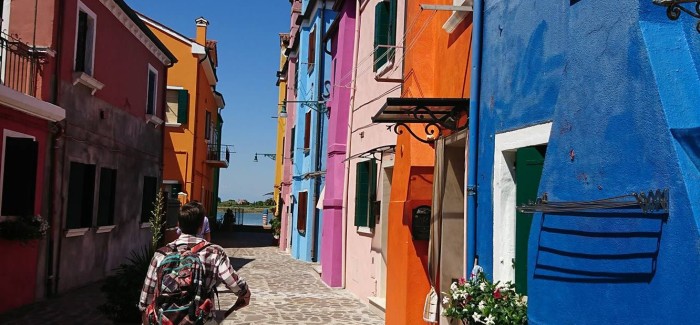 The village gets tousands of likes on Instagram. It's so lovely and appealing that it makes it difficult to take an ugly photo there. Burano, small village close to Venice, is a perfect postcard from your Italian holidays.

Text and photos: Patrycja Szewczyk
We take a touristic ferry from St. Mark square in the heart of Venice. The travel takes a bit more than an hour as we stop by a few small islands close to Venice. Getting close to Burano we see colourful houses reflecting the sunbeams. It's a little town what gives the village an extra charm. Narrow streets hide a full range of colours, an amazing impression make small bridges crossing the tiny alleys and little streets.
What's important there are no crowds of tourists – we walk slowly admiring shops with traditional Burano lace, delightful coffee shops and small restaurants. The colours of the buildings are breathtaking, look like just painted by the best artists. It's worth to get lost and to feel as the time go slowly here. Crossing one of the bringes totally unconciously we get to the next island called Mazzorbo, where we stop in the typical Italian Trattoria alla Maddalena. We order the speciality of Italian drinks- bellini- mixed white peaches with prosecco and grilled seafood, fishes and small crabs. After the feast we go to the park to wait in the shadow for the return boat to Venice.