No Comments
Weekend in Poland – TOP 5 hotels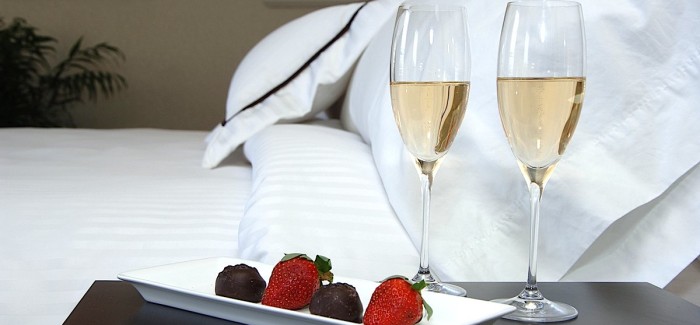 You can find more and more hotels and other places in Poland that are just as good as high class facilities in the world, considering the standards and the high level of services. The key to their success is the offer fitted to different groups of clients and their requirements – which is the highest standard of services. We present you TOP5 places that are a good choice for spending time with family, as well as for a moment of relax for body and soul.
Not for SPA lovers only
Hotels SPA Dr Irena Eris – luxury close to the nature
Unique placement of each Hotel SPA Dr Irena Eris close to the nature, excellent service and the highest standards make them really exceptional places, which provide absolute relax and biological regeneration.
Hotels SPA Dr Irena Eris were made based on original concept considering holistic attitude towards beauty and leisure. Which is more, they are a professional realization of the SPA idea, according to world standards. These characteristics make them a part of the elite on the polish SPA market. They set trends and they are the best in terms of the quality and standards. They are also a synonym of luxury.
At the present time, the group of Hotels Spa Dr Irena Eris consists of three exclusive, five-star facilities – in Polanica-Zdrój (Kłodzko Valley), Krynica-Zdrój (Beskid Sądecki) and on Wzgórza Dylewskie (Western Masuria). Set up in remarkable locations, they provide the proximity of nature as well as perfect conditions for a full biological regeneration. Furnished with a good taste, refined in the tiniest details, they are a harmonious conjunction of traditional architecture and a modern one, while guaranteeing luxurious conditions of visit for people looking for a gateway from everyday commotion and expect a high-standard service at the same time. Those places attract guests thanks to friendly aura, natural vibe and perfect service.
Hotels SPA Dr Irena Eris, as the only polish hotels, were awarded with a certificate of quality in the highest category – Wellness Premium – from an independent German Wellness Association. Moreover, Hotel SPA Dr Irena Eris Wzgórza Dylewskie is a part of 22-year history of Association, as the first facility that obtained the best result after a secret audit (in 2014).  Those hotels are also the only ones in Poland that are a member of International SPA Association, organization which associates the best SPA in the world and which is a mentor on a SPA market for 25 years now.
Hotels SPA Dr Irena Eris have obtained 60 prestigious awards from industry environment as well as awarded by guests, including popular Travellers' Choice award from TripAdvisor, based on excellent tourists' reviews.
Hotel SPA Dr Irena Eris Krynica Zdrój, Ul. Czarny Potok 30, 33-380 Krynica-Zdrój
Hotel SPA Dr Irena Eris Wzgórza Dylewskie, Wysoka Wieś 22, 14-100 Ostróda
Hotel SPA Dr Irena Eris Polanica Zdrój, Ul. Dębowa 19b, 57-320 Polanica-Zdrój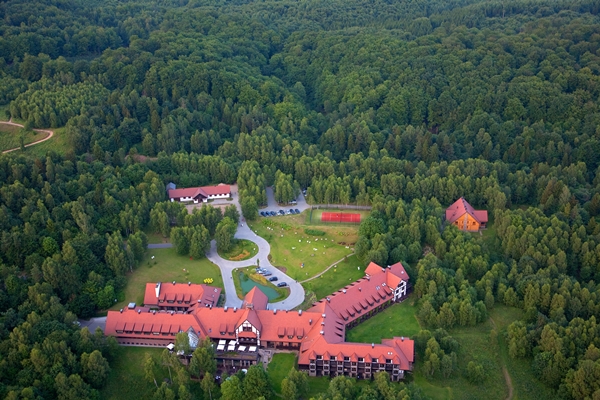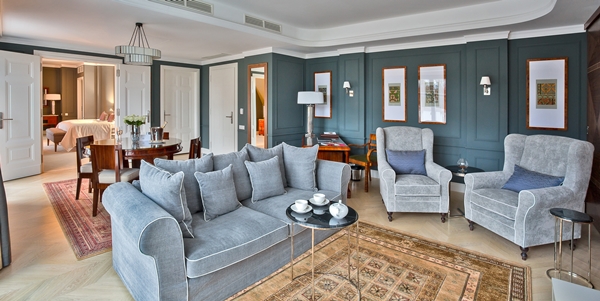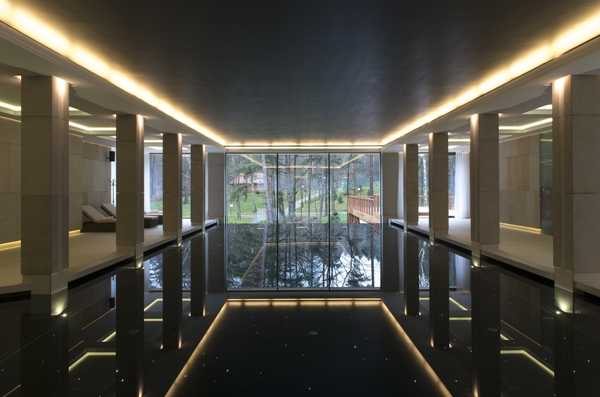 For design enthusiasts
NoNameLuxuryHotel&SPA
NoNameLuxuryHotel&SPA unites modernity, tradiotion and luxury in the best way. Localized among wild nature and 15 km from Białka Tatrzańska, in the direct neighbourhood of the Pieniny National Park, this hotel is the perfect place for resting and achieving the peace that you dream about. The facility consists of buildings that are made from spruce trunks and linked with glass corridors. What attracts attention the most, is the arrangement and the decor: the connection of raw wood, glass, stones and flax reflects the spirit of this place and gives an extraordinary, modern character to it. In NoNameLuxuryHotel&SPA you can notice a great care for the tiniest details, such as wooden baths in rooms, luxurious linen beddings, the works of art of Alessandro de Stefano, handmade decorations made of tree trunks, roots, branches, glass and stones… Those things make every room extraordinary and unique.
The hotel cares for holistic attitude towards guests, which means not only care for comfort, but also for things as wellness, mood, beauty and inner peace. There's a Medical&Beauty SPA, where we can use the help of the high-class professionals that will choose the treatments especially for you, the medical as well as the beauty ones or those relaxing and enhancing condition. We can take advantage of brine pool, salt cave, several types of sauna, beauty parlour services and the gym. The most recommended and innovative treatments are: bath in goat milk and aromatherapeutic salts, aromatherapeutic massages.
Planning your visit in NoNameLuxuryHotel&SPA, you should also take into consideration the restaurant which is based on Italian cuisine, where the best chefs create incredible and astonishing course every day that helps out the biological regeneration. There is also a Wine Bar for guests, where they can relax and enjoy the breathtaking view of mountains with a glass of wine.
Four-star NoNameLuxuryHotel&SPA is a place that will fulfill the needs of the most demanding clients, especially those for whom peace, the highest quality and privacy are important features. It is the favourite place of polish celebrities, and with a good reason.
http://nonameluxuryhotelspa.com/
Leśna 46, 34-442 Łapsze Niżne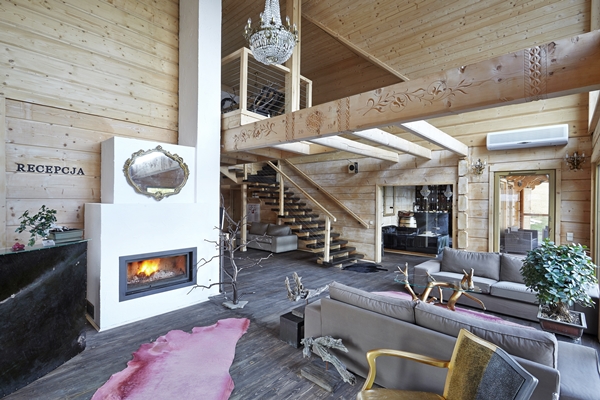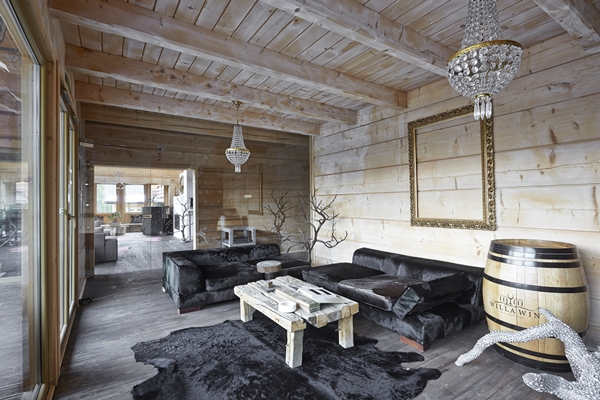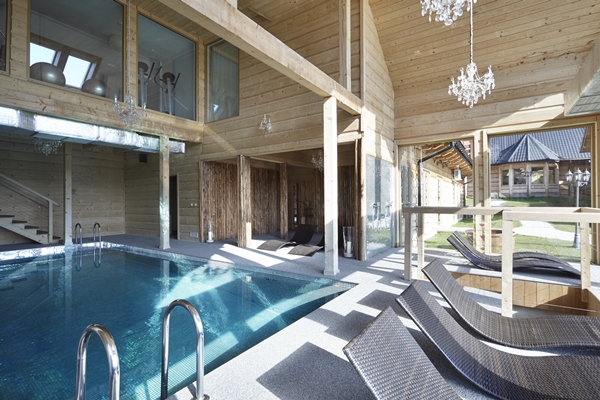 For those who appreciate history and beautiful polish beaches
Zamek Neptun – The Neptun Castle

The Neptun Castle is a place with soul located only a couple of metres from one of the most beautiful polish beaches, in Łeba. The castle, in which the hotel is located, arises among the dunes. There is a dense forest on the one side, and the endless blue horizon on the other one. Over 100-year history of this castle lets us feel like we are in the prewar times with all its style and elegance. This place was also an inspiration for filmmakers, for example the movie "Effi" was filmed here in 2007.
There are 33 rooms in the hotel, and each one has an individual character and the thing that is the most fascinating for us in the Neptun Castle – an amazing window view. All the apartments are equipped with a minibar, TV, and free internet access. The Restaurant "Salacja" also calls for a particular attention, thanks to chef Ireneusz Mallek, who has been improving his skills with the help of an excellent cook Jack Fedde. He creates dishes that fulfill the needs of the most demanding clients. The courses are a connection of French, Italian and – of course – Polish cuisine, with accents of oriental cuisine that are the icing on the cake. What's important, all the dishes are prepared with natural, fresh produce with no preservatives. Seasonal and fresh products are the foundation of cuisine, and therefore, the dishes created here are healthy and amazingly light.
In the Neptun Castle you can also make use of the beauty salon offer, in which the personnel with the best qualifications will make us feel exceptional. We'll find exclusive treatments here, considering face and body, such as the treatment with micronized seaweed, various massages and beauty services like make-up, hair removal, manicure and pedicure. In the summer season the great assets are: opened up pool with heated water and private hotel beach, which lets us relax on the beach without crowds.
The owners of the hotel always prepare exceptional offers and packets for their guests. We'll find weekend propositions for lovers as well as few days' relaxational stays. The Neptun Castle is also a place for business departures – there is a meeting room available, as well as modern electronic equipment.
ul. Sosnowa 1, 84-360 Łeba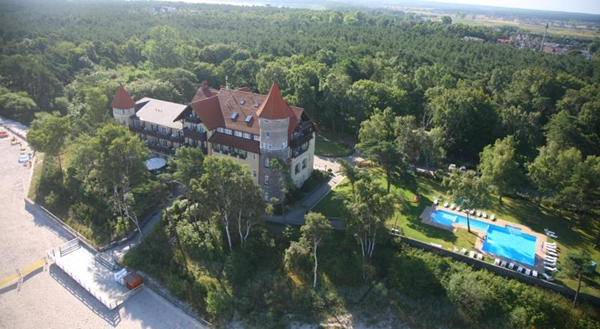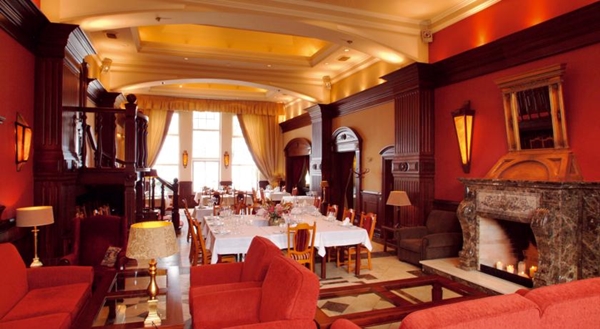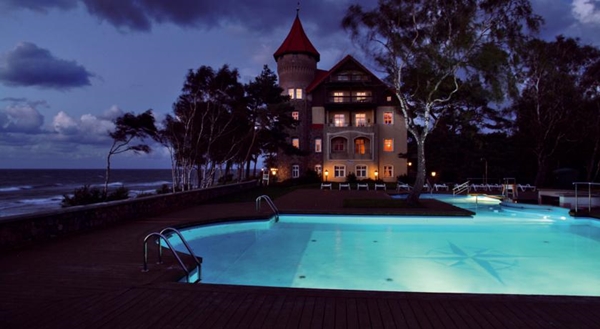 For active and the youngest
Zalesie Mazury Active SPA
Situated in the centre of Warmia and Masuria, less than 20 km from Olsztyn, by Orzyc Wielki lake, Zalesie Mazury Active SPA is the perfect place for family rest close to the nature! Far from the city, in the clean ecological environment, we'll find an exceptional center with a familiar atmosphere, which is created by parents for other parents and their children.
For the youngest ones the great attraction will be Bajkolandia (FairytaleLand) – more than 200 m2 space with a roof, equipped with jungle gym, toys, slides, rollercoasters, art corner and more. There is also an isolated space for parents, where they can relax while watching their children through the glass wall. The parents will also find an interesting training programme with professional fitness instructors. In the Zalesie Mazury Active SPA we'll also find a lot of outdoor playgrounds and a mini ZOO, where children can play with ponies, mini goats, a donkey and rabbits. There is also something designed for the elder ones – board games corner, foosball, coin football and PlayStation. For sports lovers there is a pool, adjusted to the kids with the Happy Kids zone, as well as a tennis court, volleyball and basketball courts, billiard, a ping-pong table and tourist bikes. Zalesie Mazury Active SPA is also equipped with a private beach with a rescuer. On this beach there are also attractions and slides. Children can also take advantage of original animation programs, based on their physical activity.
Thanks to popularization of active rest, Zalesie Mazury was awarded with a special commendation in the "Family-Friendly Hotel" and – another time in a row – was acknowledged by "Mother- and child-friendly hotel 2014" as the best Recreation Centre for families with children. It was also awarded with a Warmia and Masuria certificate. Beside that, it is one of a few hotel in Poland, where mothers can use various treatments while their children have a great amount of fun. Although the offer of the centre is aimed at families with children above all, thanks to diversification and modern infrastructure, it is also a perfect place for a wedding, relaxing weekend with friends, other parties and business conferences. In Zalesie Mazury Active SPA we won't be having a good time only – we'll also benefit from the proximity of nature, active rest and tourist attractions offered by this incredible region!
11-010 Barczewo, Zalesie 12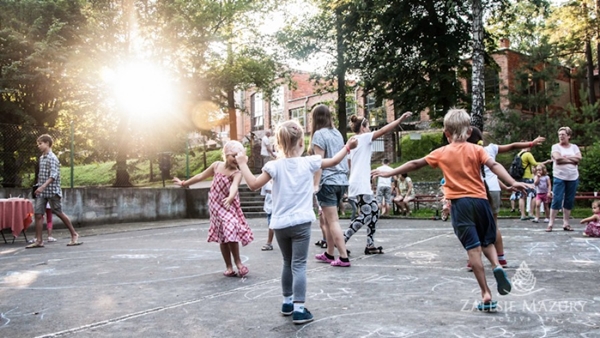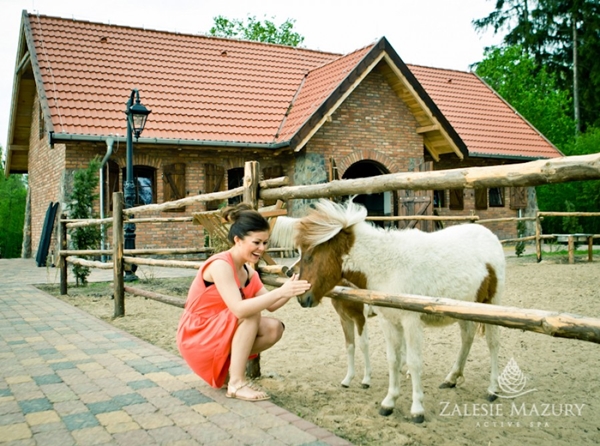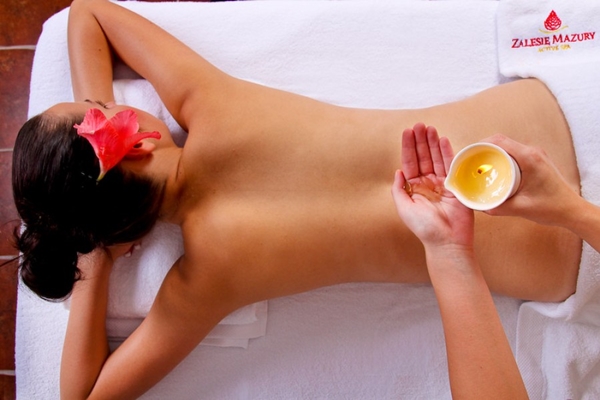 For polish cuisine & architecture lovers
Pałac Żelechów SPA & Wellness
Żelechów Palace SPA & Wellness is a luxurious hotel localized in Masovian Voivodeship. Intimate and unique atmosphere, polish hospitality and high level service is a great alternative for those who are looking for elite places. The palace is so extraordinary thanks to architecture from 18th century and modern furniture.
You'll be amazed by 75 rooms and apartments with luxury arrangements, their style, elegance, and also their functionality and comfort.
The palace offers dishes of polish cuisine, made with traditional recipes. Tradition and modern trends in cooking altogether make an exceptional effect even for those who are very demanding when it comes to food.
A brewery hidden in the dungeons of the palace is a real treasure of the facility. The beer here is brewed according to the several hundred years old recipes of well known brewers, with natural ingredients only. You can try this unique drink with extraordinary and original taste in the undergrounds of the palace.
Żelechów Palace is also a professional Conference Center, organizing conferences, banquets, presentations and trainings. It is an ideal place for organizing prestigious business meetings for a few people, as well as for groups up to 150 participants.
In the interiors of the palace, made with a great taste, there is a luxurious and modern Wellness & SPA zone, equipped with the most modern technology, allowing you to try the innovative beauty and relaxing treatments that no other SPA in Poland can offer. Similar equipment can be found in seven-star hotels in Dubai or on the biggest liner of the world – Queen Mary II. All the treatments are conducted by professional personnel, using cosmetics and preparations of the highest quality, among others those of the Japanese firm MENARD, giving visible results immediately after the treatment.
ul. Marszałka J. Piłsudskiego 36 08-430 Żelechów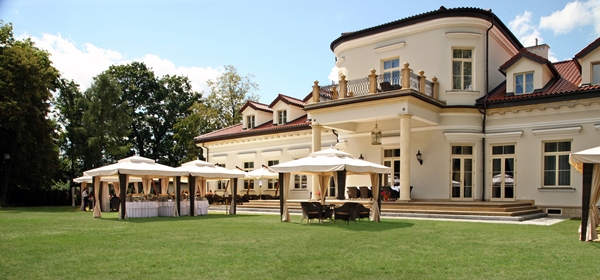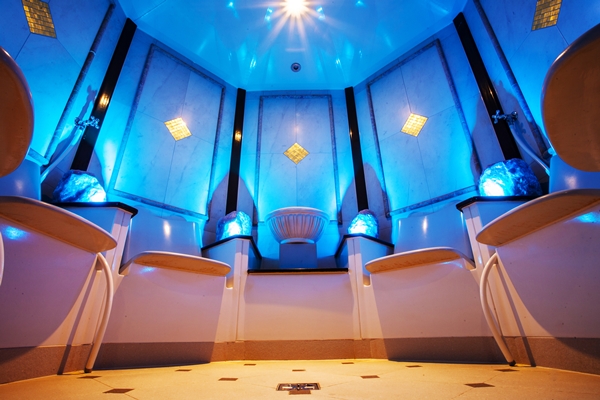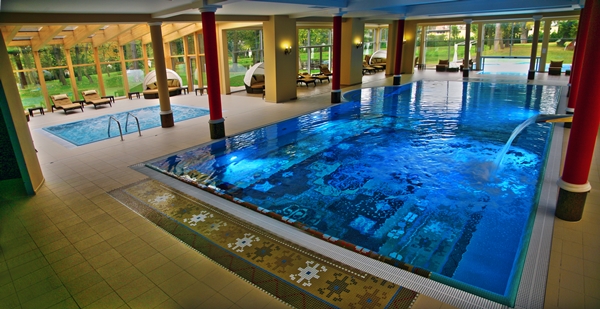 Czytaj także:
Save
Save