No Comments
HOTEL DE RUSSIE/ROME/ITALY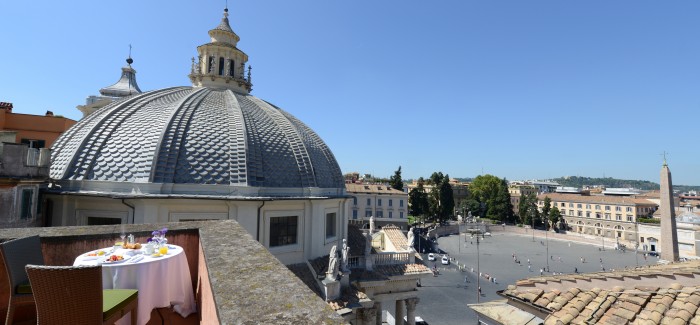 Just meters away from charming Piazza del Popolo, close to a Via del Babuino shopping street, which leads to Spanish Steps, there is one of the most unique, 5- star hotels in Rome- Hotel de Russie.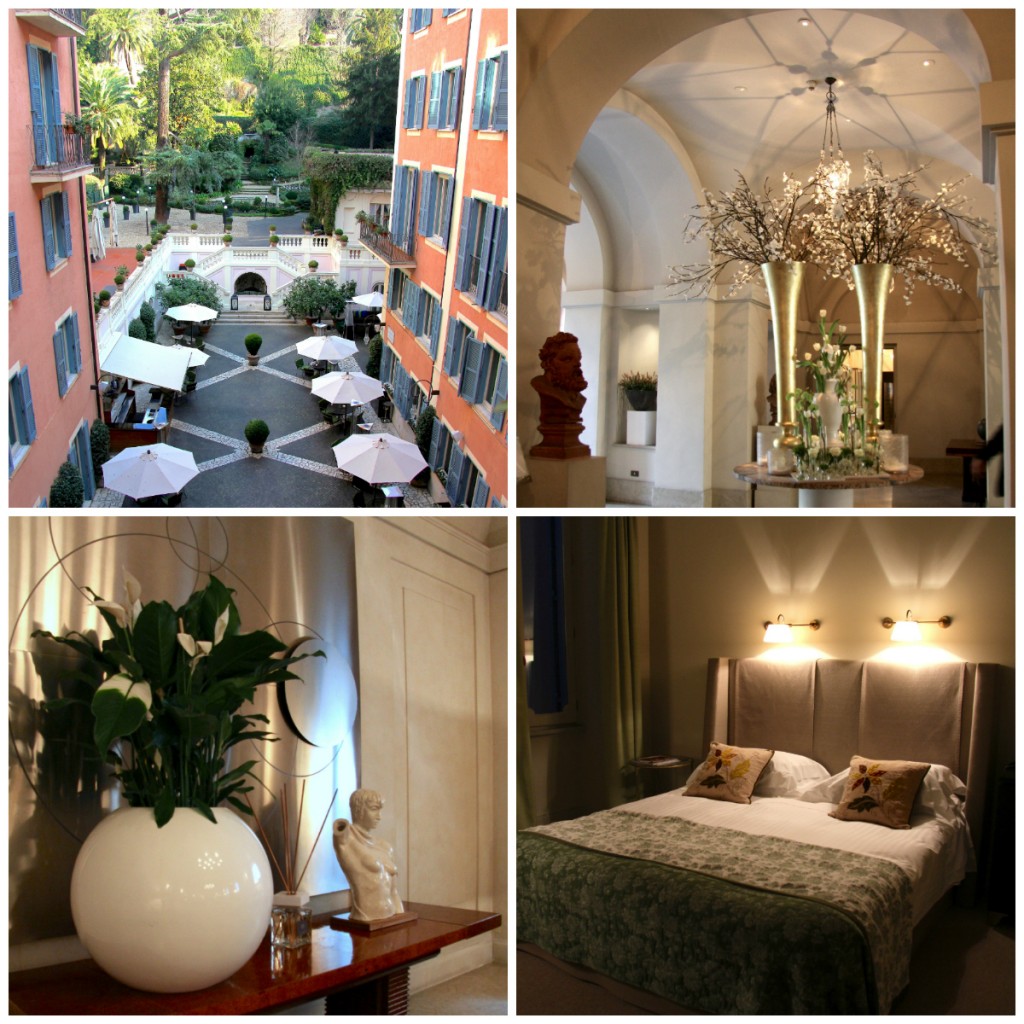 When going inside, classical, Roman architecture with modern solutions makes a huge impression on us. Saloon is spacious and full of works of art. Amazing flowers, like from the best florist, complete the whole effect.
The hotel was designed in 1841 by Giuseppe Valadier. The architect Tommasso Ziffer renewed it and made it how it looks today, mainly by painting the ancient buildings. He was supported by design boss of Rocco Forte Hotels- Olga Polizzi.
Natural colors like: beige, slight green, ivory and sand colors dominate in the interior.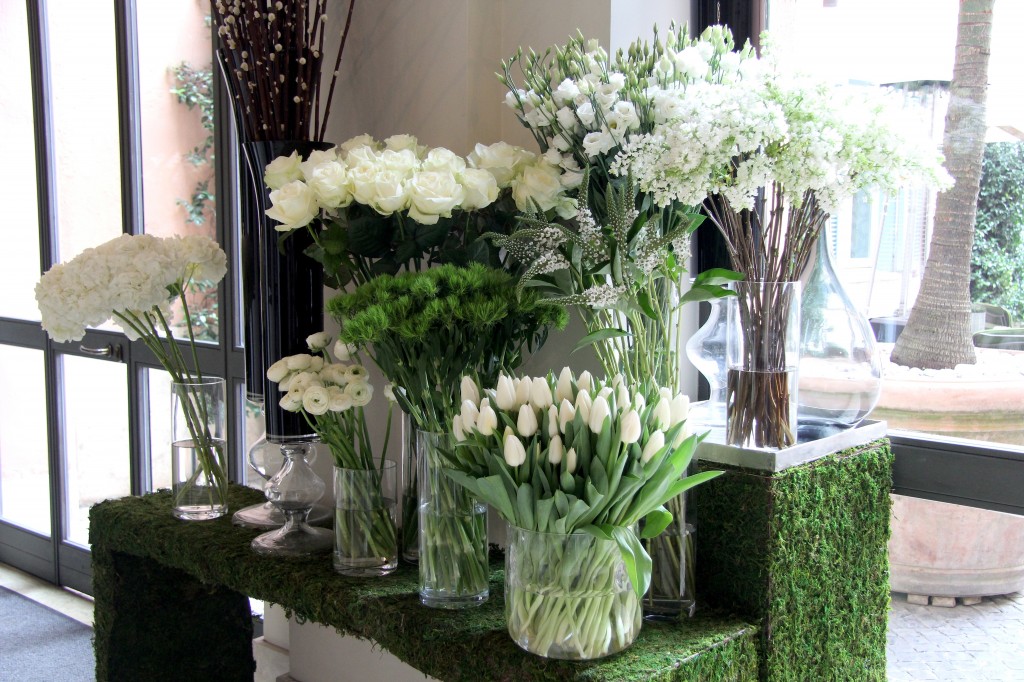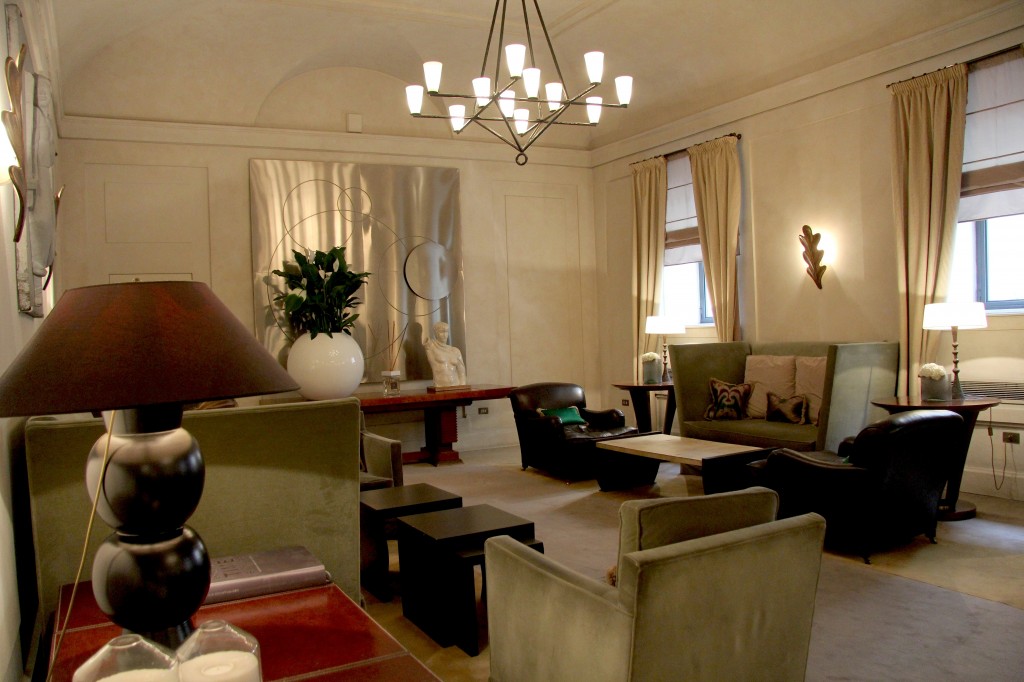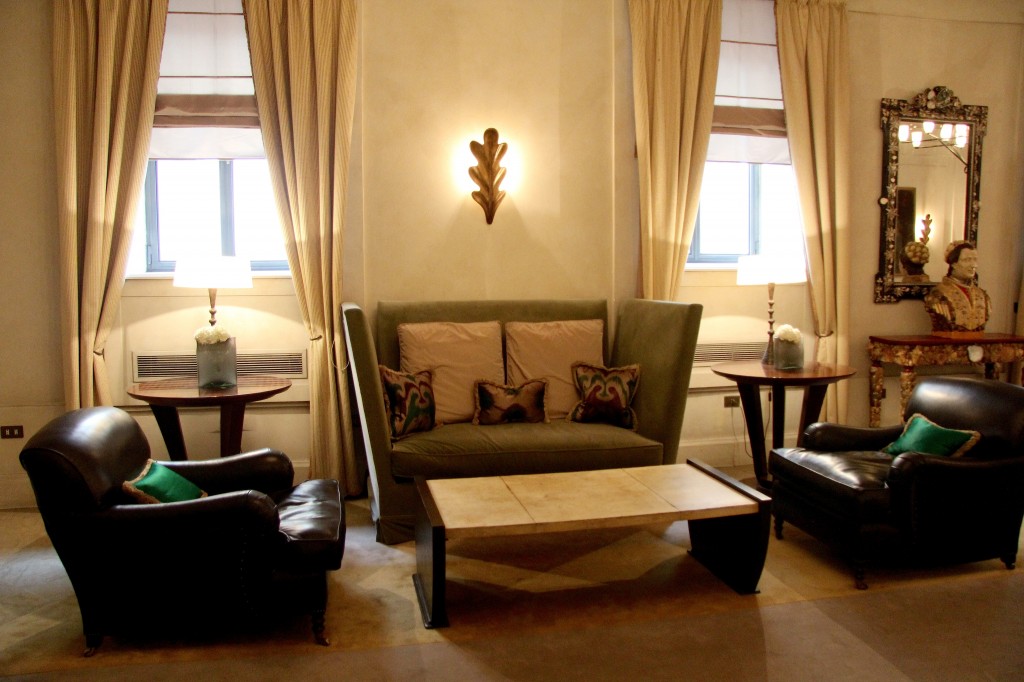 Rooms, suits and the apartments are in the similar color tones. Six of them have even their own terraces. The furniture are comfortable: sofas upholstered in soft materials, armchairs look classical, but tables and lamps are more Asian.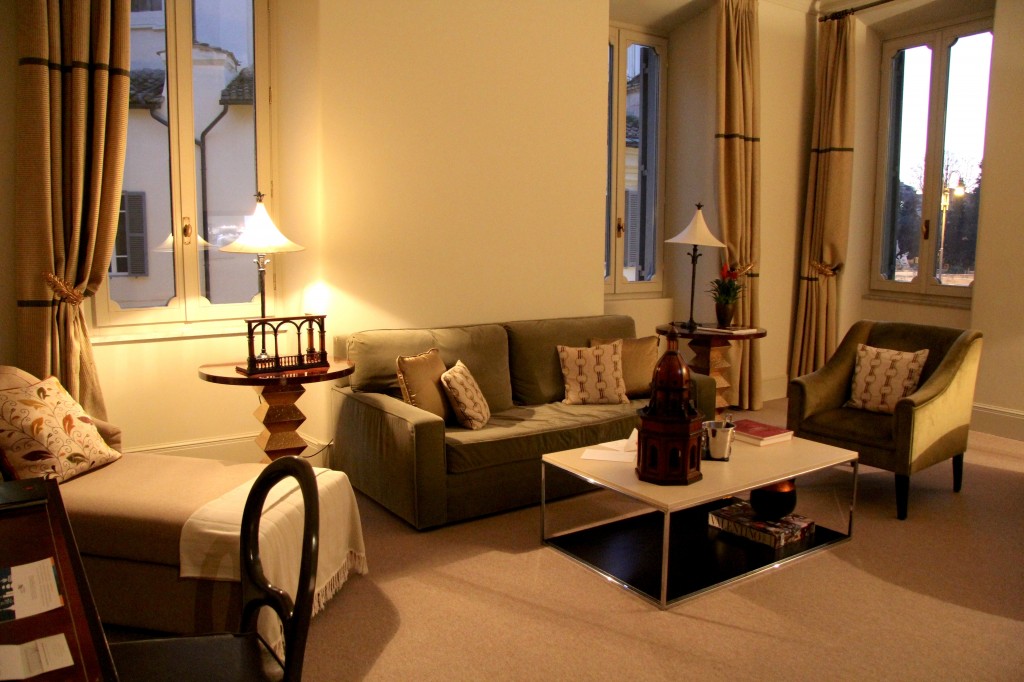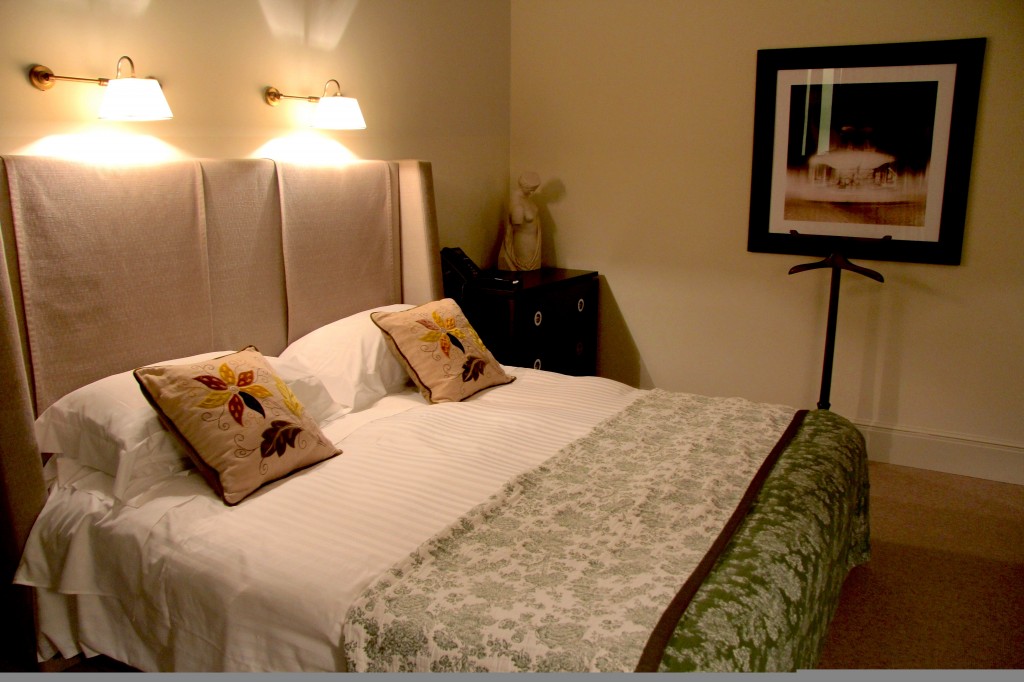 In this place in the past there was Locanda de Russie, where wealthy Russians spent their Roman months- periods when they left cold Moscow and moved to Rome. It is the tribute to guests as well as the principle of a Rocco Forte chain hotels, which takes care of place traditions. It is also the reason for giving the names of bars, apartments or restaurants with names in French. At those days it was Russian aristocracy language.
When going to a secret garden, which is a famous Secret Garden, we go through piazzetta Valadier where are the outers of Stravisky bar. It is a lovely place which blossoms especially in the apperitivo period. The bar inside is also popular not only as a welcome area, but also as morning breakfast or coffee place, eye to eye meetings and evening drinks by the bar.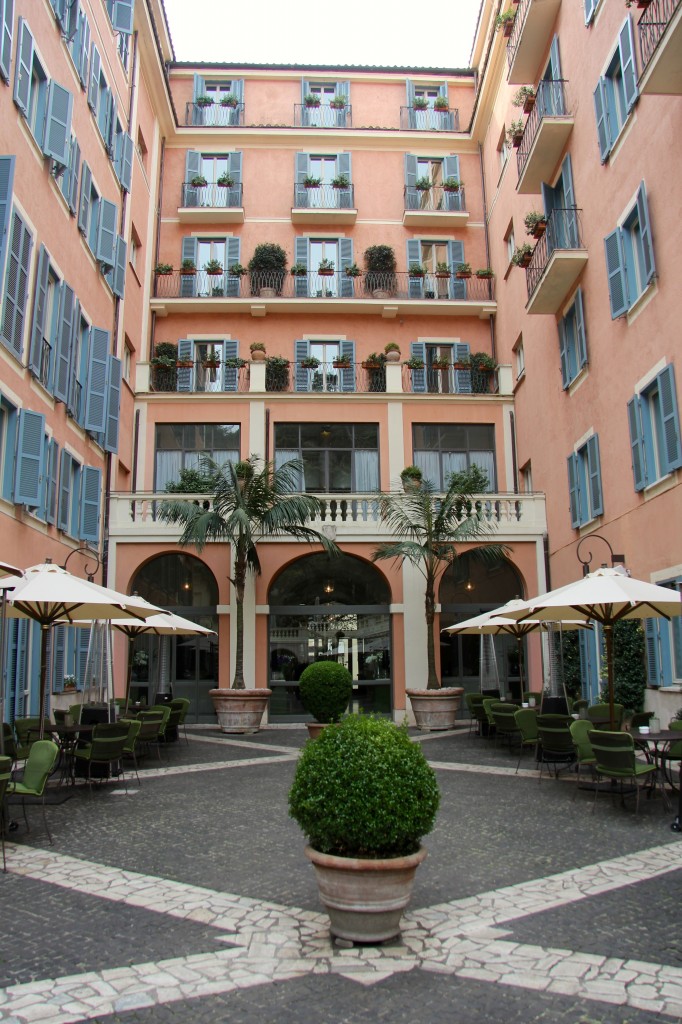 The secret garden has a romantic story too. Narrow vine alleys surrounded by the old walls still remain a place for private meetings of Romans and the foreigners. Stirring path is nothing but a connection of classical elements with green. We can find here an old palm, blooming orange trees or even magnificent roses, which climb up till Villa Borghese. The garden is taken care of not only by the gardeners, but also by the restorer.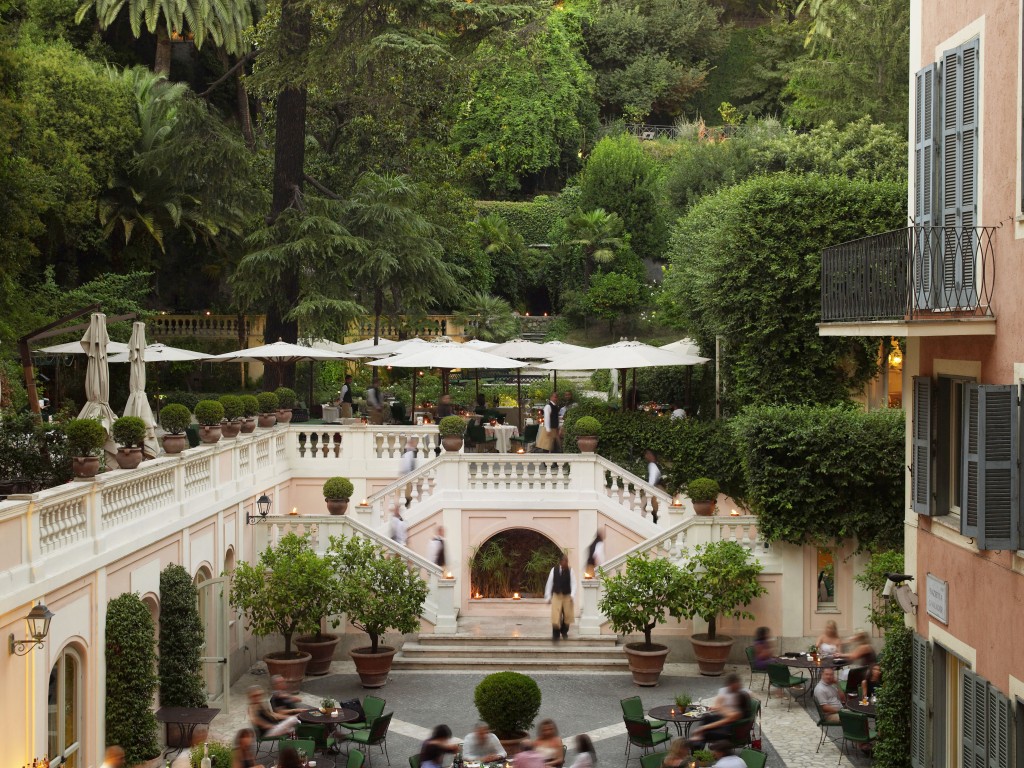 Le Jardin de Russie restaurant specializes in Mediterranean food which mixes with the traditional Roman food. Fulvio Pierangelini, chef, likes simplicity. Only the best ingredients and its perfect preparation matters. That is why we often have spaghetti con pomodoro or risotto with artichokes in the menu.
Every day the guests may enjoy the highest quality of buffet: starters, main courses with desserts and lunch which costs 39 Euros in working days, and during weekend branch 49 Euros for a single person (without drinks).
Personally I am really happy that food allergies and healthy lifestyle is taken into consideration. While eating breakfast those guests looking for gluten-free and vegan products have a special small buffet to their disposal. When having problems with allergies or intolerance to something, all you have to do is inform the staff during lunch and brunch buffets or when choosing menu food.
The outer part of the restaurant is very popular for many events. The hotel guests don't have to care for anything  like intimacy, because the hotel does it for them. Bigger parties are organized in the higher garden terraces or many alleys.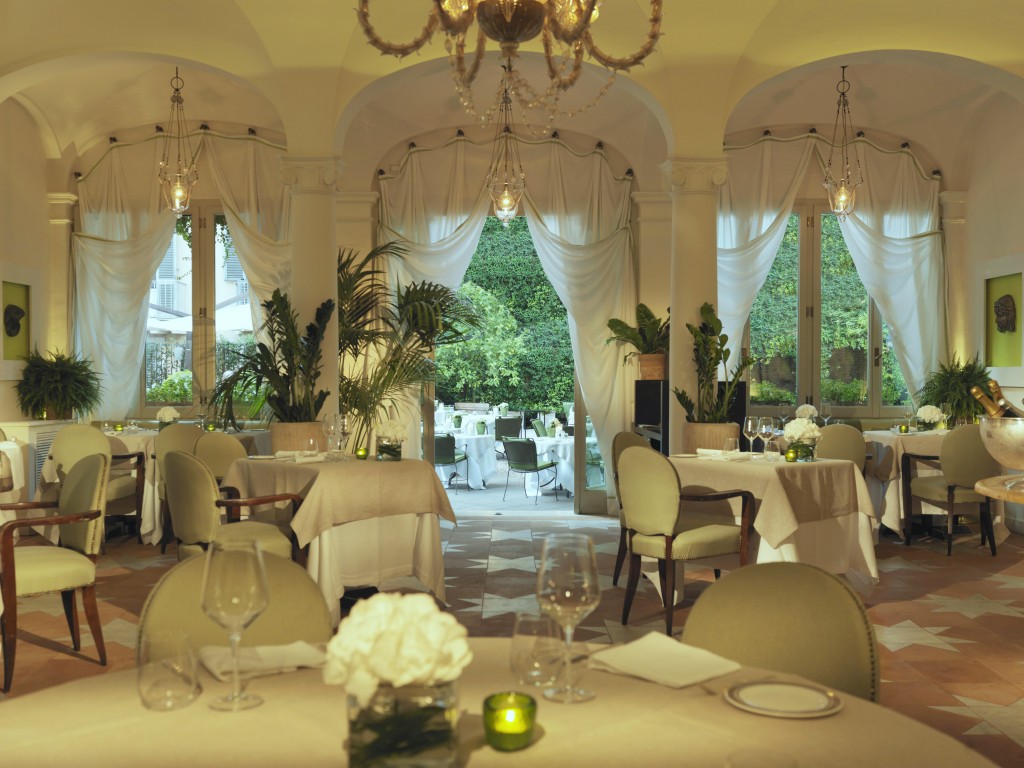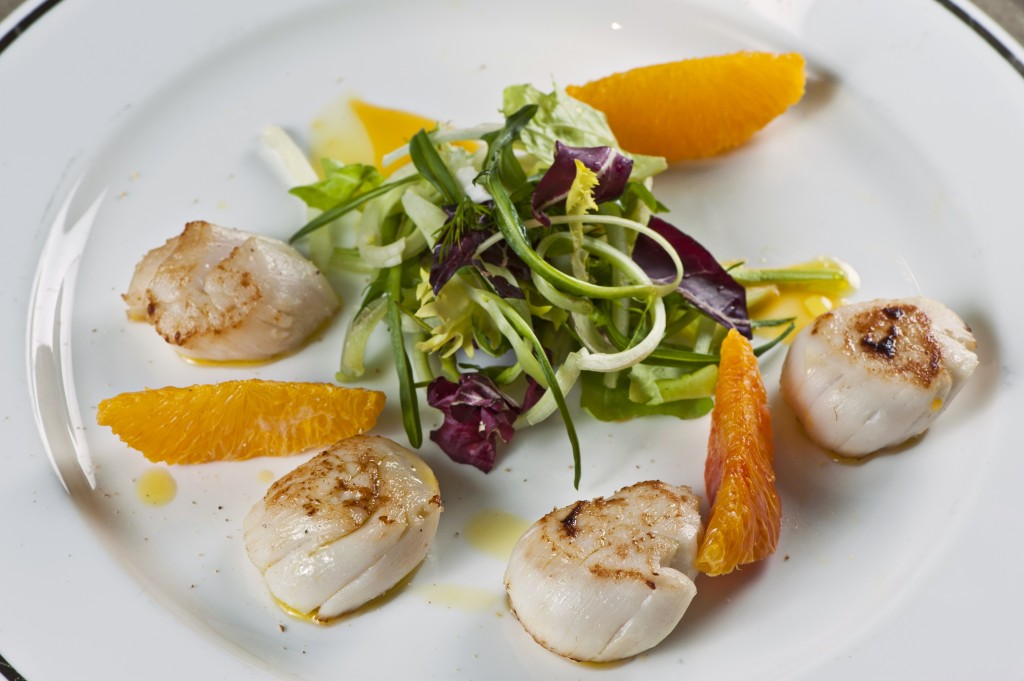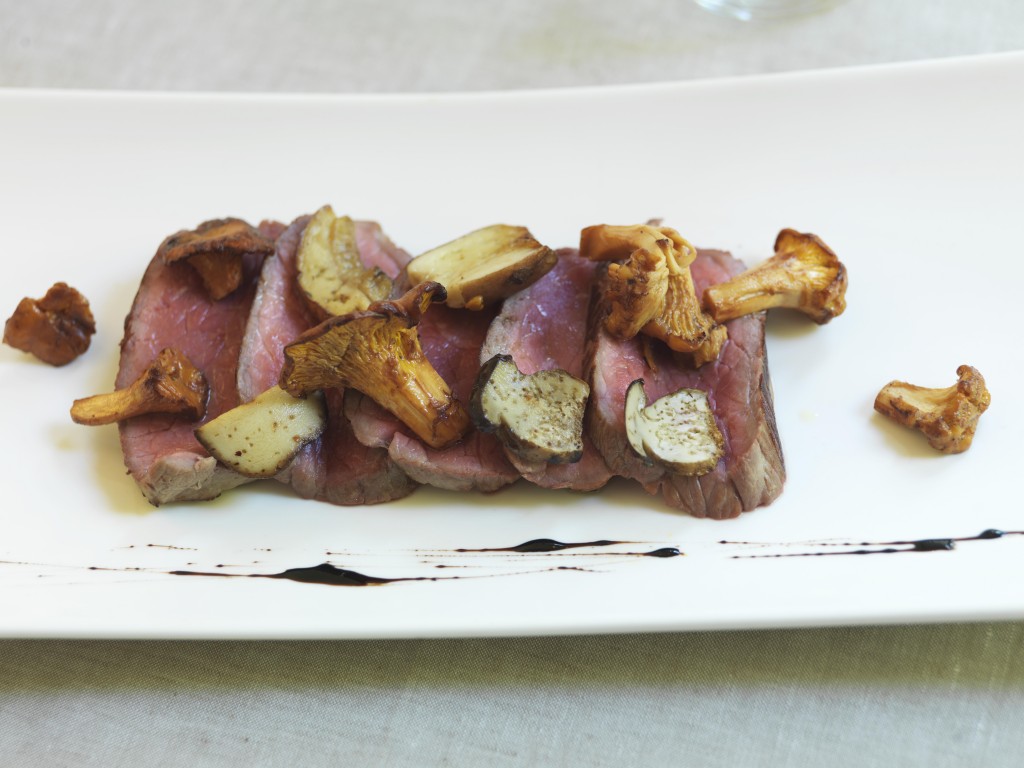 The events take place in the conference rooms which can hold maximum 80 guests.
The presidential apartment, where from the terrace you may see Piazza del Popolo, is the best place for celebrating intimate parties.
When planning your wedding you may choose a special wedding planner company which works with the hotel. They have a wide offer, so if you are rich enough your expectations and secret dreams may come true.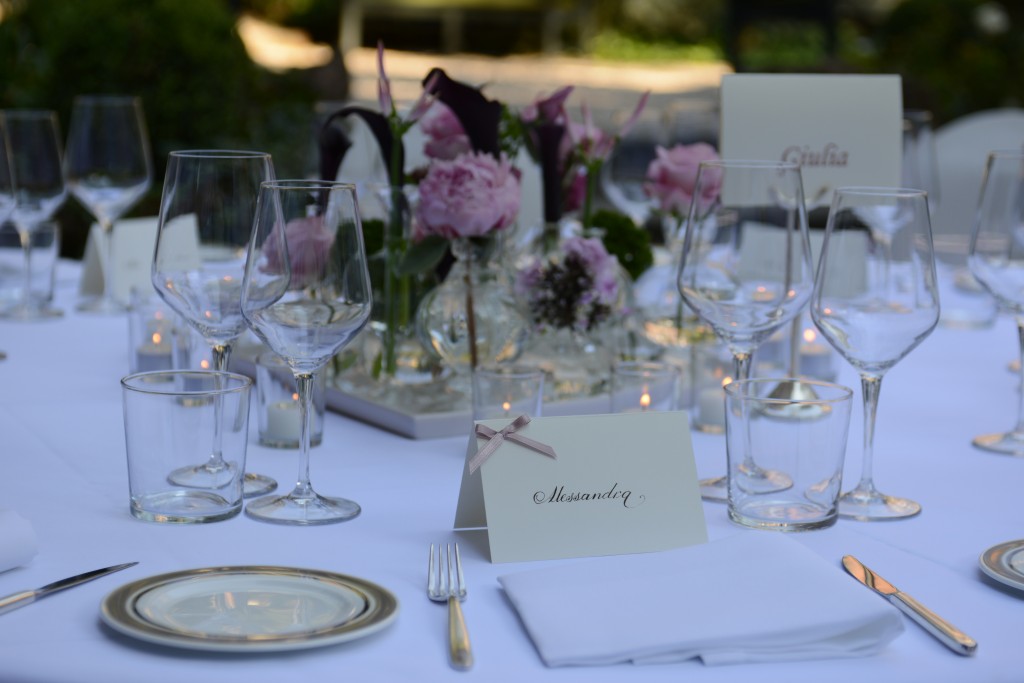 Inside the hotel we may also find a spa and a fitness club, which is also available for the outer guests. The only difference between the guests is that the inner ones have a special dressing-gown and that they can go there thanks to a specially dedicated elevator, which helps them in avoiding walking among the hall guests.
Spa has 6 cabins (one for the couples) where we can select the treatments, from the most luxurious line, like Carita- known as the best approach to overall beauty in anti-ageing treatments, or SKINCEUTICALS- number 1 brand in the USA in professional skin care.
When using the gym, we may give ourselves in the personal trainer hands- the Ironman Hawaii 2012 Triathlon champion.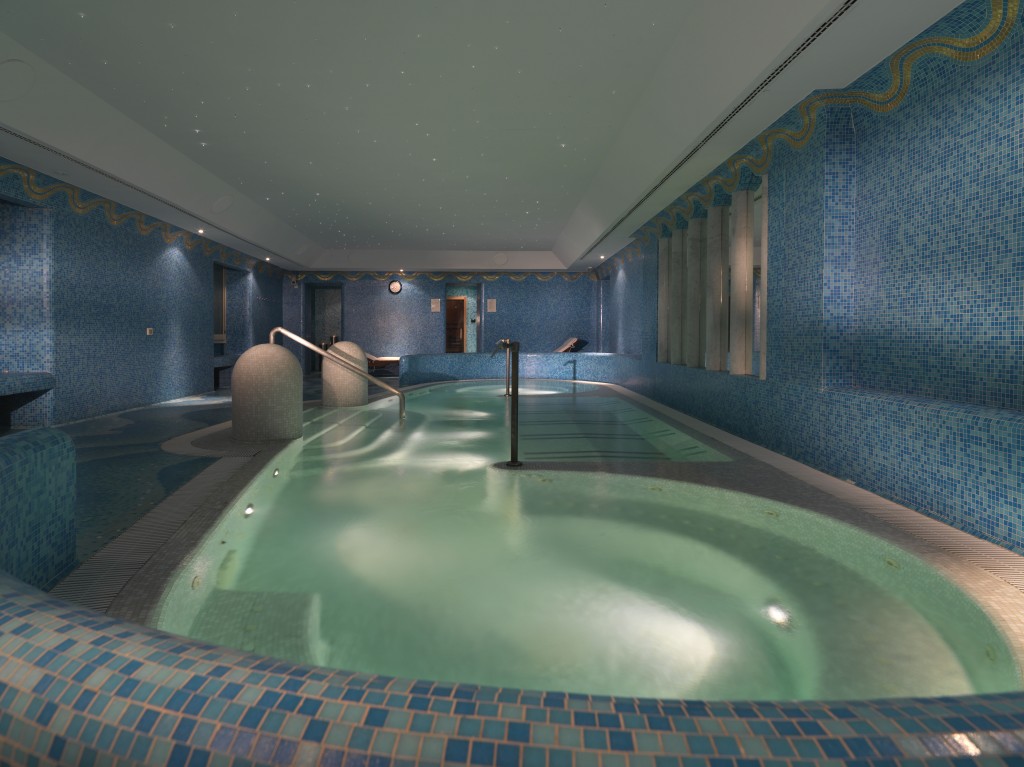 What we liked:
– The Secret Garden and its perfect connection to the narrow alleys, diverse plants, cul- de- sacs where we can take a rest or eat private dinner
– Captivating backyard with outer bar among the hotel walls looking as if it was climbing up till Villa Borghese garden
– Blue shutters, white pot violets, amazing hotel flowers- taking care of every single detail everywhere
– Plenteous breakfast buffet with delicious baking, Italian high-quality sausages as well as veggie, gluten-free and kids section
– Possibility of using "Art Training Tour"- Rome jogging which is a connection of sport and cultural experiences
Translation: Grzegorz Kryspin