No Comments
MY BERLIN: culture, shopping, food and hotels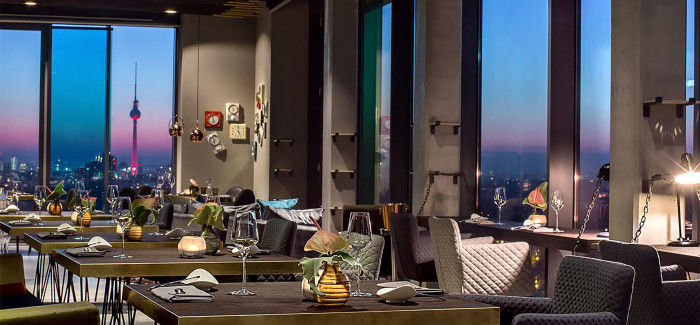 There is always something that amazes me in Berlin, it can be eco supermarkets, the number of people traveling on bikes (also with children and in rain and cold), dog bowls in cafes, or small tenant initiatives that are literally everywhere in the city. Even though I don't like queues, I always stand waiting for a table at Monsieur Vuong to eat a bowl of delicious Asian food for less than € 10, sitting squeezed at a table with other people – but I barely leave, and I'm already thinking, when I will come back here next time. Just like in Markthalle Neun, where I was eating street food, or in the Monkey Bar or one at the Vienna House Andel's Berlin hotel, where I sip champagne while admiring the city panorama with a characteristic TV tower.
FOLLOW US FB intopassion, IG into_passion, hellofromnatalia
SUPPORT US patronite.pl/intopassion
Berlin amazed me from the first visit, I don't even remember exactly when it was. Over the years I have been coming back here regularly as PRgirl for the Hugo Boss brand, which had its center in Berlin (not to be confused with the location of the German headquarters). It was in Berlin that you could see the Orange line at the Bread & Butter fair, and Hugo or later Boss at the Berlin Fashion Week. I was often accompanied by great people who knew and liked the city – thanks to the stylist I discovered the COS brand, it was in Berlin that I did my first shopping at & Other Stories, and finally here I could spend long hours in great bookstores, such as Do you read me? at Auguststrasse 28, where I bought many magazines and books. I know Berlin best from the point of view of modern art and photography exhibitions (there is always something interesting at the Helmut Newton foundation, and in C / O or Camera Work), from the food scene, because I visit every city wandering around cafes and restaurants, and finally quite luxurious, because Hugo Boss provided a really excellent level of attractions during the stay. Over the years, local people showed me their city, but I was also discovering it on my own. Now, after 4 years break, I came back to prepare this material and spend family holidays in one of my favourite cities. How do I experience Berlin? Every time in the different way. While working for Hugo Boss, I stayed at the Ritz or sipped champagne at breakfast at the Adlon Kempinski hotel, recently discovering one of the most interesting ecological concepts in Lulu Guldsmeden Berlin, sitting on a leaky couch in a super cafe with my daughter and browsing a photo album from the New York MoMA art museum, while she was playing in the kids' corner.
If you ask me how to visit Berlin, I would start by asking what you like most, what interests you. Because Berlin is great for everyone; for families with children, for people who love art (from classic, through modern to street art), for food lovers, eco freaks and fashionistas. And for those who like parties, concerts and festivals as well. Berlin has its own distinctive features and can be visited by admiring icons such as the Alexanderplatz TV tower, Brandenburg Gate, Reichstag (parliament building), or the Museum Island, which is on the UNESCO World Heritage List. The history that shaped today's Berlin is also told by the museums, of which there are over 170 in the city.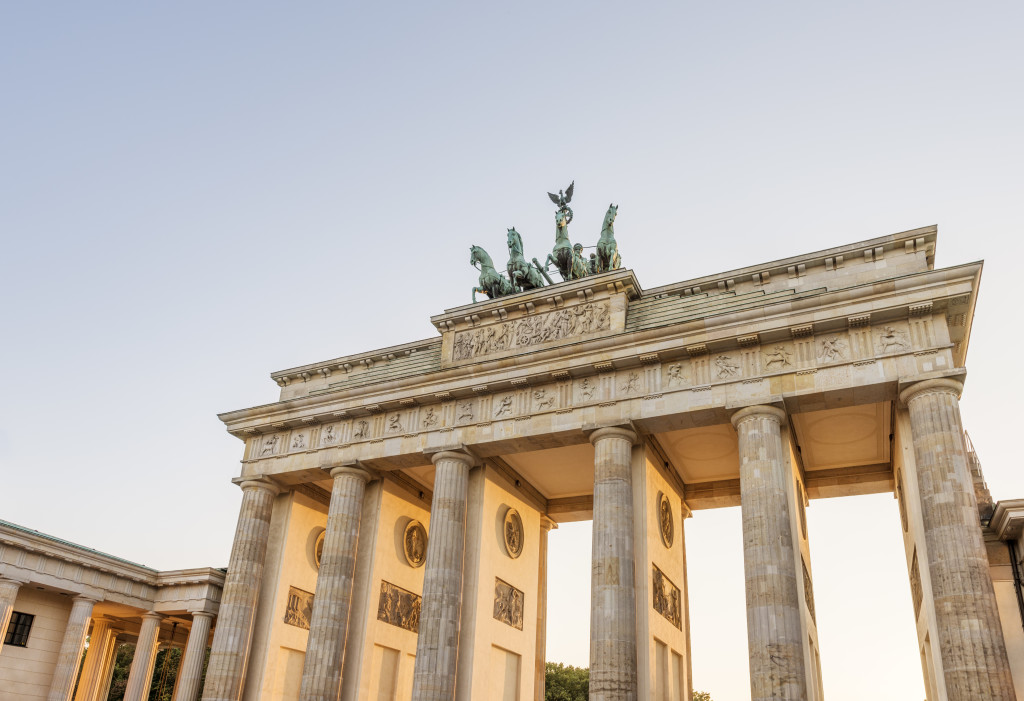 Mitte, Brandenburger Tor, Pariser Platz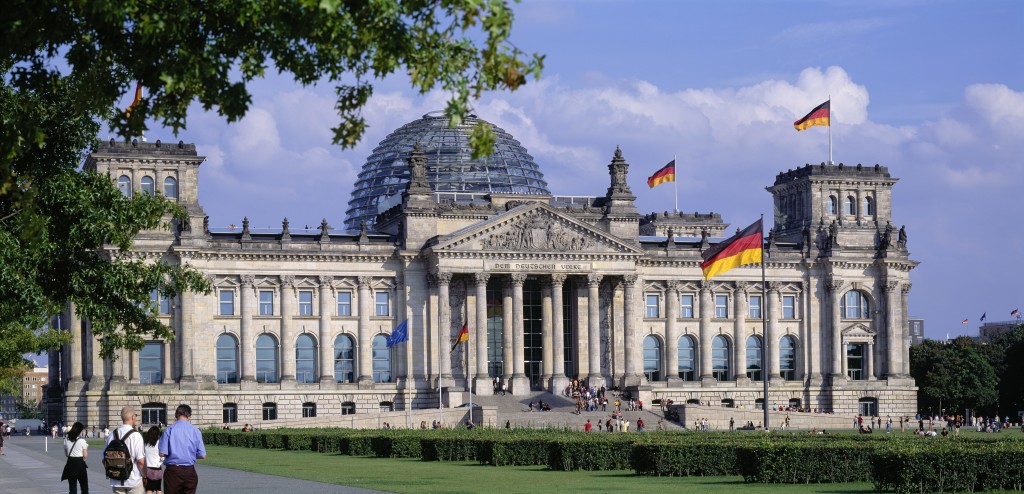 Reichstag
Berlin shows its diversity wonderfully when explored through neighbourhoods and even streets that tell their story and often showcase a different and unique face of the city. On the one hand, the touristic Mitte with its narrow streets, pubs and boutiques in backyards contrasts with the monumental Museum Island and Unter den Linden avenue, popular with punk roots Kreuzberg is full of small initiatives and street art. Rich Charlottenburg also has its charm with a palace, well-kept tenement houses, luxury shops, but also nice places with vintage fashion.
I did not visit, but I also heard a lot of good things about the Friedrichshain district, mainly due to its multiculturalism, rapid development and artistic vibe, as well as Prenzlauer Berg. Neukoelln seemed to me to be very pleasant and not really touristy. Life goes slower here, there is a lot of greenery where parents spend time with their children and great cafes, for example for a lazy breakfast. It is Neukoelln that I would recommend in spring or summer, as well as the whole city that comes to life when its inhabitants try to develop every free space for mini gardens, markets, happenings. The city is best explored by bike or by sailing along its channels. You will find all the necessary information as well as ready-made sightseeing routes at www.visitberlin.de. I also encourage you to purchase the Berlin WelcomeCard, which includes not only unlimited transport around Berlin, but above all discounts to more than 200 attractions that the city offers.
MY PLACES IN BERLIN – WHAT TO VISIT:
CULTURE AND ATTRACTIONS
HELMUT NEWTON FOUNDATION
In addition to the works of the famous and controversial photographer Helmut Newton, there are always interesting exhibitions – now Body Performance – a collective exhibition in which performance plays a key role – whether in the form of dance, art or other stage events. In addition to Newton's works, we can find here, among others photographs by Inez & Vindoodh, Robert Mapplethorpe and Vanessa Beecroft. There is also a permanent exhibition in the hall on the ground floor – here we can discover the world of Helmut Newton – its covers, as well as everyday objects.
Jebensstraße 2
www.helmut-newton-foundation.org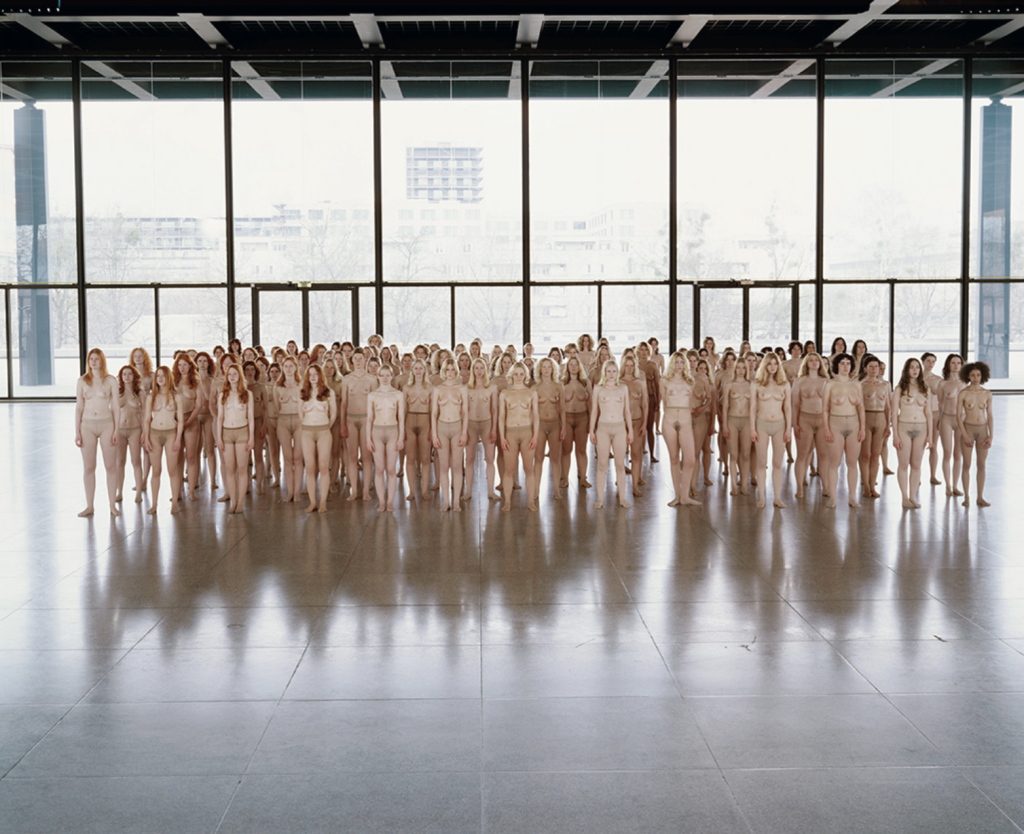 C/O
An art gallery that I visit every time I'm in Berlin. Exhibitions of renowned photographers such as Annie Leibovitz, Anton Corbijn, Peter Lindbergh and Irving Penn are presented here. Several exhibitions await us now, including over 250 Polaroids from The Polaroid Diaries series by Lindy McCartney – the first woman to have had the opportunity to photograph the cover for The Rolling Stone magazine. At the exhibition, we will see intimate photographs and the ordinary life of an extraordinary family.
Hardenbergstraße 22-24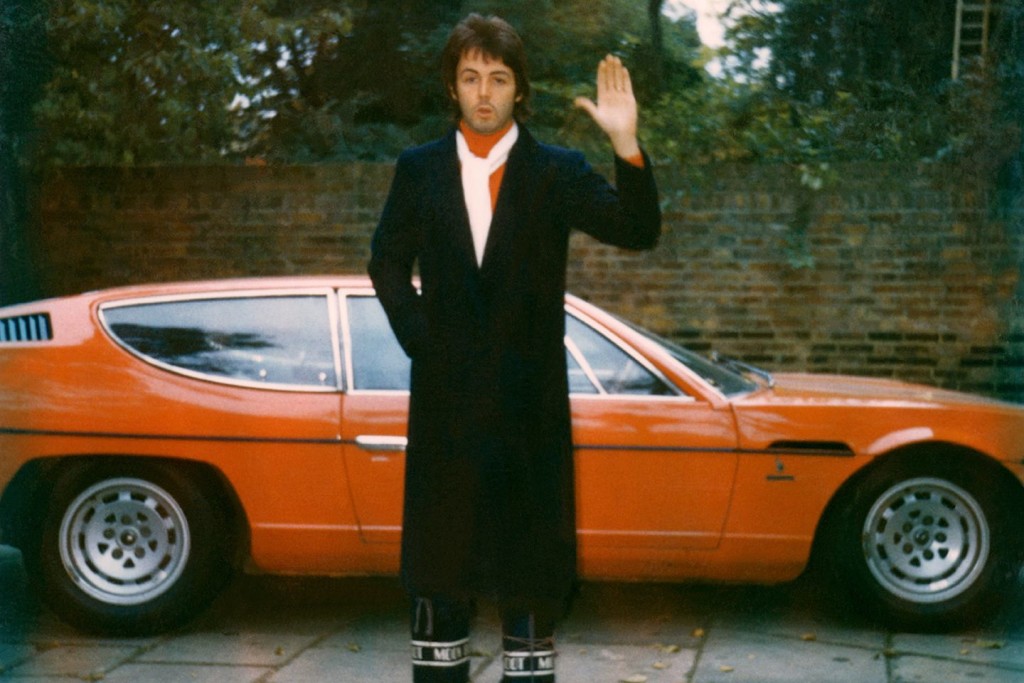 EAST SIDE GALLERY
It's over 100 murals and graffitis on the Berlin Wall – the works were painted by artists from all around the world to celebrate freedom. This monument – open air gallery – stretches over 1.3 kilometers.
Mühlenstraße 3-100
www.visitberlin.de/en/east-side-gallery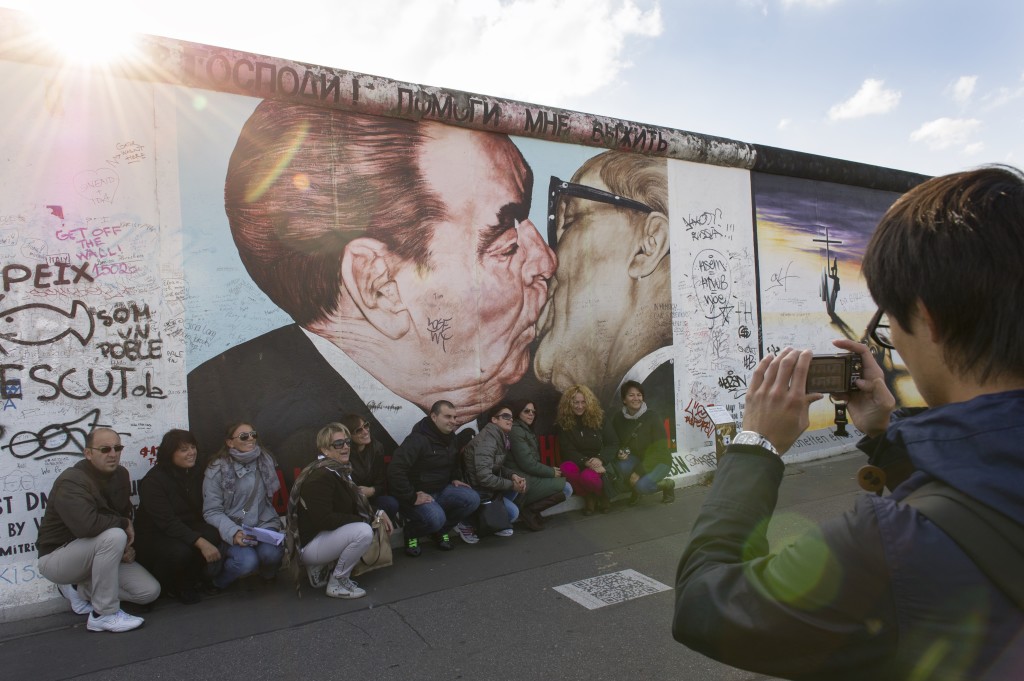 Fot. Dimitri Vrubel "Mein Gott hilf mir, diese tödliche Liebe zu überleben"
LITTLE BIG CITY BERLIN
Panoramastraße 1a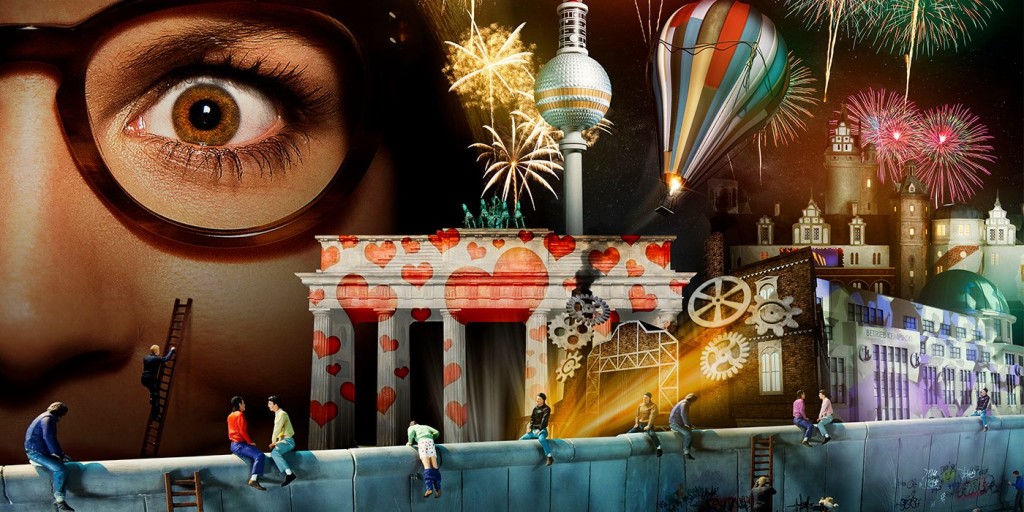 MUSEUM FUER NATURKUNDE
To największe muzeum historii naturalnej w Berlinie, do którego wybraliśmy się głównie ze względu na miłość naszej córki do dinozaurów. A właśnie tu – w sali dinozaurów – czeka nie lada gratka – największy złożony szkielet dinozaura na świecie. Duże wrażenie zrobiła na nas także wysoka ściana wypełniona słoikami z alkoholem, w których przechowywane są prawdziwe zbiory naukowe ponad 3000 gatunków zwierząt, od rekinków, po węże i ryby.
Invalidenstraße 43
www.museumfuernaturkunde.berlin
SPY MUSEUM
This is where you can immerse yourself in the world of spies and secret agents. Two levels, over 200 computers, multimedia stations, and laser projectors will ensure fun for young and old. The museum has, among others, a section devoted to cryptology, where we will be able to see closely information encryption machines. The part of the exhibition devoted to the Cold War may also be interesting, as well as the exhibition devoted to film spies.
Ticket prices: adults 12 Euro, children up to 6 years free, reduced tickets 8 Euro.
www.deutsches-spionagemuseum.de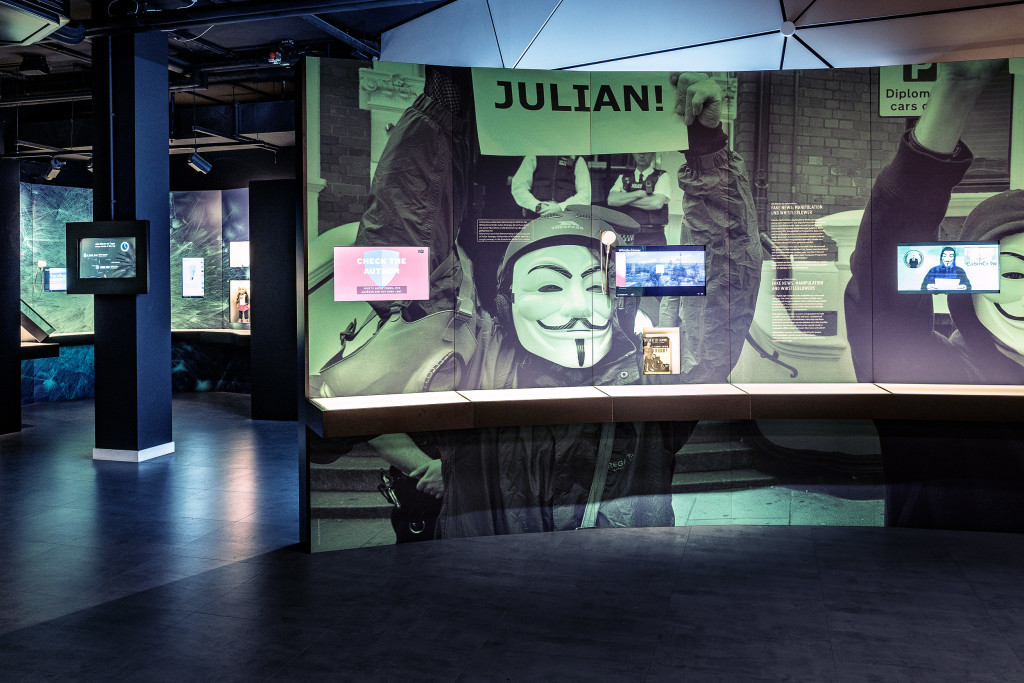 BERLIN – attractions for kids – read: Berlin loves kids
SHOPPING:
ANDREAS MURKUNDIS
Andreas Murkundis is a famous name in the German art scene – for 15 years he headed Museum der Dinge with unique items, and in 2003 he opened his first store in one of the backyards in Mitte. Today, in the industrial space-gallery at Potsdamer Strasse 81, we can find unique items of over 300 different brands, from clothes to functional design, from more famous companies to smaller manufacturers.
Potsdamer Strasse 81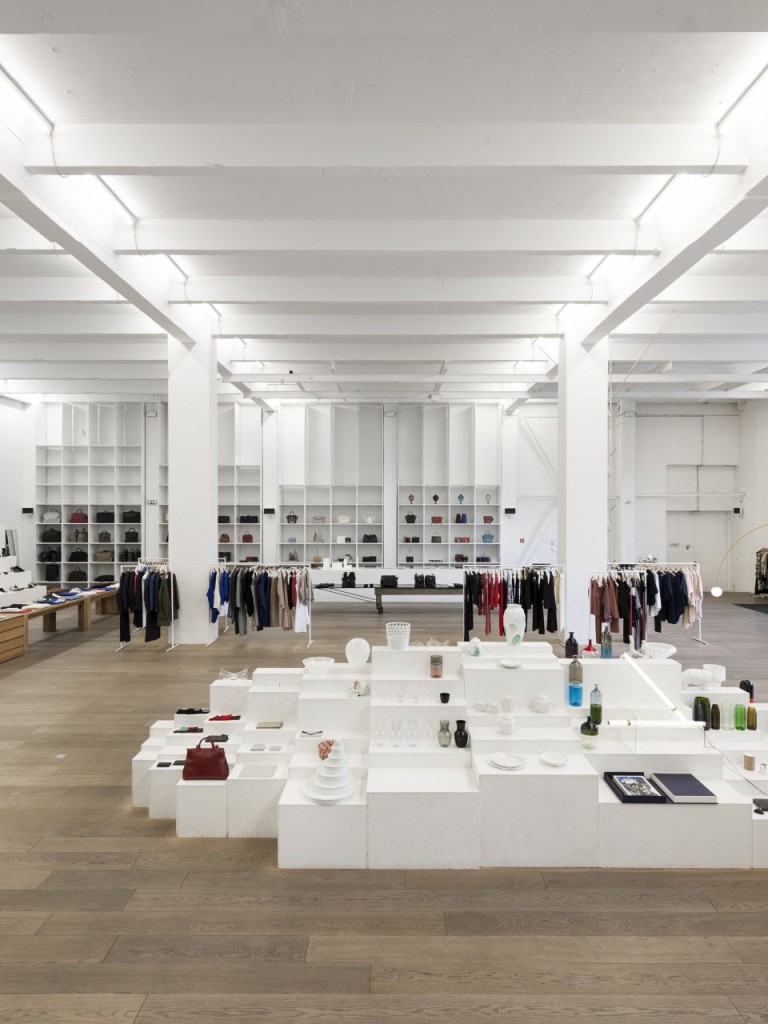 BIKINI BERLIN
Built among the ruins of destroyed Berlin, Bikini Berlin has a long history. Part of the 'Zentrum am Zoo', the meeting point of the bohemian and fashion scene in West Berlin, was named 'Bikinihaus' immediately after its opening in 1957 – in reference to the once open floor dividing the building horizontally, which resembled 2 pieces of a bathing suit. Freedom, modernity and joy have become the credo in re-creating space and defining the personality of Bikini Berlin. Selected stores, such as American Vintage, Samsoe & Samsoe, Scotch & Soda, Vans, are an interesting counterbalance to pop up boxes, in which we can find original glasses, bathing suits and cosmetics with hemp oils. In addition you can find here a good food scene.
Budapester Str. 38-50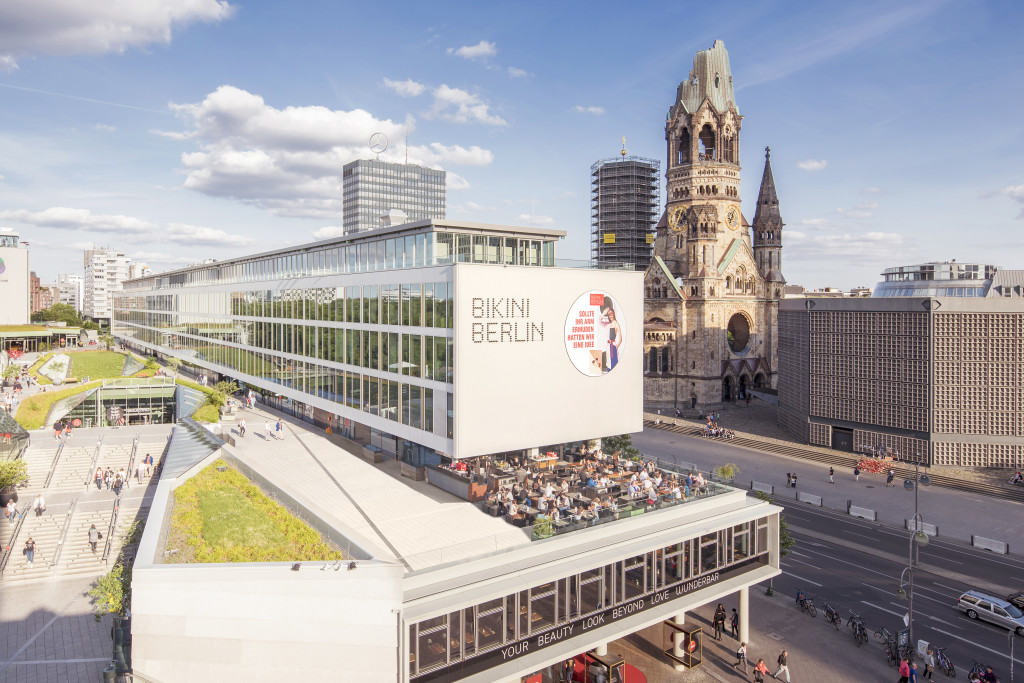 DO YOU READ ME?
My absolutely beloved magazine and book store. You can spend half a day there, because there is a lot of inspiration: magazines about art, architecture, albums, books on iconography and fashion. The perfect place in Mitte to buy something to read and sit in one of the numerous cafes in the area.
Auguststraße 28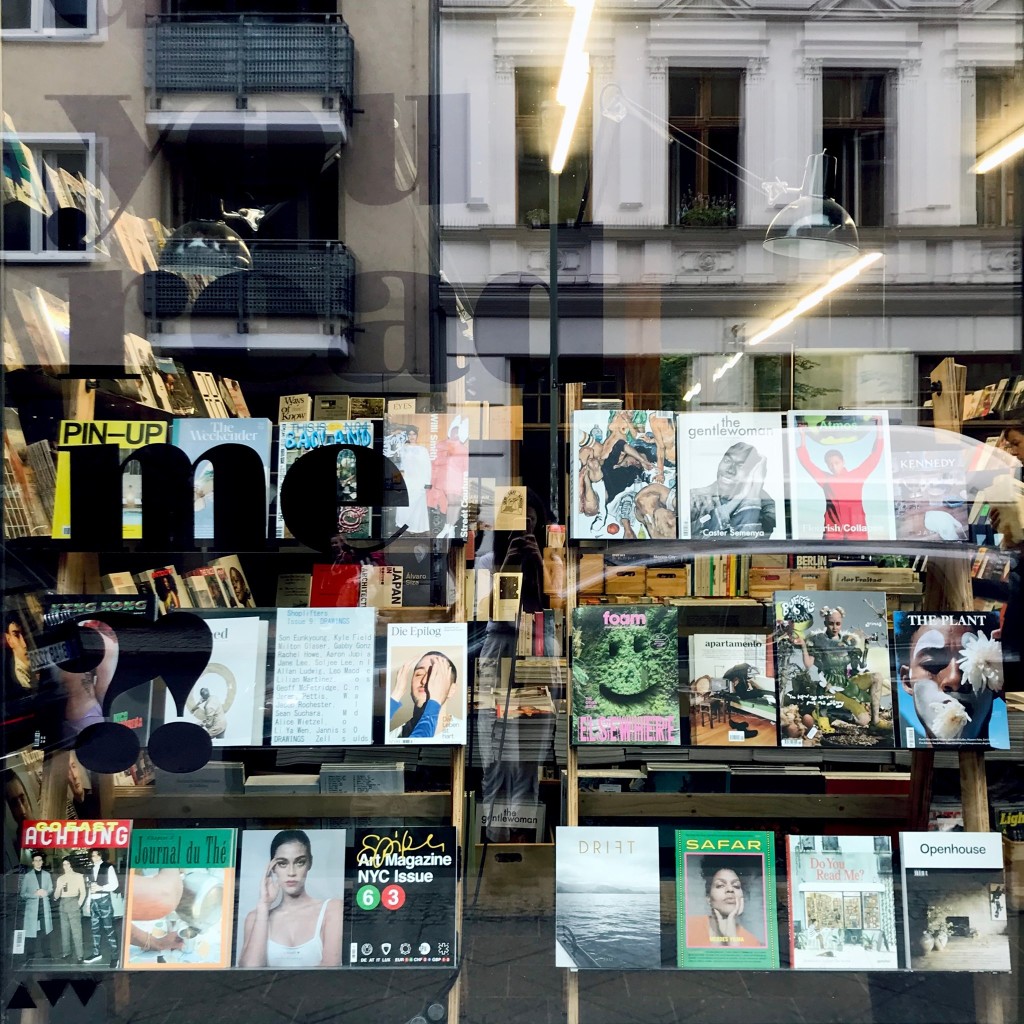 The Store X's Berlin
Located on 2 levels in the fashionable Soho House building, the concept delights with the arrangement of space and the selection of products. Here you can not only do stylish shopping, but you can take part in numerous cultural initiatives. There is also a café on site.
Torstrasse 1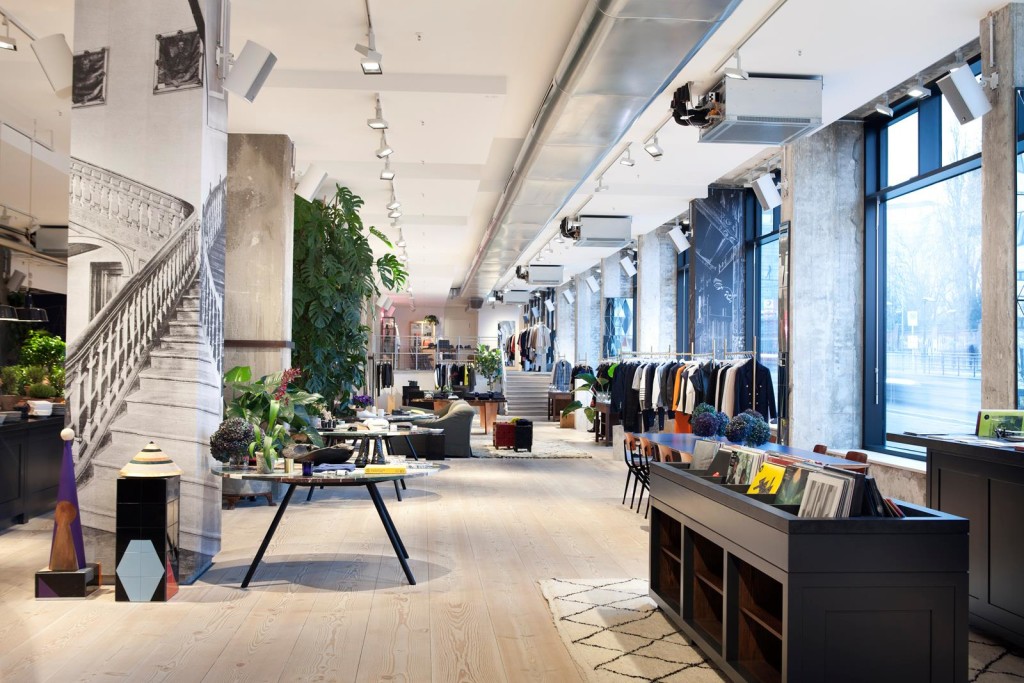 KAUF DICH GLÜCKLICH!
A great concept store, where we can buy both women's and men's clothes (the super new Urban Green collection), original Jane Waybe and Ebba hair accessories, stationery and household items (from furniture to beautiful, ceramic cups or a hose corkscrew). They have several shops, including one with a cafe, which will appeal not only to adults but also to the youngest. If you're not going to Berlin, check out their online store.
www.kaufdichgluecklich-shop.de
FOOD SCENE
PANAMA
A restaurant that is recommended to me by every Berliner I know. Only open from Tuesday to Saturday from 18:00. The cuisine combines family ingredients with exotic touches and techniques, using influences from other cultures to create new flavors: from sea bass ceviche, to proprietary empanadas, to black radish salad with jalapeno and fermented corn. You can also enjoy delicious drinks and cocktails in the bar.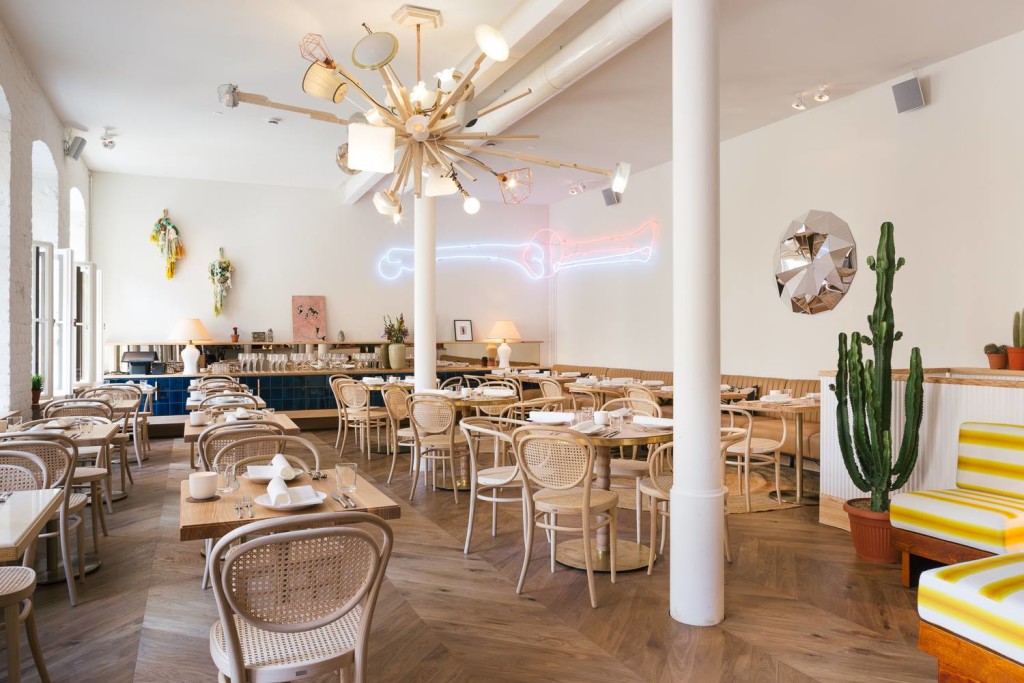 KANTINI – BIKINI BERLIN
An innovative concept of 14 eateries from all over the world in a stylish interior of the unique Bikini Berlin shopping concept. Here, among flowers and with a view of the Berlin Zoo, you can eat Israeli specialties, Mexican burritos with cold margarita, Hawaiian bowls, ramen or delicious burgers. With a full stomach, it is worth walking around the shopping concept of Bikini Berlin.
www.bikiniberlin.de/de/kantini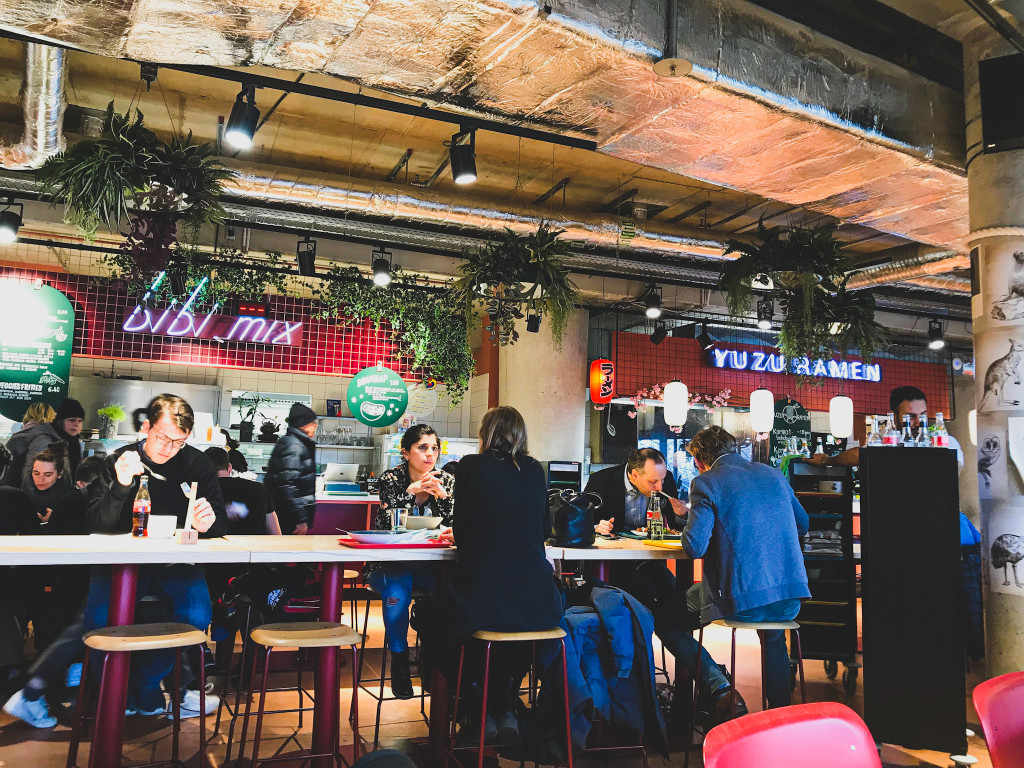 FREA
"Full flavor, zero waste" is the motto of this unique vegetarian/vegan restaurant located in the Mitte district. You will eat here plant-based dishes from sustainable products from regional organic producers. FREA has a unique concept: in addition to dispensing plastic, all food scraps are composted on their own machine and returned to suppliers' farms.

LOKAL
A perfectly decorated restaurant in a minimalist style – the interior was created by the well-known Berlin architectural office and manufacturer of wooden furniture and other products – Buchholzberlin. The menu is dominated by tasty dishes, composed based on seasonal, local ingredients. It is worth checking the current menu on the website.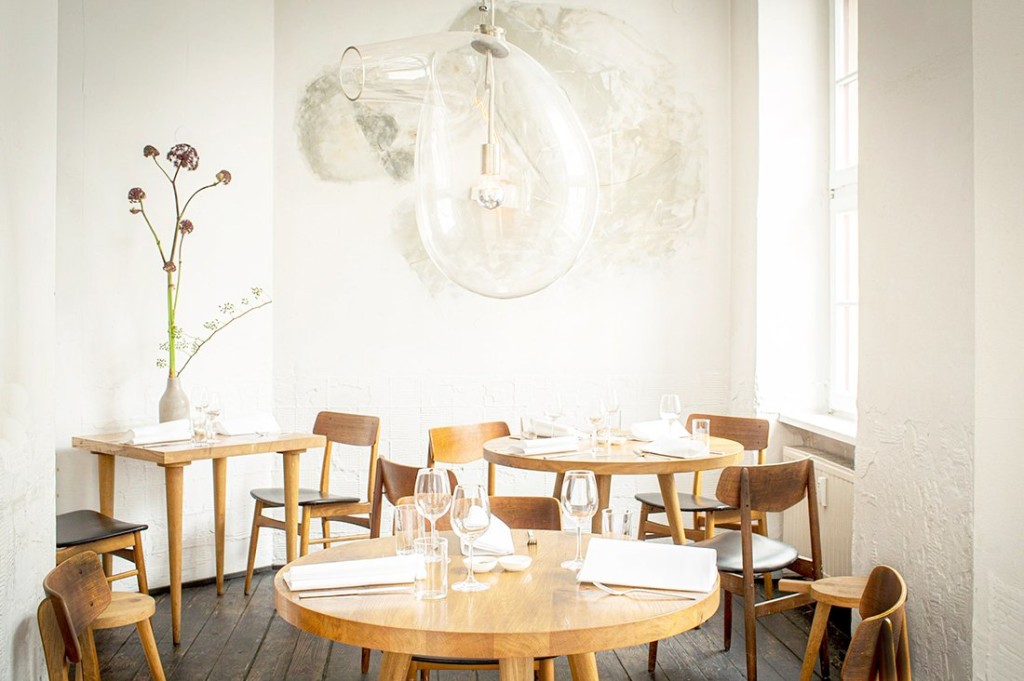 DALUMA
Super healthy can be super tasty. For breakfast, I felt in love with their homemade granola with goji fruits, chia seeds and fruit. In the lunchtime, it is worth popping in for a tasty soup. In addition, Daluma will serve us delicious smoothies (those who love sweets will find a raw chocolate smoothie here), natural juices and other snacks that tempt us to take them with you. Daluma is also a health food store. We visited the location in Mitte at Weinbergsweg 3, but there are several other locations and an online store as well.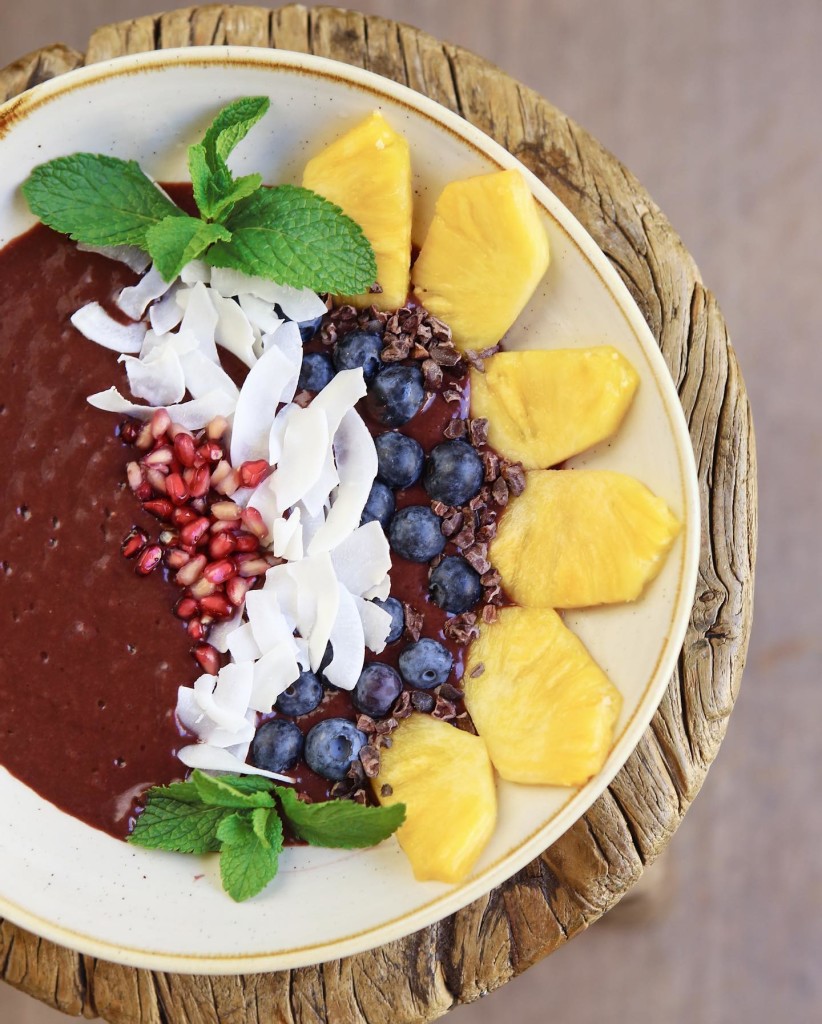 MONSIEUR VUONG
I've been coming here for years and I love this place. Small stools like on a Vietnamese street, neon lights on the wall, multi-person tables and a queue at the entrance. The menu includes a small selection of dishes (soups, snacks), because what is worth trying, you will find written on a blackboard. Original recipes, fresh products, aromatic spices take us to a culinary feast in the Mekong River delta in Vietnam, where thick curry and juicy shrimp taste best.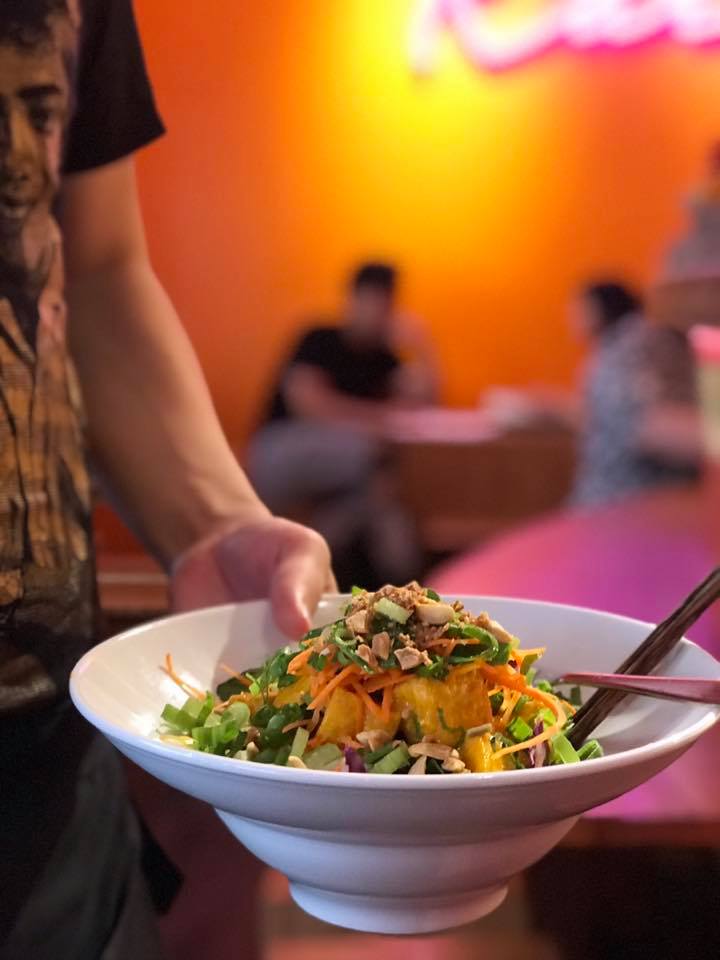 WHERE TO STAY:
LULU GULDSMEDEN
A boutique eco hotel that stole my heart. In the originally decorated restaurant you will eat, among others an organic breakfast and a Sunday brunch – it's also a great option for those who don't live in a hotel but would like to spend some time here. If you are traveling with your family, we recommend you to book an industrial two-level loft with a swing. Ecological solutions are very important here, from cosmetics, through bamboo toothbrushes, to bottles for filling with water. With the code: I.Passion you have a 15% discount on your stay.
www. guldsmedenhotels.com/berlin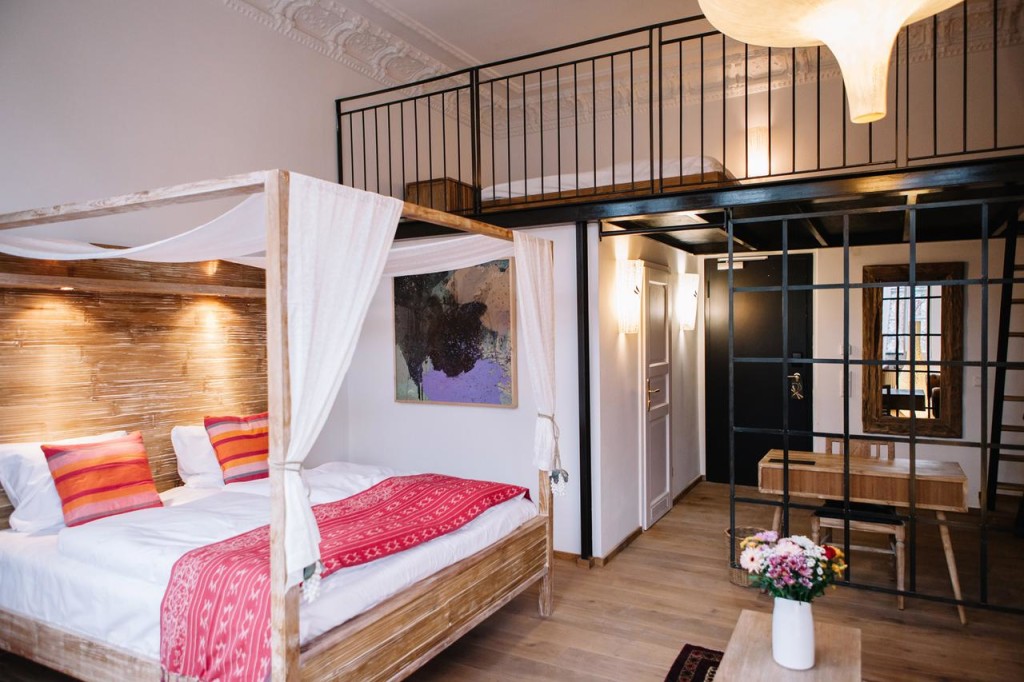 25 HOURS BIKINI BERLIN
I love this hotel. Great design, non-standard solutions. From your hammock in the room, you can admire the animals of the Berlin Zoo. Coming back to the hotel of the fashionable chain 25 hours, apart from stylish rooms, a really nice restaurant and bar with a view of Charlottenburg await you. Besides, great location (just next to the Bikini Berlin and 10 minutes walk from the C/O and Helmut Newton Foundation nearby).
www.25hours-hotels.com/en/hotels/berlin/bikini-berlin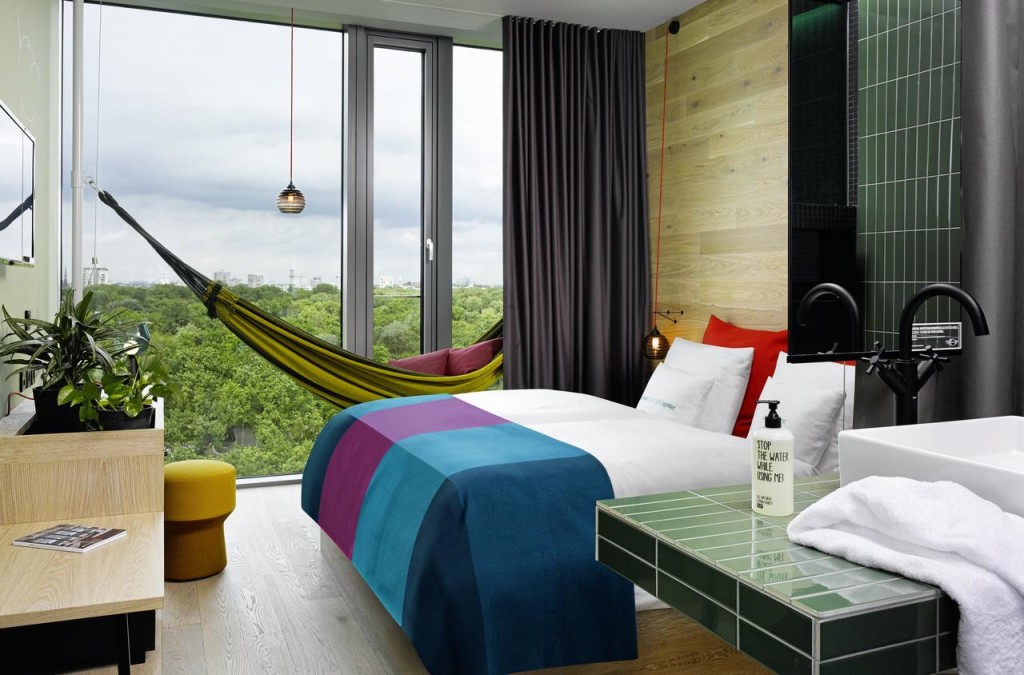 VIENNA HOUSE ANDEL'S BERLIN
Large rooms, a designer lobby with sofas, fireplace and fine editions of books, and 3 restaurants (including the Michelin-starred SkyKitchen restaurant). Here you will have the perfect time during your stay in the hotel – from breakfast to an evening drink in the bar on 14th floor with panoramic views over Berlin. In addition, Sfera Spa – 550 m2: with spa, gym, jacuzzi and saunas. The hotel has also a unique approach to children – you can be sure they will be happy.
www.viennahouse.com/en/andels-berlin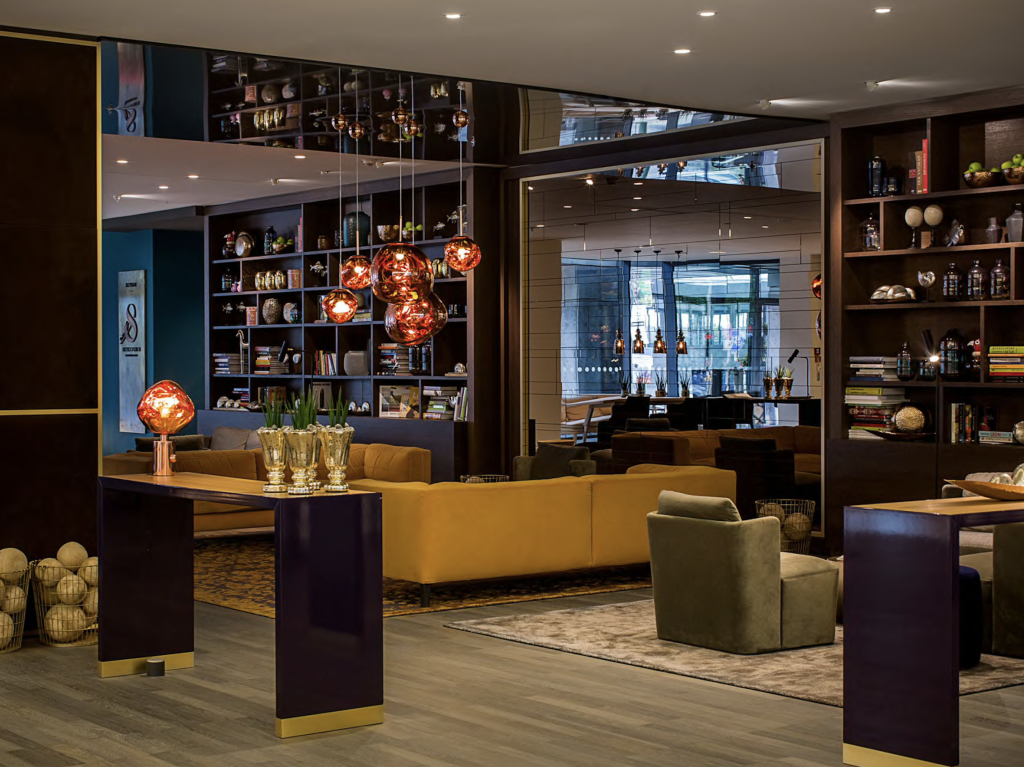 BERLIN ABION SPREEBOGEN WATERSIDE
The elegant 4-star hotel located on the river Spree will appeal to you both if you travel on business and with your family. The rooms are spacious and stylishly decorated in bright colors – an extra bed can easily fit in a double room. Big impression made me a selection of albums and books in the library in the lobby, as well as the breakfast buffet. The Carl & Sophie restaurant is open for lunch and dinner, and the fitness center with a great view over Berlin is waiting for you to exercise.
www.ameronhotels.com/de/berlin-abion-spreebogen-waterside