No Comments
TOP 5 youtube travel channels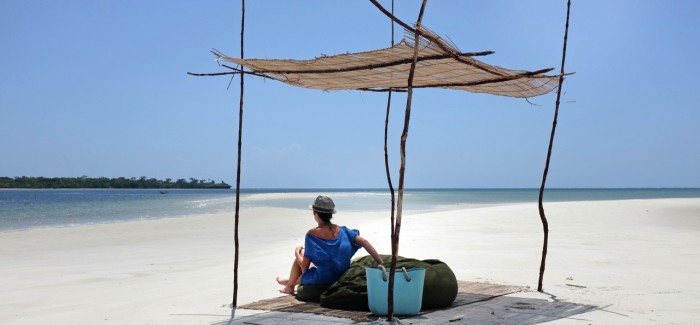 Well done travel movies on youtube inspire me, motivate me and simply bring me joy. I like to peep the live of people who follow their passion – travel.

Below my 5 favourite travel vlogs:
AlexanderTikhomirovDiary
Channel created by the Russian born moviemaker and photographer. He doesn't feel well in one place that's why we travel with him all around the world: from California and Hawaii, through Bali and Philippines, to Dubai. Usually, he travels with his wife – Russian model Mary Shum and their one year old child Kosmos. In his movies we can watch surfer's life, best parkour, family roadtrip in Big Sur and their life in Bali. If you choose not the daily vlogs, you will see the best level of montage and shots. The examples of my favourite: Relationship/Life Goals. Best of 2016 or Bali by Alexander Tikhomirov, with more than 2 million clicks.
Wolves
Adam Horwitz takes us to his LA world. Besides, the talking and commenting the daily life Adam, in the movies we can meet Inna Moll – model from Chile and Adam's girlfriend, and Brandon Amato. Wolves is a kind of a daily diary of LA living, trips around US, as well as further journeys – to Mexico, Chile or South Africa. Now Wolves is also some inspirational and helpful/guide movies, as well as new theme channels: Wolves Fitness and Wolves Travel. Except from a good content there is a lot of joy, positive vibes and great montage, good shots and cool music. One of my favourite movies is 4-minute Vacation.
Boho beautiful
Yoga. Fitness. Travel. Food. Meditation. Vegetarianism. Lifestyle. Spiritual couple of Canadian takes us to their amazing journey – life. They don't care too much about things, and in their movies they write to themselves interesting letters/poems "dear me …". They are sensitive, respect the world, and they are in love with a place they chose for their new home. For many movies it was beautiful Indonesia, and now it seems like they moved to Malaysia. They have hope we can take from their travels something for ourselves. I do. For your first meeting with Juliana and Mark you can choose their 1 annivarsary video.
Kane and Pia – DIARIES OF AN INSTAGRAM HUSBAND
Kane – funny British and still only Instagram husband is professionally responsible for making videos and taking perfect pics of his girlfriend – Australian model Mia Muehlenbeck. Intelligent sense of humor, positive energy comes out from their full of social media world. The couple loves a lot, the montage is great and films are simply pleasure.Together with Mia we take part in the bikini photo shooting, we go to the press days and visit luxury hotels and villas, from Maldives to Fiji. Kane makes also a lot of shots with a drone – I love to see the Maldives from above! See Maldives Photoshoot + Island Drone Tour!
Lost LeBlanc
Christian studied in Bangkok, and when he returned to Canada he started his work in a corporation. Finally he missed Asia and his passion – travelling. He quited his job and decided to do what he loves: making movies from South East Asia. It's a full time job now, he does together with his girlfriend Laura. We discover with Christian less known parts of Thailand, follow the daily life of the couple in Asia, and listen about travelling in the region. Christian talks a lot, makes some nice shots with a drone, as well as put effort to improve his videos. I like discovering the places I haven't heard about, and some of his tips like TOP 10 of Philippines.