No Comments
10 TOP travel experiences to share with your child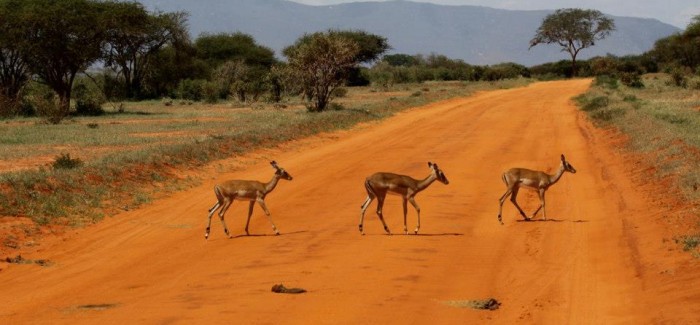 Italian journalist and reporter Tiziano Terzani had a dream to show Angkor temples to his children. Their pure beauty, the greatness of our civilization. He took them separately to share the moment with each of them. Where I would love to take my daughter? What places I would like she sees at least once in her lifetime?

Traveling educates and shapes us. Shows that the world is diverse, multicultural. People are different. And it's beautiful. And fascinating. Every place from this list taught me something and stayed in my heart. Simply influenced who I am now.
My daughter is 7 months old today. It's Valentines Day – I call it a LOVE Day. This is a travel list for her. For us.
My sunshine – I would like to travel with you to some of this places to see what is your reaction to its beauty. To know what you think when you are there for the first time. Some places I hope you can discover on your own.
This list was created based on the most wonderful travel experiences I had.
10 places I hope my daughter will visit at least once in her life
# KENYA and MASAI MARA
We went for a game with the German couple with 3 years old girl – her enthusiasm and pure happiness were as beautiful as the nature around us. Why? She felt like being part of her favorite movie The Lion King. I want to take you there my little Natalia when you are still young – so you can see how amazing the world is, you can see the animals live in their home. Small lions playing with their mothers, hunting cheetahs, agile antelopes and slow but dangerous hippos.
Why Masai Mara? I visited tree National Parks in Kenya and I find this one the most fascinating. Because I will never forget sleeping in the tent and hearing the voices of animals just a few steps away. And the breakfast when looking at the antelopes and giraffes. And I also read that there are most wild cats on 1km2.
# ANGKOR TEMPLES, CAMBODIA
Travelers, painters, photographers and tourists – they are all thrilled with the temples nestled in Cambodian jungle. I expected a lot before coming and I was really surprised that they don't disappoint – not the first time, not the second and I am ready to go back. I would love to go there with you – to rent a bike and slowly to have time to be a witness of the beauty a man once created. It's a proof of the greatness of our civilization and I want we share a moment there.
# NEW YORK, US
I already envy you this moment when you for the first time go for a walk in Central Park or go through Brooklyn Bridge to look at Manhattan from distance. This feeling when you are in Fifth Avenue and you look up in the tunnel of buildings to check if the there is sky above, when you discover that in the Soho gallery you see this Jackson Pollock painting on the wall, and in Blue Note just happen you see Cassandra Willson live. Simply as that.
# HAVANA, CUBA
I don't know how will Havana look like when you get there for the first time. My first visit made me fall in love with the city, which poor and falling apart is still one of the most beautiful I have ever seen. Waves crashing at the seawall of the Malecon promenade, Spanish architecture in Havana Vieja, old Cadillac, most broken but still looking awesome on the photos. And people full of energy, with many artists among them.
# THAI ISLANDS
This thai "Island hopping". I've never been a backpacker and I am not sure if I would recommend you to take your backpack and go to Asia but one thing I know for sure – this small relaxing islands are perfect spot for holidays. Lazy life, moving on your scooter, refreshing coconut on the beach and I swear the best food on the world. Plus ready to eat sweet mango for 1 dollar.
# ROME, ITALY
In my opinion the most beautiful city in Europe – a walk from my favorite square Piazza Venezia with the monumental memorial for king, along Forum Romanum up to Colosseum is the elixir for your soul. Sunbeams reflecting in orange facades of the buildings, one and only pine trees, buzz on the markets when the sun rises and espresso in the cafe in Trastevere. That's the place where I got married to your father and I hope we can all go there together as a family.
#FLORENCE and TUSCANY, ITALY
Florence is like an open-air museum – what a privilege to grow and live day by day surrounded by such a beauty. By all these amazing statues, buildings and paintings we learn about in books. Make your eyes happy and leave the city behind you – it's time my sweet baby girl to enjoy the heart of Tuscany: not by the seaside, not in Viareggio or Livorno but in Chianti region, among the wine trees and olive groves. Stay there a little longer, in a house made of stone and watch the slow life of the happy people.
# MEXICO CITY, MEXICO
The art of the Mexican capital is not only mariachi, Frida Kahlo house in Coyoacan or mural by Diego Rivera. Mexico City is cosy in its varied barrios and packed with contemporary art. It's one of the biggest cities in the world and except from being overwhelming is inspiring.
# COPENHAGEN, DENMARK
Denmark is about Hygge now – let say the philosophy of live, which makes the Danish people the happiest nation in the world. Creative, innovative fans of design and super food and full of canals city with amazing architecture and smiling people choosing to use the bike wherever they go make you fall in love from the first sight. However Hygge is Hygge, Copenhagen reminds you that unfortunately money is important, because everything is very expensive there.
# CARIBBEAN BEACHES
My first not European journey with your grandparents was Dominican Republic – I still remember the three colours so saturated I had never seen before: green of the plants, blue of the water and white-gold of sand. I came back to the island twice in important moments of my life – I also traveled to Jamaica and Cuba and you know what? The beaches there are something you have to see. All these colours, but my sweet kid – since the moment you place your feet in this soft sand there and you touch the warm Caribbean water you stop being amazed with European beaches. Or at least with most of them.
Save
Save
Save
Save
Save
Save