No Comments
Milan – city of fashion, design and art.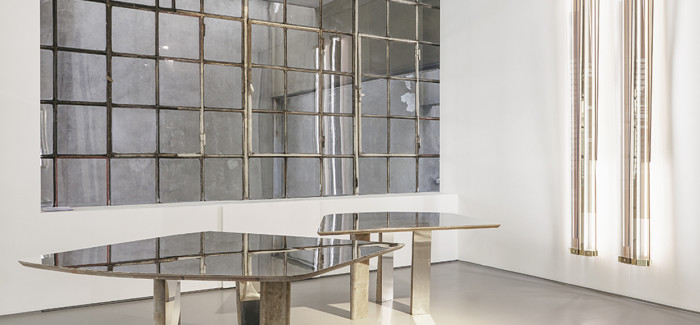 Milan is surely not the prettiest city in Italy, for some will be even one of the ugliest, but in my opinion is one of the most interesting and dynamic of Bel Paese. This city is mainly focused on fashion, design and art and there is no shortage of exhibitions, fairs and events at any season, so it's hard to get bored here.

Text and photos:
Paweł Bik | The artist, creating three-dimensional, minimalist images in his relief technique, lives between Warsaw and Milan, for many years connected with the fashion world, always passionate about art: @paulbikart www.paulbik.com
Architect and art designer, art promoter. Photographs beauty and inspirational places. He has always been in love with Italy. She lives and works in Milan | Instagram: @janwroblewski www.decotiis.it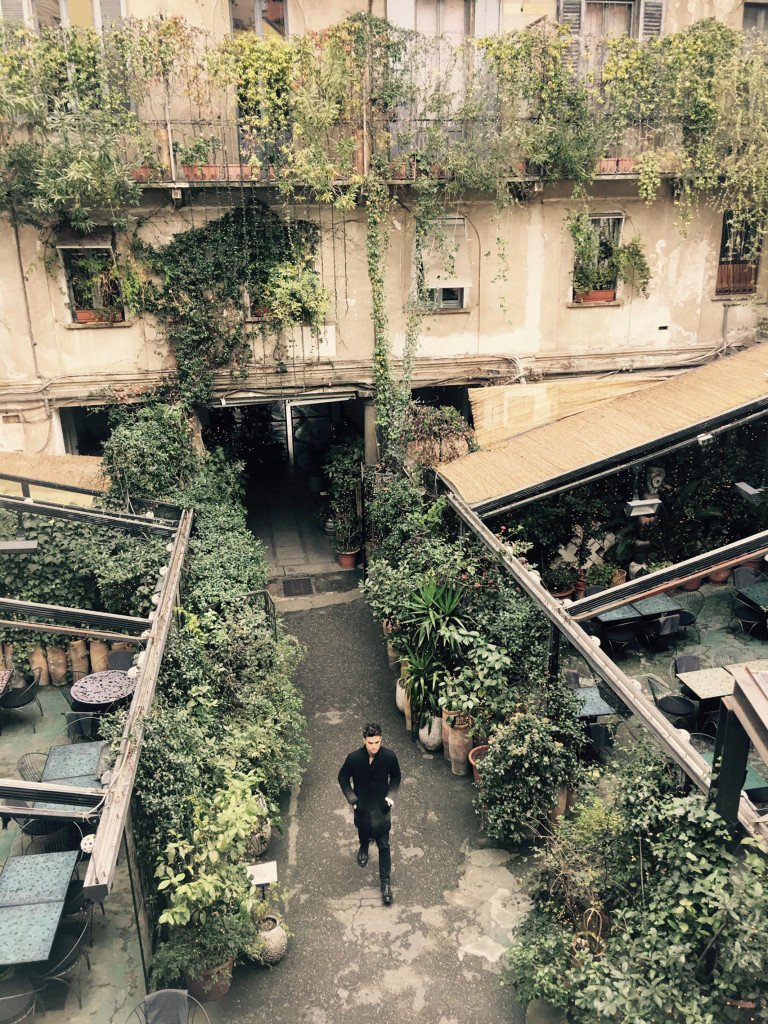 In terms of architecture Milan is quite chaotic, and it is due to the war and the bombing that have largely destroyed the city. Most of the buildings were remarkably rebuilt. As the time was passing by rest of the buildings were replaced with modernist constructions.
Therefore Milan does not have a uniform structure like most of Italian cities, what does not give him the character of a city museum, which certainly are Florence, Bologna and Venice. In the post-war history it left a lot of space for a young initiative especially in architecture and art.
Most of the tourists visiting Milan take their first steps in the Piazza Duomo to see one of the largest cathedrals in Europe (perhaps the most decorative one, too). I do not want to divulge much of it, just like of other obvious attractions of this city, but you cannot miss the visit to the roof of the Duomo – only in this way can you fully appreciate the construction and sculptors working on its ornaments.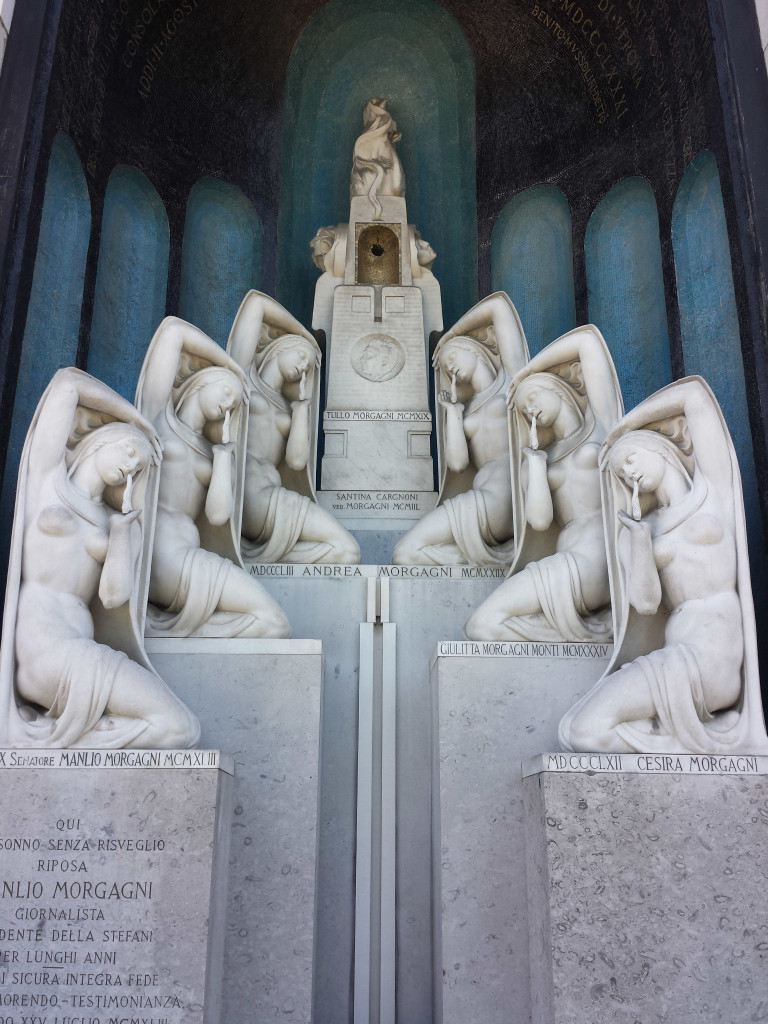 Anyone who visits Milan for first time, after the cathedral will go to the neighboring Gallery Vittorio Emanuele. Right behind it you can find La Scala – the most famous opera scene in the world and absolutely not suitable for its rank building and from there is only a 15 minute walk to Castello Sforzesco in the green heart of Milan – Sempione Park. We have only left The Last supper by Leonardo in basilica Santa Maria Della Grazie and most of visitors end their sightseeing being convinced they visited all what important In the city.
Some will also reach Navigli – the only district with active canals, which until the twenties of the twentieth century crossed the city, linking them to the trade lake route to the north, to Switzerland and along with river Po also the sea, making Milan a trading port. (!)
Presently it is an artistic district full of small galleries, vintage design shops and young brands and countless bars and restaurants.
However, to end the tour of Milan on these "hits" it's like you would not see Milan at all.
From the canal area I would recommend have a walk over the rails and go to the post-industrial section of the city to visit Mudec – a gallery which is currently one of the best art exhibitions, mainly in contemporary dialogue with exhibitions showing the heritage of cultures from around the world. The gallery building itself is a brave adaptation of some of Ansaldo's old factories, made by David Chipperfield's studio. The combination of industrial architecture from the beginning of nineteenth century with the forms and materials used today, perfectly fits into the concept of this place.
Just around the corner Armani Silos is placed – another amazing space arranged in post-industrial buildings, showing history and presenting big part of the key collections of this important Italian brand. The exhibition itself will be interesting mainly for people interested in fashion, but I think the space and the way of exposure will make an impression on everyone.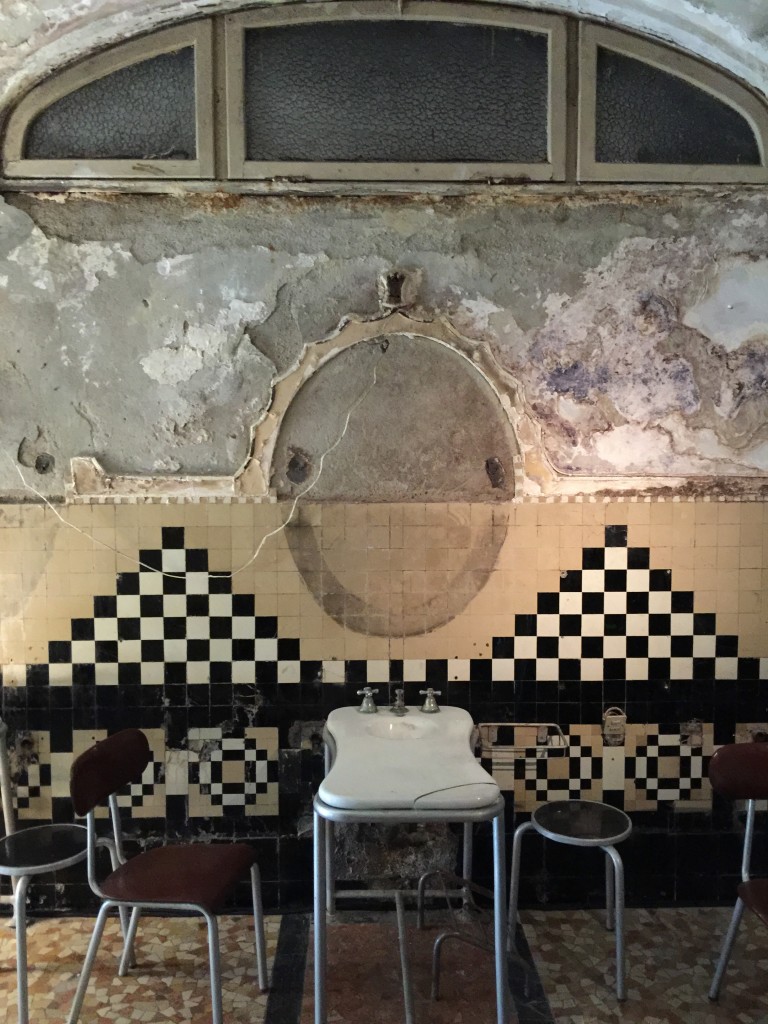 Mentioning fashion and art you cannot miss the Fondazione Prada. This is another bold adaptation of the old post-industrial areas. Space impresses with architectural solutions, surprising materials and, of course, collections. Miucia Prada has always been known not only for its original approach to fashion, but also for its great passion for art and patronage. A few years ago, she decided to share her second passion with a wider audience, and this was the place to be. Immediately after seeing the collection, you can immerse yourself in the atmosphere of Wes Anderson's movies while drinking a cup of espresso in his designed Luce bar.
Another, very interesting, not so well-known gallery presenting the latest art is Hangar Bicocca. The permanent exhibition includes Anselm Kiefer's installation consisting of huge canvases and seven over a dozen meters towers which few galleries in the world would be able to fit in.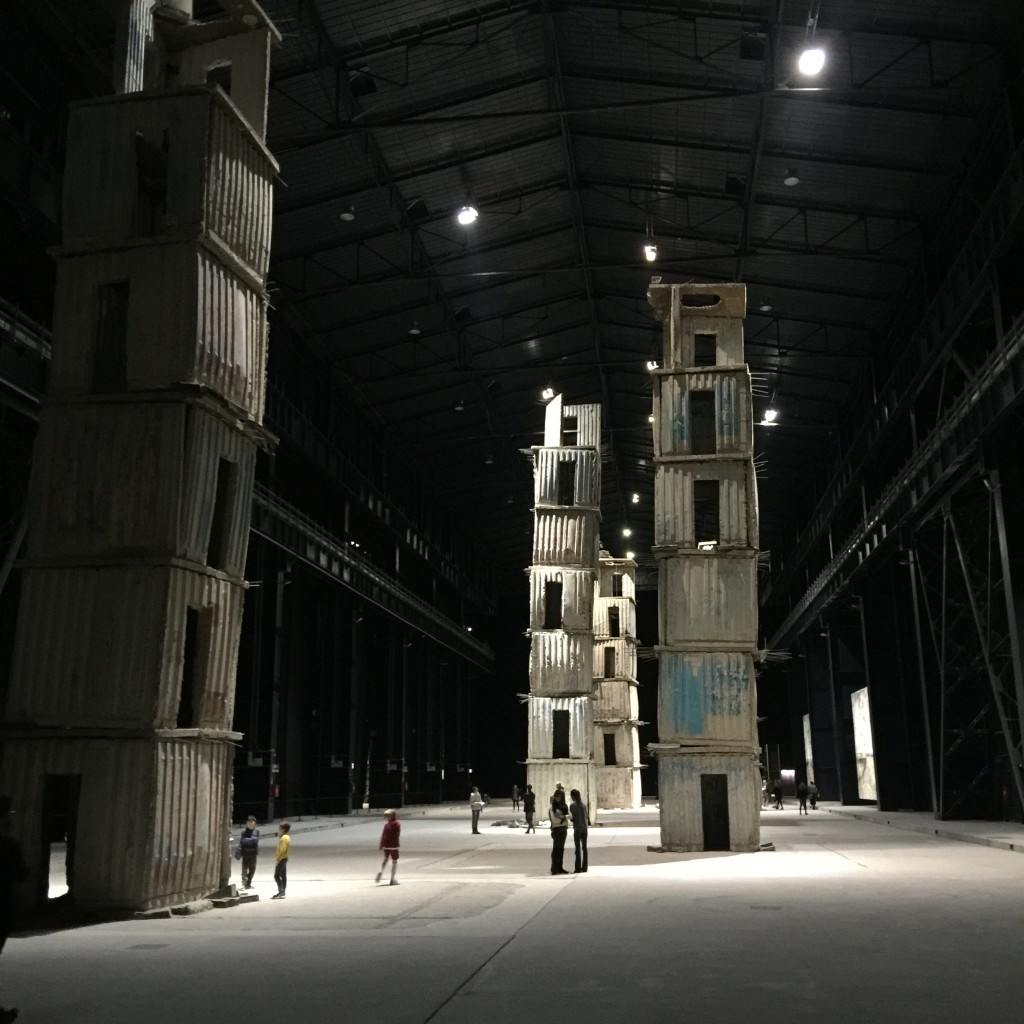 Apart from fashion, the second most important branch of the Lombardy industry is design. There are many recommendable places and Triennale will be the most obvious – a design museum with very good collections showing the history of design and very interesting time exhibitions. Recetly is also known from excellent (of course, we are in Italy!) restaurant and rooftop bar with a beautiful view of the Sempione park and the city skyline.
For everyone at least a little interested in design, It will be recommended to visit the old workshop – nowadays the foundation of author of a huge number of design icons – Achille Castiglioni. This is a very inspirational place where we will see most of his projects, but we will also find out (if we are lucky enough directly from his granddaughter) how they were made, what inspired him and how the design of his projects was strongly depending on their functionality.
We can find many others foundation cultivating the memory and accomplishments of designers like the foundation Vico Magistretti, Amadeo Pomodoro, Franco Albini, Piero Portaluppi. Piero Portaluppi is in my opinion the father of the most interesting places in Milan.
The place you cannot miss is Villa Necchi Campiglio. Built in the 1930s, the house for one of the wealthiest Italian families is practically located in the centre of the city just next to via Mozart, on a large, tree-lined plot with the first private and heated garden pool in Italy. The number of innovative architectural solutions invented by Portaluppie is astonishing – floor heating, modern lighting, glazing, hidden storage, all beautifully designed with the most expensive materials possible.
Villa Necchi has become a place of action for many films (including "I'm in Love" with Tilda Swinton), which can be visited every Wednesday through Sunday.
Albergo Diurno, designed by Portaluppi, is in my opinion one of the most magical places, located just by the Porta Venezia station – before the rebuilding of Stazione Centrale – the main station of Milan. This was the station to where all first long-distance trains were arriving. After a long journey lasting not quite a few hours like nowadays but way much longer with a steam train travelers needed to take a bath and freshen up. Hence, the need was to create a place that today we would probably call Day Spa. In Albergo Diurno there were toilets, baths, hairdresser, barber, laundry and all in Art Deco aesthetics with a modern approach of Portalupi. This place was put into use in 1925, but it did not function for too long, due to the re-takeover of the central station by Centrale. Until 2006 it was destroyed and only recently has been decided to make it available for visitors, but work is still being done and can be seen only a few times a year during occasional openings. Dates are announced on the FAI website, an organisation that takes care of the most beautiful Italian architectural monuments that are not directly owned by the state.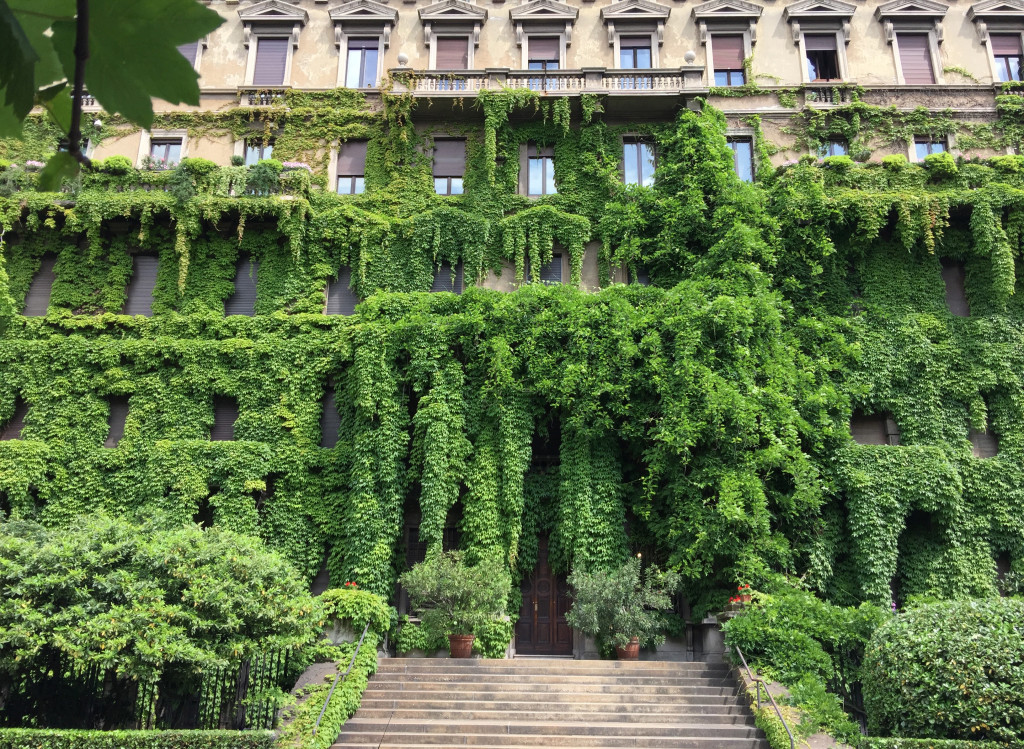 Speaking of Portalupi, I have to mention the 900 gallery at the Piazza Duomo, one of Italy's most important art galleries, placed in a building designed by this remarkable architect. Worth of attention is also Cimitero Monumentale which includes many of tombstones he designed. This cemetery is probably one of the most beautiful in the world – it is not as famous as Per La Chez in Paris, and in my opinion it is much nicer! Open air sculptures gallery.
Obviously, nowadays in design, art and fashion there is a lot going on here – Milan is not just a history of the past, but history is also happening before our eyes. And it makes it different from other Italian cities.
It's worth to mention here such a places like: Concept store Corso Como 10, Nonostante Marras or Excelsior – there are not only shops, where you can buy original fashion or design, but also places, where you can spend relaxing time in a neighbouring bookstore or gallery next to famous design studios, like: Spazio Rossana Orlandi or Studio Vincenzo de Cotiis. On Isola or Lambarte there are also many private art galleries representing young artists.
We find also many gates and courtyards, small piazzas, hidden palaces, tenement houses and surprising gardens like this on via Cappuccini 3, where through the majestic fence you can peep living in the centre of the town private pink flamingos.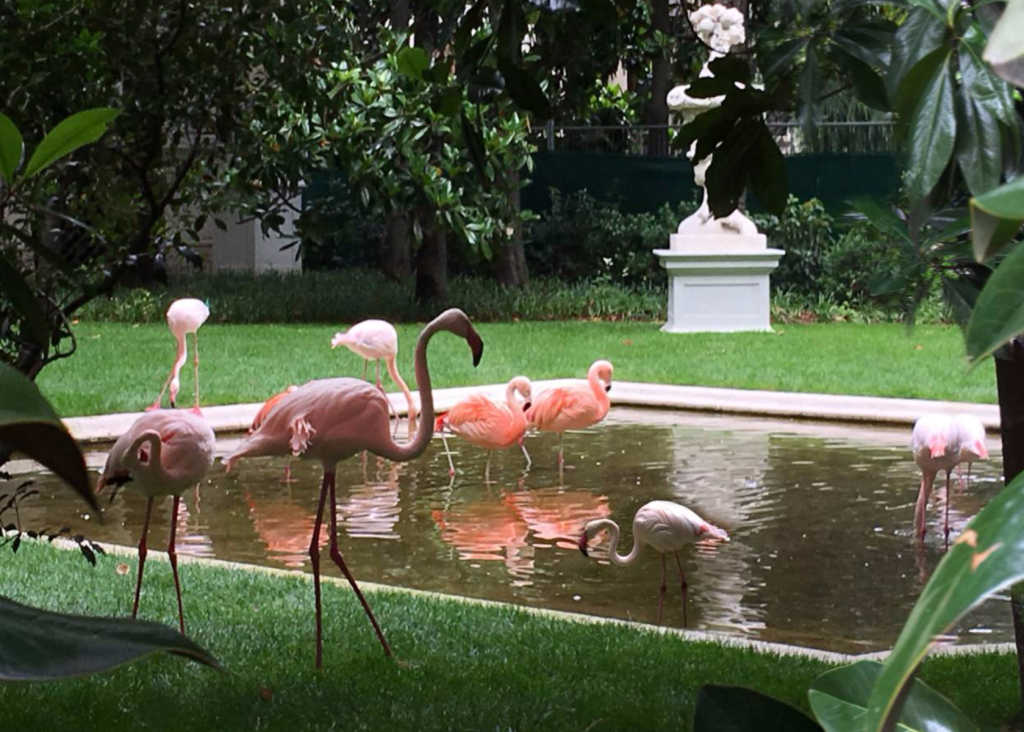 Milan is one of a few Italian cities where traditional culture is runniung trough a young energy. The city developes dynamically and offers new and interesting places. Milan is living. And if after a longer stay you get tired, it's a city from which you can get by car in 2 hours to the beautiful Ligurian coast, in high mountains, and after an hour to the lakes. La vita è bella!