No Comments
STYLISHhotel 2013 – nominations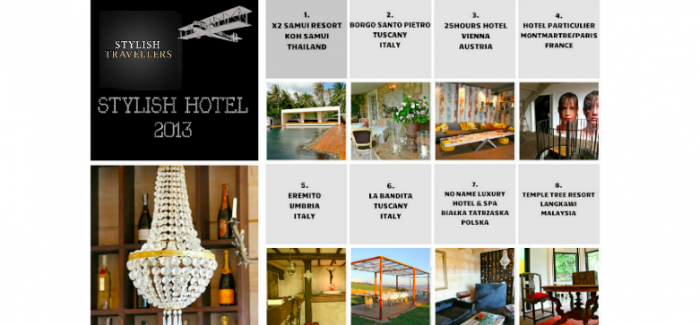 POLISH What is luxury today? What makes us feel attracted to some places? Would you like to feel like being with a friend that invited you to his house in Tuscany and will give you all the secret addresses or you would prefer a hotel with a perfect service and a few restaurants? Would you like to live in the centre of Paris and hear a sound of trees and birds or would you prefer to relax in a monastery, listening to Gregorian chores?
Let's not forget about people- Would you like your host to give you a freshly baked bread for breakfast? Or maybe you dream to meet people that will prove you that everything is possible?
Help us to find the STYLISH HOTEL 2013 – choose your definition of luxury among all the most interesting places from STYLISH HOTELS that we visited last year. Win a weekend in a special No Name Luxury Hotel & Spa. 
To vote enter www.facebook.com/intopassion, under the photo write the number of the hotel that you are voting for. To win the prizes next to the number write what word is a synonym of luxury for you. 
You can vote until the 10th of February!
The nominations are:
1.
X2 SAMUI RESORT/Koh Samui/Thailand
"I nominate X2 Samui for the architectural minimalism that perfectly synchronizes with its surrounding. It is worth noticing, that materials such as wood or aluminium are very demanding in maintenance in moist, Thai climate. Perfect space arrangement- a private villa with a bathroom, looking at the private swimming pool – it's just a foretaste of privacy and luxury that we can find in X2 Resort on Samui."
Paulina Grabara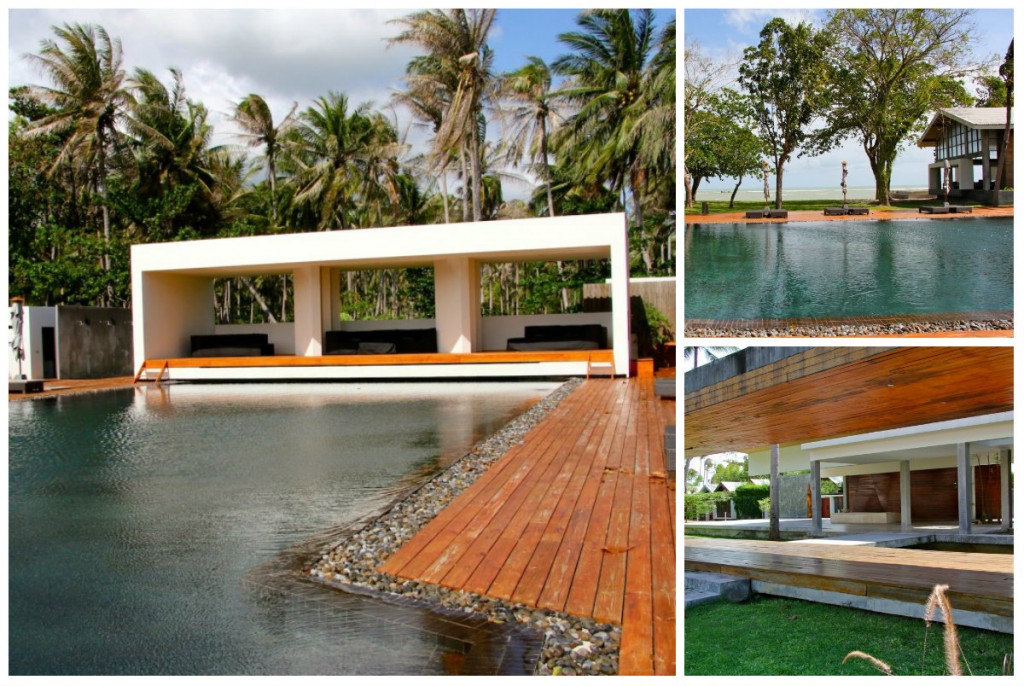 What we liked:
– Absolutely enchanting architecture- the hotel is perfectly situated in nature
–  Villa design- completely glazed bathroom, looking like a swimming pool
–  Open restaurant with a see view
–  Toilets with a view
–  Lovely staff (the spa managers)
–  Highest quality spa
–  Breakfast with champagne
–  Charging points by the tables in the restaurant (seaview!)
–  Special prizes for guests who want to stay longer and those who book their stay in advance
Read: STYLISH TRAVELLERS: X2 Samui Resort
2.
Borgo Santo Pietro/Tuscany/Italy
"I nominate Borgo for the detail perfection, from the interior design (antiques collected by the owners, dressing-gowns and slippers sewed locally from the best materials), through kitchen (creativity of the kitchen master, preparing delicious things independently from any limitations), to personalization of the stay (ipods with a loud speaker with individually selected playlist for every room)."
Agnieszka Pogorzelska/patchworkandco.com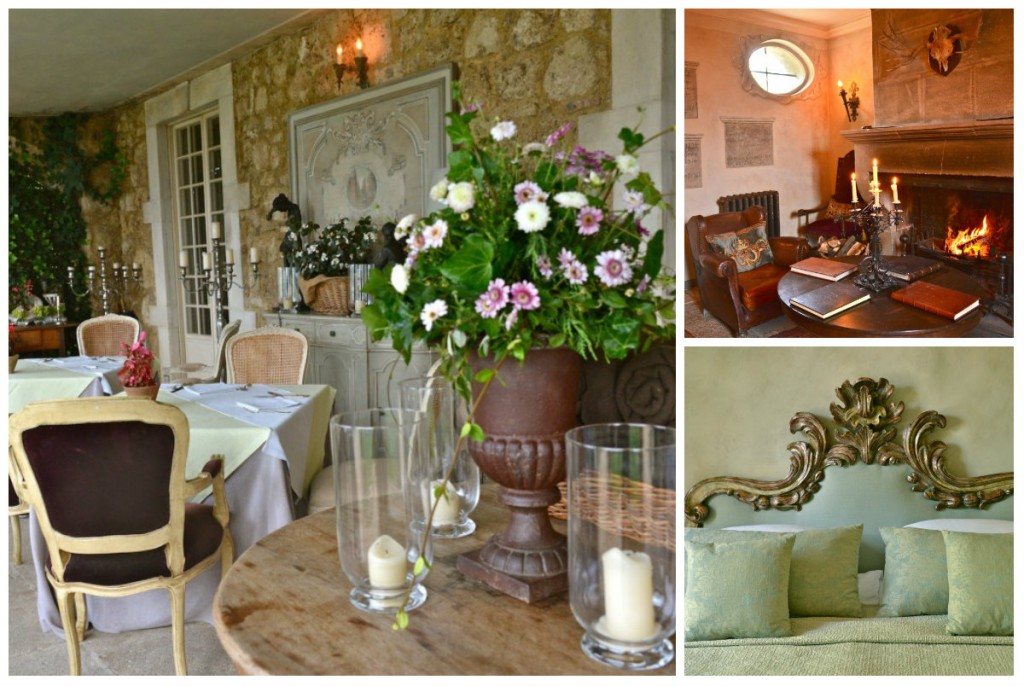 What we liked:
– Everyday newspapers in English for guests in pdf files, prepared especially for Borgo
– The best dinner made by chef Stefano taking into account all my food allergies (horseradish ice cream!!!)
– Different gardens and 6 gardeners who manage to take care of everything
– Charismatic staff  – open and friendly but discreet – Laura, Nina, Stefano – thank you
– Cooking classes with Stefano – he stole my heart already when breaking down first eggs (which I do not eat) for making ravioli (do not eat either) – I tried all and it was the best pasta I have ever eaten
– Canopy beds in the garden
– Painting workshops and the idea of inviting artists from different parts of the world a month
– Great attention to detail, beautiful old furniture and exceptional Tuscan style
– Fire smoldering in numerous fire places
– Communication with the guests through cards and boards (more on this in the next post)
Read: STYLISH TRAVELLERS: Borgo Santo Pietro
3.
25Hours Hotel/Vienna/Austria
"I nominate 25 hours hotel, because it combines features of backpacker easy-going style, sophisticated taste and urban luxury. "
Małgorzata Białobrzycka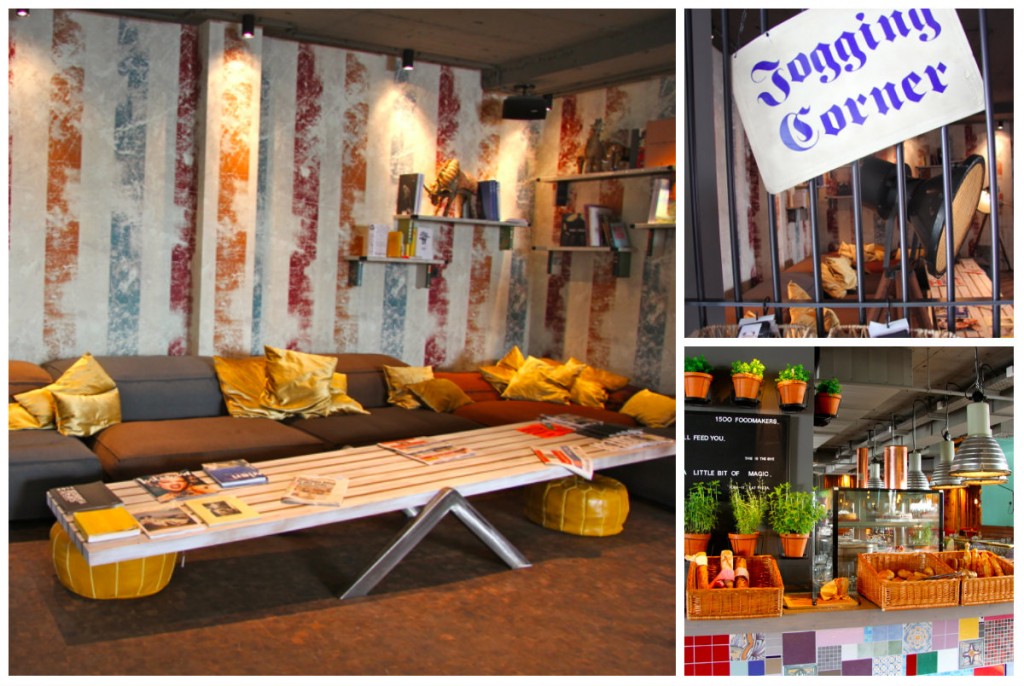 What we liked:
– Neighbourhood – museums and nightlife within the reach of a short walk
– Terrace on the roof – there is a nightlife happening there
– Photographic kiosk in the hotel's hall- a travel memory
– Quick breakfast buffet in the hall if you don't have time to celebrate the meal
– Amazing breakfasts until 12.00- a perfect option for sleep lovers
– Jogging corner in the hall- towels and water for sport spirits
Read: STYLISH TRAVELLERS: 25hours hotel
4.
Hotel Particulier Montmarte/Paris/France
"This Parisian villa situated in the centre of the artistic district Montmarte redefines luxury: cameral diversity of rooms, every apartment designed in a different, characteristic style and the sound of birds, that we can listen to, while sitting in a garden, sipping champagne. This silence contrasts with the bustle of the city, that vibrates with life."
Paulina Grabara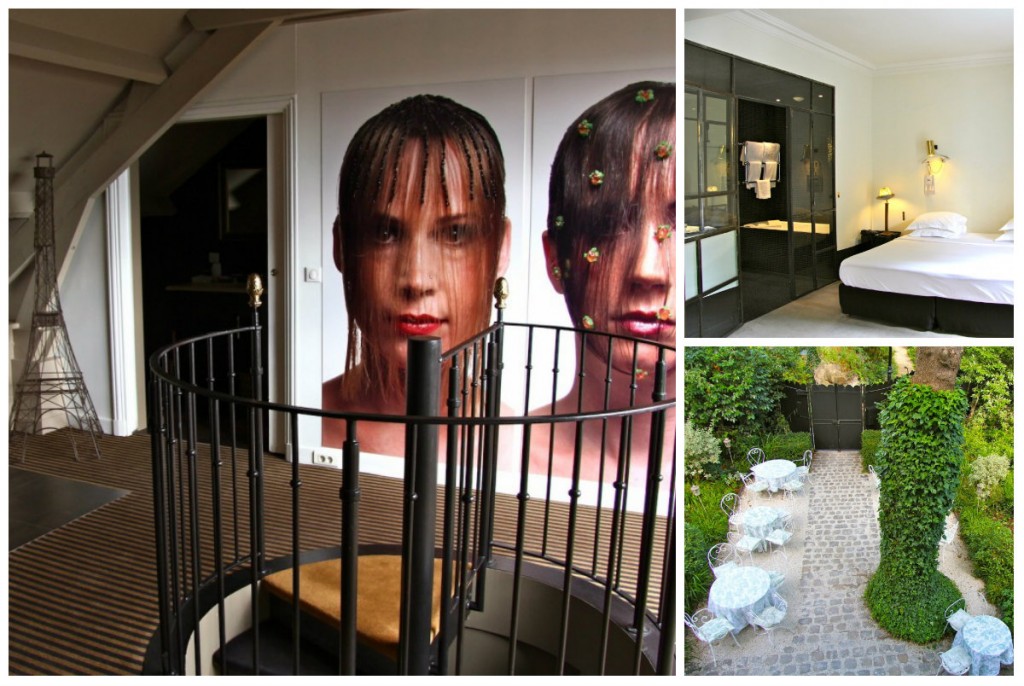 What we liked:
–          Idea of turning a villa into a hotel
–          Intimacy (famous people are visiting this place, looking for some privacy)
–          Aperitif in a garden
–          Petanque pitch
–          Personal, unique decorations for every apartment and a history that they tell
Read: STYLISH TRAVELLERS: Hotel Particulier Montmartre
5.
Eremito/Umbria/Italy
"For the original concept of luxury, understood as a comeback to simplicity and nature, combined with electronic detox that allows us not only to relax, but also to enter a blissful state, for the authenticity of this place: Eremito is a reconstruction of a XIII century monastery, vegetarian recipes are based on those monastic ones, the only music is Gregorian chores, every room has it's own saint patron, even dressing-gowns look like monastic garments. For the presence of charismatic owner that enchants, inspires and sometimes conducts a therapy… only if we want to."
Agnieszka Pogorzelska/patchworkandco.com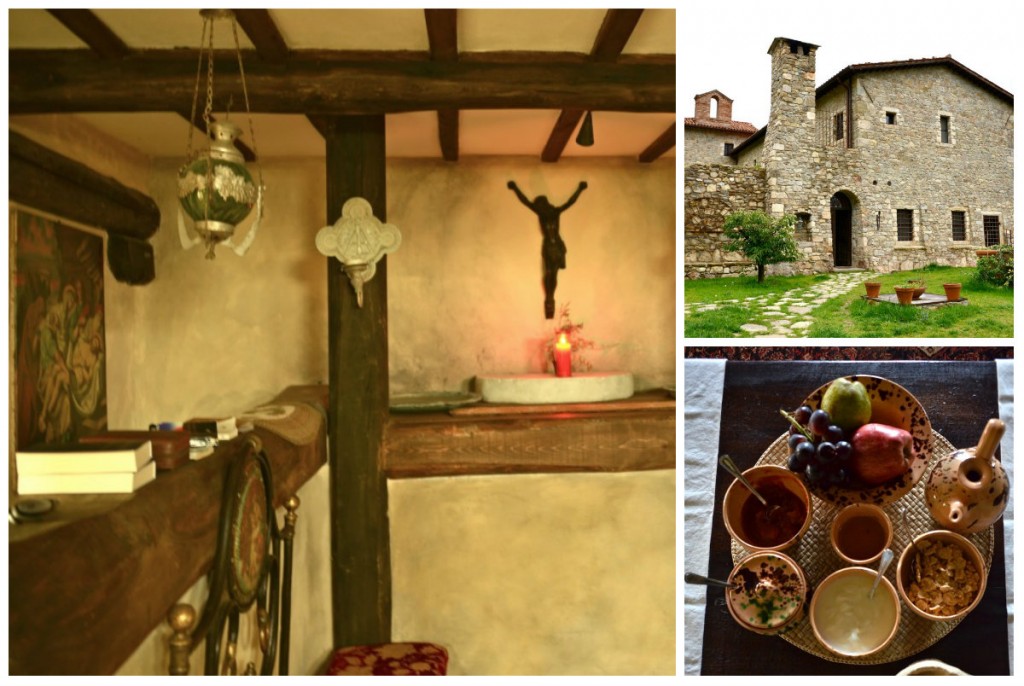 What we liked:
– Getting there through national reserve
– Entering the monastery in a jeep up a steep road
– Complete isolation of a hotel – unobstructed view of the beautiful valley
– Owner who is the most unusual and inspiring person that I have met
– Vegetarian food inspired by recipes from monasteries
– Authenticity of the place
– Peppe – Marcello's dog who I must visit one day
– Single rooms – cells
– Digital detox concept
– Bathrobes designed by Marcello personally
Read: STYLISH TRAVELLERS: Eremito
6.
La Bandita/Tuscany/Italy
"I nominate La Bandita for the fantastic climate, thanks to which it is possible to feel like at a luxury friend's house. And also for the location: in the area of La Bandita no neighbours have made a stay yet. Thanks to this, it is possible to enjoy the view of not yet touched "movie" hills of Tuscany."
Małgorzata Białobrzycka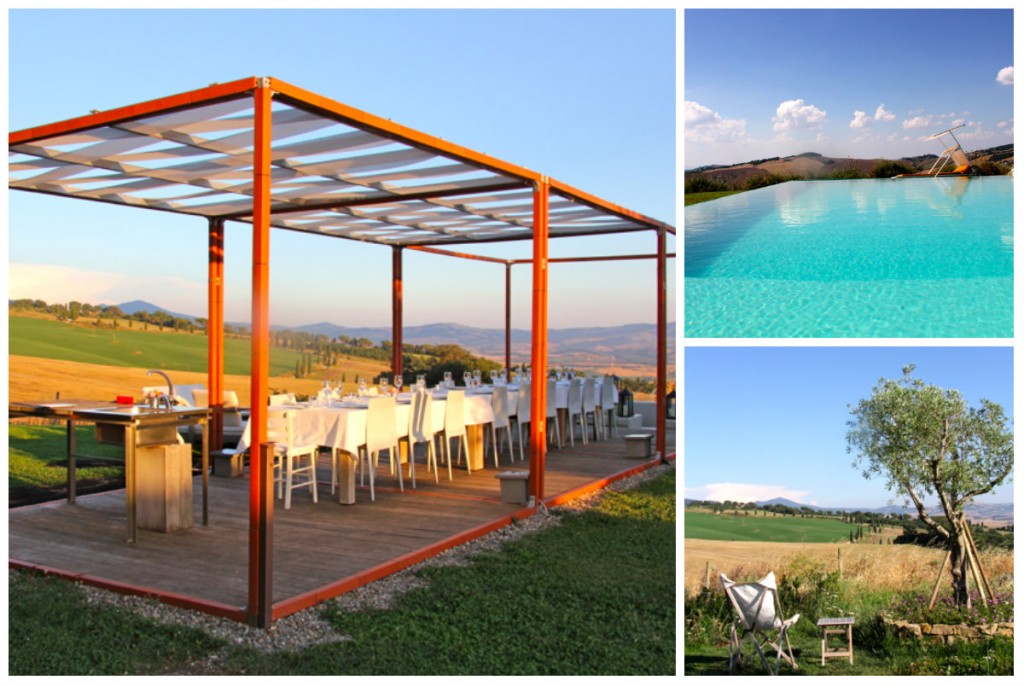 What we liked:
–          Swimming pool and its surroundings- practical and beautiful space design. Additionally, amazing view from the swimming pool over Val d'Orcia hills
–          Common table in front of the house, where meals are served
–          Afternoon appetizers and common dinners outside
–          Soft drinks included in the price- available by the swimming pool and in the house at any moment
–          Library with books in different language and library with CDs
–          Relax area outside with a bonfire place
–          Wi-fi everywhere in the area
–          Nice staff
Read: STYLISH TRAVELLERS: La Bandita
7.
No Name Luxury Hotel & Spa
"Traditional mountain architecture has met with modern design- light wood, crystal chandeliers, leathers and unique furniture that is possible buy. Refinement and beauty that guarantee home relax."
Paulina Grabara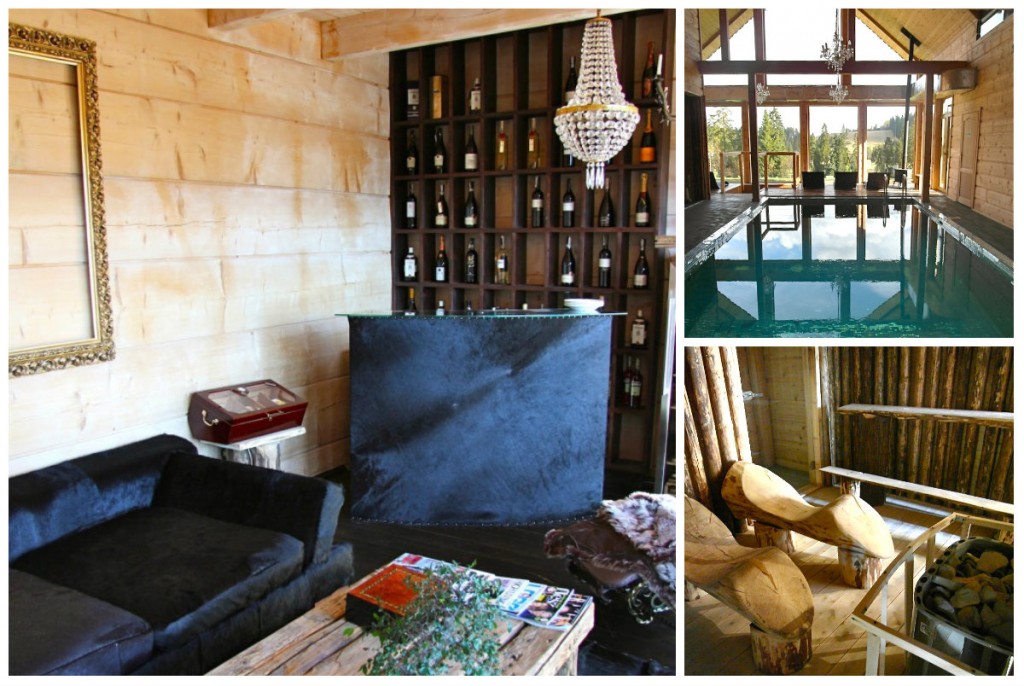 What we liked:
–    The use of natural materials
–    Mixing local elements with modern design
–    Wine room
–    Original spa area
–     Crystal chandeliers in non-standard placed, for example above swimming pool
–     Furniture for sale
–      Localization, that guarantees silence
–      Home climate
–      Area in front of the hotel (it's worth coming there on a sunny day- you will get cold protecting blankets)
Read: STYLISH TRAVELLERS: No Name Luxury Hotel & Spa
8.
Temple Tree Resort/Langkawi/Malaysia
"For the amazing architectural mix of authentic Chinese, Arabic, Indian and Malay villas that makes the Temple Tree a museum of oriental design in a pill. For the all-embracing peace and privacy (minimalized contact with the service, breakfast left in a fridge in the preceding evening, beach basket, sarongs and first aid box- everything is in the room)."
Agnieszka Pogorzelska/patchworkandco.com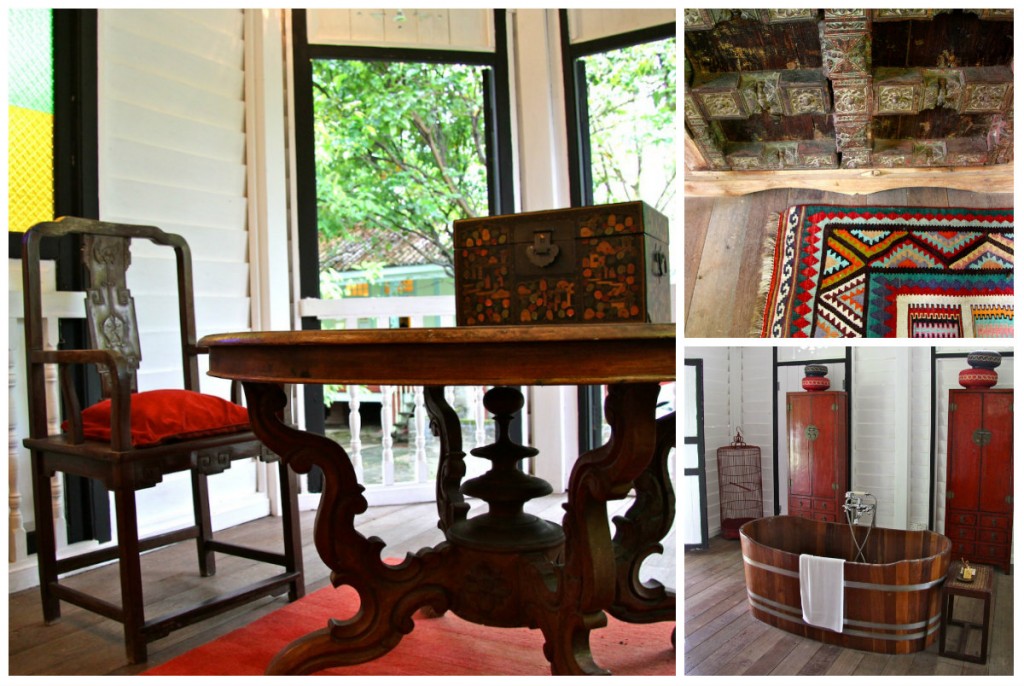 What we liked:
–          Villas in oriental eclecticism style- the houses are beautifully decorated with bowls, pillows and vases
–          Natural cosmetics
–          Breakfast brought in afternoons
–          First aid kit where we could find a converter, a torch and anti-mosquito spray
–          Leafy tea to prepare in the room
–          Our own cat- unlimited number
–          Swimming pool- narrow but very long, so we could comfortably swim
–          Bon Ton restaurant, where we could find everything what can be delicious for lunch, different kinds of tapas (17:00-19:00) and dinner
Read: STYLISH TRAVELLERS: Temple Tree Resort
Vote and win:
2 -days in NO NAME LUXURY HOTEL & SPA in the Polish mountains with full board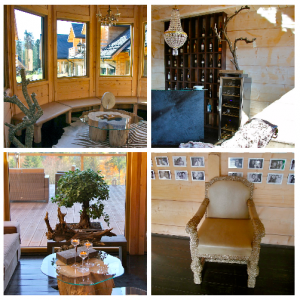 3 sets SPA Resort Dr Irena Eris and 5 smaller gifts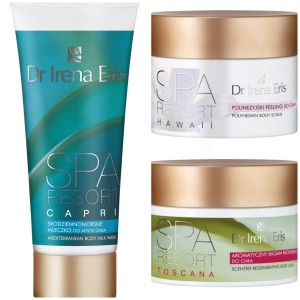 Luxury cosmetics SPA RESORT in Stylish Travellers contest are sponsored by Dr Irena Eris.